Subaru Legacy years to avoid — most common problems
Identify the Subaru Legacy years to avoid for a hassle-free car ownership experience.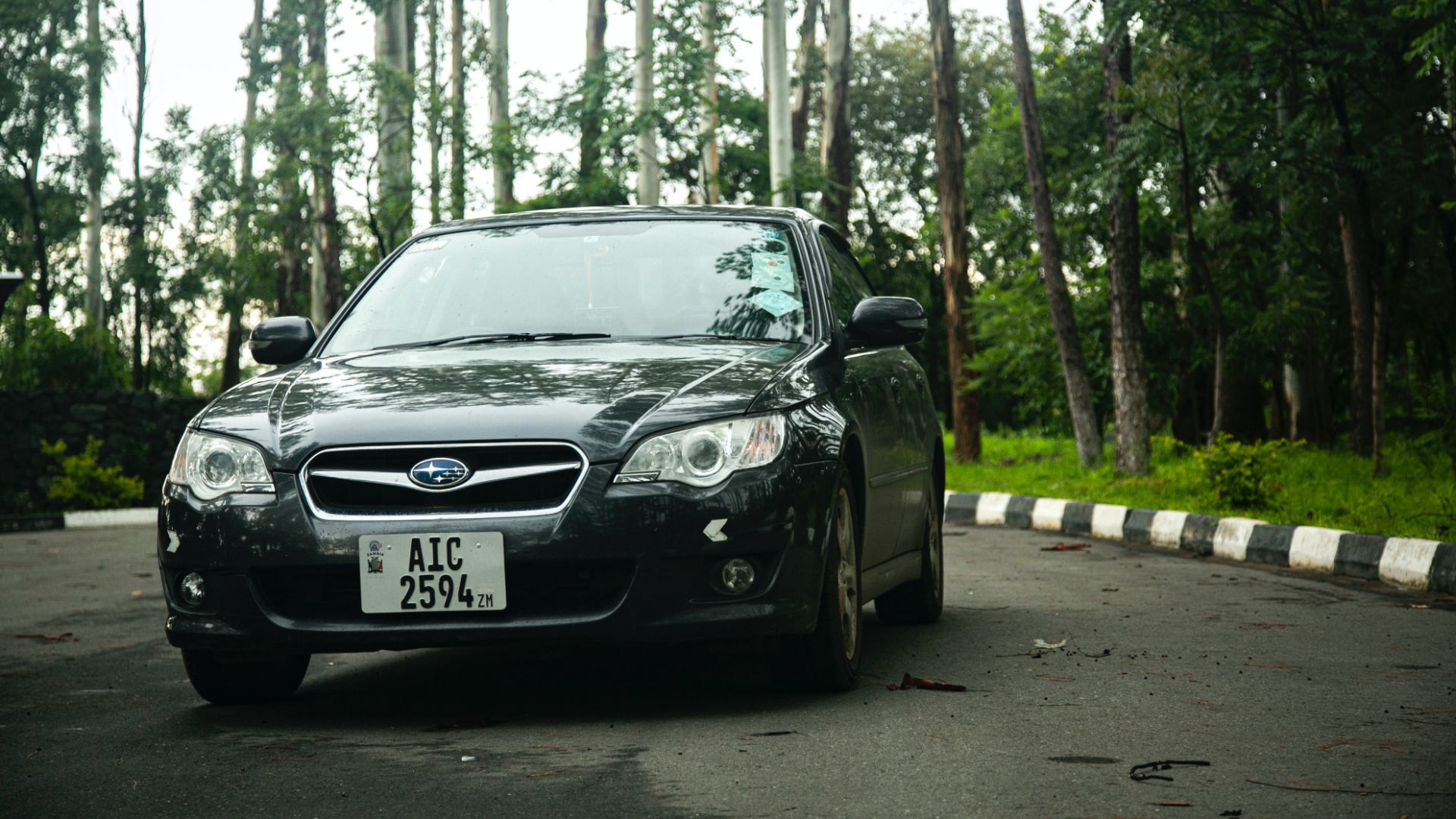 The Subaru Legacy is a top model in the Japanese car giant's lineup and it's been that way ever since the introduction of the model back in 1989. Ever since the car has been renewed for six more generations, and the current seventh generation started production in 2020.
It seems that Subaru achieved its goal with this model – it's an affordable mid-size sedan with a boxer heart and traditional Subaru design. The boxer engine remained available for generations to come and it proved to be more than reliable, but there are some Subaru Legacy years to avoid. So, if you are considering buying this car, this guide will help you figure out the safest model years to go for.
Most common Subaru Legacy problems
Having in mind how long the Subaru Legacy was in production, this model doesn't have that many problematic model years. However, some problems are more serious than others and may cause expensive repairs that you'll surely wish to avoid.
The first thing that comes to mind is a faulty transmission, whether it's an automatic or manual transmission. Various Subaru Legacy generations had issues with the airbag system, and there were some issues reported about the engine cooling system and coolant leaks.
While these all sound pretty serious, major faults and damage can be avoided by proper maintenance or simply steering away from the most problematic model years. Finally, the Legacy is known for its frequent electric system issues including inoperative brake lights, infotainment system faults, and wiper motors.
Transmission problems
While the transmission issues that Subaru Legacy had as a model were rarely fatal for the transmission, they were present in several generations of the model. Some of the most notable transmission malfunctions include problems with the 6-speed manual transmission gear lubrication.
Cars that came with this issue couldn't properly go through gear shifts without shifting noises and vibrations, eventually resulting in a loss of power. When it comes to automatic transmission, several difficulties are worth mentioning. The crucial thing is a transmission fluid leak that occurred for the 2015-2016 model.
While the transmission fluid leak on its own is bad enough, the engineering fault sometimes caused the fluid to tap onto the exhaust. This created a fire risk, so it's no wonder that Subaru had to go through a recall in 2015 to deal with this factory error. Finally, there's also the problem reported by some drivers concerning the inability of the shifter to achieve the park position which led to rollover risk.
Airbag system problems
We've all been there – even if you hear about the potential transmission problems, you'd probably be willing to skip buying a car. Still, although these issues weren't frequent for all the Legacy models, other problems also led to safety risks. One such issue is the faulty airbag module that sometimes resulted in an explosion triggered by increased pressure.
This problem concerns both the driver's and passenger's side airbags and there were numerous recalls in Subaru's attempt to deal with the problem. We hope that you'll avoid the model years affected by this issue, or at least check if the model you've got your eyes on has gone through a recall.
Engine cooling and coolant leaks
The matter of engine cooling is also a serious aspect to consider when buying a used Legacy since some models struggled with coolant leaks. Upon the first symptoms of low coolant liquid, drivers have complained about increasing engine temperatures and overheating risk.
This problem was mostly present for the fifth generation of the Legacy and Subaru had a recall in 2010 to deal with the matter. As it turns out, it was only a matter of the coolant hose that was prone to cracks and drivers could be relieved as it's not a more serious cooling system issue. It's still a problem that's worth checking for used Legacy vehicles.
Electric system fault
When it comes to modern cars, you have to be aware that so many electric systems in a car almost guarantee at least some flaws. Well, the Legacy isn't an exception and there are several issues based on electrical connections that could occur even in the latest generation.
First, there's a problematic STARLINK infotainment system that's known to restart on its own sometimes. Nevertheless, it's still a useful system, and therefore it's even worse if this happens to you and the navigation and climate control go out. There's also a matter of defective brake light switch and faulty wiper motors that may reduce windshield visibility on some models.
Which Subaru Legacy years to avoid?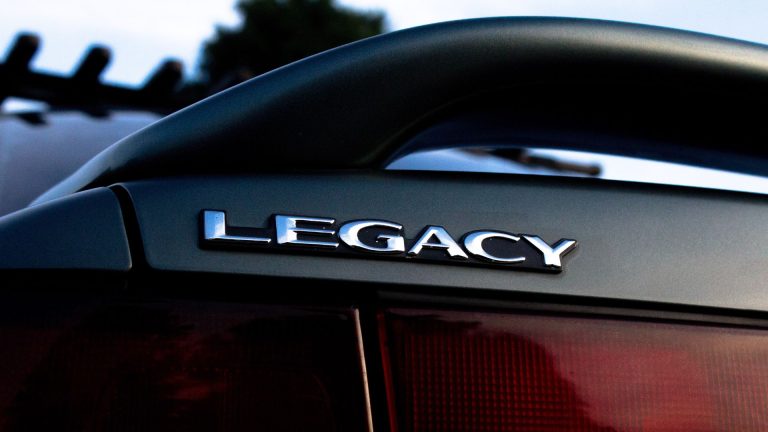 It seems that modernization brought more trouble than good when it comes to Subaru Legacy models since the first three generations were pretty solid. Of course, these are now older vehicles and it's no wonder if they need a bit more attention when purchased as used cars.
However, bigger issues started with the fourth generation, so here's a breakdown of the problematic model years by generation:
Fourth-generation Subaru Legacy (2005-2006 model years)
Don't get us wrong here – the fourth generation of the Legacy was well-built and these were highly durable cars with only a few slight issues. However, we want to help you feel safe with your used car picks, so perhaps it's best to skip the 2005-2006 model years.
This is the time when Subaru struggled with diesel engines and the main problem included crankshaft breakdown and sudden oil level drops. Going for the ever-popular 2.5-liter turbo boxer engine is a good idea, though, as long as you change the oil regularly as instructed by the manufacturer.
Fifth-generation Subaru Legacy (2010-2011 model years)
The fifth generation of the Legacy got the much-needed exterior design update and it still looks quite modern even today. However, it's one of the least sought-after generations so far, and the main focus is on the 2010 and 2011 model years.
These model years faced a lot of critics from drivers regarding the engine cooling problem and transmission faults. On top of that, they received the most complaints among the fifth-gen models and there's that coolant hose problem that many drivers didn't know about before the official recall.
Sixth-generation Subaru Legacy (2015 and 2018 model years)
The sixth generation is luckily the final Subaru Legacy generation here we've seen a lot of complaints. The 2015 model year stands out as one of the worst for Subaru when it comes to the Legacy model, if not the worst. The reason for this lies in numerous airbag recalls, the burning smell from the car, and increased oil consumption that was associated with the burning smell.
For the 2018 model year, we finally come to the infamous STARLINK infotainment system and other electrical issues that can be sorted out easily, although they may appear expensive.
Best Subaru Legacy years
And now, for the part you've been waiting for – we'll go over and recommend some of the best Legacy model years. It's a good thing that there are much more of these when compared to bad production years. We won't include the first three generations to prevent this list from being two pages long, and so you could find a decent model from the troubled Legacy generations:
2003 Subaru Legacy
2004 Subaru Legacy
2007 Subaru Legacy
2008 Subaru Legacy
2009 Subaru Legacy
2012 Subaru Legacy
2013 Subaru Legacy
2014 Subaru Legacy
2016 Subaru Legacy
2017 Subaru Legacy
2019 Subaru Legacy
2020 Subaru Legacy
2021 Subaru Legacy
2022 Subaru Legacy
According to the number of driver complaints, the most reliable model year is by far 2004. It comes with the least reported issues and a recommended engine is certainly the famous 2.5-liter turbocharged petrol engine that's virtually indestructible.
Also, we can recommend the model year 2007 from the fourth generation, as well as 2009 when it comes to model years that fit in the fifth generation. For the sixth-gen, it's safe to go with the 2014 and 20019 as the best-rated and most reliable model years.
Is the Subaru Legacy worth buying?
When the time comes to sum things up, Subaru Legacy is a reliable car and a vehicle that should serve you well in years to come after purchase. The latest generation hadn't gone through any scrutiny so far and driver reports are above average, while the fifth and sixth generations had a fair share of issues.
The fourth generation is pretty safe as long as you avoid problematic diesel engines, and our advice is to stick with the well-known 2.5-liter turbo engine.
What is the most reliable year of the Subaru Legacy?
The most reliable year of the Subaru Legacy is the 2004 model year of the fourth generation.
What is the best year for a used Subaru Legacy?
The best year for a used Subaru Legacy is 2004 if you are looking into older models, or 2018 when it comes to more recent options.
Which generation of Subaru Legacy is best?
The first there generations of the Subaru Legacy are all solid and reliable, while the fourth generation only has a few problematic model years and is considered to be the best.
What is the most unreliable Subaru?
The most unreliable Subaru Legacy is without a doubt the 2015 model year.