Ford Fusion years to avoid — most common problems
Identify the Ford Fusion models you should steer clear of.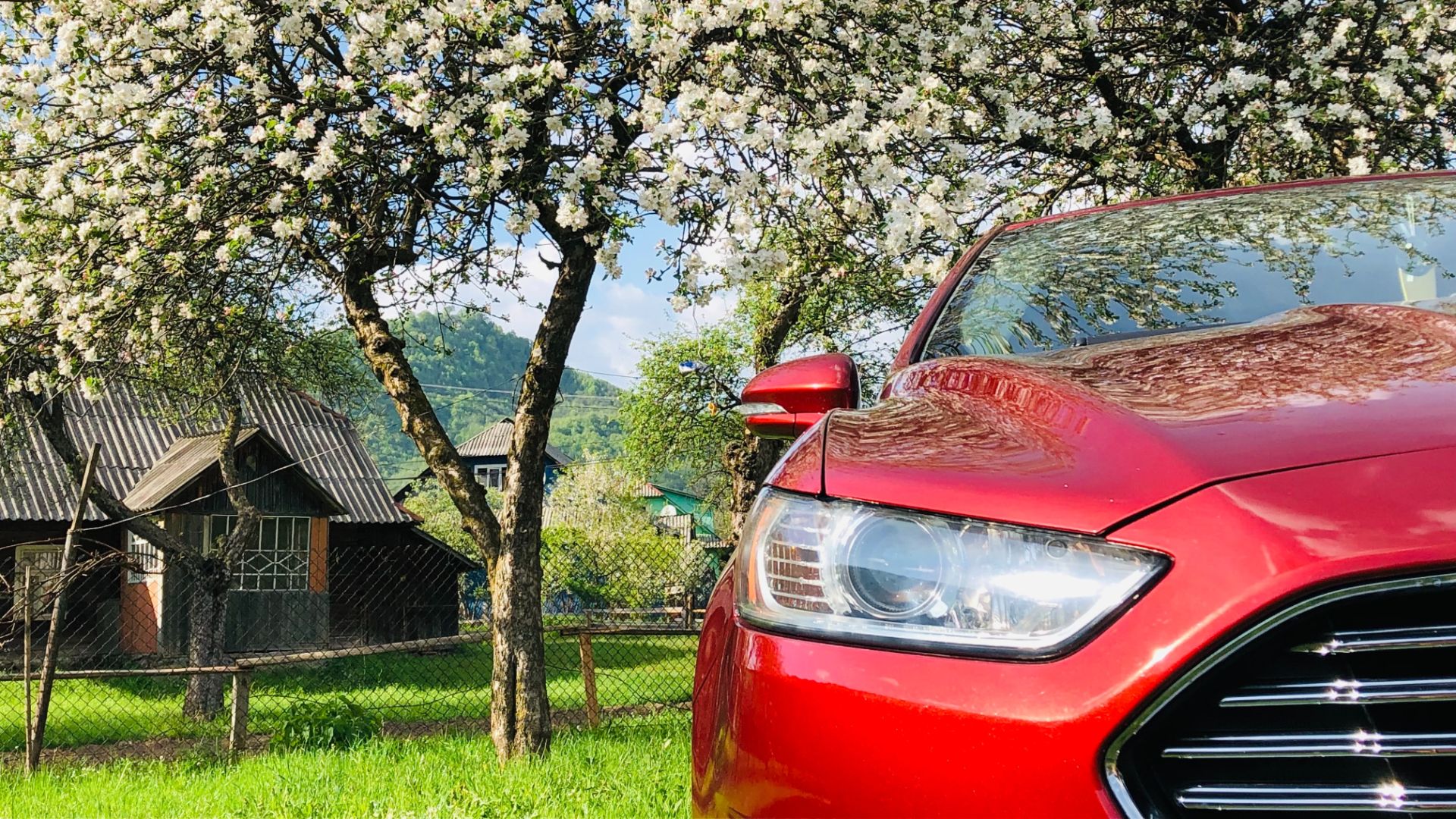 The Ford Fusion will always be remembered for its fun approach to driving. The classy mid-size car offers a lot in terms of comfort, style, performance, and fuel efficiency—drivers like it for its many available trim mm options, reliability, and dependability.
Despite its good rapport with drivers, you should avoid some Ford Fusion years if you want to get your money's worth. Those versions are more expensive to maintain due to their severe problems that remove reliability from the Fusion's qualities. This article gives you the Ford Fusion years to avoid and which ones you should look out for to get the whole Ford Fusion experience.
Most common Ford Fusion problems
Like every other car, the Ford Fusion has certain problems that are common for the vehicle. Before buying any car, you must know of these potential problems so you can take preventive measures and plan your maintenance routine according to any special needs the vehicle might have.
Here are the common problems most Ford Fusions face.
Failing power steering
Power steering failure is a common problem for most Ford Fusions. The 2010 Fusion model has the most power steering complaints, and drivers report that this problem occurs in the middle of the motion.
Losing power steering while cruising at high speeds is extremely dangerous and terrifying and is notorious for causing crashes. Not only will you be wondering why is the steering wheel so hard to turn, but it would also pose a safety problem if you buy a Fusion with this issue. At low speeds, pulling over and seeking assistance without crashing is easier. If you lose power steering while driving, use your strength to turn the wheel and stop the car as soon as possible.
In response to the complaints, Ford issued a recall for all 2011-2012 Fusion models without a 3.5L engine whose power steering failure was caused by a steering motor sensor fault. Some 2013-2016 Fusion models were also recalled for steering gear motor bolt replacements as the initial ones easily corroded from exposure to contaminants, especially road salt.
Engine failure
Many drivers of the Fusion, especially models of 2013-2019, lay complaints about engine misfires, rough idling, and leaking coolants. Those two issues signify a blown head gasket which can ultimately lead to engine failure. These models containing the 1.5l and 2.0l EcoBoost engines are most notorious for this head gasket and engine failure problem. 
If detected early, replacing only the head gasket should fix the problem. However, if unlucky, you would have to replace the entire engine. It is a costly procedure; most times, many drivers give up on the vehicle altogether.
To prevent yourself from being in such a situation, pay attention to your Fusion and ensure you get professional help anytime you notice a misfire or hear strange noises from your car. Refrain from driving the vehicle in such a condition as soon as possible, as driving will only aggravate the issue. Stop driving if you suspect you have a blown gasket and have it towed instead.
Ford had to recall some 2013 and 2014 Fusion models with the 1.6L engine to look into their engine overheating and leaking coolant issues. Some drivers hope Ford would also issue a recall for other affected vehicles in the 2013-2019 model years, as the head gasket problem is relatively significant for these model years.
Faulty Airbags
Airbag issues are the second most reported Ford Fusion problem after power steering loss. The 2006 to 2012 Fusion models are particularly notorious for having this problem. The Takata airbags used for these models are known to explode and fire off sharp metal fragments due to propellant degradation.
The offending airbags had to be recalled as they were a serious safety concern, causing severe injuries and sometimes death. Unfortunately, some airbags were accidentally installed on some models instead of being disposed of. Ford had to issue another recall to address this issue, leaving drivers dissatisfied with the service.
Therefore, if you own a 2006-2012 Fusion and did not get your airbag replaced, ensure you take it back to the dealership for the much-needed replacement. If you are buying a used Ford Fusion off the market, ensure you run its vehicle identification number (VIN) on Ford's website or NHTSA's website to check if it has been subject to a recall. Only buy the vehicle if it has been recalled in the past to avoid putting yourself in danger.
Failed Throttle Body
The throttle body is essential to the engine as it regulates air inflow. Without enough air, the engine will not generate power.
Drivers of some Ford Fusion, especially models of 2010 to 2016, have reported jerks while driving and stalling engines primarily due to a faulty throttle body. To fix this problem, you have to replace the throttle body, which costs about $1,000 for parts and labor.
Brake issues
Brake issues are most common among Fusion models from 2006 to 2010. The brakes often needed extra pressure before the car could stop, and some drivers reported the brakes failing in mid-drive with the pedal extended to the floor. At times, the car would take a long time to stop, no matter how the brake is applied.
The cause of this problem was traced to faults within the ABS Hydraulic Control Unit as the valves tended not to close correctly, which affected the brake negatively. Ford had to issue a recall for the 2006 to 2010 Fusion models, which were the worst hit, to deal with the issue. So, if you are buying any of these recalled models off the used market, endeavor to check the VIN on NHTSA's website to ensure a recall has been done on it before purchase.
Bushing problems
Bushings are attachments on steering joints and car suspensions that reduce noise and vibration, control movement and absorb road bumps. The 2013 to 2016 Fusion models are known for their detaching or degrading bushings which stop the car from shifting to the right gear since the bushing involved usually connects the shifter cable to the transmission.
Drivers have repeatedly reported instances of their vehicles stopping due to failures of the bushing. Others report their cars rolling away on their own due to the inability of the vehicle to shift to the intended gear.
Nearly half a million Fusion models from 2013 to 2016 were recalled to fix this problem. Ford replaced the underhood shift bushing and reinforced it with a protective cap over the shift cable bushing to protect it from humidity and heat, which were the key ingredients in its degradation.
Which Ford Fusion years to avoid?
Not all Fusion models deliver on their promise of convenience, comfort, and reliability. Here are the Ford Fusion models to avoid if you want to get the best in a Fusion.
First-generation Fusion (2006 to 2012 model years)
The first model years of the Ford Fusion had most complaints about its interior components like breaking door handles and failing accessories. The 2008 and 2009 Fusions also had brake problems, which were easy to repair and not necessarily too bad. However, they must be updated and suited for the modern commuter world.
Ford attempted to present a refreshed image for its 2010 to 2012 models, making it available with more trim and engine options and packing it full of sophistication. However, the 2010 model is best remembered for its steering issues, with the 2011 and 2012 model years inheriting a bit of it. For all their sophistication, they also had recurring problems with interior components.
Second-generation Fusion (2013, 2014 and 2017 model years)
The biggest problem for the first vehicles of the second generation of Ford Fusions is engine leak issues. The leaks were a threat to safety as they could cause fires. Ford had to issue a recall for the affected vehicles to fix the problem.
The 2013 and 2014 Fusions had serious transmission and fuel systems issues. Those two models were known to be stressful as they were always almost in constant need of repair.
The 2017 model was marketed as Ford's refreshed take on the Fusion. While the refreshed 2017 Fusion was clear of major problems that plagued other Fusions, it had severe issues with its electrical system.
Problems with the electrical system can be challenging to recognize and repair. Because of that, it is best to avoid the 2017 Fusion so you avoid the stress of dealing with its electrical issues.
Best Ford Fusion years
Despite its flaws and bad eggs, some Ford Fusion models deliver on their promise of excellent service modified to have the shade of luxury you desire. Here are the best Ford Fusion years to have.
2015 Ford Fusion
2016 Ford Fusion
2018 Ford Fusion
2019 Ford Fusion
2020 Ford Fusion
These models are noted for the fewer problems they get and their low repair and maintenance costs. They deliver on their promise of sophistication and fun without being overbearing and largely inconvenienced like the other models, which always keep getting issues. Though Ford discontinued the Fusion line, it has left its mark and is still being patronized in the used vehicle market.
Is the Ford Fusion worth buying?
Ford Fusion is practical, reliable, but most of all – affordable. It looks good and has a value that appreciates over time. It is excellent for daily commutes and frequent short trips but still dependable enough to go the long mile.
Depending on the model, your Fusion can last up to 250,000 miles or 15 years on average with proper care and maintenance. On average, maintenance costs each year should be below $600, which is relatively low compared to other brands. The Fusion also has a good resale rating, making the right one a good find for car flipping.
What year Ford Fusions are the most reliable?
2015, 2018, 2019, and 2020 models are the most reliable Ford Fusions. They all have fewer problems and safety concerns and last long with correct care.
Which Ford Fusion engine is best?
The best Ford Fusion option is the 2.0-liter turbocharged I-4. It produces 245 horsepower and 275 pound-force feet of torque, making it the most powerful.
What are the common issues that come with a Ford Fusion?
Many drivers of the Ford Fusion have complained of issues like failing power steering, defective airbags, transmission shifting, loss of acceleration, fire, leaks, noisy creaks, tricky lug nuts, engine stalls, and others. Some Fusion models were recalled to fix some of the more pronounced issues.