BFGoodrich Trail Terrain T/A review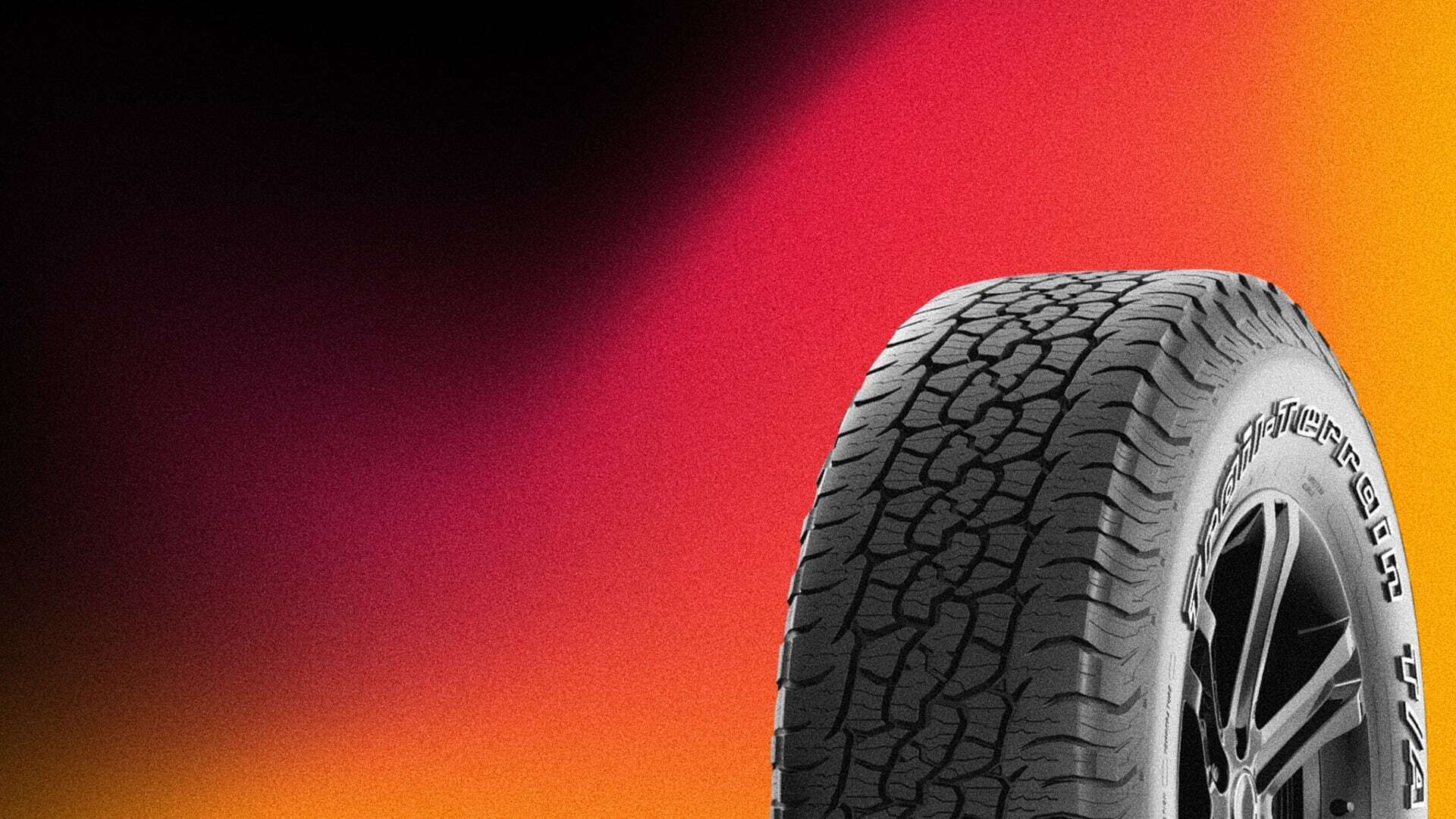 REREV may receive a commission for purchases made through links on our site. Learn more.
It can be hard to find a decent SUV or light truck tire that's capable of a solid all-weather grip and some light off-roading. If you are on the lookout for a tire that combines these usages along with a decent tread life, BFGoodrich has a solution.
Our team tested their new T/A tires for trucks and SUVs, and you can find out the test results in this BFGoodrich Trail Terrain T/A review. We'll see just how good they are for driving on public roads and highways in different weather conditions, as well as their off-road capacity and main features!
Recommended
BFGoodrich Trail Terrain T/A
The all-weather SUV tire, BFGoodrich Train Terrain T/A, manages to tackle all sorts of weather and road conditions while still being applicable in gravel, sand, and soft soil for a bit of off-road action.
Purchases made through links on our site may earn us a commission.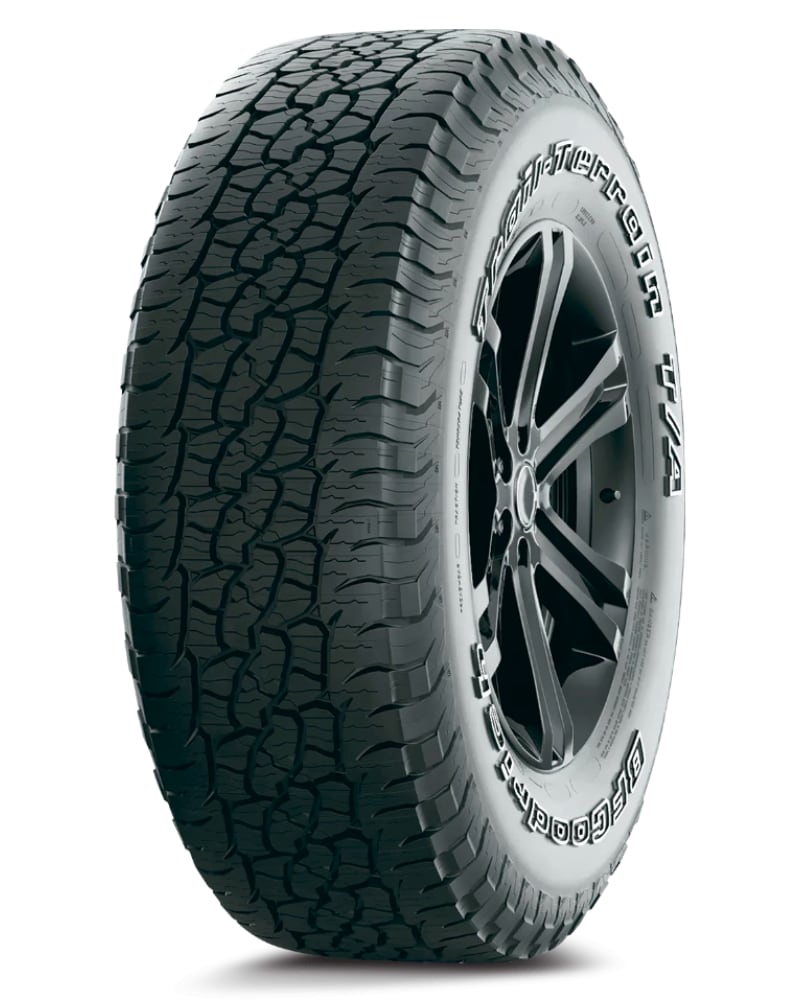 Key technologies
By looking at the tread of BFGoodrich Trail Terrain T/A tires, it's clear that they have the looks to make your truck seem as sharp as possible. However, the manufacturer didn't focus on looks alone, since there are numerous technological solutions used in production:
Chip and tear-resistant compound
Serrated shoulders
Aggressive biting edges
3D locking sipes
You can see how BFGoodrich combined the tread elements that make a tire good for off-roading and the elements that give you all-season traction. The chip and tear-resistant compound let you tackle light off-road terrains, without being too stiff in the winter to give you great all-around traction.
With the serrated shoulder design, you can pass through sand, gravel, and soft soil with impressive traction in case you make a detour from the road. What's more, the shoulder design also keeps the noise level down on off-road terrains.
Aggressive biting edges almost seem like those of a proper off-road tire, but they are flexible enough in the winter to give you complete traction in all weather conditions. Finally, 3D locking sipes are there for better traction on the wet, to round up the traction features that Trail Terrain T/A tires offer.
Safety features
You'll notice that these tires don't have those dedicated water channels that spread across most tires suitable for all-season traction. However, don't take BFGoodrich lightly, as the manufacturer took the necessary precaution to give you a safe ride.
You can count on 3D sipes to lead the water into the deep tread grooves between the blocks. This way, they all act together to dispense the water from a rolling tire, so you won't experience any sliding on slippery roads.
Besides preventing hydroplaning, BFGoodrich also ensured the winter traction as these tires are said to withstand extreme snowy conditions without much traction issues. The aggressive biting edges help grip the snowy roads and isolated off-road terrains with utmost stability.
Speed ratings
While these tires are mainly meant for SUVs and trucks, the speed rating allows some pretty quick highway performance. In essence, speed rating specifies the maximum safe speed that the tires can be driven at.
So, it's a good thing that BFGoodrich made these with two different speed rating options you can choose from. Tires that come with a "T" speed rating can be driven up to 118mph, while the ones marked with an "H" speed rating are safe up to 130mph speed limit.
Treadwear and durability
In terms of tread wear, tires are often tested and compared with regular tires of the same properties. Based on the test, they earned a 660 UTQG rating, which means that they should last at least 6 times more than the comparison tire.
On the other hand, you'll be getting at least 60,000 miles from these tires, which is more than a decent range in this category. To give you a better understanding of how long these should last, an average US driver passes around 14,000 miles per year. Knowing this, you can rest assured that BFGoodrich Trail Terrain T/A tires will get you rolling for more than 4 years.
Maintenance Indicators
It always comes in handy to have a wear indicator bar on your tire, since it tells you about the remaining tread on the tire. Once the tread blocks align with this indicator, you'll know that you've entered the final 2/32 inches of tread.
In this case, it's wise to consider replacing the tires as you get to this limit. These tires are made for light off-road driving, so if the treads reduce so much, you might lose a solid portion of traction.
BFGoodrich Trail Terrain T/A traction performance
There's nothing that gives you a better understanding of the tire's quality than its traction performance. Our team was keen on giving you all the traction details you could need, so read on to see how they turned out to perform in different types of terrain:
Wet traction performance
On wet roads, BFGoodrich Trail Terrain T/A tires show decent levels of traction. They aren't as good as some tires in the same class that have circumferential grooves for water outlets, but the deep tread grooves and sipes do a pretty solid job in providing short braking distances and solid cornering.
You shouldn't push it too hard in case of heavy rain though, but wet traction at lower speeds is more than satisfactory. So, you'll be safe when it rains on the main road, as well as in the mud if you make a detour to off-road terrains on a rainy day.
Dry traction performance
Well, our team was fairly surprised by how these tires performed in dry weather. Since they are meant for public roads and highways primarily, you'll get a comfortable, stable, and precise driving experience.
The wide tread footprint grips the road in its entirety, thanks to the wider shoulder blocks. Because of this, you also get better cornering, so making swift turns won't result in tires squealing or sliding. On the highway, the continuous shoulder treads give you better high-speed stability, for an overall impression of increased stability.
Overall, we were quite satisfied by the dry traction performance of BFGoodrich Trail Terrain T/A tires, especially in terms of steering precision and the refined driving feel that they give you.
Snow traction performance
As we reach the snow traction test, we noticed quite a few surprising facts about the tire's performance. BFGoodrich stated that these tires have 11% better snow traction than the competitors, and they were on point with it.
The biting edges that spread across tread blocks give you more than enough grip on light snow, and you can even get out whenever you get stuck in the heavy snow. Also, the tires are tested against extreme winter weather conditions, and the 3-Peak Mountain Snowflake symbol confirms it.
This symbol is only awarded to tires that pass rigorous snow traction tests, so you can rest assured they'll give you an easy time overcoming snowy roads.
Off-road traction performance
The off-road performance of these tires is mostly limited to sand, gravel, mud, and soft soil. It's due to serrated shoulder blocks that you get an easy time making turns and steering even on off-road surfaces.
Another feature that will surely prove to be useful is the stone ejection technology. You'll spot tiny stone ejectors between the tread blocks. These will prevent tiny stones or gravel from damaging the tread or getting stuck. Overall, if you avoid the most demanding off-road terrains with extremely sharp rocks, these tires will get you rolling just fine.
Noise and comfort
You'll be surprised at how comfy and silent your driving gets once you mount BFGoodrich Trail Terrain T/A tires on your truck or SUV. They deliver great noise isolation, regardless of the tread design that doesn't seem like it at first glance
The only situation where you might hear slight road vibrations in the cabin is while driving near the speed rating limit on the highway. Other than that, they give you quite a refined driving experience.
Competitors and alternatives
It's not just some marketing statement that many manufacturers make – BFGoodrich truly does deliver slightly better performance than its closest competitors. It has a few clear rivals, and it manages to give you a few extra miles and slightly better snow traction performance. Still, these are the main alternatives to these tires:
Cooper Discoverer AT3 4S
Yokohama Geolandar AT G015
BFGoodrich Trail Terrain T/A price range
The price of these tires varies based on the size and loading capacity. Still, you can expect to pay about $150 for a single 16″ tire. If your truck fits a larger tire, you'll be looking at a price of around $300 for a single 22″ tire.
Overall, it's can turn out to be quite an affordable tire set, especially if you use rebates and discounts to grab them as a true steal.
Warranty details
With the Trail Terrain T/A tires, BFGoodrich offers a great warranty package starting with the 60,000 miles tread wear warranty. You also get a special warranty addition in terms of a 60-day satisfaction guarantee, as well as the uniformity warranty during the first year of tire use, or the first 2/32″ of the tread.
The workmanship and materials warranty lasts for 6 years, with a free replacement during the first 2/32″ of wear.
Compatible vehicles
These tires work best with a specific group of vehicles among SUVs and light trucks, out of which these vehicles make the best fit:
Ford Ranger
Jeep Grand Cherokee
Chevrolet Tahoe
Subaru Forester
Dodge Ram
Toyota Hilux
Volkswagen Amarok
Ford F-150
Chevrolet Colorado
GMC Sierra 1500
Mitsubishi L200
Our take
Ultimately, it makes an easy call to pass the final judgment on BFGoodrich Trail Terrain T/A tires. They truly offer slightly better snow traction than other tires from their class, along with improved off-road stability and handling on soft soil, gravel, or mud.
So, if you are looking to combine the pleasure of everyday driving with some decent off-road capacity, you shouldn't look the other way when considering these.
REREV may receive a commission for purchases made through links on our site. Learn more.