Mazda 6 years to avoid — most common problems
Identify the Mazda 6 years to avoid for a smoother ride.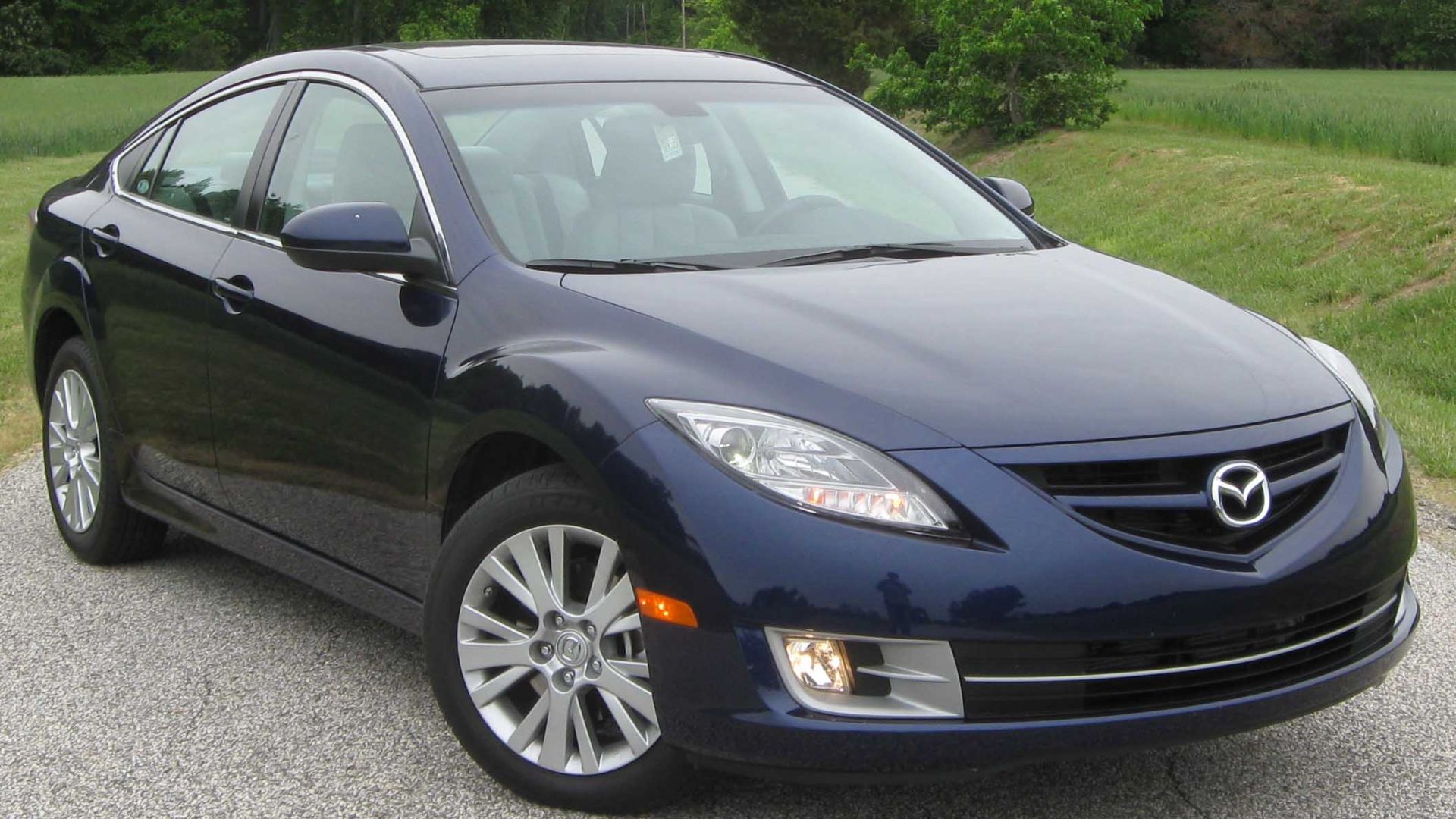 The Mazda 6 is a mid-size car that most families will find to be very comfortable and fast. The initial model debuted in 2002 and was produced until 2021. The Mazda 6 has a reputation for being incredibly durable, and it can typically go between 200,000 and 250,000 kilometers.
Owners of the Mazda 6 can expect between 13 and 17 years of service, based on annual mileage of 15,000 miles, if they practice prudent driving practices and pay close attention to maintenance.
On a general note, the Mazda 6 is a great car, however, there were some not-so-great model years. Knowing which Mazda 6 years to avoid is important and can save you a lot of expenses.
Why you can trust REREV's advice on which car model years to avoid: Our car experts look at official data, ask real drivers what they think, and talk to experienced mechanics to make sure our list is useful. This reliable info can make buying a car easier for you. Want to know how we do it? Find out more about our research methodology.
Most common Mazda 6 problems
Some common problems of the Mazda 6 include overheating engine, whining noises, and idling issues. Let's look at them in more detail.
Whining noises from the transmission
Over time, the 2014 Mazda 6 can start making odd whining noises. Owners said it will begin as an infrequent whine that occurs while moving forward. It might develop and become too common to ignore. It typically occurs around 51,600 miles, and depending on the cost of the parts and the labor rate, repairs may be costly.
For more information regarding the automatic transmission of the 2014 Mazda 6, it is best to get in touch with your dealership. Several technical service bulletins (TSBs) have been published regarding this issue. Some were able to fix it by having their dealership replace their transmission, although they might not have covered all of the costs.
Ticking sounds from the engine
One of the most common issues with 2003-2010 and 2014 Mazda 6s is an abnormal ticking noise coming from its engine. It may not seem like a problem at first, but it may get worse and cause rough idling as well as unstable engine revolutions per minute (RPMs). Your car's hydraulics may be producing the ticking noises.
They're more common among high mileage Mazda 6 vehicles, usually happening at around 121,000 miles. Some owners report that replacing the hydraulic valve lash adjusters may stop the ticking sounds. Also, take note that your Mazda 6 may need to strictly comply with its oil change schedule after its part replacement to help prevent it from happening again.
Engine overheating
The engine overheating is a common issue among 2003-2010 and 2012 Mazda 6 models, usually caused by malfunctioning engine cooling fans. Their cooling fan control modules may have gone bad, causing symptoms to show up at around 125,200 miles. Coolant leaks and difficulties with the air conditioner may also occur in affected Mazda 6 models.
Some people have mentioned that excessive heat may cause steam and coolant to leak from the coolant bay. Some people had radiators that burned through, necessitating the replacement of those radiators as well. If found early enough, your Mazda 6 might simply need a cheap replacement for the cooling fan control module. However, the only way to know for sure which parts need to be changed is to obtain a full checkup.
Problematic exterior lighting
The most noteworthy of the 2006 Mazda 6's many concerns is with the external lights. Some owners reported that when their headlights dimmed, it became more or less impossible to drive at night. Around 75,000 miles, issues could arise. Some people have reported that despite having replacement bulbs installed, their low beam headlamps frequently failed.
There is no known reason why it occurs, however Mazda has issued numerous TSBs in response to a number of external illumination issues, including problems with headlights and taillights. Get your Mazda 6's external lights checked as soon as you think there could be a problem so they don't go out while you're driving.
Unstable speed control
The abrupt loss of speed control in the 2005 Mazda 6 is one of the most hazardous issues that can result in crashes or accidents. Some 2005 Mazda 6 owners claim that it often occurs at 83,500 miles. Despite pressing the brake pedal, they have complained that their automobiles occasionally accelerate quickly.
Some people have had to use their emergency brakes to stop their autos from crashing. Some people have brought their vehicles to the dealerships, but they were unable to duplicate the problem. Some people have said it might be related to a defective throttle body, though. To avoid collisions, some owners have chosen to never drive their vehicles.
Idling problems
Idle issues with the 2004 Mazda 6 are highly prevalent and frequently reported. Its RPM may suddenly become unsteady while stopped at a traffic signal, according to several owners. This problem could have a number of causes, such as malfunctioning spark plugs, ignition coils, and vacuum leaks.
Consult your mechanic right away if this happens to your Mazda 6 vehicle. Get your Mazda 6 thoroughly inspected to pinpoint the root of the rough idling problems. It can also assist you in keeping track of worn-out components so you can replace them right away.
Crankshaft or camshaft position sensor issues
The P0016 error code is associated with crankshaft or camshaft position sensor issues in the Mazda 6. Some 2003 Mazda 6 owners claim to have had engine failure, which resulted in the P0016 error code being discovered. In essence, it indicates that the sensors in your car are not properly aligned, and camshaft position sensor symptoms shouldn't be taken lightly.
Because it could result in other bothersome symptoms like subpar engine performance, starting issues, and excessive vibrations, it's crucial to get it fixed as soon as you can. P0016 could potentially be brought on by additional issues with your Mazda 6. Inadequate wiring, malfunctioning sensors, and other factors could cause it.
Which Mazda 6 years to avoid?
Avoid these years if you want to feel secure when purchasing your vehicle:
First-generation Mazda 6 (2003-2004, 2006, and 2008 model years)
The automatic transmission of the 2003,2006 and 2008 models are not responsive or smooth, and the 41-foot turning radius makes it difficult to drive in confined spaces.These models had an issue of an inflator explosion, the driver or other passengers may be seriously hurt or killed when sharp metal shards strike them. Also, the 2006 model had an issue of fuel leaks that increased the risk of fire in the presence of an ignition source.
The 2004 model was the worst year for the Mazda6. Numerous engine issues this year necessitated repairs and possibly replacements for Mazda6 owners. An engine's maintenance might be expensive.
Second-generation Mazda 6 (2009, 2010 and 2013 model years)
There were numerous complaints with the 2009 model about broken interior accessories. Others mention issues with deteriorating exterior paint and subframe rust. However, the biggest issue is engine failure and expensive engine replacements, which cost some Mazda6 owners more than $3,000 each.
For the 2013 model, the right side of the front subframe is known to rust. Also, Front brakes deteriorate quickly. The steering wheel may shake when applying the brakes while traveling at a greater speed if the front brake rotors are unevenly worn, which is relatively frequent.
Third-generation Mazda 6 (2014 and 2016 model years)
Some third generation Mazda 6 vehicles have considerable weld splatter on the front seats that, when a person sits in the seat, rubs up against the occupant classification sensor wire harness. This is sufficient to turn off the Occupant Classification System (OCS), which controls when the airbags deploy. It may potentially result in other electrical problems that render the power steering inoperable.
Best Mazda 6 years
When evaluating everything the Mazda6 has to offer, these models stand out as the best. Of course, these models don't have perfect accuracy. Body difficulties and windshield flaws are a few of the problems that start to show up in the greatest years. These problems are just minor issues in comparison to the Mazda6's avoidable experiences over the years.
You will have a great experience if you buy one of these years:
2005 Mazda 6
2007 Mazda 6
2011 Mazda 6
2012 Mazda 6
2015 Mazda 6
2017 Mazda 6
2018 Mazda 6
2019 Mazda 6
2020 Mazda 6
2021 Mazda 6
The 2005 and 2007 Mazda 6 are more enjoyable to drive than the majority of family vehicles, smooth power delivery, tastefully furnished interior and attractive exterior, and a variety of body types. The 2011 and 2012 Mazda 6 are well-rounded family sedans with a spirited driving experience and a roomy cabin. These years also have smooth automatic transmission and sporty handling.
The 2015 Mazda 6 is a great midsize sedan option with its large cabin, smooth and responsive powertrain, quick acceleration, and good fuel efficiency, especially if you want one with some personality. The 2017 model came with all the features mentioned earlier. Also, antilock disc brakes, traction and stability control, front-seat side airbags, full-length side curtain airbags, rare view camera,automated emergency notification, rear parking sensors, and active front head restraints are all standard safety equipment for the 2017 Mazda 6.
There are significant upgrades to the Mazda for 2018 along with enhancements to the way it looks, drives, and feels. On the outside, improvements are highlighted by a new grille and standard LED headlights, but the extent of the updates is only apparent once you enter the cabin. The climate controls and dashboard trim have been updated, giving the 6 a more opulent appearance.
This car has been updated with higher-quality materials and more comfortable seats, giving it a luxurious feel. A newly available turbocharged engine under the hood should enhance the 6's already precise handling. There are five trim levels for the 2019 model. Although the Sport's base model has few features, it is reasonably priced. The features that the majority of customers would want are found in the Touring and Grand Touring, and the latter has an engine with more power.
There are five different Mazda 6 trim levels for the 2020 year and six for the 2021 year – Sport, Touring, Grand Touring Reserve, Carbon Edition (new for the 2021), and Signature. The base Sport and Touring models both use a 2.5-liter four-cylinder engine (187 horsepower, 186 lb-ft). If you choose the Grand Touring, you'll receive the same 2.5-liter turbocharged four-cylinder engine as the opulent Signature and comfortable Grand Touring Reserve variants (250 horsepower, 310 lb-ft). A six-speed automatic transmission is standard on all.
Is the Mazda 6 worth buying?
Yes, the Mazda 6 is an excellent midsize vehicle. It has two spirited four-cylinder engine choices, precise steering, and exceptional handling. Additionally, it offers a luxurious interior and a plethora of infotainment and safety technologies, including newly included Android Auto and Apple CarPlay functionality. The only real drawbacks of this Mazda are a slightly constrained amount of rear seat legroom and an infotainment system that is less user-friendly than those of competitors.
Is the Mazda 6 a reliable car?
The Mazda 6 is a reliable car. If maintained properly, it has the potential to last for a long time without any serious issues.
How long do Mazda 6 engines last? 
If you drive an average of 150,000 miles a year, the Mazda 6 engine can last about 13-17 years.