Toyota Matrix years to avoid — most common problems
Discover the Toyota Matrix years to avoid for an informed car-buying decision.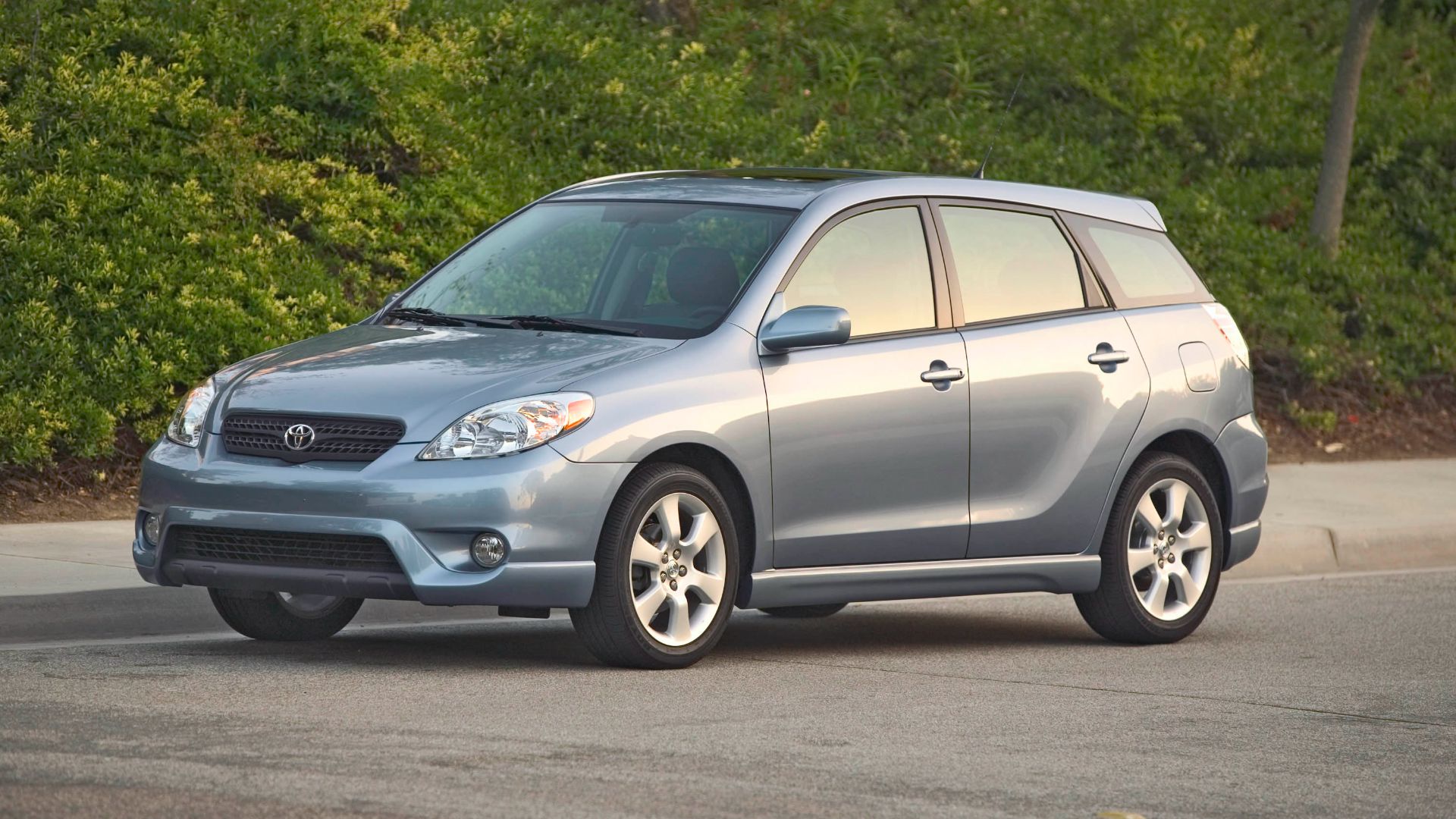 The Toyota Matrix is one of those cars that you probably missed hearing about when they were released. It only lasted for a while, since the production started in 2003 and lasted until 2013. It's a car based on the Corolla and it's made to be a compact hatchback with raised clearance, somewhat fitting into the crossover category as well.
It's mechanically the same car as the Pontiac Vibe, and these two were quite practical, but hugely overlooked. So, that's why our team wanted to explore a bit more about this model and give you an overview of Toyota Matrix years to avoid so you can pick the best model year.
Most common Toyota Matrix problems
Since the production of the Matrix didn't last as long as anticipated before the model was discontinued, there weren't many issues, to begin with. Still, some of the major problems deserve to be observed closely before you even consider buying them as your next car. There were some slight engine problems with certain 1.8-liter and 2.4-liter engines.
While these didn't cause engine stalling, they could lead to more serious issues if unattended. Besides these issues, Toyota Matrix owners have struggled with some braking system faults, airbag issues, and problems with windshield visibility. The good thing is – Toyota issued a recall for most of these problems.
The downside is that you may still have to deal with those on vehicles that hadn't been recalled, so let's give you a more detailed overview of each problem.
Engine-related problems
While there were no engine issues in particular, there are some problems associated with certain Toyota Matrix engines. Starting with the 1.8-liter 1ZZ-FE engine, there's a problem with cracks at certain solder points that could cause the engine to operate roughly or even turn off while driving and get back on.
On other occasions, it's possible that the engine won't crank at all, so it's worth avoiding this engine option and going for a revised 2ZR-FE 1.8-liter engine. On the other hand, problems with the 2.4-liter engine mostly include increased oil consumption. While it could be a big deal if the engine components lose lubrication, it's not so dangerous if the oil is frequently changed.
Problems with the brakes
Another key problem for owners of Toyota Matrix vehicles is the matter of the braking system. Precisely, the braking vacuum may get reduced in colder weather due to factory error in the brake suction port. As a result, drivers of 2009-2010 Toyota Matrix vehicles experienced longer stopping distances than expected.
You can guess that this is a great problem, and bad brake boosters were also a red flag for owners of Matrix vehicles. Overall, it's worth it to at least inspect the brakes before buying the facelift version of the Matrix.
Airbag issues
Toyota Matrix owners have faced quite a bit of airbag problems, from the faulty SRS light appearing on the dashboard, to internal circuit shorts. These shorts were especially dangerous since they could trigger the airbags inadvertently, therefore causing injuries.
On top of that, the airbag inflator bags were problematic and it all led to accumulated pressure within the module and explosions. Naturally, Toyota had to recall quite a bit of both first-gen and second-gen Matrix vehicles to figure out the airbag issue, so buying a recalled car should help.
Windshield and visibility
There was also the reported problem of damaged windshield wipers for owners of Toyota Matrix vehicles, and these were mostly associated with modules that control the wipers. Namely, under even the slightest load, the wipers were inoperable, which caused a safety threat for drivers due to lower visibility.
Also, power window controls used to malfunction and it was all caused by electric issues that were sorted out in a 2015 recall.
Which Toyota Matrix years to avoid?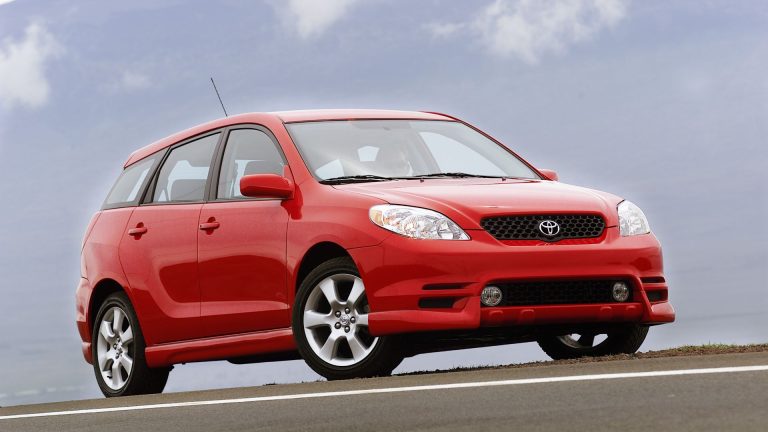 Well, according to all the mentioned problems, driver complaints, and the fact that there were just 10 model years of the Matrix, there are only a few model years to avoid. Here's what it looks like when it comes to Matrix generations:
First-generation Toyota Matrix (model years 2003 and 2006)
The worst model years in the first generation Toyota Matrix are 2003 and 2006 without any doubt. These are rated the worst based on driver complaints, especially when it comes to the 2003 model year. Some of the main problems include oil leaks, problematic 1ZZ-FE engines, and airbag faults.
The first generation of the Toyota Matrix is also said to have lower interior material quality and peeling paint.
Second-generation Toyota Matrix (2009 model year)
The 2009′ Matrix is by far the worst Toyota Matrix model and it should be avoided at all costs. This model suffers from bad brakes, excessive engine oil consumption, and electrical issues. On top of that, there's the matter of faulty airbags and it's not worth it to try and fix these issues.
A much better option is to simply go past it and get a 2011 or later model that received far fewer complaints than 2009 and even the 2010 Matrix.
Best Toyota Matrix years
Don't think that we'll only share the worst Toyota Matrix years without highlighting the good ones since it wouldn't be fair to Toyota. After all, this is one of the brands that are deemed the most reliable on the market and it's easy to find a reliable Matrix model as long as you choose from these model years:
2004 Toyota Matrix
2005 Toyota Matrix
2007 Toyota Matrix
2008 Toyota Matrix
2010 Toyota Matrix
2011 Toyota Matrix
2012 Toyota Matrix
2013 Toyota Matrix
According to the account of driver complaints about this model, the safest model years to go for include 2004, 2008, 2011, and 2013. These are considered the best Matrix models without many mechanical issues or long-term problems that require costly repairs.
When it comes to engines, we advise you to avoid the 1ZZ-FE and 2AZ-FE engines for their stalling or oil consumption issues. If you wish to go for the best compromise of reliability and affordable price, the 2008 model seems like a great option.
Is the Toyota Matrix worth buying?
If you are looking for an affordable compact car with enough space to fit five people and carry quite some load with the rear seats folded, Toyota Matrix is worth buying. It's a great model overall for the price and those few issues it comes with can simply be handled by avoiding the worst model years.
In that light, we hope that our team helped you out at least a bit when it comes to choosing the most reliable Matrix model year.
Which year Matrix to avoid?
Toyota Matrix model years 2003, 2006, and 2009 should be avoided since these are deemed the least reliable.
What problems does Toyota Matrix have?
Toyota Matrix has problems with engine stalling, oil consumption, bad brake pressure, and airbags in certain model years.
What is the average life of a Toyota Matrix?
The average life of a Toyota Matrix is around 200,000 miles with proper servicing.