Dodge Journey years to avoid — most common problems
Learn about the Dodge Journey years to avoid for a hassle-free car buying experience.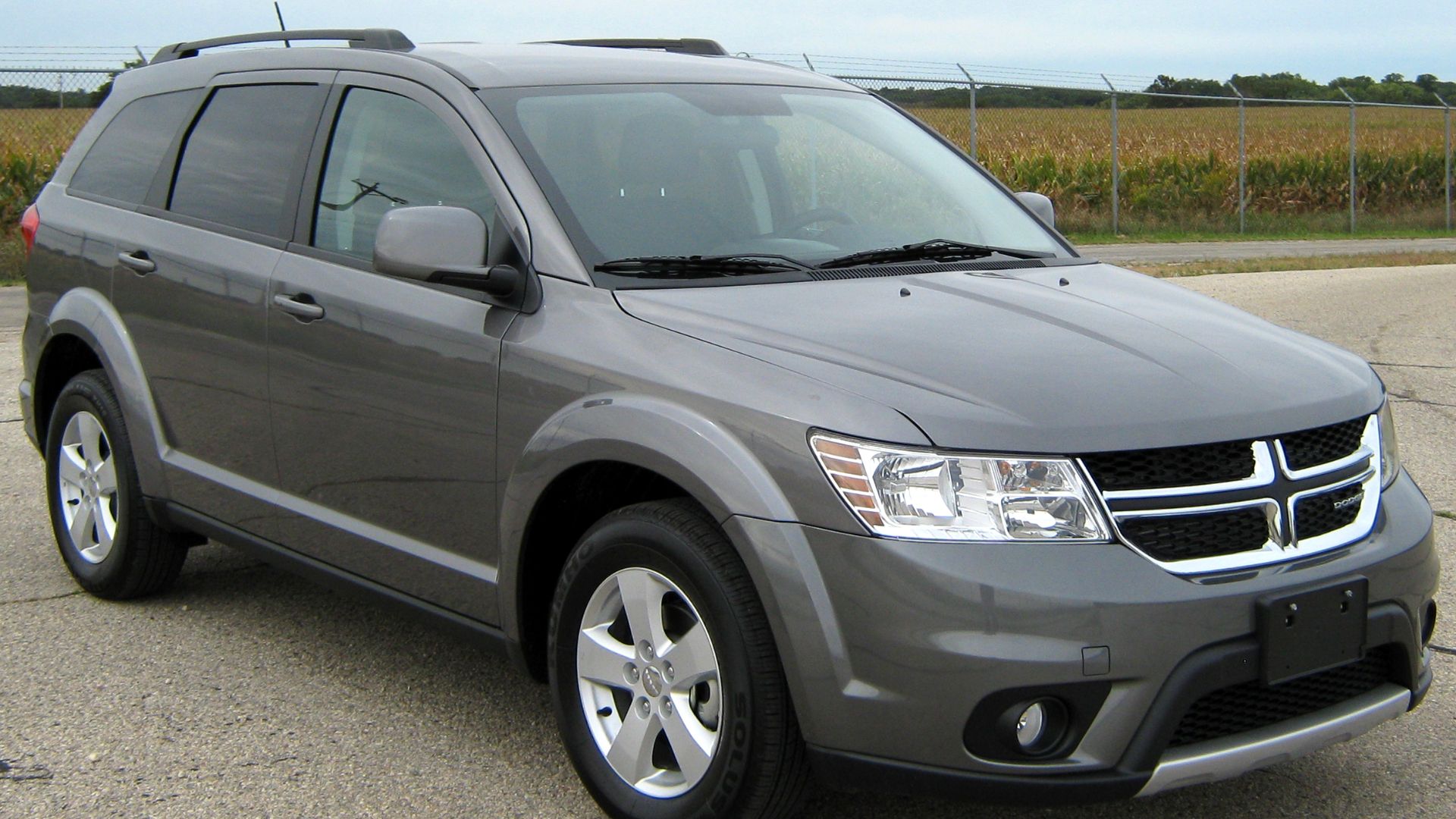 The Dodge Journey is a mid-size crossover SUV produced from 2009 to 2020. Although it has been discontinued, there are many used models available for purchase. Available in five and seven-passenger configurations, the Dodge Journey is famous for its overall seating flexibility and packaging.
Regardless of the Dodge Journey's reliability, it is not devoid of flaws. Certain model years seem problematic, with various issues ranging from overheating engines to stiff transmission. Therefore, it is pertinent to carefully select a reliable model year with minimal problems to be on the safe side.
This article provides detailed information on the Dodge Journey, addresses its most common problems, the Dodge Journey years to avoid, and the best years.
Most common Dodge Journey problems
The Dodge Journey might be a safe and reliable vehicle. However, it is not exempt from faults and flaws. Suppose you buy one of its worst years; certain issues you can encounter include overheating engine, brake problems, defective remote keyless entry system, interior water leaks, damaged head gaskets, engine refusing to start due to technical faults, and erratic and stiff transmission.
Overheating engine
Engines issues are a common issue in faulty Dodge Journey model years. For the Dodge Journey, these problems happen in the 2009-2016 model years, causing overheating once they hit the 78,000 miles mark. This problem is likely caused by coolant flow challenges due to debris locking the cylinder head coolant port at its primary thermostat housing.
At first, the vehicle's temperature light may turn on, but this worsens over time. Some Journey owners complained that their vehicles experienced power loss, leading to overheating. The vehicle may also develop coolant leaks, which become excessive for its overflow reservoir, causing coolant fluid to spill over.
These engine problems are usually expensive and dangerous, depending on where they happen. For a driver, engine issues aren't something you want to encounter every day.
Brake problems
Brake issues were the most common troubles that plagued the Dodge Journey, especially its 2009-2010 model years. The brakes on these models wear out prematurely, which happens to relatively new Journey vehicles at about 30,000 miles. Some drivers mentioned that this issue has become severe, requiring them to replace their brakes every three months.
The abovementioned issues are among the few brake-related problems you could face if you purchase a problematic Dodge Journey model year. These issues are inconvenient and dangerous, especially for driving at high speeds. You want to avoid a vehicle that struggles with maintaining proper brakes.
Defective remote keyless entry system
The Dodge Journey has many cool features, and the remote keyless system is supposed to be one of them. Instead, the keyless system is another Dodge Journey feature that has become problematic for drivers.
Many frustrated owners complain that the system doesn't work correctly as it gives off either wrong key readings or the annoying "key not detected" message. The system sometimes interferes with the key fob, preventing drivers from locking or unlocking the doors. To fix this issue, owners may need to do a software update.
Interior water leaks
Some owners of the 2009-2018 Dodge Journey models have expressed discomfort caused by dampness inside the cabin. The cabin appears vulnerable to water leaks, typically at a low mileage of about 50,000 to 60,000 miles. According to complaints from owners, the driver's seat floor of the Dodge Journey may become wet when they travel in the rain.
Other drivers complained that they noticed leaks near the side of the Journey, causing wet floors and carpets. Additionally, some drivers reported leaks near windows, headliners, and vents, and you may need a professional to fix the leaks and resolve the issue.
Damaged head gasket
This is another notorious Dodge Journey issue among vehicle owners. Drivers note that this problem commonly happens at about 100,000 miles. It might begin with performance issues and graduate to engine failure over time. This may be due to cracked or damaged head gaskets.
Some drivers have reported having leaky or blown head gaskets, causing severe damage to the engine. Experts recommend a compression test to verify if your Journey has faulty head gaskets. If they are defective, you may replace them yourself if you are a DIYer or have a professional do the job.
Engine refused to start due to electrical faults
Some owners of the 2009 Dodge Journey report that their vehicles refuse to start due to electrical issues that start setting in at around 60,000 miles. These owners complain that their vehicles may not start often, forcing them to abandon them and get them towed.
Some owners also complained that their vehicles might shut down while driving in the middle of the road. They've also shared that replacing the starter or key fob may fix the issues. However, this isn't always a guaranteed fix.
The 2009 Dodge Journey also suffered faulty wiring, which led to multiple recalls of the model year. It was recalled in 2008 due to a wrong wiring harness, which could cause a fire in the vehicle if not fixed immediately. The model year had another recall in 2009 for a defective electrical connector, which may get excessively hot and ignite.
Erratic and stiff transmission
The Journey's transmission issues are common with the 2014 model year and happen at around 15,000 miles. Some drivers report that their transmissions may become erratic and stiff, producing strange clunky sounds while shifting.
Which Dodge Journey years to avoid?
The Dodge Journey has had several great models; however, there are also some model years you should avoid if you intend to purchase a Dodge Journey. Below is a list of Journey model years to avoid.
First-generation Journey (2009-2012 model years)
The 2009 Dodge Journey was the first model of this generation, and it was associated with numerous problems and complaints from drivers. Its prevalent issue was with the brakes, and many drivers complained of frequent brake replacements within a short timeframe. These drivers point out that the vehicle is too heavy for the brake pads and rotors.
Other drivers reported that regardless of how gentle you are with the vehicle, it doesn't stop the brakes from wearing out at 30,000 miles or earlier. Additionally, the braking power isn't sufficient for the size of the vehicle and can lead to disastrous accidents in the worst cases.
Another issue of the 2009 model year was with its transmission, which caused rough gear shifting. Some drivers complained that shifting the vehicle out of the first gear was difficult, especially during cold weather. Also, several drivers report that their transmission fails at around 60,000 miles, causing them to abandon the vehicle.
The 2009 and 2010 models were also plagued by electrical faults that prevented the engine from turning over, which may be caused by the neutral safety switch losing communication with the shifter. Most drivers had to put their vehicles in neutral to get the engine to start up. Some drivers also complained that they experience these issues on other components like the horn, windows, radios, etc.
2011 Dodge model year also had issues with the brakes, but unlike the 2009-2010 models, which had brakes that required premature replacements, the 2011 model had brakes that made grinding and squealing sounds. In addition to the noises, drivers complain that their 2011 Journey shakes the steering wheel while braking.
A common issue for the 2012 Dodge Journey year was associated with its engine, which would stall or die while driving. Drivers complained that the vehicle would jerk a couple of times before dying out, requiring expensive repairs costing up to $4,500 to resolve.
Best Dodge Journey years
The Dodge Journey has several years, which drivers have confirmed to be reliable while offering remarkable performance. We recommend you purchase the following Dodge Journey years to enjoy these experiences.
2015 Dodge Journey
2016 Dodge Journey
2017 Dodge Journey
2018 Dodge Journey
2019 Dodge Journey
These Dodge Journey models are some of the best years to date and provide excellent performance. If you are searching for the best Journey years to buy, these years are great choices, and they would give little to no problems without any cause for expensive repairs.
Is the Dodge Journey worth buying?
The Dodge Journey is an excellent SUV with remarkable performance. However, it doesn't have a reasonable edge over its rivals, as consumers complain that the vehicle is made from cheap interior materials and lacks a host of safety features that can be found in most competitors.
What is the most common problem with the Dodge Journey?
The remote keyless entry system is Dodge Journey's most reported issue. According to drivers, the system gives off the wrong readings or the u0022key not detectedu0022 message.
Is a Dodge Journey a reliable car?
The Dodge Journey is reliable as long as you keep away from its worst model years.
How many miles can you expect from a Dodge Journey?
The Dodge Journey can last up to 200,00 miles under ideal maintenance conditions.
Should I buy a Dodge Journey?
Yes, you can buy a Dodge Journey; however, you want to avoid buying its worst years. Also, it would be best if you considered its interior before making a purchase.