Mazda CX-3 years to avoid — most common problems
Find out about the crucial years to avoid when considering a Mazda CX-3.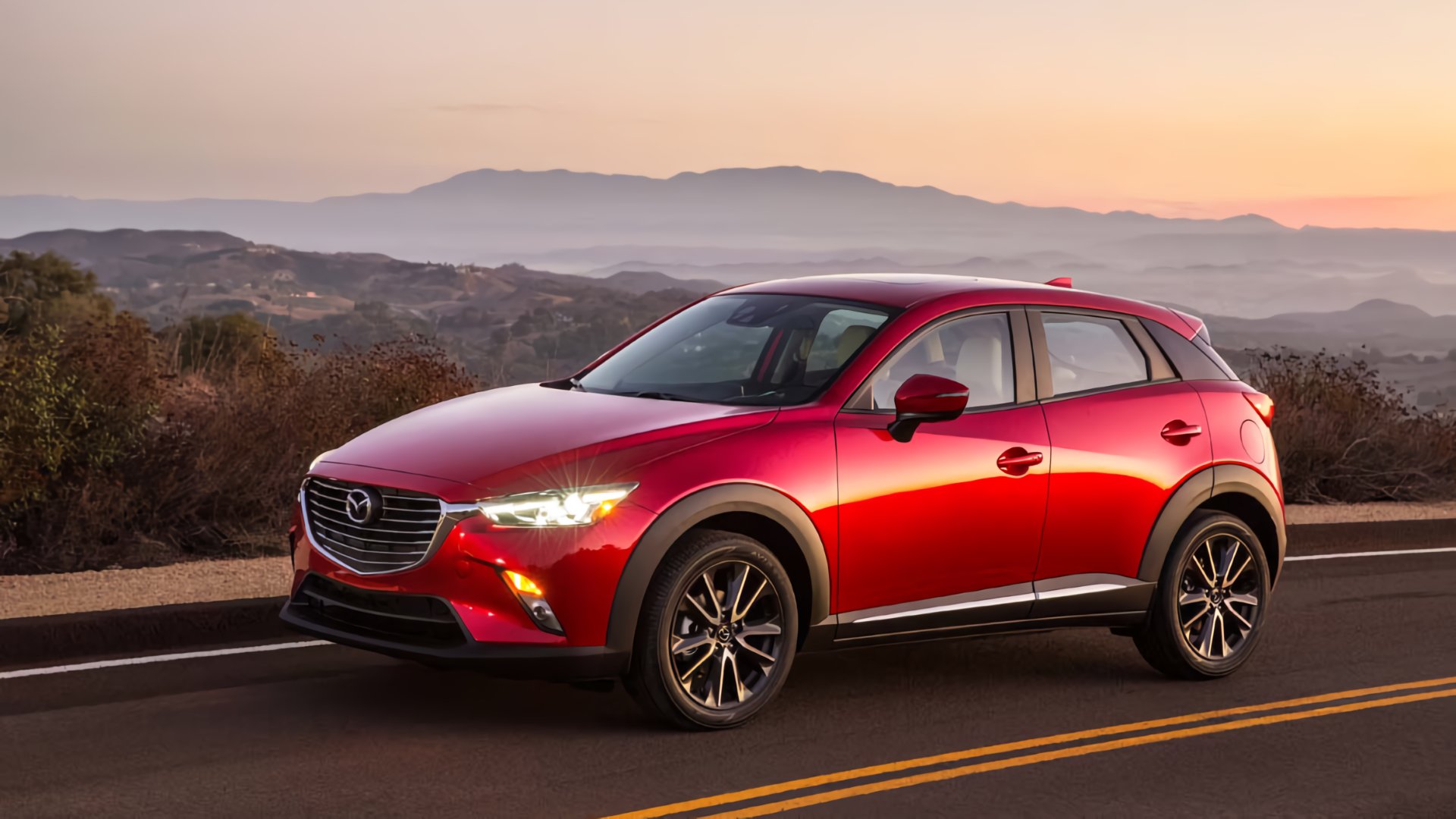 In 2016, Mazda wanted to tackle the subcompact crossover SUV market and they came up with the CX-3. It's a car based on the Mazda 2 platform and a predecessor to the current CX-30 model. At that time, the manufacturer stood out with its sharp exterior design and interior that leaned toward luxury cars for an affordable price.
So, it's no wonder that the car is now a matter of desire for drivers looking to get the most value out of a used family crossover. While it was mostly a reliable car, there are some Mazda CX-3 years to avoid due to several common problems that we'll explore in detail through this guide.
Why you can trust REREV's advice on which car model years to avoid: Our car experts look at official data, ask real drivers what they think, and talk to experienced mechanics to make sure our list is useful. This reliable info can make buying a car easier for you. Want to know how we do it? Find out more about our research methodology.
Most common Mazda CX-3 problems
It's no secret that car brands take a few risks with the initial production year of any model and the same goes for the CX-3. The 2016 one had a few issues that made it a less reliable car when compared to the following model years. There are some issues and repairs you can live with, but there are also some faults that may cost quite a bit to fix and repair.
One such issue is the engine trouble with the 2.0-liter naturally-aspirated SkyActive petrol engine. Drivers have reported numerous engine problems even before the car reached 60,000 miles, which is a cause for concern.
Along with the engine troubles, some Mazda CX-3 models also experienced fuel pump problems and fuel delivery system issues in general. We've also seen a fair share of A/C-related issues that didn't only stick with the initial production year. Finally, there's the matter of steering difficulties due to a steering knuckle that got separated from the strut assembly.
We completely understand that you may want to avoid a car that has numerous breakdowns even while it's still relatively new. Still, we ask you to join us on the journey through these problems and years to avoid and make a final decision once we go over all the important points.
SkyActive engine problems
Problems with the innovative SkyActive engine started with the initial model year back in 2016. It's also an engine used in various other cars including Mazda 3 and Mazda 6, and it proved to be a reliable choice overall. However, numerous driver reports are saying that the car turns off while driving and then turns back on without any action taken by the driver.
It's also common for the engine to crank without starting, and the source of the problem was mostly bad battery connections and faulty starter motors. Drivers rarely reported the engine completely seizing and it's at least a good thing that all the cars where this happened were still protected by the manufacturer's warranty. However, make sure to have a trusted mechanic inspect the connections before you purchase the car just for your peace of mind.
Fuel delivery issues
It's not our intention to scare you off of buying the CX-3, but this next problem can be crucial for your driving safety. Drivers have reported that the CX-3 has a low-pressure fuel pump that's prone to premature failure, and this leads to engine stalling and can even happen while driving. If you are wondering what happens when the fuel pump goes out while driving, it usually leads to the engine turning off which can be quite dangerous.
It's not as uncommon of an issue as it may seem at first since quite a few new car models suffer from a similar issue. Still, you may have one major advantage over the owners that purchased this car as a new ride – there's been an official recall issued by Mazda in the meantime.
So, you can make use of this and buy a car that's been through the recall and now has a remanufactured fuel pump that won't let you down while on the road. The fuel pump failure was most prominent with the 2019 CX-3.
A/C unit faults
One problem that stuck with the CX-3 for years is the issue with the A/C unit that simply didn't work the way it was expected to. It all started with the 2016 model and the problem continued for the next model year. Drivers were quite annoyed by this problem and we can't blame them – it's not exactly satisfying to buy a brand-new car with a faulty A/C unit.
It's an essential piece of equipment and Mazda is yet to announce the recall to sort this problem out. Either way, you should do your best to check the A/C unit properly before buying a CX-3 to prevent having to spend around $1200 on repairs.
Steering problems
The final problem we'll discuss for this model is the steering issue that happened as the steering knuckle separated from the strut assembly. This made it impossible to control the car properly and increased the risk of crashes and accidents triggered by this issue.
To tackle the problem, the Japanese car giant announced an official recall in 2016 and this problem mostly affected the first production year of the CX-3. As it turns out, the only thing that needed to be done to fix the issue is to properly secure the nuts and bolts that connect the steering knuckle to the strut assembly. While it's something that an experienced mechanic can do, it's best not to tamper with this yourself and leave it to the official Mazda dealership.
Which Mazda CX-3 years to avoid?
There are two sides to the story when it comes to the CX-3 model years you should avoid. First, it's a car that although it got replaced by the CX-30, still represents a relatively new ride on the market. Most of these haven't gone through significant mileage, so it's more difficult to decide on which models you should avoid.
On the other hand, there's only been one generation, and that at least makes things easier. Without any delays, let's get straight to the first-gen CX-3 years to avoid:
First-generation Mazda CX-3 (2016-2017 model years)
The 2016 CX-3 is a model you'll wish to avoid regardless of the condition of the car. Even with extremely low mileage, this model is simply prone to numerous faults including the infamous engine stalling issue and A/C problems.
There's also the problem with the lift gate that could unexpectedly drop due to corroded struts. So, this is yet another big issue of the 2016′ CX-3 and it's best to avoid this model completely. The next model made some improvements in the sense that it wasn't as unreliable as the first one.
Well, at least that's what it seems, but our team still advises you to skip that one as well. The main reasons behind this include air conditioning unit problems, and fuel delivery system issues that sometimes caused a lean condition within the engine. Without proper combustion, the engine's life span reduces from the expected mileage to a much lower one, so it's best to avoid this one as well.
Best Mazda CX-3 years
If you didn't expect this model to be unreliable, you weren't far from the truth. It's not a problematic model in any sense except for the 2016 model year that simply had more issues that you can risk having with a relatively recent model.
Still, there are some CX-3 years that are pretty much a safe bet in terms of reliability, and these won't set you back for much just on repair bills. Here's what it looks like when it comes to the best CX-3 years:
2018 Mazda CX-3
2019 Mazda CX-3
2020 Mazda CX-3
We wanted to make this guide a one-stop place for you to find out everything about the CX-3, so you'll understand why we listed so much seemingly bad things about the car. Well, now we can take a break from that and make the switch to the best parts.
The CX-3 comes with a beautiful design and that's not our subjective opinion. You can see how other automotive sources rate this car and the CX-30 model isn't that much of an advancement in terms of design although it looks great as well. It's a great car for the price and it beats the competition like the Volvo XC40 simply due to lower maintenance costs.
Along with a stylish interior that leans toward luxury, you'll get a great car for the price if you go for a 2018 or 2019 model which are considered the most reliable ones. The 2019 one is safe to go with as well, even though it has a small issue with the fuel delivery system. Ultimately, you won't make a mistake by going with any of these.
Is Mazda CX-3 worth buying?
The ultimate verdict is – yes, the Mazda CX-3 is worth buying since it's just that time when the price tag of the used models significantly drops even with low mileage. You can get a great compact SUV for the price and regardless of the issues that plagued the first two model years, it's considered a reliable model overall.
So, make sure to use the information from this guide for your own good by skipping the 2016 and 2017 models if you wish to spend less time in repair shops.
Which is the best Mazda CX-3 to buy?
The best Mazda CX-3 to buy is the 2020 model which received the least complaints by far.
Do Mazda CX-3 have problems?
Mazda CX-3 vehicles have a few problems including the stalling SkyActive engine issues, along with the fuel pump failure and the A/C unit not working properly.
Are Mazda CX-3 reliable cars?
Yes, Mazda CX-3 are overall reliable cars but you should avoid the 2016 and 2017 model years for their reliability issues.
How long does Mazda CX-3 last?
The Mazda CX-3 can last up to 200,000 miles with proper and timely maintenance.