Honda Ridgeline years to avoid — most common problems
Discover the crucial Honda Ridgeline years to avoid for a smarter car-buying decision.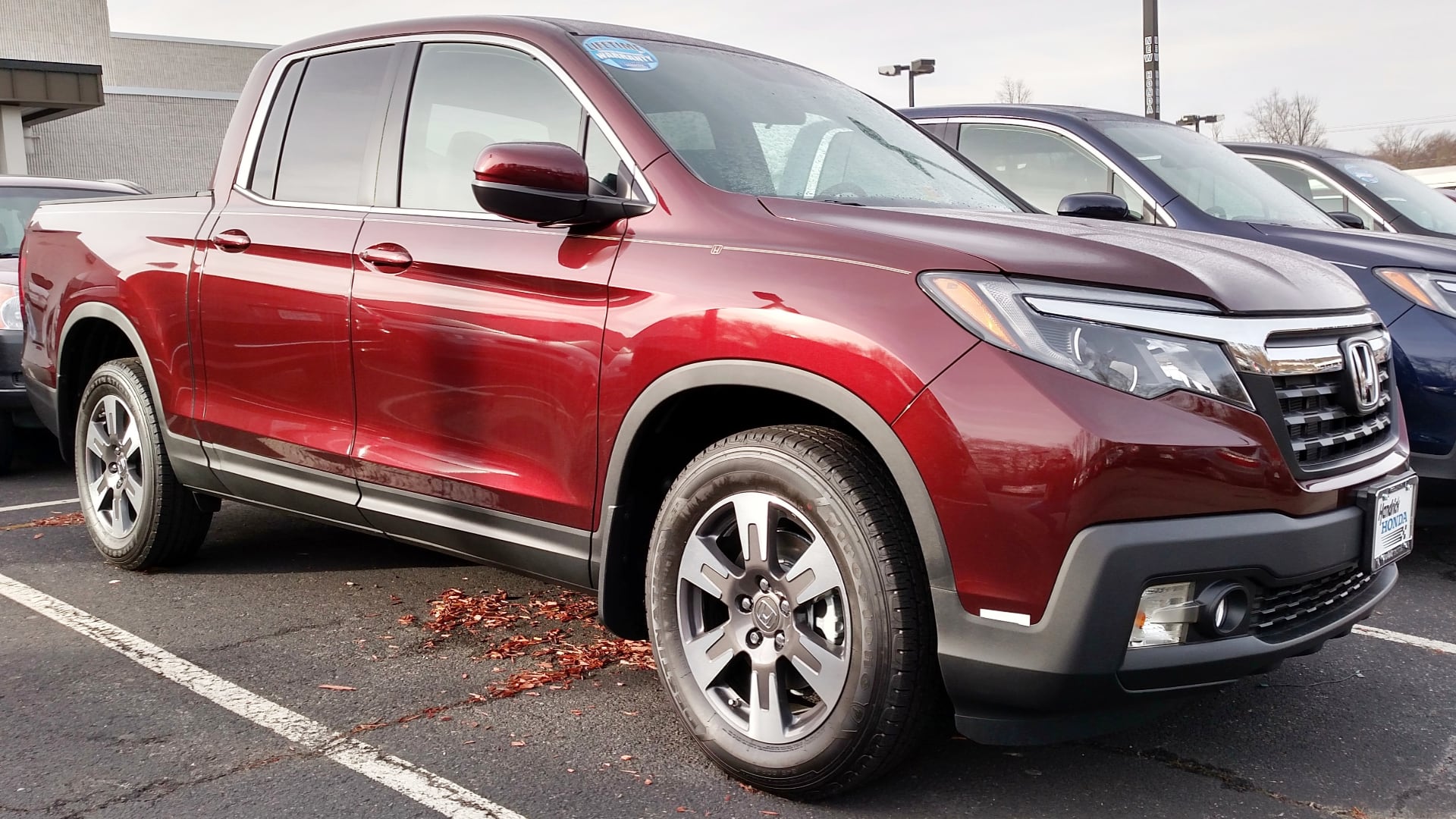 The Honda Ridgeline is one pickup that attracts attention. It has a unibody construction, making it more refined and comfortable to drive compared to pickups that adopt the more traditional approach.
Though drivers generally regard the Ridgeline as an awesome truck, it isn't every model that offers satisfaction. This article divulges the Honda Ridgeline years you should avoid and which ones are worth your money.
Why you can trust REREV's advice on which car model years to avoid: Our car experts look at official data, ask real drivers what they think, and talk to experienced mechanics to make sure our list is useful. This reliable info can make buying a car easier for you. Want to know how we do it? Find out more about our research methodology.
Most common Honda Ridgeline problems
Like other vehicles, some problems are bound to crop up on the Ridgeline. You must be aware of these issues before purchasing the car to know what is required for maintenance. Below are the most common problems you can expect to find on a Honda Ridgeline.
Chipped paint
Many Ridgeline drivers complain about the paint on their vehicles chipping easily in areas prone to scuffing. If you spend a lot of time off-road, this will escalate into a bigger problem for you in no time. The rocks and other debris the truck would be exposed to on the track would help widen the chipping.
Repairing the chipping to return the car to its former glory is tricky, and most drivers fall into this trap not knowing what paint correction is. Therefore, if you must take the Ridgeline on an off-road adventure, getting a good set of rock guards or mud flaps would be in your best interest to prevent damage.
Electrical problems
The Ridgeline comes with many electronics. Some of these electronics were prone to breaking at certain times. For instance, the screen of the center console could easily be broken, causing other features like Bluetooth and the audio system to be inaccessible until the screen is replaced.
Also, drivers complained that the headlights stopped working after a few years of usage. Non-functional headlights are a safety hazard as they make it difficult to see at night. Honda had to issue a recall for this problem due to its severity. So, if you have a Ridgeline with dead headlights, you can take it to the dealership and have it fixed for free.
Broken fuel pump
The fuel pump of the Ridgeline is prone to damage primarily by rust. When it does break, the engine would not have access to gas, making it unusable. You must take precautions to prevent this issue from happening, especially if you reside in an area where rust is prevalent. Another common situation that drivers have faced is the problem with signs of a bad fuel pump relay which may lead to a stalling pump.
Broken fuel pumps are one of the most expensive repairs you can do on the Ridgeline. Getting a fuel tank liner to prevent rust would save you a good amount and some stress.
Engine issues
Ridgeline engines are durable, but they still have issues that are bound to happen. The most common one is broken valve springs.
Broken valve springs present a very severe problem if not addressed on time. It causes the engine to misfire and can damage the engine's catalytic converter and other components. It would help if you stuck to an efficient maintenance schedule so you would not have to spend so much on repairs caused by noticing this problem late.
Brake problems
Many Ridgeline drivers reported having brake problems due to malfunctioning anti-lock brake (ABS) systems. The sensors that monitor the speed of the wheels and remit relevant information to the ABS on how much brake to apply often get flawed or broken, causing the ABS to work erratically.
Broken torque converter
The function of the torque converter in the transmission is to convert the engine's power into torque. If it gets damaged or broken, you will experience bad torque converter symptoms like vibrations, shuddering, and slipping, even when in overdrive. The vehicle will lag, and its drivability will be significantly reduced.
The Ridgeline is very prone to having this issue. It is expensive to fix, so it is best to invest more time in preventive maintenance arrangements than allow the vehicle to develop the problem on its own.
Which Honda Ridgeline years to avoid?
The Honda Ridgeline has built quite a reputation for itself. But, it isn't all Ridgelines that are reliable and worth buying.
Here are the Honda Ridgeline years to avoid.
First-generation Ridgeline (2006-2008 model years)
Like many other vehicles, the Ridgeline's first models came with many problems. For this pickup, its first release was its worst one yet.
The fourth cylinder in the engine always failed prematurely, causing drivers to spend money on replacing the affected cylinder. In severe cases, more than one cylinder would be affected.
The best fix for this issue was to replace the entire engine, which cost nothing less than $2,500. However, changing the whole engine at a very early mileage is a big inconvenience and frustrating for drivers.
Furthermore, the model also had issues with its HVAC system and airbags. They are both safety hazards as the HVAC problems usually create a fire behind the dashboard while the airbags hardly ever deploy in the event of an accident.
The 2007 model tried to make up for the problems the first model presented. However, only the HVAC issue was addressed. The vehicle still suffered from engine and airbag problems.
In addition, the 2007 Ridgeline consumed too much oil and had a cosmetic problem. It had a severe problem with rust which compromises its structural integrity when left for too long. Repainting the vehicle costs about $1,500 or more, making it highly undesirable for drivers who are being frugal.
Though the 2008 model came with some improvements compared to the first two models, it was still no better. It combined the problems of the 2006 and 2007 model years and presented them in their less severe form. It was simply an inconvenience, though it marked progress as the complaints leveled against it were much less than that of preceding years.
Second-generation Ridgeline (2017 and 2019 model years)
The 2017 model started the second generation of Ridgelines Honda produced. Unfortunately for the line, it followed in the footsteps of the 2006 model to become ranked the worst in its era.
Drivers laid a lot of complaints, most of them bothering the vehicle's electrical system. What was more frustrating was that mechanics had a hard time pinpointing the exact cause of most of its warning lights so they could fix it.
The fuel injectors were another problem on this model as they frequently failed without warning. Drivers have had to fix it with nothing less than $2,000, so they could keep using the vehicle.
The 2019 model is relatively new but already gives a wrong impression. The national highway traffic safety administration (NHTSA) has received many complaints about the braking system from angry drivers.
The brake pedals were unreliable as they often depressed to the floor when engaged. Also, drivers have noticed fuel odor in the car, indicating a problem with its fuel line or engine. With these two serious problems that ultimately become a safety hazard, the 2019 Ridgeline is one model you should stay away from so you do not spend unnecessarily on repairs.
Best Honda Ridgeline years
Honda Ridgeline has a strong reputation thanks to its models that met expectations. Here are the best Honda Ridgeline years you should consider.
2009 Honda Ridgeline
2010 Honda Ridgeline
2011 Honda Ridgeline
2012 Honda Ridgeline
2013 Honda Ridgeline
2014 Honda Ridgeline
2018 Honda Ridgeline
2020 Honda Ridgeline
These models are reliable, safe, and return good value for their price. More recent versions come with the latest innovations to improve the driving experience.
If you are looking for a Honda Ridgeline in the used market, consider getting one of the more recent models, except those from 2019 to the present. These contemporary models are still being observed to see if they would stand the test of time like the other reliable models.
Is the Honda Ridgeline worth buying?
The Honda Ridgeline is a great deal and is worth your money if you get any more reliable models. On average, the vehicle lasts about 200,000 miles without needing severe repairs or replacements. With the proper care and maintenance, you can make it last longer.
You may hit a brick if you want to buy the Honda Ridgeline as an investment. The vehicle does not have a good resale value, despite its above-fair reliability. Some of its competitors fare better than others and are in more demand in the mainstream market.
What are the best years for Honda Ridgelines?
The best years for the Honda Ridgelines are 2009-2014, 2018, and 2020. The models of these years have better reliability ratings than the others and deliver better performances that reflect the true vision behind the Ridgeline.
What goes wrong with Honda Ridgelines?
The Ridgeline commonly suffers from problems with its electrical, engine, and braking systems. It also has a paint problem that can leave the vehicle structurally unfit if left to fester since it does not affect drivability.
How long should a Honda Ridgeline last?
On average, the Ridgeline is expected to last for 200,000 miles. With the proper care and maintenance, it would last longer and still deliver a superb performance.
Is the Honda Ridgeline reliable?
The Honda Ridgeline is generally considered to be a reliable truck. The suitable model would take you past 200,000 miles without many complaints and breakdowns.