How to get over the fear of driving — best tips
Overcome driving anxiety and regain confidence on the road.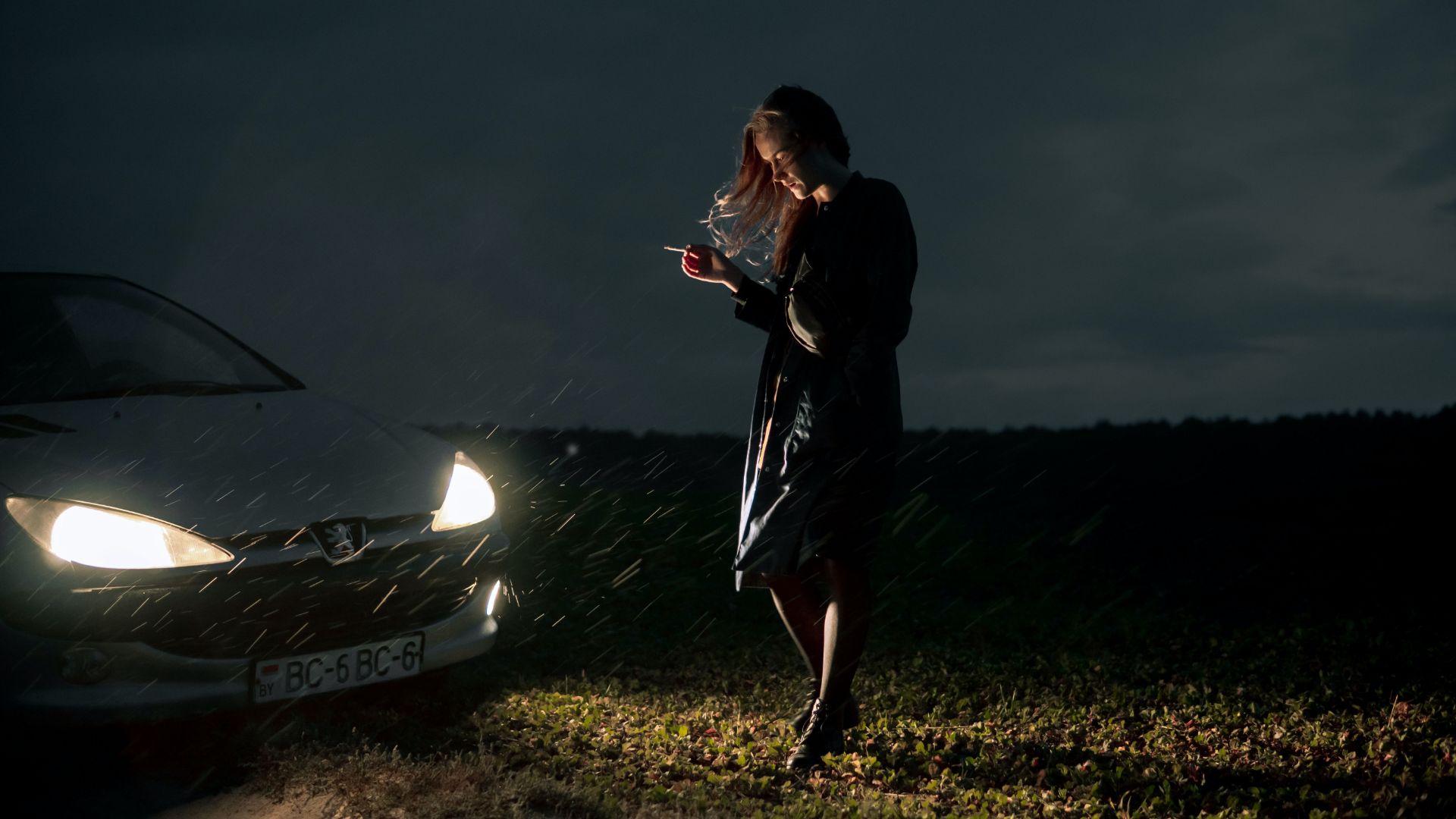 With all the advancements in technology the automobile world has encountered, people still refuse to drive out of fear. For some, the many news articles about accidents cause it; for some, the fear is born out of the accident they have been directly or indirectly involved in, or it's just their first time. A small percentage of these people afraid of driving don't trust themselves with automobiles.
The standard way to overcome this fear is to get a personal driving instructor and practice relaxation techniques. Positive affirmations and exposure therapy also go a long way to help lift the fear of driving.
Whatever your problem, this article addresses why you could be scared of driving a vehicle and why you shouldn't. We also give methods by which you can get over the fear of driving and begin a new life of adventure.
What is driving phobia?
Driving phobia, also called "Fear of Driving, " gives you anxiety or fear when you ride a vehicle such as a car, bus or plane. It is medically called "Amaxophobia" and can get mentally dangerous as it has been known to interfere with socializing, travel and work.
The fear of driving is not peculiar to prospective drivers alone but also to passengers. Passengers suffering from it often show visible signs of unease while in any vehicle.
Many people keep this fear of driving to themselves or refuse to recognize that they have it. Many American adults and teens, especially teens, deal with a phobia disorder at some point in their lives, with amaxophobia being one of the top ten recurring ones.
Amaxophobia is displayed in five specific ways:
The person is fine driving but cannot handle having someone else take the wheel.
The person cannot be a passenger in any situation, regardless of who the driver is.
The person can only ride in a vehicle driven by a person they trust, like a parent or spouse.
The person cannot look at or think of getting into a car without feeling panic.
The person is okay with taking public transportation as long as it takes the same route daily.
Why do people have a fear of driving?
The reasons many people give for their driving phobia hinge on the fear of getting killed or fatally injured in an accident. The statistics that exist on plane crashes and car accidents either serve as fuel for their anxiety or amplify them.
What causes the fear of driving?
Here are the common causes of amaxophobia:
Past traumatic experience
People with a past traumatic experience involving automobiles are at high risk of amaxophobia. A link exists between post-traumatic stress disorder (PTSD) and amaxophobia.
Having a deceased loved one whose cause of death is somewhat linked to automobiles or who has had a severe accident in a vehicle is enough to set amaxophobia in some individuals.
For others, it is when the accident or harm happens to them that they catch the condition. Even more, getting stuck on a stationary vehicle or subway train is enough to get someone to develop amaxophobia.
Family history
Having a close relative or parent who suffers from a phobic or anxiety disorder increases your chances of being amaxophobic. It all boils down to genetics, as a gene mutation from a relative or parent can make you more anxious than others.
Associating with someone who has amaxophobia
Hearing a person talk about and justify their fear of driving with statistics to back up their claims can induce the same phobia in you.
Most people with amaxophobia but do not recognize it treat it as a normal living condition and always have justification for it up their sleeve. Associating with such people and observing their way of life may give you a reason to believe that their fear of driving is doing well for them in terms of safety.
Symptoms of driving phobia
The symptoms of driving phobia largely depend on the individual's mental state and the condition's stage. These symptoms vary but are not limited to:
Lightheadedness and dizziness
Nausea
Heart palpitations
Shortness of breath
Shaking or trembling
Chills
Excessive sweating
Indigestion or upset stomach
If these symptoms last beyond six months, whenever you are about to take a ride or are in one, it becomes a severe condition that needs medical attention.
What will happen if I don't treat my driving phobia?
Severe fear of driving can affect your life negatively. Aside from the social and physical discomfort they generally bring, they can cause extreme medical conditions.
For instance, the panic attacks most victims of amaxophobia experience sometimes cause non-cardiac chest pain, a racing heart rate and other symptoms that resemble a heart attack. It also affects them mentally and can lead to a panic disorder that places the individual on anti-anxiety medications for life.
How can I get over my fear of driving?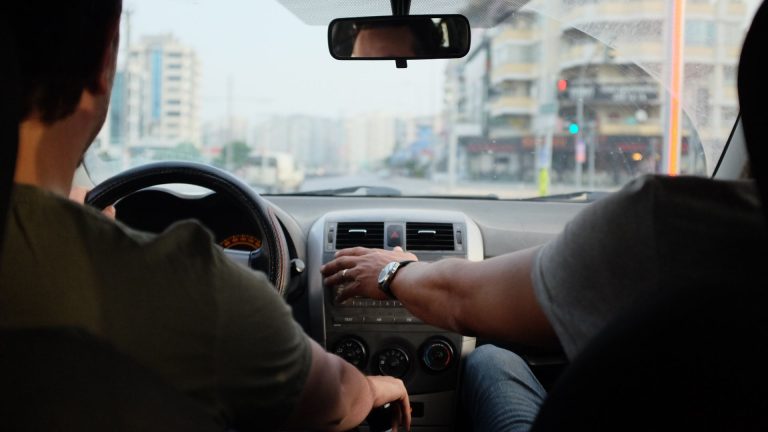 Depending on the severity of your fear of driving, here are five ways to get rid of amaxophobia before it becomes a serious issue. Most importantly, it's crucial to stick with a safe speed to drive a car to prevent your fear from affecting your drive on the open road.
Get a driving instructor
One of the primary reasons people develop driving phobias is because they lack the necessary driving skills.
Having an expert beside you, other than a family member or friend, can sometimes help dislodge the fear of driving from you. Such personnel are trained to teach and guide you as you move, pointing out possible threats and ways to avoid them. Also, as part of their professional etiquette, some of their teaching practices aim at promoting calmness behind the wheel.
Make it a duty to attend all lessons to gain the much-required confidence needed for driving.
Do the exposure therapy
Exposure therapy focuses on presenting your fears so you can face them head-on.
Facing fears should be a step-by-step process to facilitate good and consistent results. For instance, you could start by sitting in the driver's seat and doing nothing until you get comfortable. Afterwards, you can include activating the vehicle and warming it up, so you get used to the start and sound of the engine.
As illustrated above, breaking down the tasks into small bits and exposing yourself to them can go a long way in driving your fear of rides away.
Practice positive affirmation
While doing exposure therapy, you may sometimes get discouraged. That is why it is commonly used with positive affirmations.
Making positive statements about yourself will make you feel better and more competent.
You may try the other solutions available, but their results take time to show and stand. Therefore, pairing them or beginning your journey from your fear of driving with positive affirmations sets you on the path to recovery faster than others who do not dwell on positive affirmations.
Try some relaxation techniques.
The drivers and the passengers need to be relaxed while on a ride. Panic and anxiety are known to influence certain sudden incidents. One way to overcome this issue is to follow Smith System 5 Keys techniques for safe driving.
If you wish to overcome your fear of driving, you must learn to be relaxed behind the wheel. Whenever you feel anxious, take deep breaths. If music helps with your anxiety, listen to it and snap out of any full-blown or semi-panic state you are about to have when entering a vehicle.
Meditation has been proven to be quite effective at dealing with anxiety attacks to an extent. It is simple to perform and not only calms you but also takes your mind off the issue on the ground somewhat.
Name your fear
Telling yourself the brutal truth sometimes helps to dispel the negative emotions you may have surrounded the situation with.
For instance, stating how you feel when you enter a vehicle and why is one step in this procedure. The next step would be to assess how silly the fear is, considering that many people drive comfortably.
Getting a friend to perform the reassuring part is better as they will point out obvious things you may not have been willing to admit to yourself before now.
In the case where you are uncomfortable with sharing your fears with someone, you can evaluate your fear by yourself either by writing it down or making a voice recording of it. Complete honesty is needed for this particular procedure to work.
How do I get over the fear of driving alone?
Some drivers cannot drive a vehicle without an instructor or an older person or alone. This still qualifies as a fear of driving but is easily fixed.
The first step to overcoming this fear is to avoid driving at night. Listening to music and the radio can keep your mind off the fact that you are alone.
Furthermore, driving along highways is an excellent way to boost your confidence in your driving abilities. These simple tips will increase your self-confidence and enable you to move without needing someone to be around while you drive.
Our take
The fear of driving is an easily underestimated issue, as many people who have it refuse to acknowledge that they do. When severe, this fear paves the way for more complex medical problems, such as a heart attack, to take form in the sufferer's body. Therefore, you must arrest it in its early stages before it significantly affects your mental and physical health.
You can overcome the fear of driving by having someone with you for the first few months of training and sticking to driving only during the daytime. Listening to your favorite music while driving on a highway is an advanced way to face your fear. Finally, while reading the accident statistics, remember the wonders and wins that automobiles have been used to actualize over the years.
Why do I fear driving so much?
Your fear of driving could result from trauma from the past involving yourself or your loved ones in an automobile accident. It could also be because of the news you've been listening to and the people around you. It could also be because it is your first time driving.
Is it normal to have a fear of driving?
The fear of driving is a common issue. Most people experience it on a mild day during their first days as a driver. It only gets abnormal when it lasts for close to six months.
Can driving anxiety be overcome?
Overcoming driving anxiety is possible, but you will need help to succeed. You can either get a mutual friend to help you stick to the resolutions you need to take to let go of the problem or seek professional help.
How can the fear of driving ruin my life?
The fear of driving can affect your social and mental health. It can also induce other diseases, which can grow to be fatal according to the level of fear. In total, you could lose your job, friends, and a good deal of money.