How long do brake pads last – signs to replace
Expose the surprising realities regarding brake pad lifespan.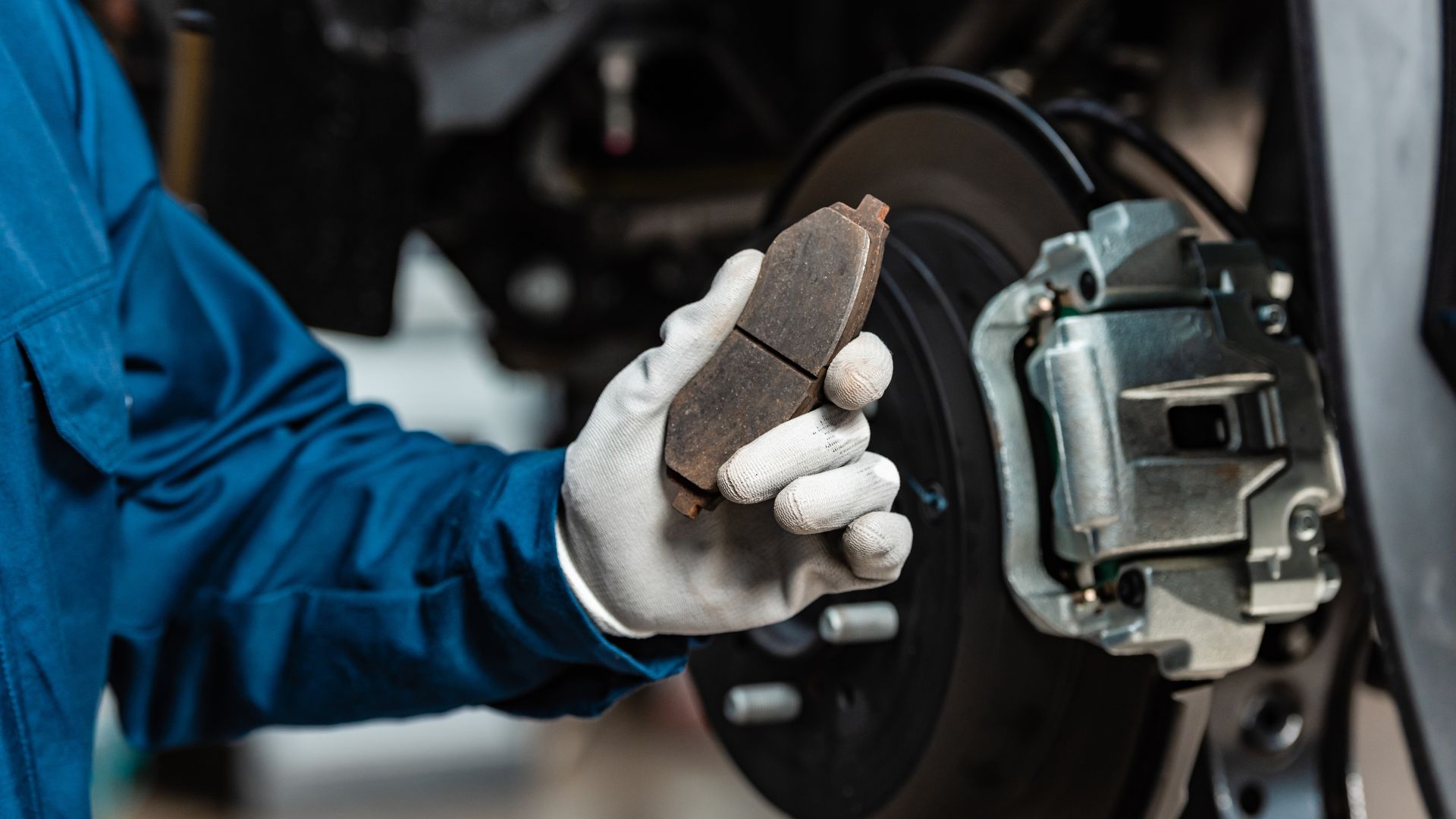 The braking system is crucial for your driving safety, and keeping all of its components up to date significantly affects your braking distance. Brake pads and discs are two key elements of the system, so it's no wonder that the big question is – how long do brake pads last?
Brake pads last around 40,000 miles on average, with their life span ranging from 20,000 miles to 70,000 miles. In this guide, we'll discuss the longevity of brake pads and how you can spot that it's time for their replacement. We'll also talk about the factors that affect your brake pads to make noises, as it also depends on the driving style and a few other things.
Importance of keeping brake pads up to date
Brake pads sever an important purpose as the key component of your car's braking system. Having functional brake pads can help preserve other components of the braking system as well, including the rotors, calipers, and discs.
When you press the brake pedal, brake pads put pressure on the rotor and the friction interacts with your disc to make the wheel stops rotating. All the components of your braking system are connected, so if you hear any noises coming from the brake pads, you endanger the other parts without changing the pads.
So, it's much more expensive to wait and leave the worn-off brake pads on, than to just timely replace them before it's too late. You should get your brake pads inspected every 5,000 to 10,000 miles to make sure that they still have some braking power left in them.
Signs of worn-off brake pads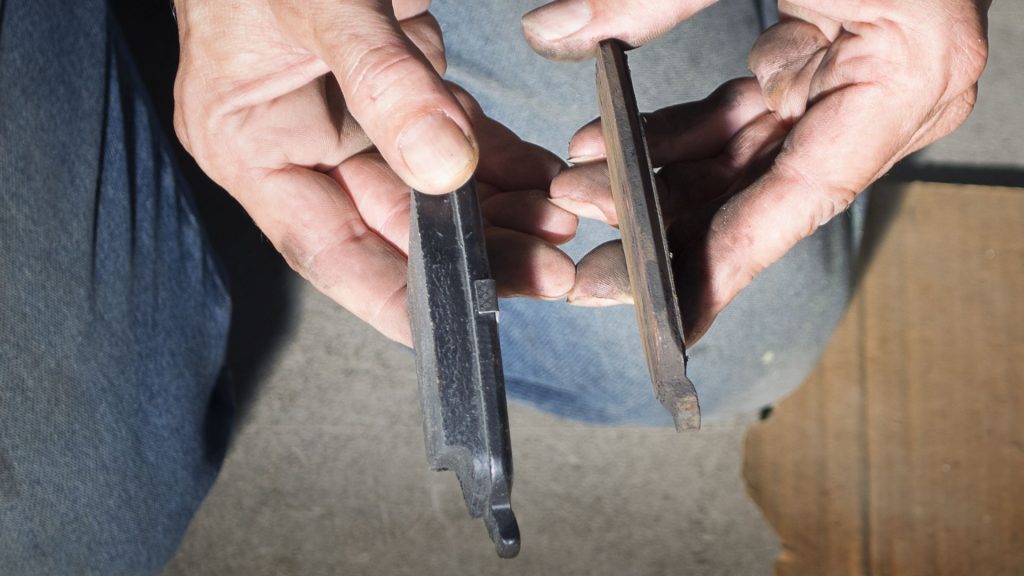 While it's not exactly pleasing to find out your brake pads need changing, it's a good thing that you can check them yourself. Well, it's not exactly like checking tire pressure, since all the signs only occur as your brake pads get worn off.
Still, you can at least know that these signs probably mean your brake pads are near the end of their life cycle:
Screeching noises
Grinding noise before stopping
Sound of metal-on-metal friction
Steering wheel movements
If any of these symptoms occur, it could be a sign that something's off with your brake pads. Without working brake pads, there's no cushion between the brake components, and the powerful friction and heat can damage the rotor and produce those screeching signs.
Even if you don't hear them while pressing the brake pedal, make sure to pay special attention for a second or so before you stop completely. If you hear heavy grinding noises before stopping, it's also a sign of worn-off brake pads.
What happens if your brake pads get worn off?
If your brake pads get worn off, the metal of the pads interacts with rotors and damages them, causing vibrations while braking or even your car pulling to the side. If the damage on the rotors gets heavy, they might crack, causing further investments needed to make the entire braking system function properly again.
Since one thing leads to another, driving with worn-off brake pads damages the rest of the braking system, and it even leads to faster tire wear. Stepping onto the brake pedal too hard would be necessary if you want to stop with worn-off pads, so it just causes a whole lot of repairs concerning the braking system and tires.
What types of brake pads last longest?
Not all types of brake pads last the same, and ceramic brake pads last much longer than standard ones. They withstand heat more adequately, as well as the friction caused by hard stopping. Still, these brake pads cost more and are often installed on cars capable of delivering high performance.
In combination with ventilated discs that run cooler, ceramic brake pads can last up to 100,000 miles. It's all a matter of your budget and vehicle type when it comes to picking a brake pad type.
How often should you replace brake pads?
You should replace brake pads every 20,000 miles if you want to prevent getting into the phase where they wear off and damage other components of the braking system. Still, that's on average and some types of brake pads can last up to 70,000 miles or even more.
If you want to keep your braking system free of any noises and keep the braking power optimized, then 20,000 miles is a good time for a replacement.
How fast do brake pads wear out?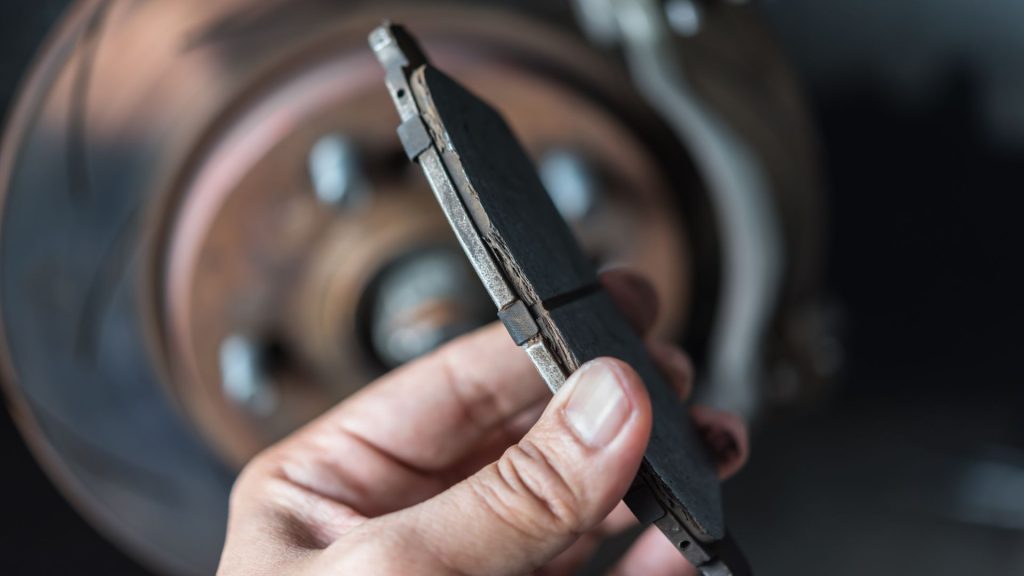 Brake pads wear out in around 30,000 to 40,000 miles while driving on city roads, or in about 70,000 miles while driving on highways. So, it also greatly depends on your driving style, how hard you step on the brake pedal, and the driving conditions.
Still, numerous factors affect the wear of brake pads. Sometimes, worn brake calipers could push your brake pads against the rotor longer than necessary. Also, your front tires suffer more damage in sudden braking than the rear brake pads.
How many miles do car brake pads last?
Brake pads last anywhere from 30,000 miles to 70,000 miles depending on your driving style, road conditions, and other factors we already mentioned. While ceramic brake pads might last more, you should still inspect the brake pads frequently and change them on time.
If you want to change the brake pads for precaution and to prevent wear of other braking components, you can limit yourself on 50,000 miles.
How do I know when my brakes need replacing?
You can know that your brakes need replacing when you hear a screeching or creaking noise when braking and your stopping distance gets longer. Also, you can take a look at your disc and calipers if you have alloy wheels. If there's a rust residue on them, chances are that your braking system should be replaced.
If your steering wheel shakes or your brake pedal vibrates, you'll know that the time for replacement has come. Overall, replacing brake pads is a great start to maintaining your braking system, and making it last a few miles longer.
Factors causing your brake pads to wear off
Your brake pads wear off due to the heat and friction that generates as you press on the brake pedal. However, if you tend to brake more aggressively than usual, it could cause your brake pads to wear off more quickly.
It also has to do with the type of transmission that your car has. Drivers of vehicles with manual transmission could rely on engine braking in some situations and therefore preserve the brake pads for a while longer. It's a technique of shifting gears to lower as you slow down, but automatic transmission vehicles can't do the same without damage done to the transmission.
Our take
The matter of how long brake pads last has troubled drivers for years, and this guide will at least give you some idea of how much yours could last. It has to do with several factors like transmission type, driving style, and brake pad material, but it all comes down to the range between 30,000 miles and 70,000 miles eventually.
Our team hopefully provided some answers on the topic, so you can plan the brake pad replacement on time to keep your braking system healthy.