Bushing definition and meaning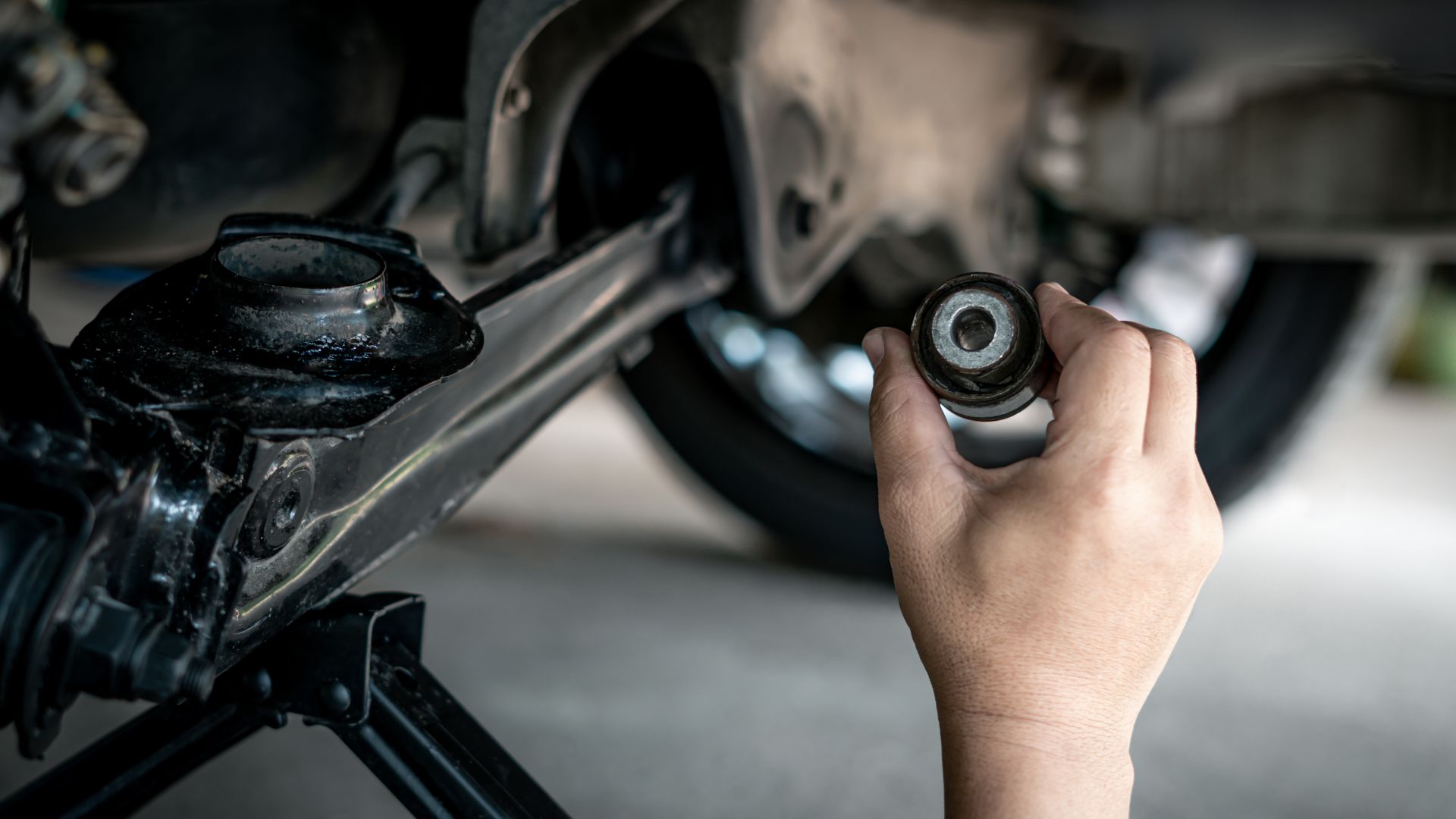 Bushing is a term used to describe a type of connection between two parts of a car. It is typically a cylindrical piece of metal or plastic that fits over a shaft or rod, and is used to connect two moving parts. It is typically made from bronze or another metal and can be found in a variety of industries including automotive, manufacturing, and more. A bushing works by providing a smooth surface for the shaft to rotate on, which decreases friction and wear. Additionally, it can also help to absorb shock and vibration, further protecting the shaft.
In many cases, a bushing will be pressed into place in order to provide a tight fit. This ensures that there is minimal movement between the bushing and the shaft, further reducing wear. Additionally, it may be necessary to lubricate the bushing periodically in order to keep it working properly.
While bushing is designed to extend the life of a shaft, it will eventually need to be replaced. Depending on the application, this may need to be done frequently or only after years of use. When replacing a bushing, it is important to ensure that the new one is properly sized and installed in order to avoid any issues.
While bushing may not be an essential part of a car's design, it serves an important purpose in reducing friction and vibration. Without bushing, the constant movement of parts would cause wear and tear on the car, and eventually lead to its breakdown.