Cadillac ATS years to avoid — most common problems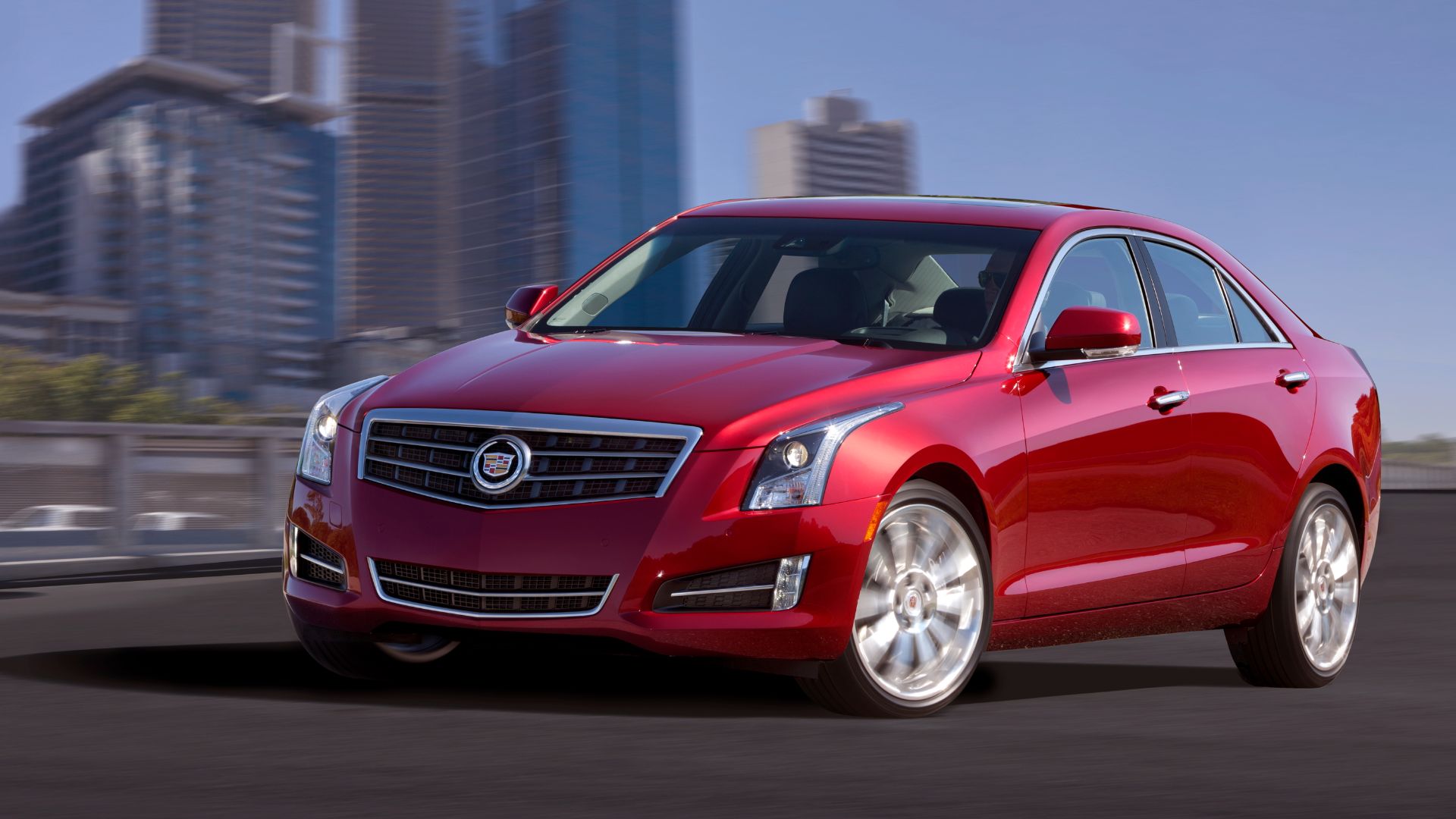 Cadillac makes some of the best premium sedans on the US market and they raised the bar even more with recent models like the CT5 and the CT5-V Blackwing edition. However, their compact models shouldn't be left out of the equation either, and the best confirmation for that is the ATS.
The famous US brand unveiled the ATS back in 2013 as a compact sedan and a two-door coupe with a beautiful exterior design and a plethora of impressive engine options. Still, buying a used one isn't the same as getting a new car, so many drivers wondered if there are some Cadillac ATS years to avoid. Well, our team wanted to settle this matter once and for all through this guide.
Most common Cadillac ATS problems
The ATS was a premium compact-segment car made by Cadillac from 2013 to 2019, and it sadly wasn't renewed for the second generation. This made automotive enthusiasts think that reliability issues made Cadillac discontinue the model, but things are quite different in reality.
It's enough to take a look at the reports from the National Highway Traffic Safety Administration (NHTSA) and you'll see that the car only had seven recalls during seven production years. Still, some problems are worse than others, so it's worth taking a look at the most common issues.
The first thing you should know is that the ATS came with a wide selection of engines, and the 2.0-liter turbocharged one seemed like a decent option. It offered 272 horsepower and decent gas mileage, but there were several problems that made it unreliable. Also, there were some electrical issues caused by battery problems, as well as problems with the automatic transmission.
Finally, we have to point out the lack of power steering in some situations which made it difficult for the drivers to control their vehicles. Overall, Cadillac mostly dealt with all of these through numerous recalls, but let's take a closer look at each problem so you can know what to expect.
Problems with the 2.0-liter turbocharged engine
Making turbocharged four-cylinder engines isn't the best thing that US car manufacturers can do because of all the V6 and V8 engines that went in history as some of the most reliable. Sadly, that isn't the case with the four-cylinder ones, and besides the Ford 2.0 EcoBoost problems, the 2.0-liter turbocharged engine from the ATS also had a fair share of issues.
This engine in specific caused headaches for drivers due to frequent misfires, rough idles, and coolant leaks. Also, the engine had a problem with damaged pistons due to misfires and that led to expensive engine repairs even before the car passed more than 100,000 miles. Dealerships got an order from Cadillac to replace the spark plugs and to deal with software upgrades to make the engine more durable.
So, if you don't want to deal with these issues, you can pick a 2.5-liter petrol engine instead, or the 3.6-liter V6 that offered impressive performance and decent gas mileage.
Electrical system faults
Drivers of the early model years ATS reported numerous electrical issues caused by a faulty factory-installed battery. Because of this, drivers often experienced dim interior lights, slow powered window function, and numerous dashboard warnings popped up.
Some owners also reported seeing the battery saver active message on the dash, which only raised suspicion. After all, this happened on brand-new ATS models which is not something you'd expect from a new car, to say the least. Luckily, Getting a new battery was the only solution, and this problem mostly affected 2013 and 2014 ATS models with replacement batteries going for around $120 to $150.
Problems with automatic transmission
The automatic gearbox used in the ATS wasn't the best option out there and numerous reports on rough shifting confirm it. Drivers have also complained about the issue of shuddering within the specific rev range, often just below 2,000 RPM.
On top of that, there's a rollaway risk due to a faulty transmission shift cable. Because of this, the vehicle could roll away even if drivers left their ATS cars in park mode. So, Cadillac had to issue an official recall in 2014 to replace the faulty cables and secure their seating within the transmission brackets. While this solved the matter of rolling away, there are still some shuddering problems you may be left with.
We can only recommend you go for a six-speed manual if you are going with an early generation ATS instead of a faulty six-speed automatic and eight-speed automatic.
The loss of power steering
Another crucial issue to have in mind when buying a used ATS is that some models faced a sudden lack of power steering. Some drivers reported seeing the message "steering assist reduced, drive with care" showing up on their dash, which can be a cause for concern, especially at low speeds.
Sure, old cars didn't even have power steering and drivers could still use their cars, but there's no need to go through this struggle on such a modern premium ride like the Cadillac ATS.
Which Cadillac ATS years to avoid?
If you are interested in buying this model, you need to know everything about the known faults of the ATS, and we hopefully served you with all the essential information by now. However, some specific model years of the ATS should be avoided due to a large number of complaints and reports. Let's take a look at the most problematic ATS model years that are simply not worth the trouble.
First-generation Cadillac ATS (2013-2016 model years)
When discussing the worst model years for the Cadillac ATS, we can say that the 2013 and 2015 models earned the most critics based on NHTSA reports. However, you also have to consider the number of complaints since later years received fairly fewer complaints in total.
Regardless of the severity of the problems, it's still wise to simply skip the first few production years. Cadillac isn't the only car brand that tests certain technologies in the initial model year, only to issue several recalls and fix the problem in the following model years.
So, we recommend you skip the model years 2013 to 2016 due to a large number of transmission shuddering reports, electrical issues, and electronic climate control problems. There's also the trouble with a 2.0-liter turbocharged engine, and while it seems like a great option on paper, it's best to avoid it.
We can recommend you the 3.6-liter V6 which proved to be quite sturdy and it still offers plenty of power even without the turbocharger.
Best Cadillac ATS years
Not everything seems so dark with the Cadillac ATS, especially when it comes to model years that came after the 2016 model. We get that you may get scared of all the issues we listed, but having in mind that those were all the reported problems of the model, things aren't looking so bad.
However, dealing with recalled early ATS models can be bothersome, so we suggest you take a look at the best model years below:
2017 Cadillac ATS
2018 Cadillac ATS
2019 Cadillac ATS
These models are much more reliable and they received hardly any complaints from drivers. If we look at the NHTSA reports, the last recall of the model affected the 2016 ATS, so all the years after the 2016 model are more than just safe.
It seems that Cadillac got everything right with these since drivers reported owning those models for three or more years without any particular issues. It's therefore sad that the model was discontinued after, but at least you can now enjoy driving a decent used ATS with low mileage and no particular problems.
Is Cadillac ATS worth buying?
To give you a quick answer – yes, Cadillac ATS is worth buying especially in the two-door variant with a V6 engine and manual transmission that delivers the sporty driving feel. The other models are also pretty solid, except the 2013 to 2016 models.
While things didn't look so bright for these, timely recalls along with impeccable later-generation years made the ATS one of the most reliable cars in the class. We hope that you'll be able to pick up a reliable model by using the information from this guide, and we warmly recommend the 2017 and later ATS models due to their impeccable reliability record.
What is the best used Cadillac to buy?
The best used Cadillac to buy is a Cadillac CT5, while 2017, 2018, and 2019 Cadillac ATS don't fall behind by much.
Which Cadillac model is most reliable?
The most reliable Cadillac ATS model is the 2017 model.
What's better Cadillac CTS or ATS?
The Cadillac CTS is a mid-size luxury sedan while the ATS comes below it in Cadillac's classification.