Coolant in oil — causes and fixes
Explore the effects of coolant in oil and its impact on vehicle performance.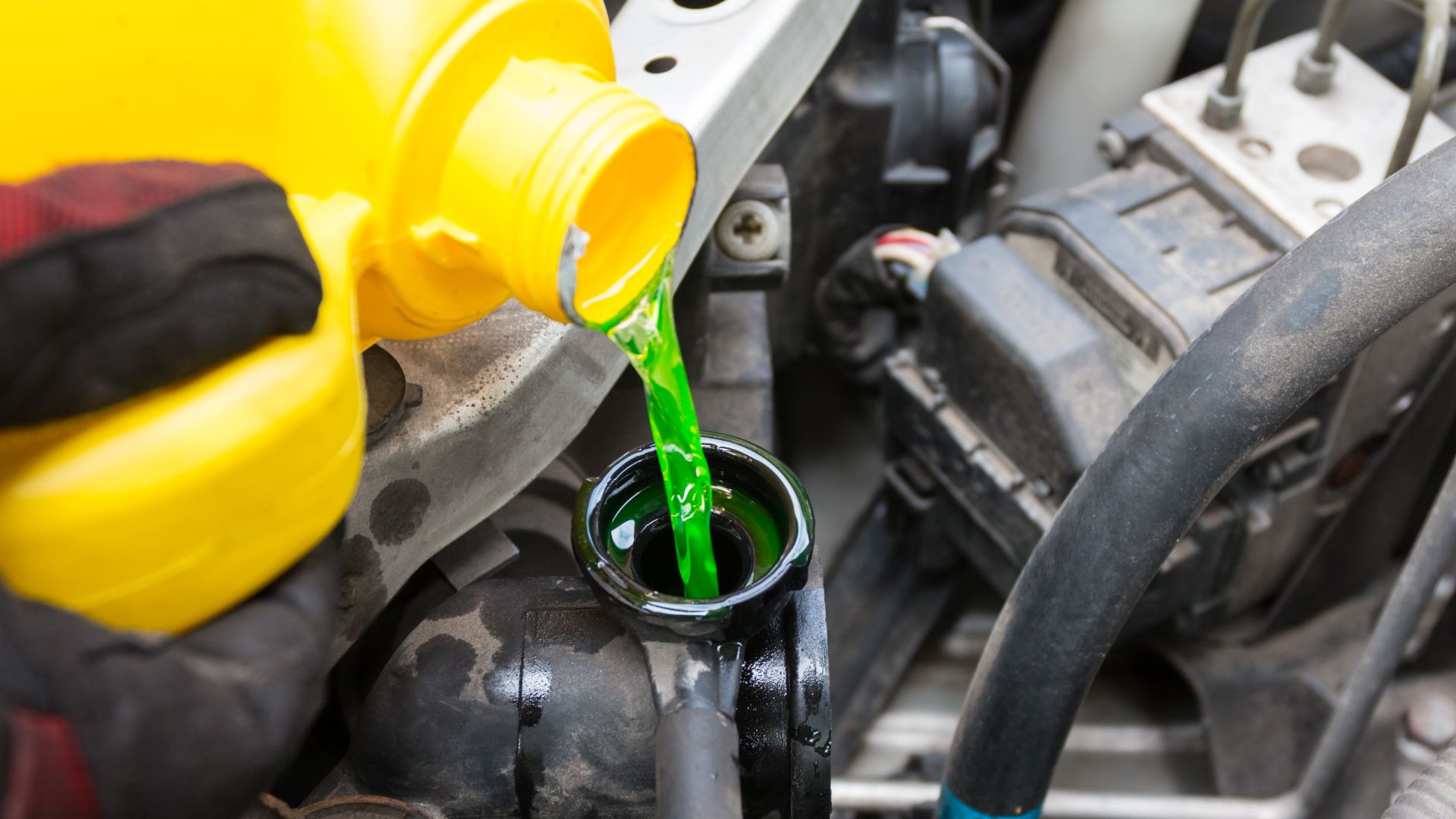 What do you do if your oil sump is something else other than oil? In the beginning, the oil sump contains only oil and over time, a buildup of dirt can occur above it (in the oil filter) when it passes through the sump without proper maintenance.
You should not see so many things in your oil sump besides oil. However, there are instances where you find coolant in the oil sump. So what do you do when you see coolant in the oil?
The first thing you would have to do is to clean the reservoir before flushing the radiator and changing the oil. It would help if your auto mechanic checks it; it could indicate a bigger problem. This article explains how and why coolant can get into the oil and what to do about it.
What does coolant do to oil?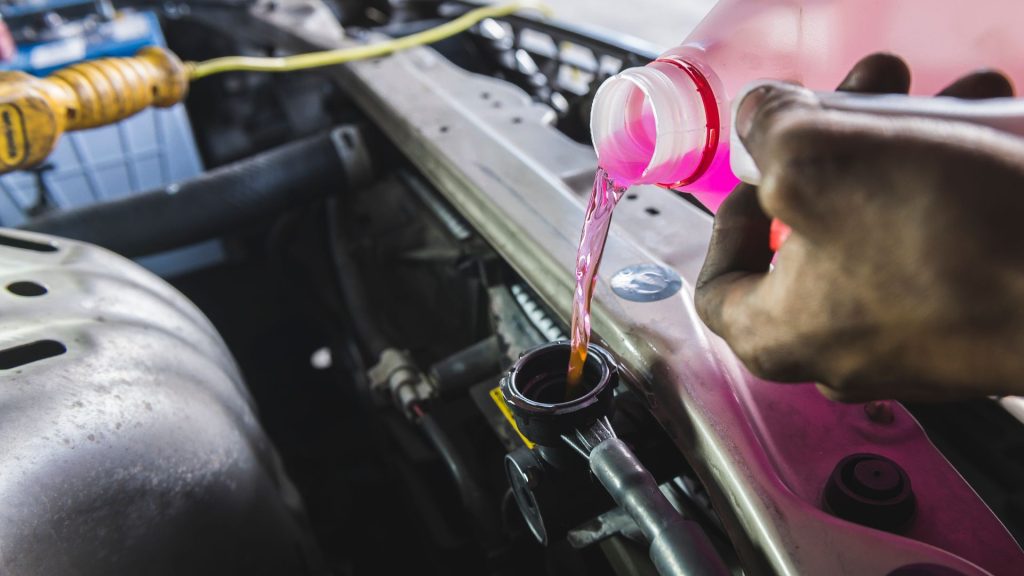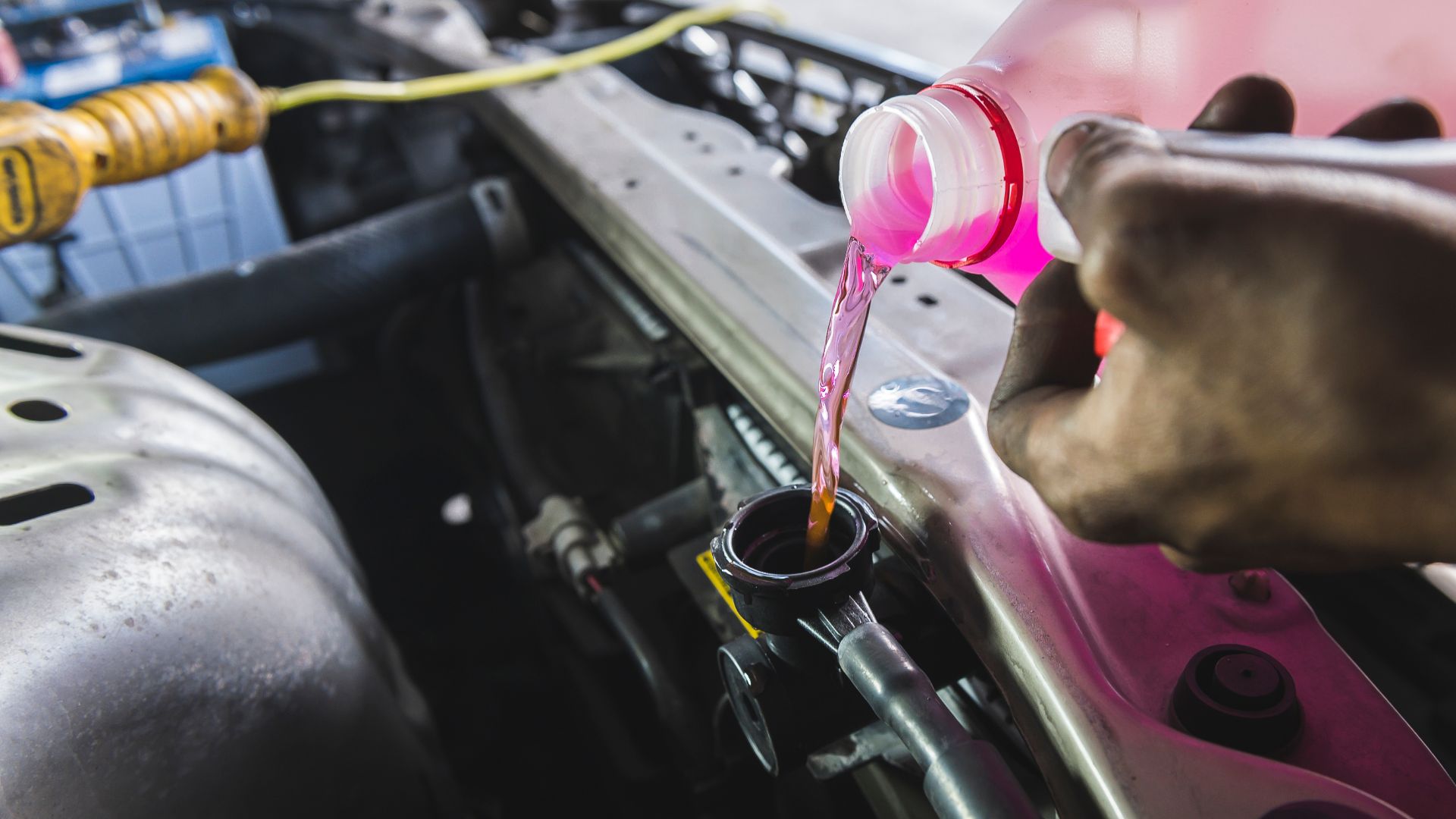 Coolants are less viscous, non-toxic, chemically inert, and highly thermal liquids (or gas) used to maintain an engine's heat balance. It protects the engine from freezing (antifreeze) and aids against corrosion.
Conversely, oil is a viscous lubricant that keeps the engine cool while reducing friction. An engine without oil would degrade fast.
The composition of coolant and oil are entirely different in terms of function. So, what happens when the coolant gets into the oil?
When coolant enters oil, it can lead to engine failure. Since metal is an essential engine component, it requires oil to keep its parts going without generating too much heat. Coolant mixing with the oil will reduce oil quality and gradually take over if not checked on time.
The engine cannot work with a non-lubricating liquid that increases instead of decreasing the heat from the engine. Coolant mixed in oil causes this effect which can eventually cause engine failure.
How do you know your oil has coolant in it?
There are five main ways you can use to detect if your oil has coolant in it. They are:
Creamy coffee oil color
Oil is originally an amber or deep yellow color, and any other color for oil indicates a problem. If you notice that your oil has a creamy coffee color, you have a coolant-oil mixture in your oil sump that needs immediate addressing.
Upon getting to engine oil, the coolant dilutes the oil such that a creamy coffee color forms as a testament to the oil losing its lubricating powers due to the contamination. When checking your oil, please pay attention to its color and texture.
Low coolant levels
If, while driving, your dashboard notifies you of low levels of coolant in your vehicle, three things could be happening. The coolant may leak on the head gasket or because of a cracked cylinder head, or it could flow into the oil sump.
Before concluding that the coolant is finding its way into the crankcase, you must conduct a leak inspection. A leak inspection will confirm the symptoms of low coolant and help find the leak source.
Sweet smelling dipstick
The dipstick is a metal rod used to measure the amount of oil in an engine. However, it is not only the quantity of the oil you can use the dipstick for but also the quality.
In normal circumstances, oil never smells sweet. Observing a sweet smell from your oil (on a dipstick) is a clear clue pointing to the presence of coolant in your oil.
White sweet scenting smoke
Another way to identify if coolant is mixing with your oil is by observing smoke from the exhaust. If your exhaust emits a white and sweet scenting smoke, it is a clear sign that coolant is leaking, and there is a probability that it is leaking into the oil sump.
Thick dark coolant color
A car's coolant is bright green or pink in color. You have a coolant-oil mixing if you notice a thick dark fluid instead of the usual vibrant coolant color. To further confirm, the oil in the oil sump would be somewhat similar to the liquid in the contaminated coolant vessel – discolored and thick.
What can cause coolant to enter the oil sump?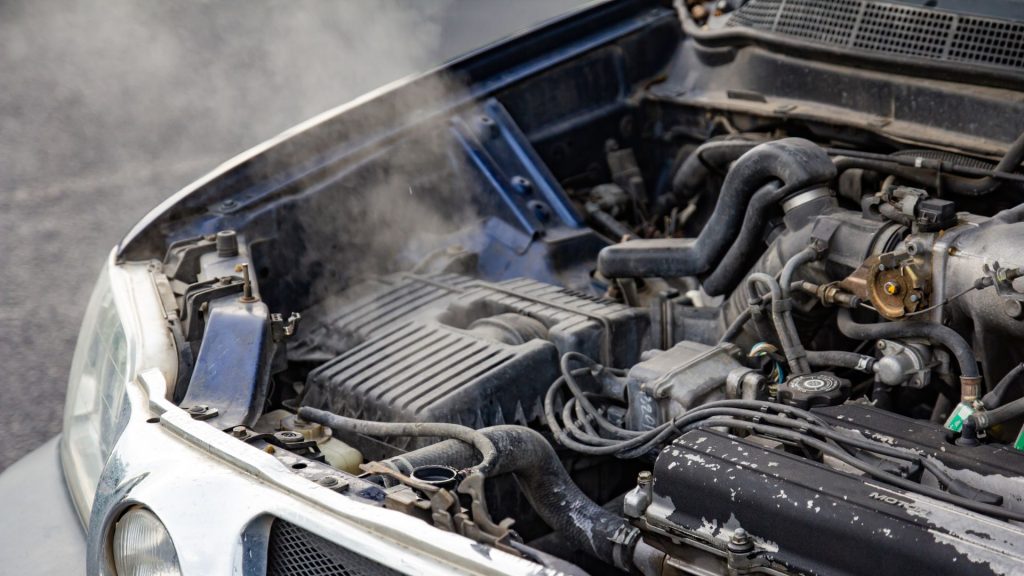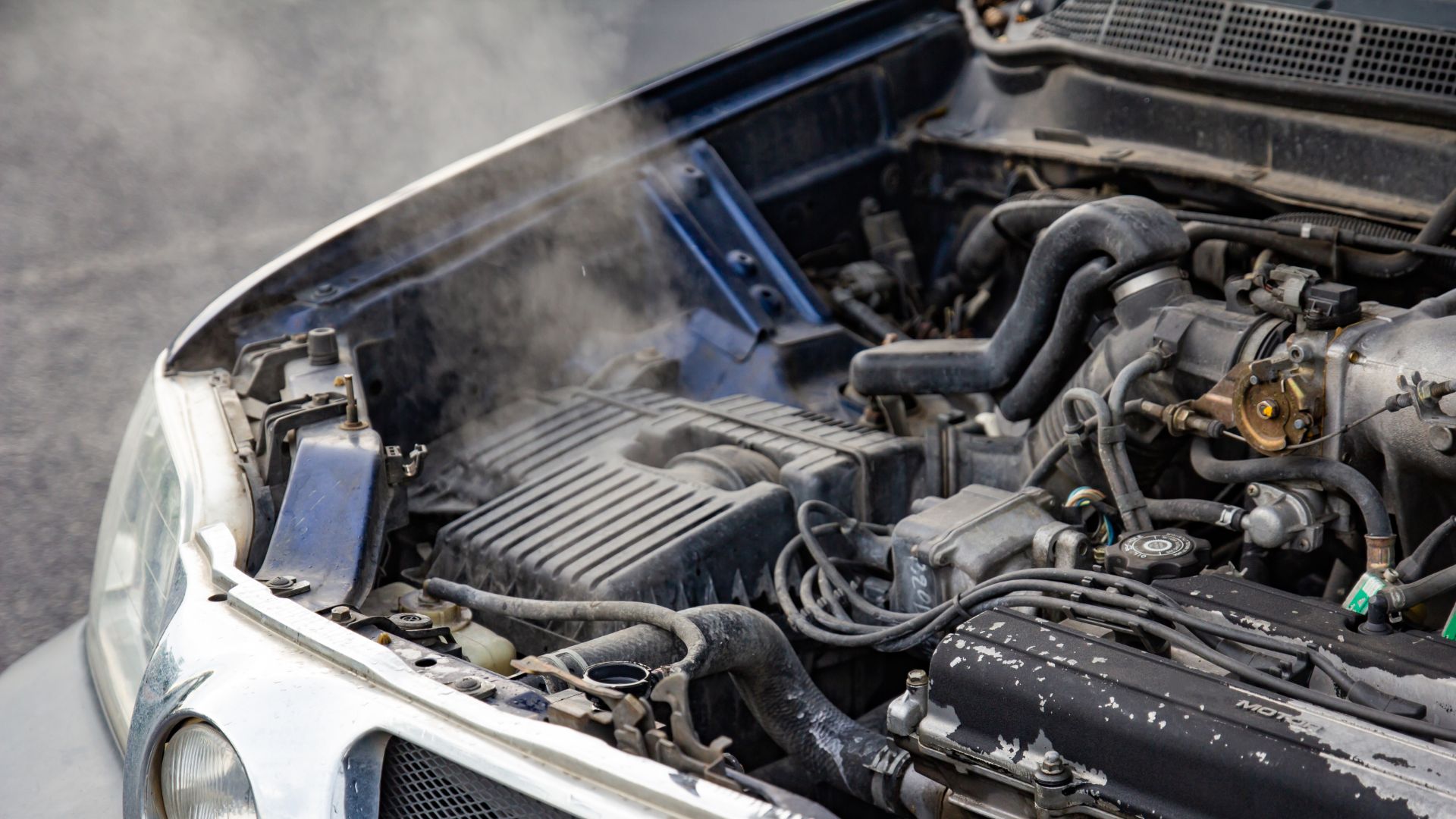 Different scenarios can cause coolant to leak into the oil sump. The most common causes are:
Overheating
Overheating can occur for many reasons. One of its famous side effects includes causing the coolant to mix with engine oil.
Overheating creates room for a myriad of problems. Overheating by damaging the head gasket disturbs the routes for oil and coolant, making them mix in the process. Ultimately, the coolant finds its way into the oil sump through the wrong road.
Oil cooler fails
The oil cooler accommodates engine oil and coolant in different compartments. Cracks in the oil cooler can cause a mixing of the fluids in the two chambers. It is a rare problem, so you should not have it at the top of your list in the event of an oil and coolant mixture.
Transmission cooler fails
The transmission cooler stays adjacent to the radiator and works like a heat exchanger. At very high temperatures, the transmission cooler can overheat and distort the movement of oil and coolant.
The result becomes either coolant in oil or oil in the coolant. Either way, they are dangerous and require prompt repair.
Cracked head gasket
The head gasket keeps your engine from overheating and catching fire and prevents coolant and oil from leaking.
However, a cracked or blown head gasket would not function as it ought to and allow leakages to occur. The following result is mostly a coolant in an oil situation. You can consider the pros and cons of head gasket sealer to extend the life span of your engine's head gasket for a while longer.
Damaged engine block
Engine blocks (also cylinder blocks) are containers casing the cylinder and internal components. It is rare to see a damaged engine block, as they are adamant. However, should your engine block get hurt, your coolant would most likely trickle its way into the oil sump.
What happens if you do not notice a coolant-oil mixture in the engine on time?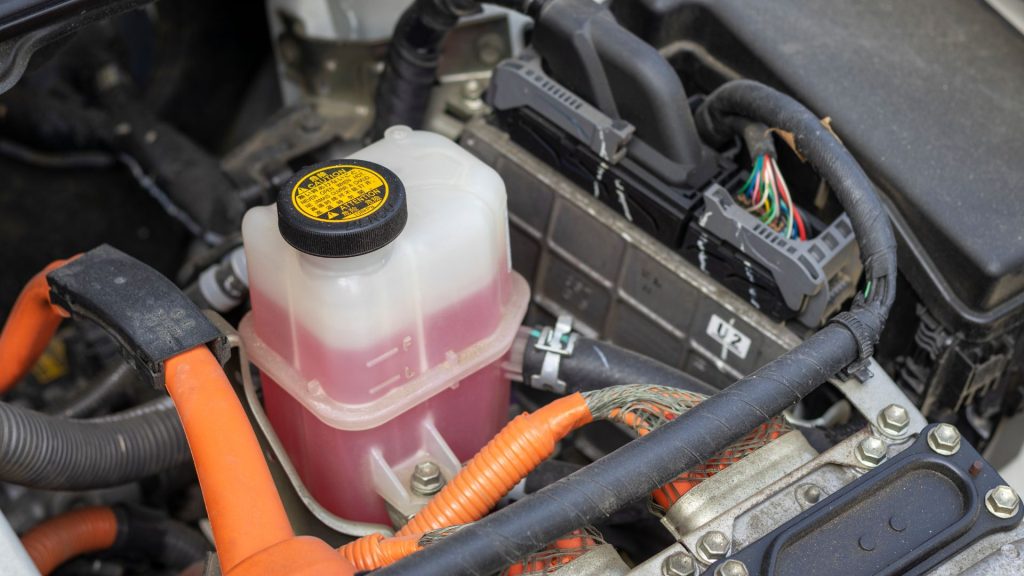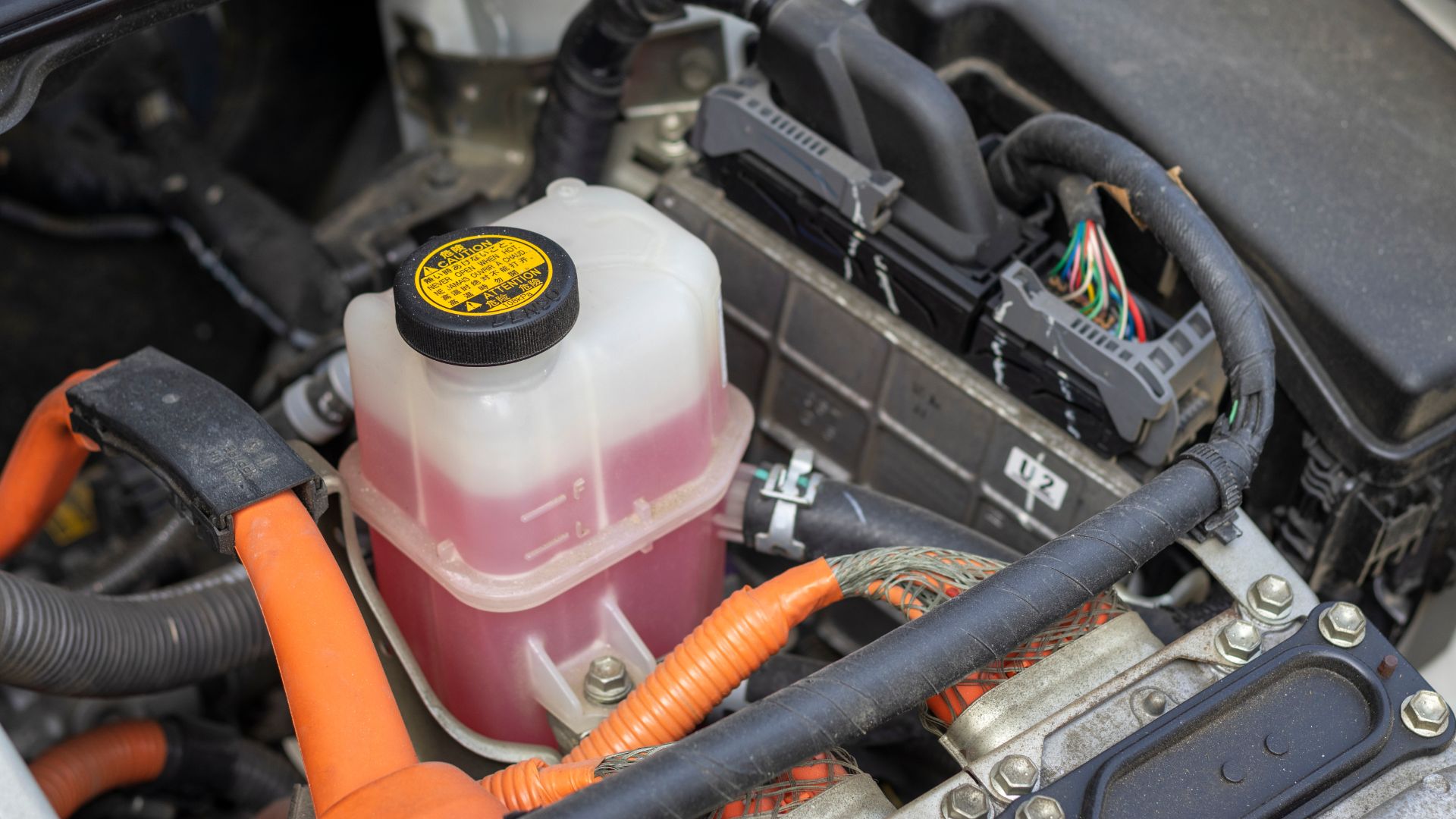 Coolant mixed with oil reduces the oil's potency as a heat remover and lubricant. The result is an engine with poor lubrication.
If you do not notice such contamination early, you stand the chance of spending a lot on repairs or having to change the engine completely. Little to no lubrication cause an engine to overheat.
Overheating destroys a lot of components and can eventually lead to a blown gasket, melting cylinder heads, and engine failure.
What to do when the coolant gets in the oil?
When you notice coolant in your oil sump, avoid using the vehicle for that time. If your car just got repaired and is in good working condition, you must first clean the reservoir. After that, you flush the radiator and change the engine oil.
If your coolant-oil mixture is due to recent leaks, take it to your auto mechanic for proper diagnostics. After determining where the leakage is from, your auto mechanic will know the following action to take. Also, if you are not conversant in cleaning the reservoir and flushing the radiator, you should have your auto mechanic do that for you.
What will it cost to repair the causes of coolant-oil leaks?
The cost of ridding the oil sump of fluid coolant leaks depends on the cause of the leakage and the extent of the damage.
Minor repairs for a coolant-oil leakage like transmission servicing cost between $350 and $450. Repairs for cracked or blown gasket heads depend on the vehicle, manufacturer, and the extent of the damage, and they cost around $1200 to $2000.
Severe problems like a cracked or damaged engine block cost up to $8,000 to repair. In worst-case scenarios, you would have to change the engine or get a new vehicle.
Our take
Coolant in oil is often a result of more significant problems like a blown gasket or a damaged cylinder block. Considering how expensive and time-consuming repairs for coolant-oil contamination can be, it is helpful to prevent rather than repair.
Therefore, it is best to devise and keep routine maintenance checks with your auto mechanic, who can notice such issues on time and proffer early solutions.
Furthermore, servicing your vehicle at regular intervals is indispensable to ensuring all stay at their proper stations.
Can you drive a car with coolant in the oil?
Yes, you can drive a car with coolant in the oil, but it is not advisable to do so. Driving a car with coolant in oil increases the risk of other problems developing due to overheating (which coolant in oil causes) and less lubrication.
What happens if coolant gets in the oil?
Coolant gets into the oil and reduces the oil's viscosity and color. Consequently, the engine overheats due to the coolant, a heating agent, and friction from loss of lubrication.
How can you tell if there is coolant in your oil?
The best way to tell if there is coolant in oil is by checking the color and smell of the oil through the dipstick. If the oil has a creamy coffee color and smells sweet, it shows some coolants are inside the oil.
What color is oil mixed with coolant?
Oil mixed with coolant is creamy coffee in color. You can check for this using the dipstick.