Audi A4 years to avoid — most common problems
Find out which Audi A4 models you should steer clear of for a hassle-free car ownership experience.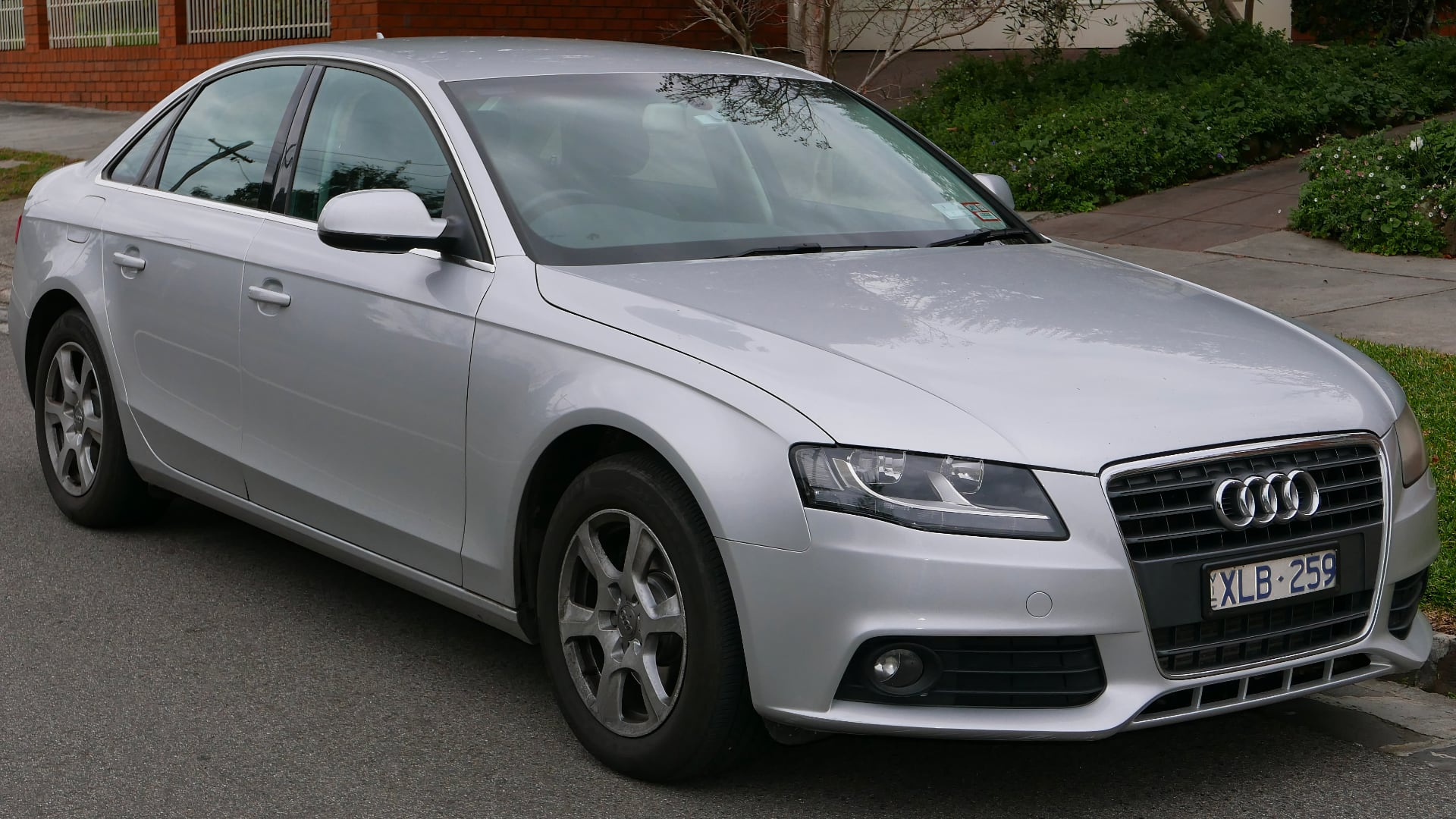 Audi has earned a reputation for producing some of the most innovative designs in the automotive space. Models from the German automaker embody speed, silky handling, and lots of high-end tech, and the A4 is no different. While the Audi A4 is a fantastic luxury vehicle overall, it turns out there are some models years you should only touch with a ten-foot pole.
We know that new models will experience teething problems and other minor faults. Still, given Audi's reputation for opulent automobiles, the shortcomings encountered in some Audi A4 model years were a great shock to many. Here, we look at some Audi A4 years to avoid and why.
Why you can trust REREV's advice on which car model years to avoid: Our car experts look at official data, ask real drivers what they think, and talk to experienced mechanics to make sure our list is useful. This reliable info can make buying a car easier for you. Want to know how we do it? Find out more about our research methodology.
Most common Audi A4 problems
Even while a brand-new automobile may not have any immediate faults, the A4s, like all other cars, have known flaws that potential owners should be aware of once they age.
Despite its dependability, the Audi A4 is not immune to problems that can impair performance. The following are some of the most common ones reported by drivers across different model years.
Reduced power and poor fuel efficiency
Carbon buildup in some 2006-2017 Audi A4s' intake systems has been reported to cause power loss, an illuminated check engine light, rough idling, and poor fuel economy.
Because A4s are equipped with direct injection engines, gasoline does not pass through the typical areas where carbon accumulates. As a result, professionals advise removing the intake manifold to clean the intake system.
Clogged plenum tray drain
Many Audi A4 owners from 1996 to 2010 and 2014 have complained of water seeping from the driver's and passenger's side due to a clogged plenum tray drain. The wiring from many components, including the airbag light and seat belt warning light, is frequently fried by the leak.
Additionally, several drivers have mentioned experiencing defective power windows, malfunctioning interior lighting, and damaged electrical control modules. It's crucial to keep the drain free of leaves, pine needles, and other debris to avoid these problems.
High-pressure fuel pump failure
Acceleration stuttering has been a common issue in some 2006-2010 and 2012 Audi A4s due to a faulty high-pressure fuel pump. Contamination, overheating, and worn-out gears are the most common causes of the part failing.
If your A4's high-pressure fuel pump fails, it may cause sputtering, stalling, surging, and poor fuel economy. In some cases, your Audi may refuse to start. A bad fuel pump costs between $200 and $600, plus labor.
Excessive oil consumption
Excessive oil consumption is one of the most common 2011 Audi A4 problems. Due to a lack of oil in the engine, many drivers of this model year experienced excessive vibration when braking. Most drivers stated that they had topped off their engine oil several times, but their vehicles continued to burn oil at an alarming rate.
Aside from the 2011 redesign, engine oil problems have been reported in certain 1997-2010 A4s. Many owners of these model years have reported seeing oil puddles on the underside of their vehicles. Some also claim that oil began to leak into the transmission bell housing, necessitating the replacement of components such as the valve cover gasket and camshaft tensioner gasket.
Engine misfire
There have been several reports of engine misfires in Audi A4s manufactured between 1997 and 2007, as well as in 2009 and 2011. Some motorists reported that their engines died after idling.
Others were forced to replace multiple ignition coils after they failed in quick succession. Engine misfires have also been reported to be caused by worn-out or bad spark plug symptoms or spark plug wires.
Engine failure
Many 2002 A4 redesign owners have complained about engine failure; most had to replace the timing belt sooner than the recommended interval. Several drivers have also reported having a low oil pressure warning light illuminated a day after having their engines flushed to replace the coolant.
A low or discharged battery, an ignition switch failure, clogged fuel filters, emissions control faults, and catalytic converter failure are among the most common causes of engine failure. If you experience the same problem with your A4, consult a licensed mechanic for a proper diagnosis before replacing any parts.
Worn-out suspension parts
Some A4 owners from 1996 to 2010 have complained that their cars make clunking noises and have bumpy rides. Due to premature wear, the affected drivers had to repair several suspension components, including the driveshafts, lower rear control arms, and control arm bushings. Unrepaired worn-out suspension components might result in uneven tire wear and steering alignment problems.
Which Audi A4 years to avoid?
Every A4 model year is distinct and offers a brand-new Audi A4, which is why it is a good idea to look at all the available variants you can get your hands on.
However, some problematic years need caution. For this reason, we'll go over the Audi A4 years you should steer clear of in your search for the ideal Audi A4.
Third-generation A4 (2007-2008 model years)
A large number of faults were reported in 2007, depending on the trim level and configuration, which was a sign of bad things for the Audi A4, as the next few years were only to get worse.
The airbags in the 2007 Audi A4 were subject to four safety recalls, and this was just one of many problems. A4s built before 2010 are prone to engine oil leaks through the valve cover, causing the spark plug tubes to illuminate the check engine light.
These flaws were only the beginning of the Audi A4's bad luck after a 10-year streak of winning numerous awards, including European Car Of The Year, from 1997 to 2006.
Aside from its improved performance, the 2008 A4 retained many of its 2007 features and issues, as it had mostly stayed the same since its restyle in 2005.
The 2008 A4 experienced more routine oil-related issues, including leaking oil, faulty filters that provided incorrect oil level readings, and air conditioning faults after a few years. There were five airbag recalls this time, ranging from failure to explosion to corrosion.
Fourth-generation A4 (2009, 2011 and 2013 model years)
The 2009 Audi A4 was redesigned entirely, gaining a refined, high-quality interior, improved safety ratings, and a decent enough luxury smaller vehicle overall. The maximum available horsepower was increased to 265, and improved handling was also welcomed.
However, the 2009 Audi A4 is another of the years to avoid because it was the year the vehicle experienced engine failure and more of the common oil issues throughout its life.
Sadly, despite new and upgraded engine options that provide more power, the 2009 Audi A4 has received several complaints, including complete engine failure, mechanical faults, and a long list of lingering repair costs.
Additionally, the 2011 Audi A4 is regarded as the absolute worst year to stay away from because it experienced the most significant number of mechanical issues and total breakdowns, the majority of which are pricey and engine-related.
There were high expectations for the 2011 model because the Quattro vehicles received a new eight-speed automatic transmission. Still, regrettably, the lack of power and poor fuel economy resulted in a disastrous year for Audi.
The Premium, Premium Plus, and Prestige trim levels were sadly retained. Still, they all share the same 2.0-liter turbocharged four-cylinder engine, which is a major letdown with a maximum horsepower of 211.
One of the less noticeable but unpleasant flaws was the engine's low fuel economy, which made frequent refills so inconvenient that many owners spent upwards of $4000 to repair the entire engine.
Surprisingly, there were no significant recalls this year, but the volume of reports revealed a pattern of performance declines around about 60,000 miles.
Additionally, the 2013 Audi A4's engine had issues. The problems with the engines persisted for at least five years, and it appeared that they would still exist for a while. The 2013 Audi A4 introduced issues split between the engine and the steering.
The engine continued to consume more oil than the customer could afford to buy each day, as would be expected. This is regrettable, given that this year's problem also resulted in complete engine failure, and you would have to replace the engine and spend thousands on oil eventually. And for the steering, people complained about the power steering getting quite stiff.
Best Audi A4 years
While the Audi A4 does have some issues after a certain amount of time on the road, not all model years are equally bad.
We'll review every Audi A4 model you should be looking for in this article section because they're the best the lineup offers and have few to no problems.
1998 Audi A4
2001 Audi A4
2002 Audi A4
2004 Audi A4
2010 Audi A4
2012 Audi A4
2015 Audi A4
2017 Audi A4
2018 Audi A4
2019 Audi A4
2020 Audi A4
A4 vehicles from 2013 and newer, like most other makes and models, are generally more dependable than models from previous years, with owners reporting fewer problems. There have only been a few reported recalls in the last five years, likely due to the relatively low mileage and newer technology throughout the vehicle.
The 2017 Audi A4 is regarded as the best of the bunch. The 2017 Audi A4 has everything that Audi fans adore. It has a modern design, a strong performance, and many technologies and luxuries. It has a turbocharged engine under the hood, which is thrilling for the enthusiast while remaining impressively quiet for the comfort-seekers. It is a complete package, making it appealing to all car enthusiasts.
Is the Audi A4 worth buying?
Buying a used Audi is, for the most part, a bad financial decision. All of those trips to the mechanic can quickly add up to a significant sum of money, especially when accumulated over time. Each model is distinct in its way, and models from recent years are a better option when looking for used Audi A4 models.
The years to avoid for an Audi A4 are 2007, 2008, 2009, 2011, and 2013. They are known to disappoint many people due to the high repair and maintenance costs that are to be expected. But as long as you know our top tips and what to look out for with the worst Audi A4 years to avoid, you won't have to worry about unneeded repairs on an unreliable vehicle.
What year Audi A4 is most reliable?
The most reliable year of the Audi A4 is generally acknowledged to be the 2001 model year. The original B5 was produced until this year, and if you can find one with the 1.9 TDI, it's worth buying.
How reliable is a used Audi A4?
Buying a used Audi is, for the most part, a bad financial decision. All of those trips to the mechanic can quickly add up to a significant sum of money, especially when accumulated over time.u003cbru003eu003cbru003eAudi is no longer among the most reliable vehicle manufacturers due to the complexity of its engines, transmission, and other components – the dependability of its cars is average at best.
Is Audi A4 A good car to buy?
The A4 is a good buy and should be at the top of your list if you're looking for a new luxury sedan. The interior and performance of this Audi are both excellent, and its starting price is comparable to the class average.u003cbru003eu003cbru003eOverall, the Audi A4 is popular among those looking for a luxury small/mid-sized vehicle that won't break the bank.