Toyota Solara years to avoid — most common problems
Understand which Toyota Solara models to steer clear of.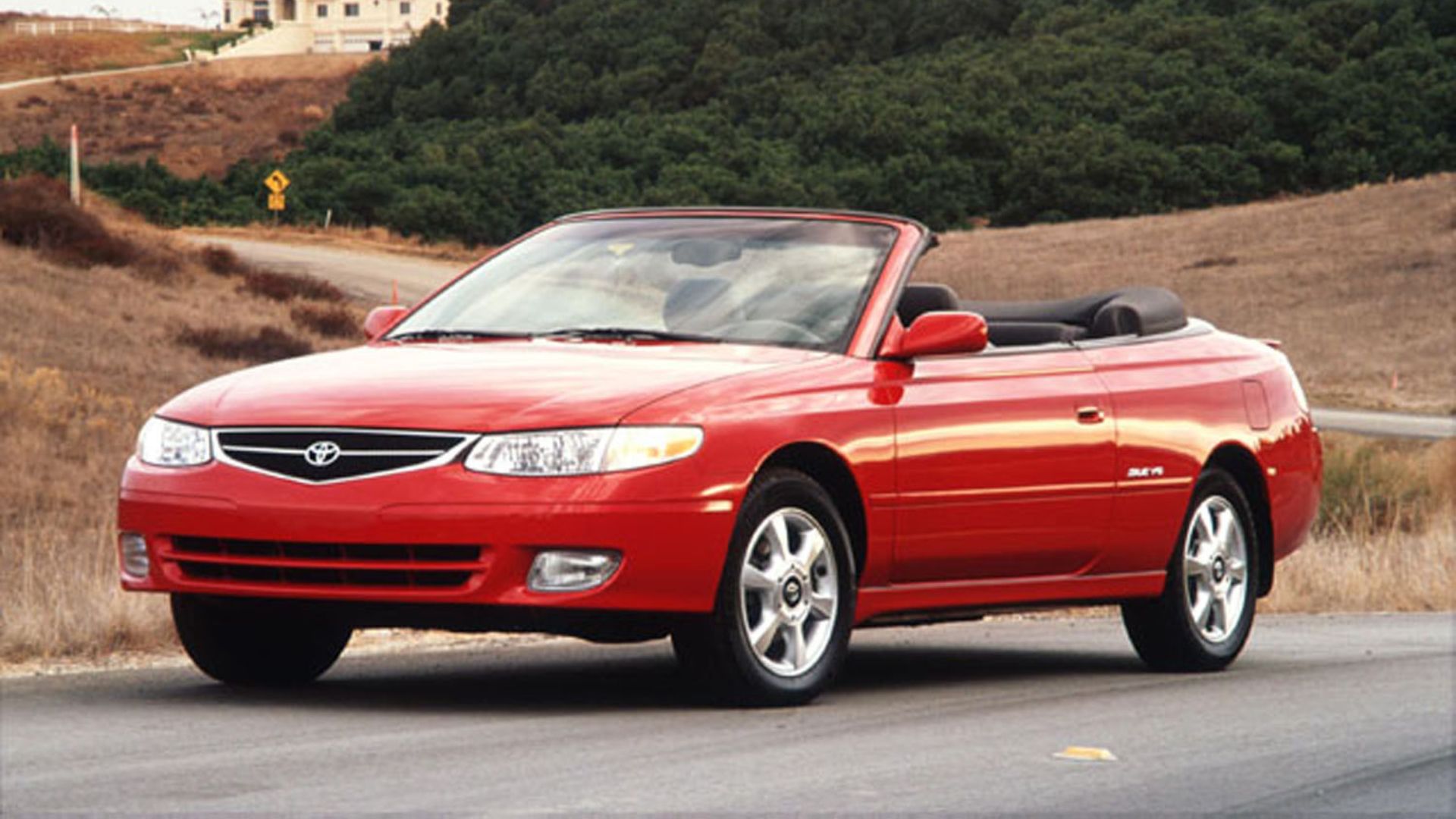 If you think that Toyota cars are too conservative and executive-styled, Toyota Solara can prove otherwise. It's a sporty coupe car developed based on the Camry's platform and it shares a lot of construction elements with the Camry. On the US market, Solara replaced the Celica coupe and it's become one of the most beloved coupe cars on the used car market.
That's why our team wanted to give you a hand if you are looking to get a used Solara. This guide on Toyota Solara years to avoid will help you decide on the most reliable model and avoid the bothersome issues.
Why you can trust REREV's advice on which car model years to avoid: Our car experts look at official data, ask real drivers what they think, and talk to experienced mechanics to make sure our list is useful. This reliable info can make buying a car easier for you. Want to know how we do it? Find out more about our research methodology.
Most common Toyota Solara problems
The Solara has been in production since 1998 and it lasted up to 2008 which was the final model year. During two generations, there have only been four recalls, making the Solara one of the most reliable cars on the used market. Even so, a car can't go completely without issues during 10 production years.
The main problem that Toyota Solara owners experienced included faulty oxygen sensors and troubles with the ignition coil. On top of that, there's an oil sludge issue specific for the 3.0-liter V6 engine, but that's not the issue that only caught up the Solara, but other Toyota models with this engine as well.
Finally, we have the issue with rear suspension problems and this one made it bad for drivers by reducing the control of the vehicle. Overall, some model years were plagued by these issues more than others, as we'll explain in this guide.
Problems with faulty oxygen sensors
The matter of bad oxygen sensors may not seem as serious as engine or transmission issues, but it could be a bad sign for your Solara's engine. So, before buying one, make sure to inspect the oxygen sensors and check if everything is in perfect order. Toyota Solara owners that dealt with the issue of bad oxygen sensors have reported sluggish acceleration, rough idling, and increased exhaust gases.
These sensors measure the amount of air exiting through the exhaust pipe and they submit information to the ECU. So, in case wrong information gets submitted, it could compromise the car's combustion ratio and cause serious troubles with the engine firing cycle.
Ignition coil issues
Another common issue of the Toyota Solara can be recognized through the bad ignition coil symptoms. The ignition coil delivers power to the spark plugs and it enables the firing of the cylinder inside an engine. So, you must avoid having to deal with such an issue since it could lead to misfires or some cylinders staying unfired completely.
You could guess that this leads to reduced engine power output, but it also results in unpredictable acceleration at high speeds. Because of this, it's a safety matter that needs to be resolved and this problem is mostly present in the first generation of Toyota Solara.
Oil thickness problems
A major issue that could affect the engine of the Solara is the oil thickness problem. Namely, the first-gen Toyota Solara equipped with a 3.0-liter V6 engine has problems with oil forming into sludge within the engine. This issue could lead to some serious consequences and prevent engine oil from doing its job.
So, if clean oil can't flow through the oil lines inside the engine, it slowly leads to overheating and seized the engine. There wasn't an official recall to deal with this problem and Toyota assumed that some owners aren't following the oil change periods recommended in the manual, which are extremely important for this model.
Rear suspension faults
Finally, there's a problem with the rear suspension system and rear axle shafts that are prone to fractures and damage on this model. Because of this problem, it's impossible to control the vehicle properly and the entire suspension frame may be damaged in the aftermath.
That's why Toyota issued an official recall to deal with the problem and this problem deserves taking a closer look at before you decide to buy a Solara.
Which Toyota Solara years to avoid?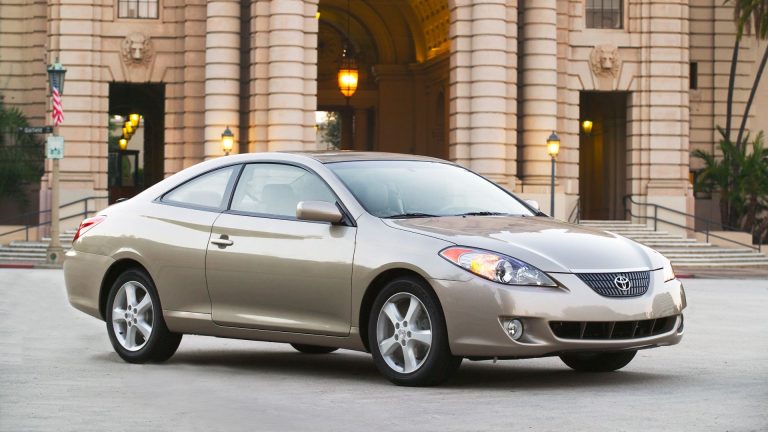 When going for a used Toyota Solara, you simply have to consider all the mentioned difficulties that model owners had previously and choose a model year accordingly. That's why we wanted to briefly go over specific issues of the worst production years for this model based on both generations:
First-generation Toyota Solara (2000 model year)
For the first-generation Solara, you should avoid the 2000 model year. It's the worst model year based on driver complaints and the most common problem includes the oil thickness issue with the 3.0-liter V6. Besides, the first-gen Solara also had issues with ignition coils and oxygen sensors that were expressed in the 2000′ model year.
Some drivers have also reported problems with internal engine valves and ticking noises coming from the engine, although there are far fewer such reports.
Second-generation Toyota Solara (2004 and 2006-2007 model years)
The second generation of the Solara arguably looked a lot sportier and better overall, but it had a few more issues. The most problematic model year is 2004 that's also considered the worst for this model, so you should avoid it without even considering it.
The 2006 and 2007 model years also faced problems with the seats, tires, rims, and accelerator pedal position, so it's best to go for the 2005 or 2008 model.
Best Toyota Solara years
Don't worry, our goal is not to prevent you from getting a Solara since it's one of the most reliable Toyota cars of that period. Instead, we wanted to give you an overview of the worst model years, and now it's time to recommend some of the best production years:
1999 Toyota Solara
2001 Toyota Solara
2002 Toyota Solara
2003 Toyota Solara
2005 Toyota Solara
2008 Toyota Solara
Out of these recommended model years, 1999 and 2001-2003 models are the most reliable based on driver complaints. The 2008 model is considered reliable, but it has some regular problems of the second generation, so it's safer to go with the 2006 model that received fewer complaints.
Some models also have problems with melting dashboards and that's normal for Toyota cars of that period. Our verdict says that the 1999 and 2003 models are the most reliable, so there's a model for every driver to get without much additional maintenance regardless of your favorite Solara generation.
Is the Toyota Solara worth buying?
Ultimately, Toyota Solara is worth buying and it's one of the most reliable Toyota models of that time. There are reliable models in both generations, as well as some models that should be avoided and we hope that this guide helps with that.
Just make sure to get a 2.4-liter or 3.3-liter engine if getting the first-gen model isn't a priority, so you can avoid getting oil thickness problems.
Are Toyota Solara reliable?
Yes, Toyota Solara is a reliable car in both generations and you can get the most out of this model by avoiding the worst production years listed in our guide.
How many miles can a Toyota Camry Solara last?
A Toyota Camry Solara can last around 250,000 miles or even more with proper maintenance and oil checks.