Scion xB years to avoid — most common problems
Identify the Scion xB years to avoid and make an informed decision for your next car purchase.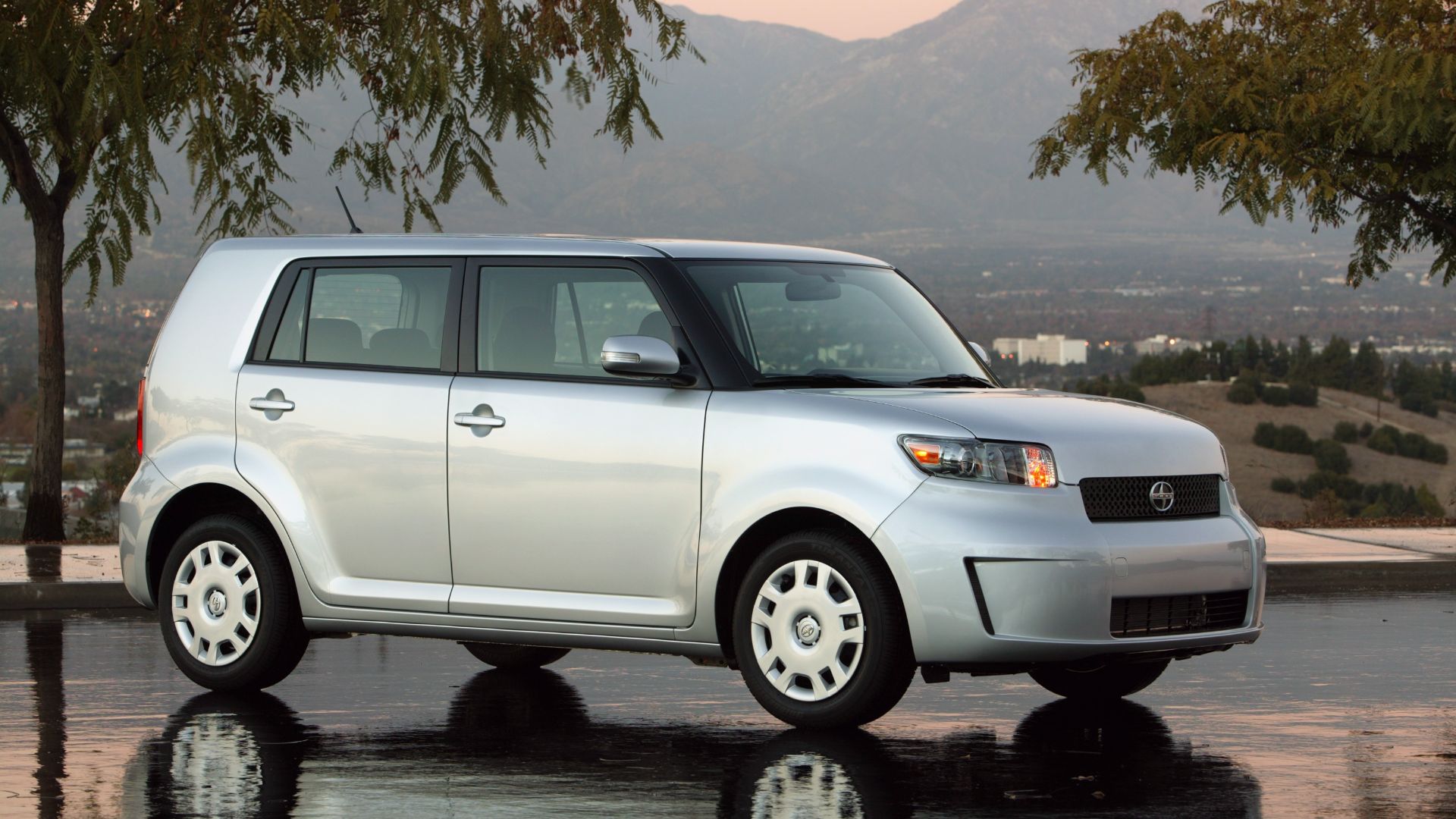 Every automotive enthusiast in the world is familiar with Toyota and the reliability of its models, but that's not the case with its sub-brand Scion. The brand was supposed to target a specific age of drivers, but it ended up being a bit of a mess since the design wasn't widely accepted, to say the least.
Still, the Scion xB managed to get some love from those looking for a well-built and spacious boxy hatchback. While some drivers report the car going strong even after 300,000 miles, others complain about certain Scion xB years to avoid. That's why our team did some digging on the problematic model years and common issues so you won't have to bother.
Most common Scion xB problems
The Scion xB was produced for over 10 years and it's a car that was supposed to bring together the everyday practicality and reliability of Toyota cars. Due to its somewhat boxy design, not many drivers were so into this model, but it turned out to bring fair value considering the price of an xB on a used car market these days.
Even though it was made by Toyota, the xB had a few issues that we need to discuss. There were some minor issues with the equipment labelling and poorly installed accessories. Still, these weren't that much of a problem for drivers like the issue of excessive engine oil consumption.
On top of that, many drivers reported issues with the cruise control system, airbag modules, and brakes. The build quality was decent overall, but some features like the crack-prone windshield turned down interested drivers. Windshield cracks were pretty commonly reported and since it lowers visibility, it's a more serious issue than it seems at first.
Finally, we've found a fair amount of owner reports complaining about poor load capacity labelling which sometimes caused drivers to overload their vehicles.
Excessive engine oil consumption
One of the most standout issues of the xB as a model was the reported oil consumption that caught some drivers as a surprise. Of course, keeping a proper engine oil level in your car ensures that the engine works properly, and it keeps the metal components lubricated and reduces their wear and tear.
Most drivers reported that they had to frequently top up their oil every 5,000 miles or even less. If you are wondering how long can you go without an oil change in general, it's usually between 7,500 and 10,000 miles depending on the exact car model and engine.
So, while there are plenty of other models that require such frequent oil changes, some drivers were still stunned by the consumption of their xB cars. This wasn't a big issue unless you take a risk of not replenishing the wasted oil on time, and in rare cases where drivers were reckless, this issue reflected in severe engine damage.
Improper cruise control operation
The cruise control system is one of the handiest features of a Scion xB, but sadly the system in this particular model was plagued by some issues. Because of this, there were two recalls to sort out the inability of drivers to properly disengage the cruise control system.
The problem was mostly that the car wouldn't turn back to idle after turning the cruise control system off, and that caused a safety risk. As it turns out, the recall in 2007 dealt with these issues and drivers could once again properly use the cruise control feature.
The faulty speed control module was the culprit and that module got replaced with a remanufactured one. The good thing is – this problem was mostly present on older Scion xB models, so you have nothing to worry about if you go for a 2008 or a later model.
Problem with the airbag inflator module
As we scanned through the NHTSA reports and driver complaints regarding the Scion xB, we found a rather common issue with the SRS light being engaged on the dash. This rather annoying occurrence means there's something wrong with the airbag system and that's not something you want to mess around with.
It turns out that the airbag inflator module responsible for triggering the airbags was faulty and it caused ruptures and small explosions within the module during airbag deployment. If this is your first time hearing about such a case, you can explore more about the Takata airbag issue where over 65 million vehicles were recalled.
These were all different car makes and models with Takata airbags installed, so we advise you to check the airbag system before buying an xB.
Faulty brakes
Another common problem for different generation models of the Scion xB is the braking system issue. To be precise, the issue was in cracked brake hoses which ended up lowering the hydraulic pressure in the system. Without hydraulic pressure, the braking distance gets longer and longer and it becomes more difficult to come to a safe stop.
The issue affected different Scion xB models from 2008 to 2015 and it was mostly regarding the optional TRD braking kit. So, if the trim of the Scion xB you plan on buying has been upgraded with this optional equipment, it may bring more harm than good.
Which Scion xB years to avoid?
Looking at all the common issues we've explained for the Scion xB and the mentioned cracking windshield problem, the car seems quite reliable. Sure, problems with the airbags and brakes can be quite bad for your driving safety, but if you inspect the car thoroughly before purchase, you can easily get more than 200,000 miles with a used xB.
The thing is – some model years were made a bit worse than others, and that's why we'll focus on these next. Except for the cruise control system problems, the first generation of Scion xB was rather reliable and there were no reports of engine breakdown or transmission-related issues we could find. So, we'll start with the second generation which had a few more expressed issues than the first one.
Second-generation Scion xB (2008-2009 and 2012 model years)
With the second generation of Scion xB, some common problems started occurring more frequently than with the first-gen models. Among these, the most annoying issues included bothersome airbag recalls and problems with the equipment.
Also, the braking system issue started with the second-gen 2008 model and it was also about that time when the visibility issues have raised. Based on these, we've seen numerous reports of prematurely cracked windshields, power window controls or wipers not working, and bad switch assemblies.
We often see issues with the A/C unit in cars with faulty switches, but it's a good thing that didn't happen here. Still, you probably wish to have proper controls and switches within your car's interior, so that's why we recommend you stay away from 2008 and 2012 models.
Best Scion xB years
Our team put sufficient effort into making this guide with checked information for you to serve as a buying guide, but it was never our intention to downgrade the xB model in your eyes. We simply had to discuss the main issues, and now that it's finished, it's time we take a turn and get straight to the best models.
In general, the Scion xB is a reliable car and the NHTSA reports confirm it. You have to keep in mind that the model had 11 production years, so it's only natural that a few issues may have been raised. With that in mind, here's a list of the best xB models that are far more reliable than 2008 or 2012 models:
2004 Scion xB
2005 Scion xB
2006 Scion xB
2010 Scion xB
2013 Scion xB
2014 Scion xB
2015 Scion xB
Out of all these, the most reliable model is the 2010 Scion xB and that's the one we recommend to you as well. It received the least complaints by far, and it's also good that the 2010 model is a facelift one, so you get to combine reliability with slightly sharper looks.
The first-gen models are generally safe to go with and there are just some slight issues with paint chipping and the cruise control module. The best models of the second-gen Scion xB include 2013 and 2014 besides the 2010 model, and these two come without the expressed issues of the infamous 2012 model.
Is the Scion xB worth buying?
Our ultimate verdict on the model is – yes, the Scion xB is worth buying if you are looking for a reliable and cost-effective hatchback with enough room to fit four passengers. We'll leave the design rating to you, since this sort of boxy exterior may not be pleasing enough for all drivers.
Still, if you can look past its design and a few listed issues we've discussed in this guide, you can get quite some mileage out of a used Scion xB as a great daily family car.
What year Scion xB is the best?
The 2010 Scion xB is the best model you can find in terms of reliability due to its low number of driver complaints and most of the 2008 model problems being sorted out.
How long do Scion xB engines last?
Scion xB engines can last around 200,000 miles, while there have been reports of some reaching more than 300,000 miles with just regular maintenance, which is impressive.
Is Scion xB a reliable car?
Yes, Scion xB is a reliable car and a decent daily ride considering the price tag and the quality of a Toyota-made car.