Bad ignition coil symptoms — causes and fixes
Identify the symptoms of bad ignition coil symptoms for optimal vehicle performance.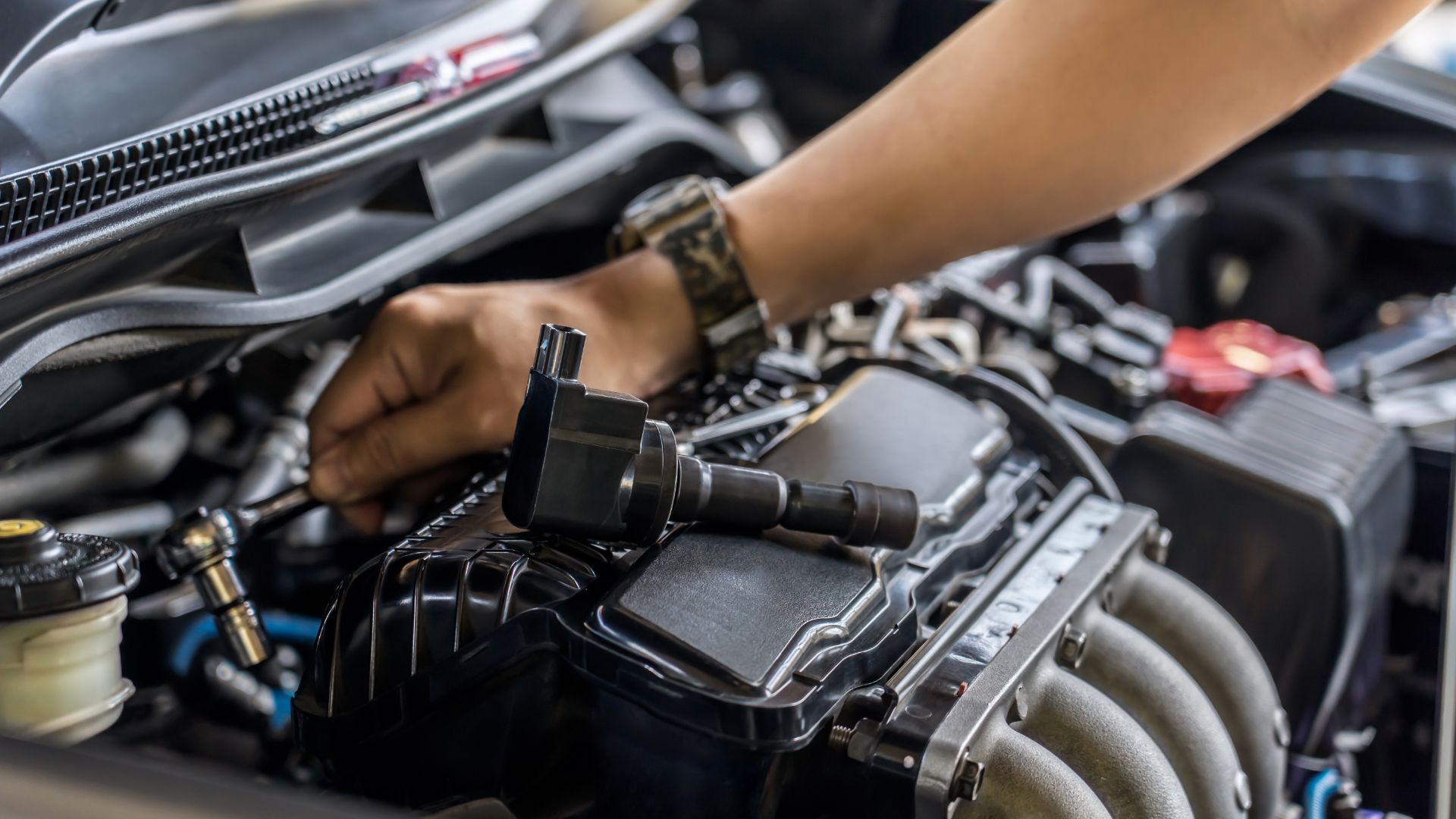 To trigger proper combustion in your engine, the spark plug lights up the mixture of fuel and air. Of course, the mixture needs to be precisely measured, but have you ever wondered about the electricity needed for combustion?
That's where the ignition coil comes into play, as it produces enough electrical power for the spark plug to do its job. So, if you notice any bad ignition coil symptoms, your spark plugs won't be able to trigger combustion regularly. Let's get into the main signs of a bad ignition coil so you won't have to deal with engine backfiring and combustion problems.
What's an ignition coil and what does it do?
An ignition coil is an essential part of proper engine combustion and it harnesses the electricity provided by the battery. However, car batteries only provide 12 volts and there's a much higher power demand for the spark plug to light up the air and fuel mix.
The ignition coil uses an electrical charge and electromagnetic properties to generate much higher power. As it reaches the optimal charge, the plug throws a spark that lights up the combustion mixture. All gasoline engines have ignition coils, while diesel doesn't have spark plugs but relies on compression and glow plugs for combustion instead.
So, diesel cars don't need ignition coils like petrol vehicles. There's a small coil switch that prevents the current from being continuously distributed to the coil. As you crank your engine, the battery sends an eclectic charge and this switch closes, creating a closed electromagnetic circuit.
Once the power supply cuts down, the magnetic field collapses and provides a powerful electric charge to the coil. It's then released to the spark plug and gives it just enough power to spark the combustion flame. While it sounds like a science lesson, the mechanism behind the ignition coil is essential for your engine's operation.
Ignition coils don't last forever, and they sometimes require a replacement. At this point, the coil won't be able to use the magnetic field to charge up the spark plug, and you'll end up having combustion problems like misfires and backfires.
Main signs of a failing ignition coil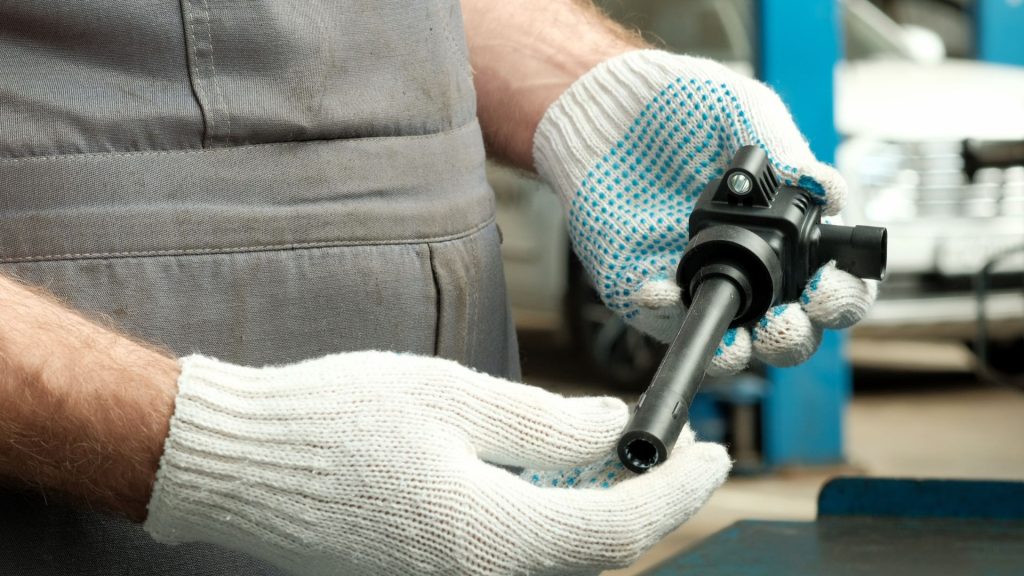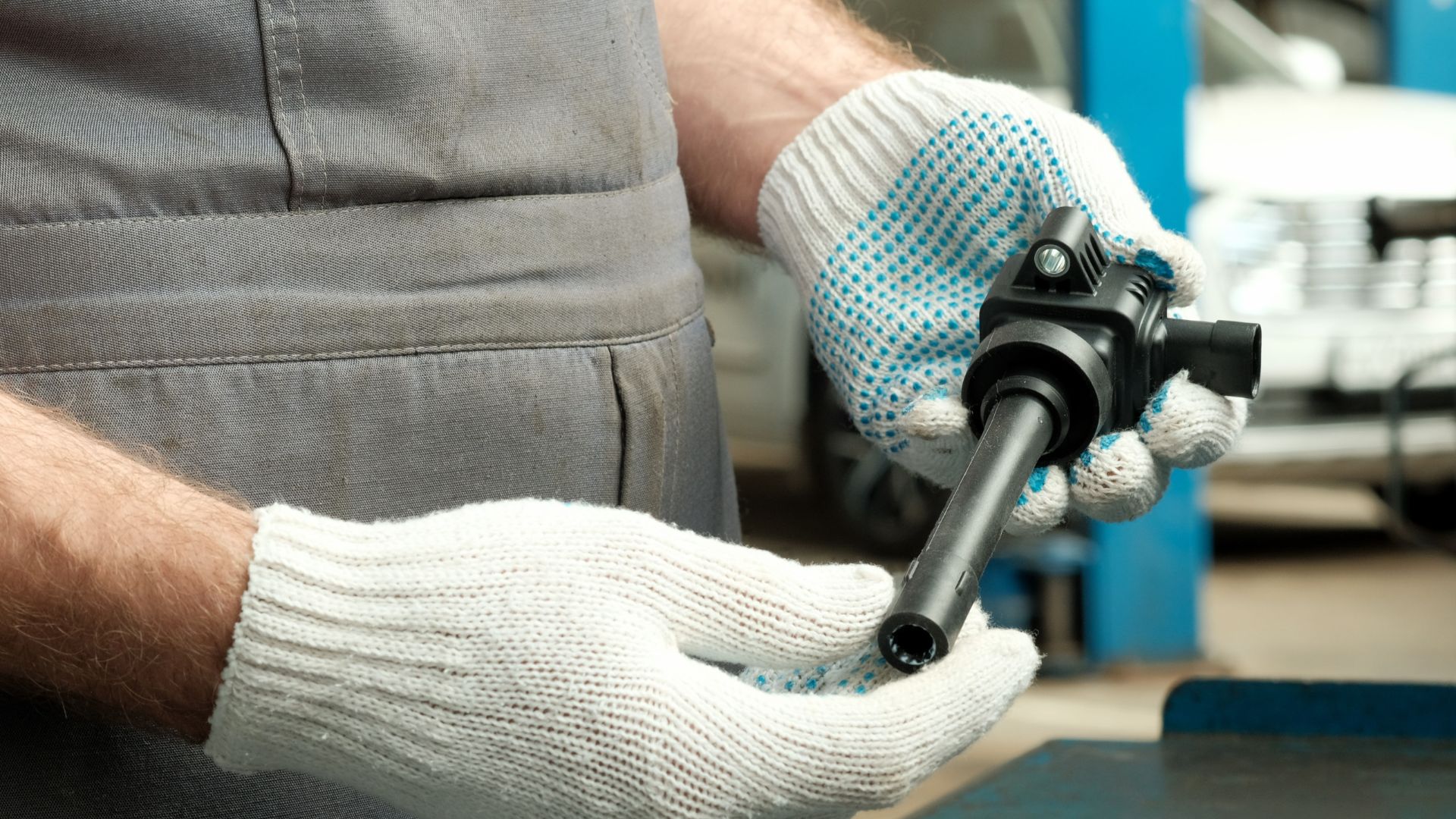 There's no other way of solving the combustion problem triggered by a failing ignition coil than by replacing it with a new one. To do that, you'll need to know the main symptoms of a bad ignition coil. Here are some of the most common signs that your coil is near the end of its life cycle:
Engine misfires and backfires
Difficulties starting the car
Vibrations while driving
Poor fuel economy and loss of power
One of the earliest signs of a bad ignition coil is the "check engine" light that appears on the dashboard. As soon as you see the light appearing on the dash, you should use a scanner tool and attach it to the OBD2 jack in your cabin.
You might see the error codes P0351, P0356, and P0358 that each trigger after an ignition coil problem. It will be due to a sensor or circuit malfunction, and you should get the car inspected regardless of the exact code.
Engine cylinders misfiring and backfiring
The main symptom of a bad ignition coil is if your engine misfires or backfires. A misfire is when one or more cylinders fail to fire during combustion, and it reflects your engine's performance. You might see rough idling which is when your car's RPMs go up and down while stationary.
Also, it reflects in a sudden loss of power during acceleration and the car might start to vibrate or shake as you step on the gas fully. This happens due to a bad ignition coil where the plugs can't produce the spark needed to trigger combustion in the cylinder. It can also be a result of a lean condition, which is when there's much more air than fuel in the combustion mix.
A backfiring engine produces a loud noise coming from the exhaust pipes, and it's triggered by poor combustion and leftover fuel leaving through the exhaust. It's a result of bad combustion timing and not enough spark flame needed to ignite the mix.
The car doesn't start properly or stalls
Another common sign of a bad ignition coil is when your engine has difficulties starting or even stalls. It usually happens after you stop driving at a constant speed and as you come to a stop. Your engine might shut down, and you'll have trouble getting it back on.
You might hear noises coming from the engine caused by a low spark produced by the ignition coil. Also, your car may "cough" as you try starting it, so it's a clear sign of a coil on its way out.
Shaking and vibrations while driving
If you experience your vehicle shaking while driving, it can be another symptom of a bad ignition coil. It's somewhat connected to those misfires that we mentioned a while back. As the combustion cycle gets disrupted, you'll feel those vibrations and shaking as you drive.
It may seem as if the front of your car leans forward and then shakes back at times. It's all a result of poor combustion and bad timing which can be caused by the ignition coil.
Change in your engine's performance
As soon as the ignition coil goes bad, you'll also notice an increase in fuel consumption. Poor fuel economy combined with the "check engine" light confirms there's something wrong with the engine's combustion.
On top of that, you'll feel a significant change in the engine's performance as you floor the gas pedal. It will be as if your car operates with much less power than it should, causing uneven acceleration. The change in performance will also be accompanied by noises that resemble spark cracks.
If the noises get worse as you put more pressure onto the pedal, it's a problem with spark plugs and the ignition coil. If there's a problem with your ignition coil, the only thing you can do is have a mechanic replace the coils. Some cars have a coil for every spark, while others use one coil for all the spark plugs.
Our take
In the end, if you notice any bad ignition coil symptoms, you shouldn't risk driving your car that way. The engine could shut off while driving, and that's why it's important to inspect the issue and have the coils replaced.
You shouldn't try to replace the coils yourself, so leave that to a mechanic. The average cost of a single ignition coil is between $75 to $350, and the cost of labor adds up to the total expense.
How can I tell if my ignition coil is bad?
You can tell if your ignition coil is bad by common symptoms like engine misfiring and backfiring, and by using a scanner tool to look for codes P0351, P0356, and P0358.
What happens when an ignition coil goes bad?
When the ignition coil goes bad, it won't be able to provide a charge powerful enough to light the spark plug, so the combustion process will be disrupted.
Can a bad ignition coil cause slow acceleration?
Yes, a bad ignition coil can cause slow acceleration and uneven power distribution from the engine caused by improper combustion.
How long can you drive with a bad ignition coil?
You might be able to drive for a few months even with a bad coil, but it's only a matter of time before it affects your catalytic converter and even causes your engine to stall while driving.