Porsche 996 years to avoid — most common problems
Learn about the crucial years to avoid when considering a Porsche 996.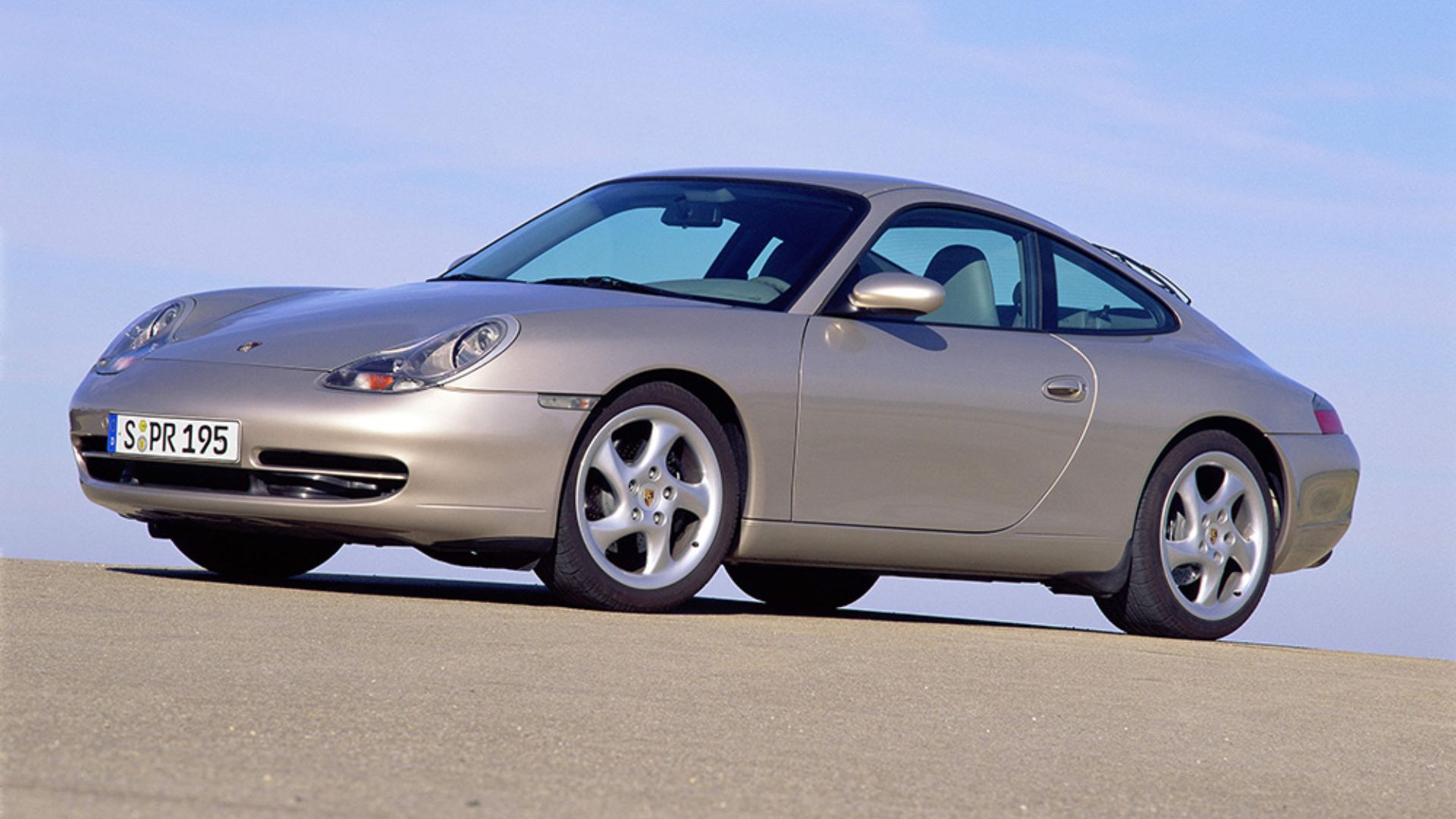 Porsche has made its most beloved model, the 911, in 8 generations so far through nearly 60 production years. It has been the pinnacle of the sports car industry for decades, with a bit more affordable price, and often better performance than the closest competitors.
However, the 996 generation could be one of the most hated generations of the 911 up to date. After hearing this, you may wonder – are there any Porsche 996 years to avoid? Well, some 996 model years come with a bit more problems than others, but it's overall a well-built sports ride. In this guide, we'll still try to address the existing issues to set you on the right track when buying a used 996.
Most common Porsche 996 problems
The Porsche 996 is yet another car that managed to live up to expectations when it comes to the impressive performance of the 991 as a model. Well, at least it was able to fill out this kind of expectations, but many drivers were unsettled by the looks of the car, especially the headlights.
However, a true enthusiast will know that the most important thing about a 911 is knowing how it drives, and the 996 didn't disappoint. It was made in many trims including performance options like Turbo S, GT2, and GT3 variants. Sadly, some of these had a fair share of issues when it comes to reliability, and some of these issues required expensive repairs.
The most notable problem with the 996 includes an intermediate shaft bearing breakdown which often led 996 owners to look for replacement engines. the other option was even more expensive, and that's to go through a complete engine rebuild because of this issue. Other problems with this model include oil leaks, problems with the exhaust, and a few suspension-related issues.
Intermediate shaft bearing problem
Perhaps the main concern of all potential 996 owners is the issue with the intermediate shaft bearing. This is a bearing that sits beyond the crankshaft and it serves a vital role in extending the life span of engine chains. It helps rotate the camshaft independently from the crankshaft, so you can see how crucial this part is.
Sadly, the factory-set intermediate shaft bearing is prone to degradation over time, and if it fails, it could endanger the engine's performance. The worst-case scenario would be if the bearing collapses and the metal fragments block the oil supply to the engine. You can probably guess what happens next – the engine could entirely fail, causing a big issue for the owner.
This shaft bearing was upgraded by Porsche back in 2000, but the previous one was considered more durable than the new one. So, many owners focused on getting a custom intermediate shaft bearing upgrade to extend the life span of their engines.
Oil leaks
Another common problem that 996 owners have complained about over the years is the engine oil leak. This can happen for several reasons, and some drivers have reported getting a blown head gasket, and although there weren't many such complaints, it's still a vital thing to check if buying a used 996.
Besides the cracked head gasket issue, oil leaks could also happen due to seal leaks that are said to degrade after some time of not driving the car. So, if you are buying a used 996 that's been sitting in someone's garage for a long time, checking the seals should be one of your primary concerns.
Troubles with the exhaust
Along with the issues that could ruin the engine of a 996, there's also the exhaust trouble that many drivers have reported. Namely, some of the exhaust joints are prone to rust and corrosion after a long time of usage, and that could lead to a serious issue with the exhaust.
The exhaust pipe has to be fitted in a certain way when it comes to this car due to the rear-mounted engine, so these joints had to be used to properly lead the exhaust gases away. Therefore, this caused a ruckus with rusty joints that could sometimes lead to exhaust pipe breakdowns and costly repairs.
Suspension problems
Along with all these problems, 996 owners have also complained about the suspension. Precisely, the problem was in the corroded metal parts and bad control arm bushings that degrade over time. The suspension system of the 996 is designed in a way that requires the entire system to be properly fitted.
So, if even one of these components fails and degrades over time, it requires a complete re-adjustment of the suspension and that can set you back quite a bit when the repair bill arrives.
Which Porsche 996 years to avoid?
Now that you are familiar with the biggest problems of the 996 as a model, it's time to dig deeper into the model years that should be avoided. The 996 is a generation of Porsche 911 that was produced from 1997 to 2004, and performance trims were in production up to 2006.
There were two sub-generations of the model – the 996.1 and 996.2 as a facelift version, so here's how it looks based on these two generations:
First-generation Porsche 996 (1999-2000 model years )
From the 996.1 sub-generation of the famous sports car, we can take out two model years that didn't prove to be as reliable as drivers expected – 1999 and 2000. While these were almost identical to the later model years, there's one major concern here – the faulty intermediate shaft bearing.
Since these cars were coming before the facelift version, they still had old shaft styles that didn't go through Porsche's revision. So, at least it's important to check the IMS shaft before buying a car from these model years, to make sure that you won't have to be the one to do the engine rebuild.
Second-generation Porsche 996 (2002 and 2004 model years)
When it comes to the 996.2 versions, the car went through some slight cosmetic updates, but it still had a lot of issues with engine oil leaks. On top of that, drivers have complained about the suspension parts that seemed to age too soon, and there was naturally a problem with the intermediate shaft bearing.
This time, though, it was since the revised shaft was proved to be almost identical in terms of reliability when compared to the initial one. Because of it, it's quite hard to decide on which one to buy, and the safest option you have is to have the shaft inspected by a trusted mechanic.
Best Porsche 996 years
Of course, not everything is that dark with the 996 models, since its overall reliability is rather impressive. We've recently heard a lot of legends going on about some of these lasting well above 300,000 miles without an engine rebuild. Sure, every driver's story is different and yous should take it with a bit of hold, but it's still nice to hear that this legendary car has such reliable engines.
Even though it's frequently hated for the looks, it's a full-fledged 911 in terms of power and steering performance, so these are the safe model years to buy:
1998 Porsche 996
2001 Porsche 996
2003 Porsche 996
2005 Porsche 996
2006 Porsche 996
Of course, going for a 2005 or a 2006 model means you are targeting the Turbo S, GT2, or GT3 versions since the standard naturally-aspirated 3.4-liter one wasn't available for these model years. There was also the powered-up GT3 RS model with 380 horsepower coming from a naturally-aspirated 3.6-liter straight-six engine.
All of these are deemed pretty solid and reliable, while the 2003 model year received the least driver complaints when it comes to the "regular" 996 production years.
Is the Porsche 996 worth buying?
As the time comes to deliver our final verdict on the reliability of this car, we can't proclaim this impressive ride as unreliable. There's so much more to this ride than meets the eye (for those that hate its design), and the bothersome intermediate shaft bearing issue is simply a miscarriage of the engine design.
It doesn't mean that the engine is anything less than impressive in terms of reliability and performance, so as long as you check this bearing, you'll have nothing to worry about. Regular maintenance may also be a bit expensive, but hey – you'll at least be driving a genuine 911 Carrera to brag around, for an affordable price.
Will the Porsche 996 become a classic?
Yes, chances are that the Porsche 996 will become a classic, especially in the Turbo S, GT2 and GT3 RS trims.
What years did Porsche have engine problems?
Porsche had engine problems in 2000 and 2002 but they weren't genuine engine issues – it's rather a matter of the failing intermediate shaft bearing that could lead to a stalling engine as a consequence.
Are Porsche 996 reliable?
Yes, Porsche 996 is a reliable car except for the IMS faults and minor suspension issues, so as long as you check the IMS before buying, you should get a reliable 911 model.