Toyota Highlander years to avoid — most common problems
Ensure a hassle-free ownership experience by avoiding certain Toyota Highlander models.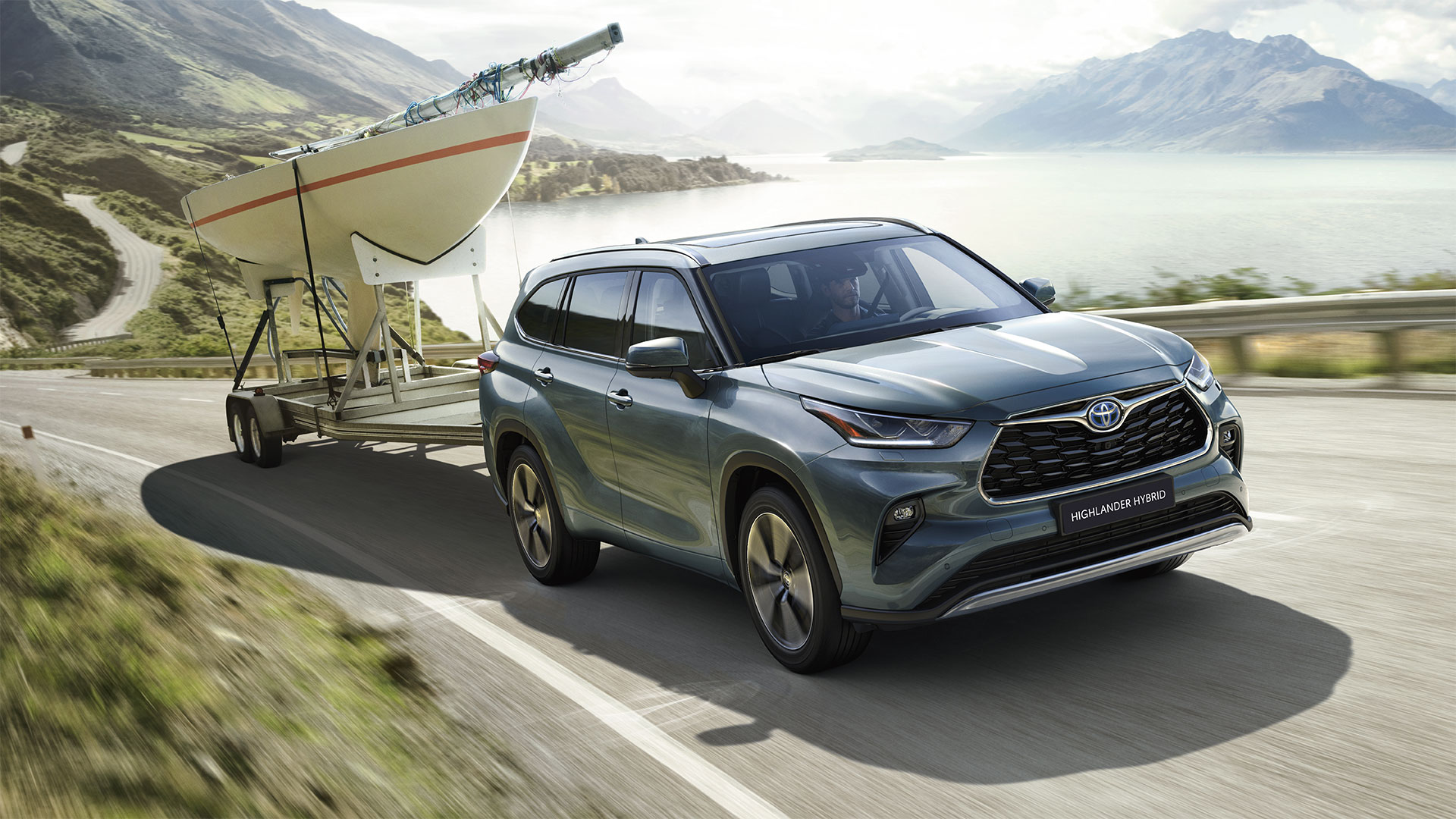 The first thing that comes to mind about the Toyota Highlander is space. The family SUV would seat seven or eight passengers, depending on the model. It is also one of the longest-lasting SUVs available in the mainstream market.
Despite its current success, some models of the Toyota Highlander have more problems than utility as advertised. This article covers those Toyota Highlander years to avoid and why, together with its best years, a Highlander is worth buying.
Why you can trust REREV's advice on which car model years to avoid: Our car experts look at official data, ask real drivers what they think, and talk to experienced mechanics to make sure our list is useful. This reliable info can make buying a car easier for you. Want to know how we do it? Find out more about our research methodology.
Most common Toyota Highlander problems
The Toyota Highlander is one of the most reliable minivans you will see in the market. However, just like other vehicles, it has some problems it commonly develops as its mileage increases. Here are the common issues plaguing the Toyota Highlander so you understand what repairs you may need after some miles.
Faulty airbags
2013 and 2016 Highlanders were most notorious for their airbags which never deployed in the face of a collision to reduce the risk of injuries. No recalls were made for them, but when the 2020 design suffered the same issue, over 3,300 Highlanders were recalled for repairs. In this case, the faulty trim covers prevented the seat-mounted side airbags from deploying in a crash.
Air Conditioner issues
Some Highlanders have been reported to develop damaged air conditioning condensers at some point, causing the AC system to blow hot air. Drivers solved the issue by replacing the faulty part, costing up to $150 plus labor.
Fuel tank and pump problems
The major Highlander that suffers from the fuel tank issue is the 2020 redesign model. The fuel tank has a maximum capacity of 17.1 gallons, but drivers reported it took only about 12 to 14 gallons.
The 2019 model experienced fuel pump failure the most, leading to it being recalled twice. The problem left many drivers stranded as it caused stalling and sometimes shut down the engine. Toyota had to replace the fuel pump assembly for free.
However, the trouble didn't stop even there for Highlander drivers, due to common problems after changing the fuel pump.
Interior drawbacks
Drivers had much to say about the 2015 and 2008 Highlander's interior. The 2015 model gave many drivers back pain after long drives due to its uncomfortable seats. Its audio system also caused a nuisance, constantly resetting the navigation and radio settings.
The 2008 model's interior issues crux was the panic alarm that kept going off at odd times and its out-of-order CD player. Drivers also reported that the armrests were fragile to the point where they caved and split after a relatively short time.
Excess wind noise
The 2017 Highlander was known for having excess wind noise due to loose door moldings or side mirrors. Drivers reportedly hear loud whistling noises and squealing from within the cabin.
Excessive oil sludge buildup
The models of the first-generation Highlander had a severe problem with oil sludge buildup. The 3.0-liter 1MZ-FE engine of the 2001 to 2003 models experienced an overtly excess oil sludge buildup which was made worse by the use of low-quality oil, infrequent oil change, and frequent usage of the vehicle for only short trips.
The simple solution to this issue was for drivers to pay more attention to oil changes than they would in other vehicles and try taking longer trips occasionally.
Engine problems
The 2002 Toyota Highlander had the most reported case of engine failure, which was caused by various reasons. Some of those reasons are blown gaskets, broken engine blocks, damaged valves, scored bearings, and faulty oil pumps. Some drivers also complained that the engine used oil at an alarming rate causing them to need to change the oil before the regular time.
Battery problems
The model year with the most battery problem is the 2010 Highlander. Drivers complained of driving less than 4,000 miles with the battery in full operation. The battery often gets drained too fast, becoming a nuisance to drivers, especially those who frequent long distances.
Blocked idle air control valve
Drivers of the 2001-2003 Highlanders complained of the engine dying during start-up and being unable to keep an idle speed at cold temperatures. The cause of the issue is a lack of airflow into the engine due to blocked idle air control valves.
Stripped engine bolt threads
Several factors cause stripped threads to occur on the engine, the common being corrosion. The 2003 Highlander had a severe case with stripped engine bolt threads which caused it to suffer from head gasket failures, air conditioning system failure, and engine overheating.
Any stripped bolt in a car is a serious matter, especially if it's related to the engine.
Which Toyota Highlander years to avoid
If you want to buy a Toyota Highlander, here are the years you should avoid at all costs.
First-generation Highlander (2003 and 2005 model years)
The first generation of Toyota Highlanders is famous for its 2003 model, which is the worst among not just Highlanders but also other SUVs. It consumed a lot of fuel and had many interior problems and oil leakage. The vehicle also constantly suffered from brake failure, engine, paint, and coolant problems.
The 2005 Highlander tried more than the 2003 model but is best left alone. It had excessive oil sludge buildup and oil leakage problems. Drivers spent more on oil changes for this model than others, and the transmission and engine always got affected by one little delay in oil change.
Second-generation Highlander (2008 and 2012 model years)
Like the first generation, two models in this generation are best left alone.
The first Highlander in this generation (2008) had a severe issue with the oxygen sensor component, which caused the engine light to keep going off. The problem usually caused the engine to misfire after some time, and in very severe cases, the engine would need to be replaced. What made it more terrible is that regular proper engine maintenance could not prevent this issue from happening, causing drivers to either forfeit the vehicle later or replace the engine, which is a costly undertaking.
2012 Toyota Highlanders were risks for drivers. They suffered from excessive oil leaks and steering lock issues which made the vehicle potentially unsafe.
Third-generation Highlander (2014 model year)
The 2014 Highlander is the one model in this generation that gives less value for the money. It was surprising as Toyota manufacturers are known to correct issues quickly, releasing a better version with each new year.
The Highlander caused a lot of discomfort to drivers and passengers with its uncomfortable seats, which left them with back pains and a poor entertainment system. Furthermore, the vehicle also inherited the transmission and air conditioning problems of the 2013 model, which was very unexpected. You should avoid this vehicle no matter the offer, as the maintenance cost outweighs its efficiency.
Best Toyota Highlander years
Here is a list of the best Toyota Highlander years you should consider when purchasing.
2001 Toyota Highlander
2007 Toyota Highlander
2009 Toyota Highlander
2011 Toyota Highlander
2016 Toyota Highlander
2020 Toyota Highlander
2021 Toyota Highlander
2022 Toyota Highlander
These models fare better than the others with fewer issues, maintenance needs, and better fuel efficiency. The latest version of the Highlander has a sportier suspension, better aesthetics, and offers more resale value. It is also equipped with innovations that promote safety and increase ride quality.
Is the Toyota Highlander worth buying?
The Toyota Highlander is a popular SUV option for many reasons. For one, the vehicle has a high-reliability score and offers excellent fuel economy, saving you a good deal of money. They are great options for most tracks, whether paved or off-road.
Also worthy of mention is that drivers can easily vary the use for the Highlander whether they wish to transport cargo, equipment, or passengers. They are also great for towing if the manufacturer's requirements are met.
Furthermore, the Toyota Highlander has an outstanding safety rating and can endure much more than other midsize SUVs. It also has an excellent resale value which often turns into a profit.
With the proper maintenance, you can go 300,000 miles or a total of 20 years on the Highlander without any serious issues. Even if you purchase it off the used vehicle market, you can still get good mileage of more than ten years from it, so it is worth your money.
What year did Toyota Highlander have problems?
The year with the most problems for the Toyota Highlander was 2008. Toyota received many complaints for about 455 issues the Highlander had that year. The reports were so bad that they affected vehicle sales for the next three years.
Which model of Highlander is best?
Toyota has made steady progress with the Highlander and does its best not to repeat mistakes. The best Highlander model now is its latest 2022 model, packed with the best features and innovations to make driving more pleasurable.
What are the most common problems with the Toyota Highlander?
The most common problems with the Toyota Highlander are oil leaks, faulty airbags and conditioning systems, battery problems, excessive oil usage, and engine failure. You have to be careful about the model year you buy to avoid getting one that will drain your pocket significantly for maintenance and repairs.
Are Toyota Highlanders reliable?
Toyota Highlanders are reliable if you get the right one. That is why it is important to research before purchasing so you know the model to avoid. If you get the right model and are faithful to the proper maintenance schedule, you can drive the Highlander for up to 20 years without serious issues.