Common problems after changing fuel pump — and solutions
Be prepared for common issues that may arise after changing your fuel pump.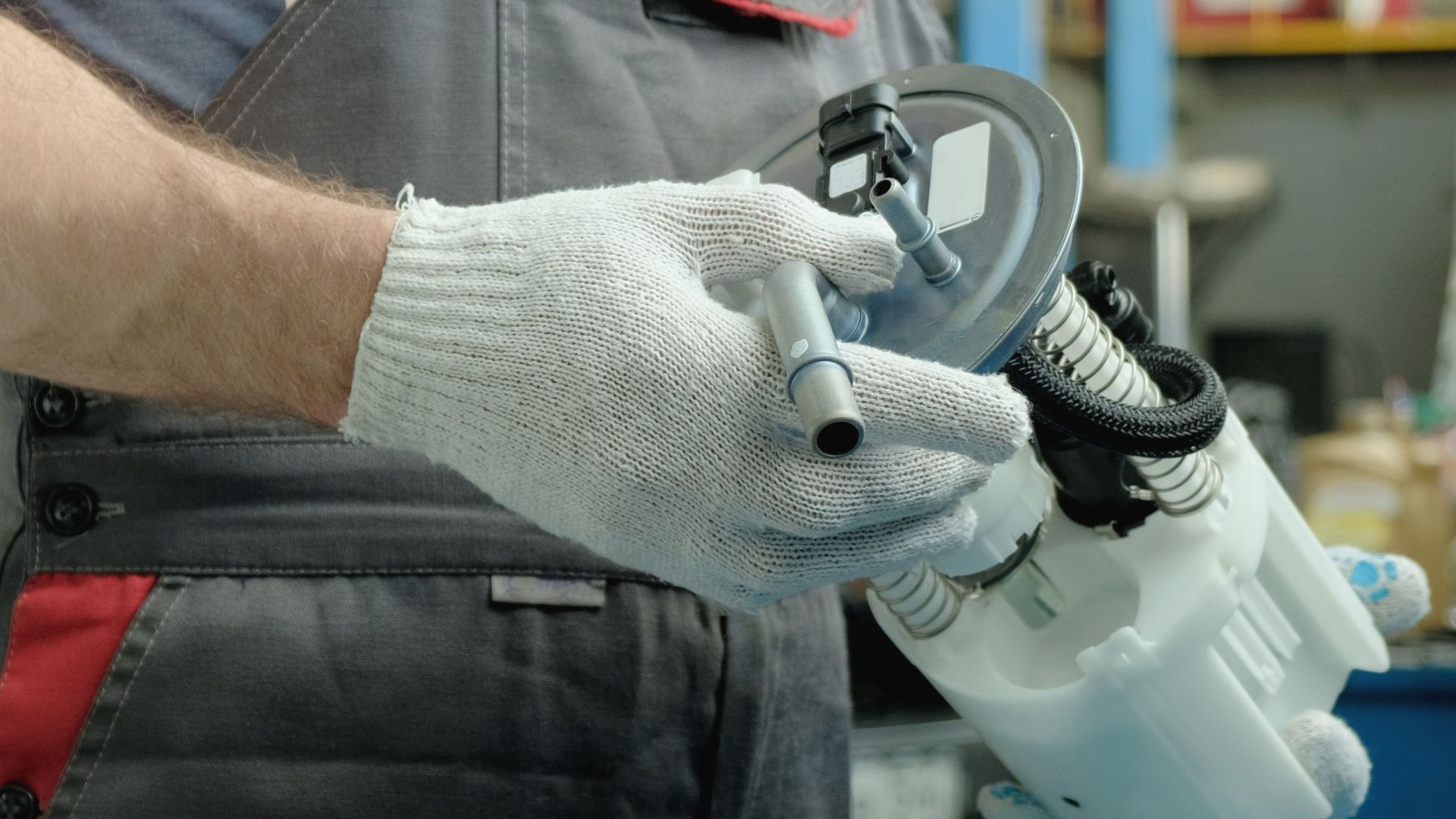 When driving and you notice your vehicle starts to falter, it could be due to a faulty fuel pump, so it is essential to get it checked and change it immediately. After changing the fuel pump, you may expect your car to run smoothly without any hitches, but sometimes the fuel pump may not function as expected.
Some common problems after changing the fuel pump include low fuel pressure, incorrect fuel gauge reading, failed engine start, and an unusual noise when accelerating at low speed. The fuel pump may not function as expected because it may not be compatible with your vehicle or not be properly installed.
All fuel pump problems have a solution, so it is essential to know what to do when encountering one. You'll learn about these problems and their solutions in this article.
What is a fuel pump?
A fuel pump is a vital component of your vehicle. It is responsible for sending gasoline through the engine, causing combustion. A malfunctioned fuel pump will make your car not run smoothly. A mixture of gas and air is burnt to produce power to move a vehicle.
The fuel tank is located at the back of the car, and it needs to transport fuel through a long distance at appropriate amounts to the engine at the front of the vehicle. There are two types of fuel pumps; mechanical fuel pumps and electrical fuel pumps. It is vital to know how the fuel pumps work to get a better idea of why they fail.
Types of fuel pump
There are two types of fuel pumps, and they all work in unique ways.
Mechanical fuel pump
Mechanical fuel pumps are connected to the camshaft, but in some engines, you can find it operated by the crankshaft. The engine powers them. The rotation of the camshaft induces a lever in the fuel pump.
This series of rotating motions eventually pulls down on a diaphragm; as the camshaft rotates further, the diaphragm and the lever return to their initial position. The fuel gets sucked into the pump through a one-way valve, which cannot return to another position.
The fuel is pressured to leave the pump as the diaphragm constricts, and this makes it go through another valve that leads to the carburetor. As this process repeats, the fuel pump will draw more fuel and send it to the engine.
Electrical fuel pump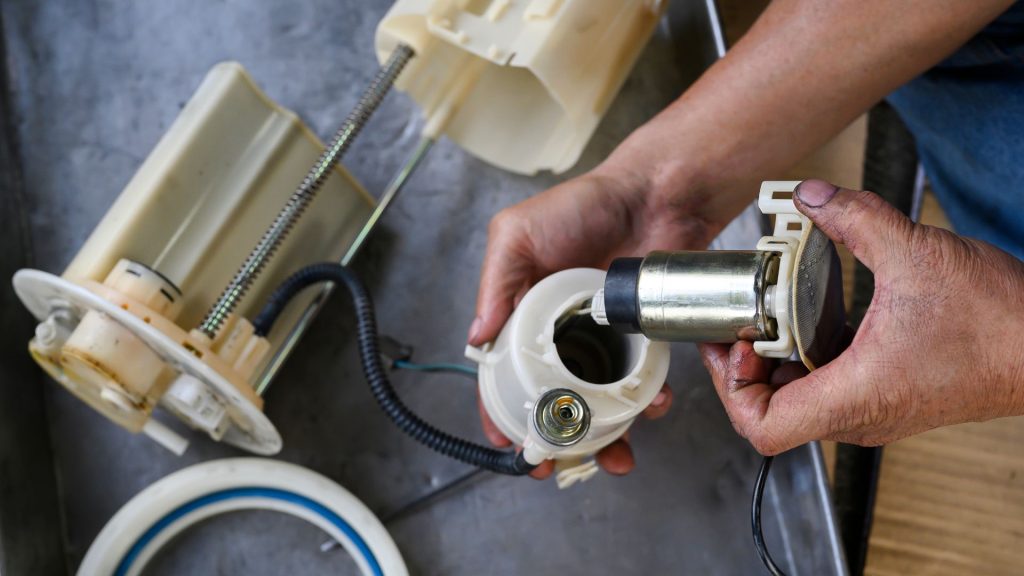 The electrical fuel pump acts with the same diaphragm system to draw fuel from the tank and send it to the carburetor. This is similar to the basics of the mechanical fuel pump. The significant difference is that an electrical fuel pump isn't connected to a camshaft.
It uses an electromagnetic switch, solenoid, to pull down the diaphragm. When the solenoid gets turned on, it attracts an iron rod above the diaphragm, creating a suction. The basic principle of mechanical and electrical fuel pump operation is the same. The power source is the only difference.
Common problems after changing a fuel pump
To accurately identify a fuel pump issue, you need to be attentive to some of the visible symptoms. A unique sign of a faulty fuel pump is the sound it emits. A whining noise from the fuel tank could indicate a fuel pump problem. Some of the most common problems after changing a fuel pump include;
Rough idling
Rough idling is caused by fuel pressure when the engine is not getting an appropriate amount of fuel. This is a common issue that results from an improper installation. It is more prevalent in electrical fuel pumps.
A fuel pump that isn't compatible with your vehicle could result in rough idling, but it isn't so common. It could occur when the fuel pressure is inconsistent.
Changes in fuel pressure, especially low pressure, can cause rough idling, which can be traced directly to the fuel pump. Installing a new fuel pump doesn't stop a rough idling from occurring.
Engine fails to start
Your engine fails to start when a fuel pump is incompatible with your vehicle. Several engines require different amounts of fuel. This varies depending on the engine's size, model, and manufacturer.
Manufacturers suggest a particular type of fuel pump for a vehicle because for an engine to work adequately, it needs to get the proper amount of fuel. The first combustion starts a chain reaction to turn on your vehicle.
In the absence of an appropriate amount of fuel, the engine may fail to fire up. Subsequently, the car might start, but the fuel pump will not supply a suitable amount of pressure, so you will find it challenging to start the vehicle.
Fuel gauge reading errors
After installing a new fuel pump, there is a chance that your fuel pump readings may become erratic. The gauge readings will display that your fuel tank is full at one moment and may indicate that the fuel tank is empty at another moment. This is commonly caused by bad wiring.
Usually, it would help if you didn't replace a fuel pump alone when it gets faulty; it is best to replace the entire unit. The fuel gauge sending unit is a component that needs to be replaced as well. It is responsible for sending and reading information about fuel levels in your fuel tank.
In rare scenarios, if you only replace the fuel pump, its operation might cause the fuel gauge sending unit to malfunction. It can be caused by high pressure or overheating.
Sputtering, clicking, and whining noise
If you notice a sputtering noise from your engine after installing a new fuel pump, it indicates a faulty fuel regulator that needs to get replaced. A clicking sound from your vehicle means a damaged pressure sensor in the gas tank.
This clicking sound is more audible when you start the car, and it will go away after some time. Replacing the gas cap can help remedy this problem. A loud whirring or whining noise from your fuel tank signifies a malfunctioning fuel pump.
An excellent operational fuel pump emits a faint buzzing sound that is inaudible when driving. You can confirm if your fuel pump is in good condition by turning on the ignition; while the fuel cap is open, you should hear a buzzing sound or a soft hum. If you don't hear any sound, it indicates a faulty fuel pump.
You may also wonder about what happens when the fuel pump goes out while driving. While it rarely happens, it can prevent your engine from properly functioning since the fuel can't be drawn into the combustion chambers.
Engine revs abruptly
When an engine revs suddenly, it can be traced to an installation of a newly replaced fuel pump. A surge in the engine's RPM will occur when there is an inconsistent fuel delivery to the engine.
If the fuel pump does not inject an adequate amount of fuel into the engine, an RPM upsurge might occur. For complete combustion to take place, you will need fuel and air.
Higher amounts of fuel do not mean more significant power. Without proper airflow, you would lose power. A sudden engine rev can be hazardous. If you do not have control over the accelerator, you can't control your vehicle.
Fuel pump stops working
If you notice this problem, it is most likely caused by an incorrect installation. It is pretty common to install your fuel pump mismatched. If the fuel pump cannot draw fuel from the engine, it will not work.
This is the most prevalent installation error, although there are other possibilities. For instance, signs of a bad fuel pump relay or a blown fuse can lead to a seized fuel pump which draws combustion issues.
It is important to note that the symptoms of a fuel pump failure might be visible in some other car failures. If you misdiagnose the issue, you will replace a functioning fuel pump instead of tackling other car failures.
Our take
A fuel pump replacement is an easy task to carry out even when you have no experience. However, if the fuel pump is not appropriately replaced or you use an incompatible model, you will face problems afterward.
Rough idling, car not starting, and engine rev surges are common problems caused by incompatible parts or human errors. Driving with a damaged fuel pump can cause significant components of the vehicle to get faulty. You should get your fuel pump fixed if it is not functioning correctly.
Why is my car not starting after replacing the fuel pump?
Your car can fail to start after replacing a fuel pump because the newly installed pump may be incompatible with your vehicle. When the fuel pump is incompatible with your car, an adequate amount of fuel will fail to reach the engine, causing the engine not to start.
Do you have to prime a new fuel pump?
Some fuel pumps need to be primed, depending on the fuel pump type. You may need to prime a new fuel pump in most cases. You can only use the prime in a situation where your engine falters. 
Why is my gas gauge not working after fuel pump replacement?
When a gas gauge isn't working after a fuel pump replacement, it is usually caused by bad wiring. It is essential to change the gas gauge unit when getting a fuel pump replacement; else, it could become faulty and give inaccurate gauge readings.
What would cause a new fuel pump to go bad?
A new fuel pump can go bad when there are electrical faults, insufficient filtration, overheating, and fuel starvation. Your fuel pump can also go bad without giving a warning, so it is crucial to carry out routine inspections.