Mazda CX-9 years to avoid — most common problems
Avoid problematic Mazda CX-9 models.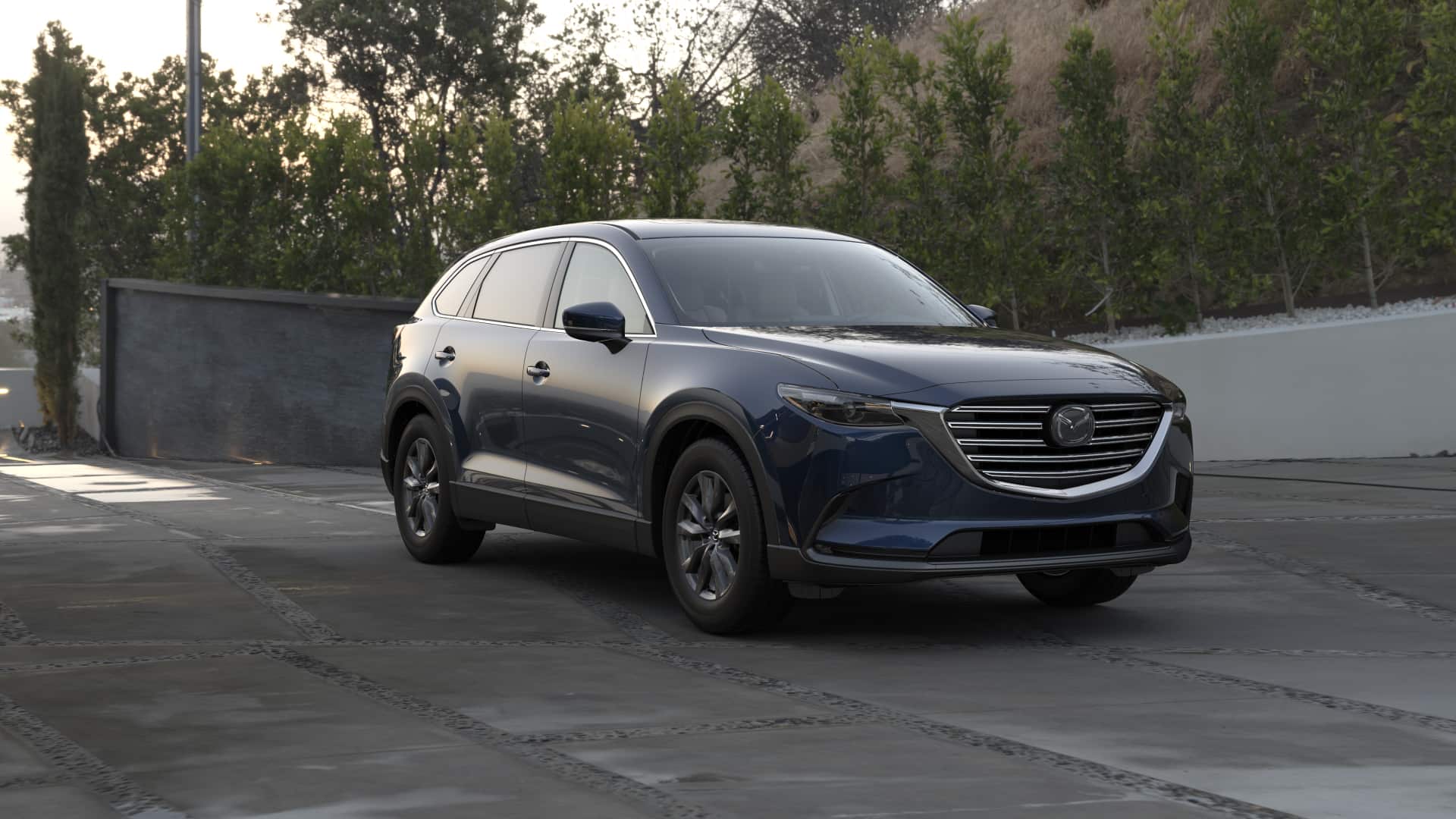 As a replacement for the Mazda MPV minivan, the first Mazda CX-9 was introduced in 2007. It was spacious, cozy, and maneuverable and included a third row, bringing the total to seven-passenger seats.
Since its inception, the CX-9 has advanced considerably. The midsize crossover SUV Mazda CX-9 made its debut in April 2006 and is still being manufactured today. Despite being assembled and produced in Japan, the Mazda CX-9 is not sold there since it does not adhere to Japanese car size regulations.
Since 2006, Mazda has been manufacturing the CX-9 and released yearly. Hence, determining which model to purchase might be challenging with many available options. Here, we will discuss the Mazda CX-9 years to avoid.
Why you can trust REREV's advice on which car model years to avoid: Our car experts look at official data, ask real drivers what they think, and talk to experienced mechanics to make sure our list is useful. This reliable info can make buying a car easier for you. Want to know how we do it? Find out more about our research methodology.
Most common Mazda CX-9 problems
Owners of CX-9s appear to adore them, and it can be difficult to find a secondhand one. Even the best cars can break down, raising a nagging question in the back of your mind regarding their dependability.
Throughout its 16-year production run, the Mazda CX-9 hasn't experienced many issues. It does have a few, though.
Brake problems
The most frequent brake problems are forceful braking or a soft or loose brake pedal. There have been complaints concerning the brake power boost unit's poor performance and early braking wear.
According to reports, these brake problems can arise at any mileage; some started before 50k miles, while others started having them after reaching over 90k miles. The typical cost of repairs is $1,200. Most complaints centered on the 2012 Mazda CX-9's brakes.
Engine problems
The last thing any driver or car owner wants to deal with is engine issues. In addition to being expensive to fix, they can result in tragic unforeseen events while driving. Numerous Mazda CX-9 owners and drivers have voiced concerns with the SUV's engine.
Water pump, coolant leaks, ignition coil, and total engine failure are often reported problems. Also, some drivers have complained about symptoms of rod knock, especially when it comes to CX-9 models equipped with a 2.3-liter turbocharged engine.
Additionally, the head gaskets on the 2008 and 2013 Mazda CX-9 are flimsy; they split easily, allowing coolant to leak out. Engine issues with the Mazda CX-9 are expected to cost $4,000 to fix.
Transmission problems
Indeed, there haven't been a lot of complaints about transmission problems with Mazda CX-9s, but there have been enough to warrant mention. Transfer case failure is the most frequent issue, with the Mazda CX-9 transmission transfer case receiving the most complaints from SUV owners. Along with the symptoms of a bad transfer case, drivers have also reported harsh gear shifts and shuddering.
The most frequent transmission- and drivetrain-related issue on the Mazda CX-9 from 2011 and 2012 is transfer case/differential failure.
Electrical/internal accessories problems
The Mazda CX-9 SUV has numerous internal accessories, all powered by the electrical current produced by the vehicle's battery. Owners of the Mazda CX-9 claim that most of the inside components malfunction after a while, typically after 15,000 miles.
Infotainment issues, GPS issues, bad alternators, and dead car batteries are among the most frequent issues reported by Mazda CX-9 owners. Most users found that changing the battery resolved their problems, while a few others required repairs that cost, on average, $700.
Which Mazda CX-9 years to avoid?
If you're looking to purchase a dependable used SUV, you have a variety of Mazda CX-9 models to choose from. They give you the required interior space, comfort, and handling. Additionally, they only require a little maintenance and repairs.
However, there are a few years you ought to steer clear of while hunting for a Mazda CX-9. Here are the top Mazda CX-9 iterations to avoid.
First-generation Mazda CX-9 (2008 and 2010-2013 model years)
Car reviewers and consumers alike were pleased with the CX-9 when it was first introduced in 2007. The 2008 version of this Mazda SUV had many problems. Even though the 2008 CX-9 has some minor issues, its broken water pump is the primary reason we wouldn't recommend buying it. This model has a history of water pump failures, eventually leading to engine failure. Many customers who purchased the 2008 Mazda CX-9 reported having complete water pump failures.
Since it typically manifests around 100,000 miles, Mazda failed to discover this technical defect immediately.
Additionally, people had to deal with a variety of engine issues as well as common problems like airbags, suspension, and handling problems. Premature brake wear was frequent, and the brakes had a firm pedal.
The fact that these are not isolated events should be your main worry when purchasing a used 2008 CX-9. The 2008 CX-9 was a problematic model year for many drivers, so you should avoid it if you don't want to spend much on repairs.
Despite the positive reviews for the 2009 model, the 2010 Mazda CX-9 was similar to the 2008 version because many of the same problems remained. In particular, the water pump would eventually fail after 100,000 miles of driving.
If you identify it before it causes severe damage, you should be saddled with a $400 to $800 repair charge. This problem affected several drivers on a very constant basis.
Many drivers dread paying for this kind of maintenance, but it might get much worse if you put off fixing the problem.
Furthermore, brake failure was another issue with the 2010 CX-9. Owners of the cars complained that their brakes would become stiff and unreliable after about 100,000 kilometers. Brake difficulties, engine failure, and a broken water pump present more than enough reasons not to purchase the 2010 Mazda CX-9.
Even though it appeared Mazda had finally found a solution to the infamous water pump problems that the earlier versions suffered. However, the CX-9 had a fresh set of difficulties and reliability issues with the 2011 Mazda cx-9.
The 2011 CX-9 brake problems were common, as many drivers who purchased this vehicle reported brake problems, with complete brake failure being the most extreme scenario.
Brake performance degradation may start to be noticeable between 80,000 and 90,000 kilometers. But if the brakes function correctly, you can experience a problem with them beginning to make noise or performing poorly. The brake booster can fail, which can significantly reduce brake performance.
In addition, several drivers did note that their gears would start slipping, even if transmission problems were not quite as apparent as the defective brakes. Owners of the 2011 Mazda CX-9 have claimed that their car would occasionally shift gears, necessitating expensive gearbox repairs.
Sadly, Mazda did not address many of the fundamental flaws with the 2011 CX-9, and many of the same faults are still present in the 2012 model. Many 2012 CX-9s experienced unstable performance due to brake issues, the same as the previous year.
The most common issue was that hard braking would eventually occur. Over time, drivers would start to notice a decline in brake performance, which led to the brake boosters ultimately failing. This 2012 Mazda CX-9 flaw is highly dangerous because it has resulted in several accidents. Owners of the CX-9 who encountered this said that they had to push on the brakes hard to get them to react.
Some other drivers' reports of airbag malfunctions are another problem that puts the 2012 cx-9 model on the red list.
The company worked very hard to address the problems with the Mazda CX-9 after the 2012 accident. The 2013 Mazda CX-9, however, continued to have troubles while having half as many as the 2012 model.
The brake booster was still malfunctioning, putting everyone on the road in danger. It was the most serious problem facing the company. The airbags kept deploying, and the ball joint was rusting.
Second-generation Mazda CX-9 (2016 model year)
The second generation of the Mazda CX-9 is generally considered top-tier, with excellent reviews from drivers and critics alike.
However, there were a few issues with the 2016 CX-9 model. The brakes would frequently begin to fail early on, which was the most typical problem observed. Some drivers said their disc brakes had considerably degraded after just 20,000 miles. Drivers would discover it within the first two years after purchasing their 2016 CX-9, which is astonishingly early.
Best Mazda CX-9 years
The Mazda CX-9 has always been a reliable SUV, despite a few mediocre model years. As a result, if you want to buy a dependable SUV, you can do so by purchasing a Mazda CX-9 from one of the following model years:
2007 Mazda CX-9
2009 Mazda CX-9
2014 Mazda CX-9
2015 Mazda CX-9
2017 Mazda CX-9
2018 Mazda CX-9
2019 Mazda CX-9
2020 Mazda CX-9
The Mazda CX-9 of 2018 paved the way for the 2019 model. It has four trim levels, excellent handling, a powerful engine, and numerous innovative active safety technologies, such as blind-spot recognition and intelligent brake support, as standard equipment.
The 2019 Mazda CX-9 is a fantastic vehicle, and both owners and drivers agree on that. It has a responsive drivetrain and is simple to operate. Furthermore, some trims' interior is luxurious, improving their comfort.
The model also introduced four distinct trim levels to the market, each with a fantastic heads-up display that provided useful information and adaptive cruise control and is considered one of the best driving experiences in its class.
Is the Mazda CX-9 worth buying?
Although the CX-9 from Mazda had some disappointing years, most users concur that it is a fantastic midsize SUV that is dependable and worth purchasing. Apart from those problematic years, which you are advised to avoid, the CX-9 is a good car overall.
Almost any second-generation Mazda CX-9 should be fine to purchase in general. But some years stand out above others.
So, you should always correctly inspect any used car you plan to purchase for any potential flaws.
Which Mazda CX-9 year is the best?
When it comes to the Mazda CX-9 best year, it is tough to name one. The years 2007, 2009, 2014, 2017, 2018, 2019, 2020, 2021, and 2022 are the greatest Mazda CX-9s to purchase.
Do Mazda CX-9 have issues?
Some common issues the CX-9 is known for are; water pump failure, engine failure, hard shifts, transmission slips, and brake booster failure.
Is the Mazda CX-9 a reliable car?
Yes, the second generation of the CX-9 is a reasonably reliable model, according to our reliability assessment. The engine is pretty good, with the exception of a few engines that are impacted by poorly cast cylinder heads. The safety has increased, and the transmission is also excellent, providing pleasant driving experiences and maximum fuel efficiency.
How long will a Mazda CX-9 last?
Mazda CX-9 vehicles have a long lifespan, and these cars can easily travel 200,000 miles without any issues. Even so, much of it hinges on the model in question and not so much for those that Ford helped build. However, the longevity of their most current models is excellent.
Which Mazda CX-9 engine is most reliable?
The 2.5 L turbocharged 4-cylinder engine is undoubtedly the best of all the engine options the Mazda CX-9 has offered.u003cbru003eu003cbru003eThe other engines' failures owing to the water pump problem undoubtedly put them below the ranking.
How much can a Mazda CX-9 tow?
Although not designed for towing, the Mazda CX-9 can haul as much as any other car in its class, which is 3,500 pounds. You should go for pickup trucks if you want something more capable.