Honda Pilot years to avoid — most common problems
Avoid potential issues by knowing the Honda Pilot years to avoid.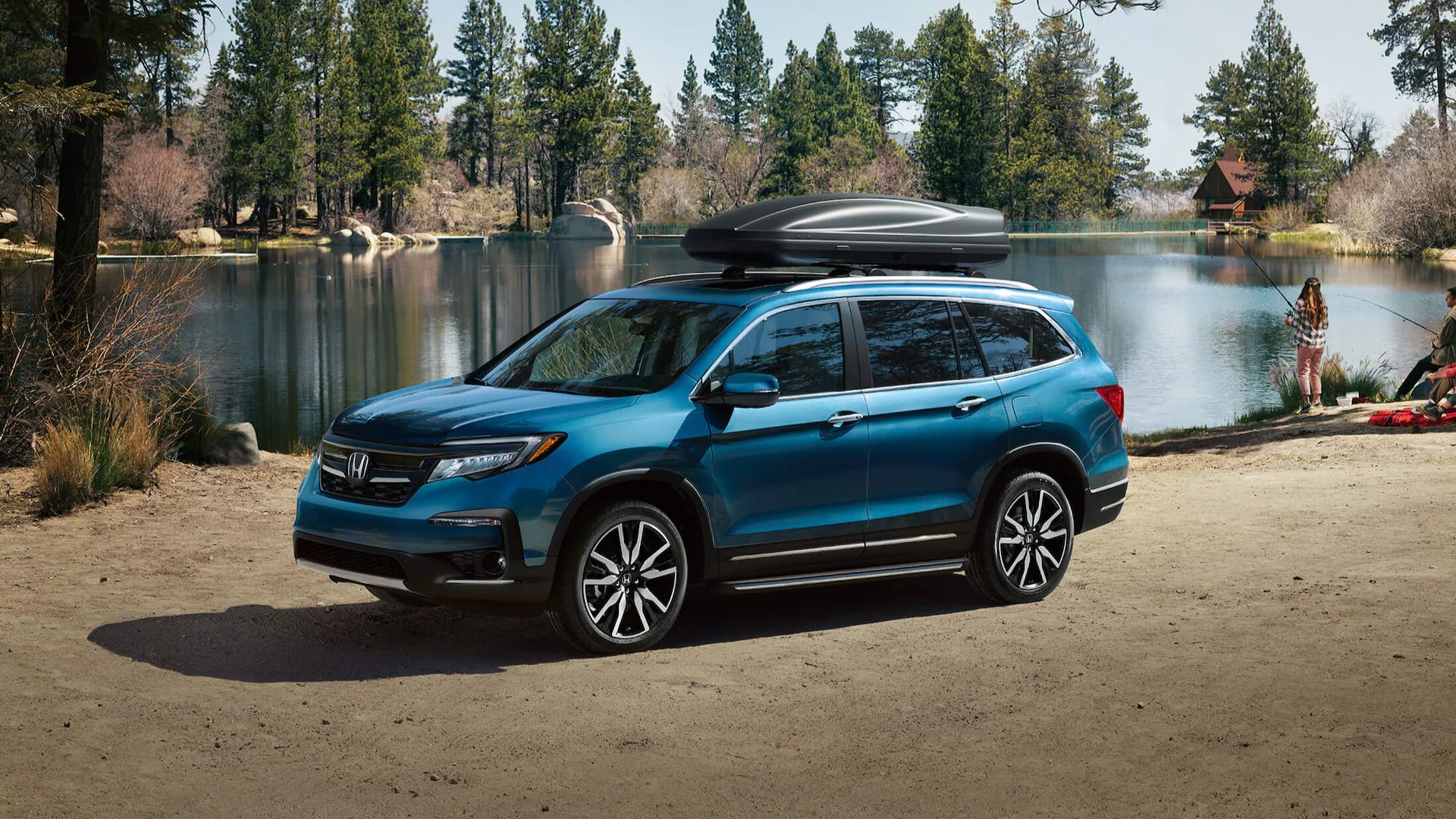 As a highly reliable family 7-seater, Honda Pilot is one of the most popular mid-size SUVs on US roads. The car has been in production since 2002 and it achieved the peak of its popularity with the fourth generation. There's no doubt that it's a good car, but it has some problems characteristic of certain production years.
If you wish to shop around for the most reliable model, this guide on Honda Pilot years to avoid should do the trick. We'll go over some of the main flaws of the bad model years, as well as reliable and recommended model years to go for.
Why you can trust REREV's advice on which car model years to avoid: Our car experts look at official data, ask real drivers what they think, and talk to experienced mechanics to make sure our list is useful. This reliable info can make buying a car easier for you. Want to know how we do it? Find out more about our research methodology.
Most common Honda Pilot problems
Luckily, there haven't been many reported problems with the engines and transmission for Honda Pilot models. In that sense, the first-generation models perhaps suffered the most critics, while newer generations don't have such expressed problems.
Besides the first-generation transmission issues, there have been numerous recalls due to faulty airbags, body paint problems, and electrical issues. Also, there were some reports where drivers complained about the fuel injection system, so these are the main problems you can face by buying a used Honda Pilot.
Transmission problems
The only model year that came with significant transmission issues is 2003 and it's no wonder since it's the first production year of the Honda Pilot. The problematic transmission was a 5-speed automatic and this problem was luckily solved for the later model years.
Drivers have mostly complained about transmission slipping and harsh downshifts regarding this transmission, so it's best to avoid the 2003 model year because of it. Problems of this nature could easily cause fixing expenses up to $2400, which is around half of the car's value on the used market.
Airbag system recalls
Another crucial problem to have in mind before buying a used Honda Pilot is an airbag system failure. This issue was common for 2003 to 2008 Honda Pilot models, as well as the 2014 and 2015 models due to a faulty airbag module.
The frontal airbag module was suspected to cause inflator bag explosions in the front seating row. As a consequence, sharp metal fragments could pose a safety threat, and that's the main reason behind the recall to replace the driver's airbag inflator.
It's therefore safe to buy recalled models, but it's important to first check if the model you've got your eyes on has gone through the recall.
Electrical issues
While the airbag fault can be bad for driving safety, one problem that's much less severe is an electrical issue. These problems were reported both for the second and third generation of the Honda Pilot, and the result was a recall of 2015 Honda Pilot vehicles to fix the issue.
The main problem was with the trouble codes that kept showing up on the dashboard. While false codes are common for many models, it's dangerous in case something is truly wrong. On top of that, some instrument cluster issues caused the recall in 2015.
The instrument cluster was updated in those models, so they are now safe to buy as used.
Fuel injection problems
Fourth-generation Honda Pilot also faced some issues with the fuel delivery system. One of the common issues was the faulty fuel pump which often went out while driving. This caused a risk of engine stalling which posed a safety threat, so the recall happened in 2019.
Some of the model years that were most affected by this issue are the 2016, 2018, and 2019 model years. The low-pressure fuel pump within the fuel tank was mostly the culprit, and Honda replaced these pumps during the recall to fix the issue and ensure proper fuel injection.
Which Honda Pilot years to avoid?
Now that you know about some of the main problems of Honda Pilot cars, it's time to go over the model years you should avoid due to these issues. The biggest problem with these cars was the potential airbag risk, and it's crucial to avoid the affected first-generation model years and 2014 to 2015 models.
Honda did quite a few recalls with the different Pilot generations, so you should either go for a recalled model or avoid these model years completely:
First-generation Honda Pilot (2003 and 2005 model years)
The first generation Honda Pilot didn't live up to expectations mostly due to a 5-speed automatic transmission failing in the 2003 model. Luckily, this problem has been taken care of for the later model years, but the 2005 model year has also proved to be unreliable.
It's mostly due to electrical issues and the airbag risk which was later on removed during the recall, but it's still best to go around these model years. If you are buying a first-generation Honda Pilot, it's best to go for a 2006 model year as the final year of production with these problems being sorted out.
Second-generation Honda Pilot (2009 and 2011model years)
The second generation of the Pilot was in production from 2008 to 2014 and it features some of the most reliable models of the car. However, some model years are best to avoid, including the 2009 and 2011 Honda Pilot.
The main reason for this is the problem with electrical features, warped brake discs, and body paint that quickly started to peel off. While these models didn't have any significant problems like engine or transmission issues, it's still a good idea to go for later model years of this Pilot generation.
Third-generation Honda Pilot (2015 and 2016 model years)
Due to the common problems regarding faulty airbag inflators, electrical issues, and fuel pump problems, the 2015 and 2016 model years suffered a lot of critics. It's a safer option to go with the later models of the third generation to avoid having to inquire about the recall information and whether the airbag fault has been fixed.
Also, these models suffered a lot of electrical issues, especially concerning the instrument cluster, so that's another thing to consider before buying.
Best Honda Pilot years
After two decades have passed since the introduction of the Honda Pilot in 2002, and there have been some great model years besides the bad ones listed above. Honda models are known for their reliability and longevity, and many drivers have reported their Pilot models going over 300,000 miles.
Here are the best Honda Pilot model years to buy to get the most reliable model out there:
2004 Honda Pilot
2006 Honda Pilot
2008 Honda Pilot
2010 Honda Pilot
2012 Honda Pilot
2013 Honda Pilot
2014 Honda Pilot
2017 Honda Pilot
2018 Honda Pilot
2019 Honda Pilot
2020 Honda Pilot
2021 Honda Pilot
The main problems with the first-generation car like faulty transmission or airbag faults have mostly been sorted out for the 2006 model year. Second-generation issues like peeling paint and electrical faults aren't as much of a safety risk, and the second-generation has proved to be quite reliable.
This is especially the case with later model years like the 2013 and 2014 Honda Pilot. Finally, the third generation came with the first years being problematic again, but model years through 2021 have proven to be quality mid-size SUV solutions.
Is the Honda Pilot worth buying?
Honda Pilot is one of the mid-size SUVs with the lowest account of engine and transmission failures throughout the generations. Like any Honda, it's a reliable vehicle with minor issues specific to some model years.
Hopefully, this guide will help you stay away from those problematic model years and pick the most reliable ones like the 2014 and 2018 Honda Pilot.
What year Honda Pilots are most reliable?
The most reliable Honda Pilot years include the 2006, 2018, and 2020 model years.
Which year Honda Pilot has transmission problems?
Honda Pilot had transmission problems in the 2003 model year with the 5-speed automatic gearbox.
What year is the safest Honda Pilot?
The safest Honda Pilot is the 2021 model year that received 5 out of 5 stars on NHTSA's safety rating test.