Subaru Forester years to avoid — most common problems
Discover the crucial Subaru Forester years to avoid for a smarter car-buying decision.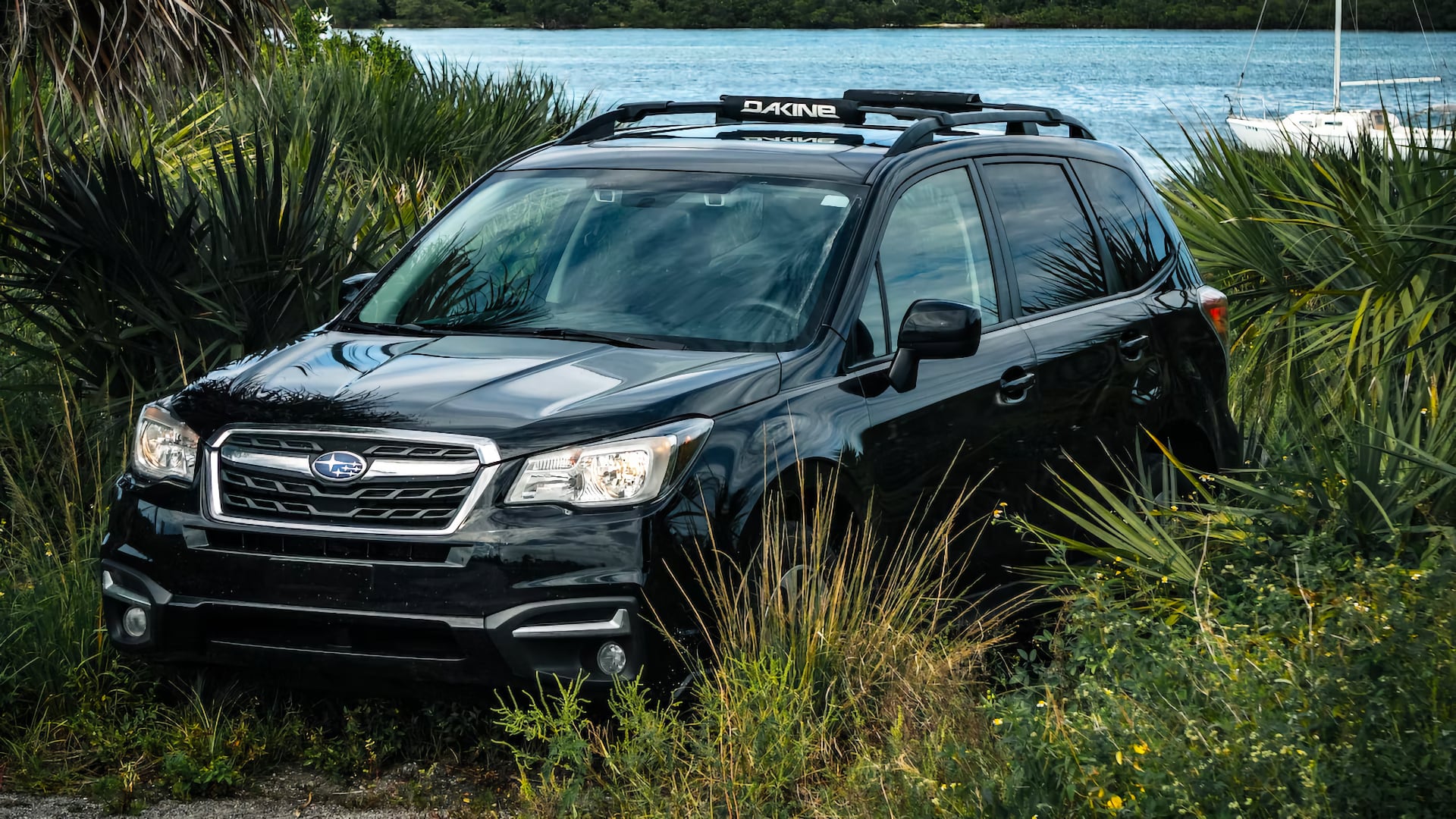 The Subaru Forester is inspired by Volkswagen and is one of the first crossover SUVs. It is best known for its roominess, comfort, responsiveness, visibility, and reliability. Its selling point for most drivers is its raised ground clearance which enhances its off-road performance.
Like many other vehicles, some production years released Subaru Foresters that deviate from what it is generally known for today. This article presents Subaru Forester years to avoid, why, and what makes the Forester worth your money.
Why you can trust REREV's advice on which car model years to avoid: Our car experts look at official data, ask real drivers what they think, and talk to experienced mechanics to make sure our list is useful. This reliable info can make buying a car easier for you. Want to know how we do it? Find out more about our research methodology.
Most common Subaru Forester problems
You have to look out for certain things when buying a used car, including the problems common to it after usage for a certain time. Below are the most common issues you can expect on a Subaru Forester.
Sensor failures
Two particular sensors are notorious for failing in the Forester – the oxygen sensor and the knock sensor. Foresters made between 1999 and 2014 commonly have an issue with their oxygen sensors which causes a crack to develop, triggering the check engine light.
Knock sensors, however, seem more severe as they can affect the vehicle's performance and engine when bad. They are designed to monitor the engine's combustion process, send the right signals to control it, and also give off a 'check engine' light when faulty.
You can fix the faulty knock sensors by replacing them, but any issue with the oxygen sensor should be treated by a Subaru dealer as soon as possible.
Faulty air conditioning
Foresters are not the only SUVs to experience faulty air conditioning, but they are well-known for it. It is common to feel the AC on your Forester giving out hot air.
Most times, recharging the system solved the problem. Drivers who do not address the problem on time only need to replace their condenser to resolve the problem.
Defective airbags
The airbags on the 2010 to 2013 models had a severe case of defective airbags followed by the SRS light. When aware of the issue, Subaru recalled all Foresters suffering from it for free replacements at their dealerships.
Excessive oil consumption
The 2014 Forester model, in particular, had drivers complaining about the rate of its oil consumption. They reported that the vehicle uses about one-third to one-half of a quart of oil for every 1200 miles, which is quite odd. When the company checked, the reports they gleaned did not reflect the complaint.
Therefore, drivers had to take the issue into their own hands by carrying extra quarts of oil in their vehicles, getting a new short block, or replacing the engine altogether, depending on the strength of their pocket. All these measures worked well.
Leaking brake fluid
Foresters manufactured between 2009 and 2013 were notorious for leaking brake fluids. The reason for the leak is the gap the fuel tank protector seems to have, which ultimately makes the brake lines corrode and cause the leakage. Some of the symptoms of a low brake fluid include a spongy pedal and lower braking power.
To prevent the problem, some drivers reinforced the entire area to prevent the corrosion process from happening. However, when the damage is done, the best option is to replace the brake line.
Oil leakage
Oil leakages are particularly common for Foresters made between 1999 and 2013 after they have reached 110,000 miles. The reason for the leakage varied and could be faulty tube seals, spark plugs, coils, cover gaskets, and ignition wires. Replacing the offending component always fixed the issue.
Transmission issues
The Forester utilizes the lightweight but powerful CVT transmission, which promotes fuel economy. However, there are numerous CVT transmission problems that Subaru Forester drivers have complained about.
For instance, the 2017 Forester model has a defect that prevents the transmission from getting enough fluid. As a result, the vehicle would jerk, shudder and shake whenever a driver tried to change gears. Subaru had to extend its warranty on the car and ensure the defect was fixed.
Additionally, some Foresters have a problem with engaging the transmission parking rod, which always results in the vehicle moving when it should not. The issue is a serious safety issue to which Subaru responded swiftly, recalling all affected vehicles to replace the entire transmission parking rod assembly.
Which Subaru Forester years to avoid?
Subaru is well known for its quality at affordable prices. However, it also has its fair share of poor production years. Here are the Subaru Forester years you should avoid.
First-generation Forester (1998-2001 model years)
Practically all the Foresters of the first generation are best left alone. They had the most gasket head problems, which implies that they had severe engine problems and, most times, just needed the entire engine to be replaced. The head gasket leaks because it is too weak, especially after the vehicle has done 50,000 miles.
Second-generation Forester (2003 model year)
For the second generation of Foresters, Subaru tried to redeem itself. However, the one model year you should avoid in this generation is 2003.
Drivers had to replace the doors as the original door seals kept breaking, and the window seal let in wind noise often. Even the power window gets affected at some point and would not roll up. It also had problems with the airbags and seatbelts.
The more severe problems the 2003 model has are failing head gaskets, dying engines, sudden power loss during deceleration, and misfires during acceleration. All these issues became prominent mainly after 60,000 miles.
Third-generation Forester (2010-2011 model years)
Subaru received many complaints about engine failure on both the 2010 and 2011 models.
Individually, the 2010 Forester was more frustrating as it involved a lot of issues with its interior accessories. Its compass was non-functional, the critical lock-in was not working correctly, and the driver's seat kept collapsing.
Adding its engine problems which usually stemmed from a blown turbo engine, blown head gasket, and cold starting, culminating in a complete engine failure, makes it quite undesirable. Drivers had to replace the collapsed seats with new ones and also replace the head gasket, which all cost a reasonable sum.
The 2011 model year was less problematic than the former but still had many engine problems, coupled with poor fuel efficiency and excessive oil use.
Fourth-generation Forester (2014, 2015 and 2017 model years)
Of these three model years with many issues, only 2017 did not have a severe transmission-related issue. Its problems were mostly based on its engine and electrical system.
The worst Forester model year of the fourth generation is that of 2014, with its multiple gearbox problems, suspension breakdowns, excessive oil consumption, and engine failure. Though the cost of fixing the issues the 2014 Forester brought with it with mileage is not as high as some other models, its constant want of attention made it a nuisance and a problem in itself.
The 2015 model most likely inherited its predecessor's engine and transmission problems, stressing many drivers with its sudden transmission failures and delays. Its interior accessories brought their issues with malfunctioning speech recognition and spotty Bluetooth connectivity.
The 2017 Forester had fewer problems but was notorious for its weak battery, which sometimes died as early as 25,000 miles. Its radio and navigation system was of no use as they froze often.
Best Subaru Forester years
After the epic failure of the 2017 model, the Foresters began to show significant improvements in their design and performance in subsequent years. Because of these models afterward, Forester gained its current reputation as a reliable, responsive SUV. So, if you seek a Forester for purchase, consider buying any of these year models:
2019 Subaru Forester
2020 Subaru Forester
2021 Subaru Forester
2022 Subaru Forester
These four Foresters are highly rated and offer a lot of value. The only complaint you may get is about the 2019 and 2020 models, whose windshield chips easily. Asides from that, you get a comfortable ride, excellent handling, and good interior space.
The latest Foresters come with innovations centered around safety and comfort and have a great resale value.
Is the Subaru Forester worth buying?
The Subaru Forester has great value and can last up to 250,000 miles with the proper maintenance and care. Due to its rugged nature, its resale value is relatively high, even in old age. You can find some selling for more than the original price when new. That shows how reliable and trusted Forester is on the market.
The Forester is entirely worth buying and will save you money when you buy the right one and also serve as an excellent investment for you, which will return significant profits whenever you decide to sell.
What year Subaru Forester is best?
The 2022 Forester is currently the best pick for SUV shoppers. The 2020 and 2021 model years are the best options if you are looking for a used Forester.
At what mileage do Subaru Foresters have problems?
Most Subaru Foresters usually start developing problems after 60,000 miles. The issues vary with the model year but primarily include engine faults
Which year Subaru Foresters are being recalled?
The 2009 to 2013 Foresters models are being recalled over their defective seat belt assemblies. The recall is a response concerning the safety of the vehicle as the seatbelts cannot correctly restrain occupants in the event of a crash which increases their risk of injury.
Are old Subaru Foresters worth it?
Old Subaru Foresters from its latest generation are worth it as they are strong enough to get you through any situation and still last long. Considering the price some of them sell for, it is sometimes better to buy a new Forester than to bargain the cost of the old one.