Can you sell a car without a title? — explained
Learn the essential steps to sell a car without a title.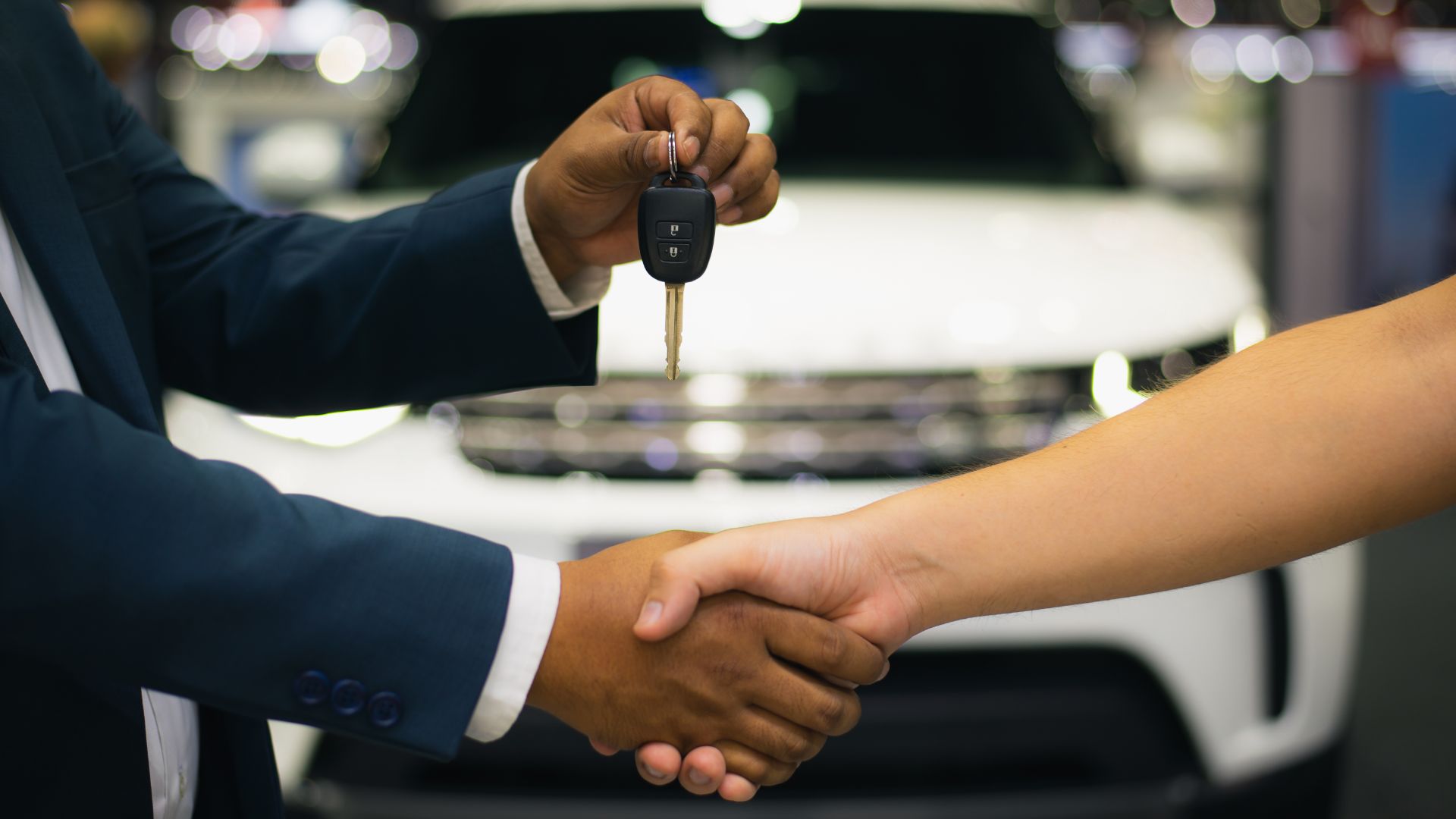 Selling a car is never an easy task. Determining your vehicle's value, posting advertisements, prepping the car for photo shoots, receiving cost estimates from resellers and dealerships, and meeting with potential buyers takes time.
The paperwork regarding the vehicle's certificate of title is a legal document establishing the car's ownership. The vehicle title contains critical information, including the year, make, model, and vehicle identification number (VIN). If you do not have a car title, it can make offloading the vehicle difficult.
Some may ask, "can you sell a car without a title?" You can sell a car without a title, although selling vehicles without proof of ownership is illegal in many states. In this article, we will explore the best chances of selling a car without a title.
Why is a car title necessary?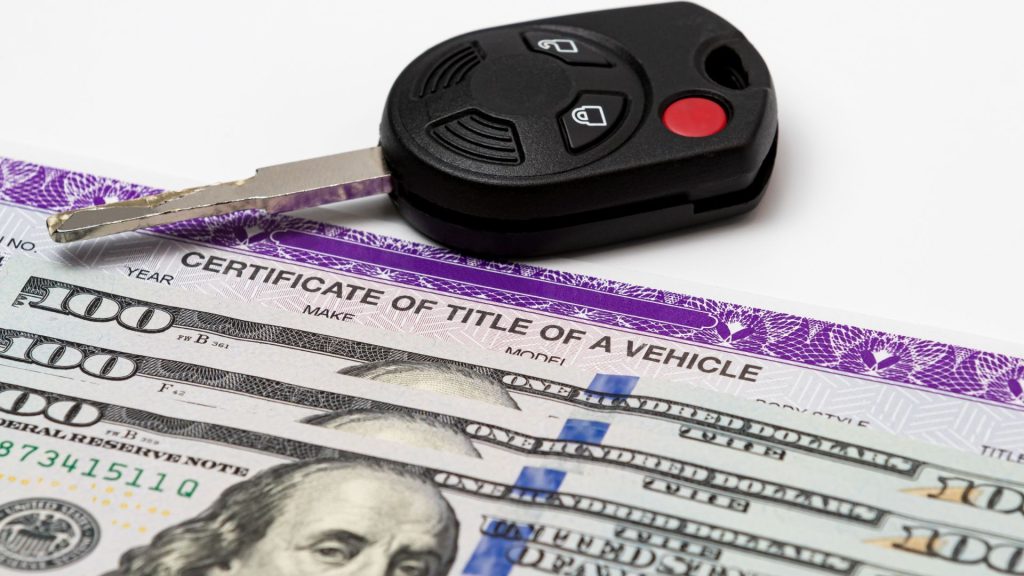 A car's title is a legal document proving a car's ownership. Some states refer to it as a certificate of title or a pink slip. A state's DMV issues titles to car owners and sellers transfer their title certificates to people who buy their cars. Also, you should be familiar with the matter of salvage vs rebuilt title since these indicate to the level of damage that vehicles may have suffered in the past.
New car owners get car titles for the vehicles they purchase from the dealership they bought the car. However, if you are selling a used car, you have to give the title to the new owner. Giving the title to your purchaser proves that it is not stolen, you are the valid owner of the vehicle, and you have the right to sell it because there are no unsatisfied liens recorded on the certificate of title.
Purchasers in most states need a certificate of title to complete the title transfer from the seller's name to theirs. This helps to establish their full ownership rights with the transfer of ownership.
Can you trade your car without a title?
It is normal to find out that you do not possess your car's title. You can quickly resolve it by requesting a duplicate title through your local Department of Motor Vehicles (DMV). Sometimes, you do not need a title to sell your car. It's also essential to know what a car title looks like and to figure out how you can verify ownership and trade a car without a title.
If you reside in a state with the Electronic Lien and Titling (ELT) program, you can trade in your car without a title. Dealerships can access the ELT system to verify and transfer ownership.
The trade-ins through dealerships in ELT-eligible states are more convenient than a private party sale. Private-party sales require a title to transfer ownership. You will have to request a duplicate title which can take weeks or longer, depending on your local DMV.
How to sell a car with no issued title
Some states do not issue car titles for vehicles over a specific age. Connecticut does not require vehicle titles for car models more than 20 years older than the current year, and New York doesn't require titles for cars from 1977 and older.
A Supplemental Assignment of Ownership from Q-1, the last owner's registration, and a bill of sale form H-31 are all a purchaser needs to register a non-titled car. A handwritten bill of sale is also acceptable if it describes the vehicle, states the date and sale price, and the correct seller and buyer information.
Ensure that your bill of sale includes the details of the car you are selling, the car's make, model, year, vehicle identification number, and other unique features such as special accessories or a custom paint job. The buyer and seller's signature, sale price, and contact information are also essential.
Validating the bill of sale document gives an additional level of legal protection. A buyer or seller may need to complete other paperwork for the new owner to require a title, although it depends on the state's requirements.
How to sell your car if you owe money on the auto loan
You can sell your car if you owe money, but the lien holder is likely listed on the title and may hold onto it until the loan gets paid off. If you plan on selling the vehicle privately, paying off the auto loan entirely and having a title can make the sale better. You should contact your lender to discuss the most effective way to repay the loan and obtain the car title if needed.
Selling at a dealership with an outstanding loan should be relatively easy since the dealer will most likely facilitate paying the lender and getting the title. If you sell the vehicle privately and do not have the car title, the process will be more confusing. Firstly, you will need to get your payoff amount from the lender and determine their transaction protocols.
Some lenders require the buyers to write a total amount check and give a review for the positive equity, or you'll owe the purchaser the difference for negative equity. In contrast, other lenders require the buyer to pay the loan balance, and the rest will be left to you and the buyer. If you choose this route, it is crucial to be transparent and inform your potential buyers of the situation and steps to transfer the title.
How to order a duplicate title and sell your car
Check if your vehicle is exempt
If your vehicle is more than 15 -25 years old, it could be exempt. It means the state won't issue a title for the car, and the only proof of ownership required to register the vehicle is a bill of sale. Your state can allow you to sell your vehicle if you legally transfer ownership to the new buyer, who would be issued a temporary permit and begin the retitling process. This could let you sell the vehicle sooner. Since car titling varies by state, you should research sales-exempt requirements in your jurisdiction.
Learn how to replace a car title
Here's what you should do if you do not have a car title, depending on the circumstance.
The title is under a lien: you should contact your lender and tell them your intention to sell your vehicle. They will give instructions on how to sell the car with a lien on it and get the title release to you.
If the title is damaged or lost: submit an Application for Duplicate Title with your DMV. The DMV will guide you through the steps to complete the process.
The car was stolen: Look for your bill of sale to show proof of ownership if you request a duplicate title from the DMV.
You moved out of state: if your new state uses an ELT program, you can likely complete the process entirely online. If not, you may have to visit the DMV.
Request for a new title if necessary
If you request a new title, it means you want to change the title status. Better still, you will have the required documents to request a transfer of ownership. You also need to show the original bill of sale that proves your ownership as a buyer with the bill of sale that proves it has changed ownership with you as the seller. If you apply for an abandoned vehicle title, the DMV will attempt to locate the last owner of the record to verify the sale.
Write up a bill of sale
A bill of sale is an essential piece of information needed to transfer a title. The information on a bill of sale is identical to the details of the vehicle title. Ensure that you include your address, the make, model, and year of the vehicle, the buyer's name and address, the Vehicle Identification Number, and a notarized signature.
If you are selling to a buyer from another state, you may need to provide a copy of the vehicle registration in your state, a notice of sale, and the bill of sale. If you are unsure of what is required, contact your DMV for more information.
Sell Your car
Selling your car to a dealership is a stress-free option because they fill out all the legal paperwork for a living. If you are selling to a private party, you should know how to fill out the certificate of title. A completed certification of the title includes the following;
Registered owner's signature
Odometer disclosure signatures by both buyer and seller: During the time of sale, write down the number of miles of the vehicle.
Buyer's information: The backside of the car title will require the new owner's name, driver's license number, mailing address, and signature.
Sale Information: Ensure the buyer accurately takes the time of sale and the price of the vehicle
Our take
If you know how to sell a car without a title and how to request a title when necessary, it gives you an advantage when you are ready to make a deal. Whether you are negotiating a trade-in of your vehicle for a new owner or a used car sale, you can do so seamlessly because you have the proof of ownership you and the purchaser need for a smooth transaction.
Can I sell my car without a title in Colorado?
You cannot sell your car without a title in Colorado. If your car title is misplaced, you can obtain duplicate titles from the Colorado DMV.
Can I sell a car without a title in NC?
In North Carolina, you require a title to sell a vehicle. You can request a replacement title from the NC DMV.