Noise when braking at low speed — causes and fixes
Eliminate annoying noise when braking at low speeds with these helpful tips.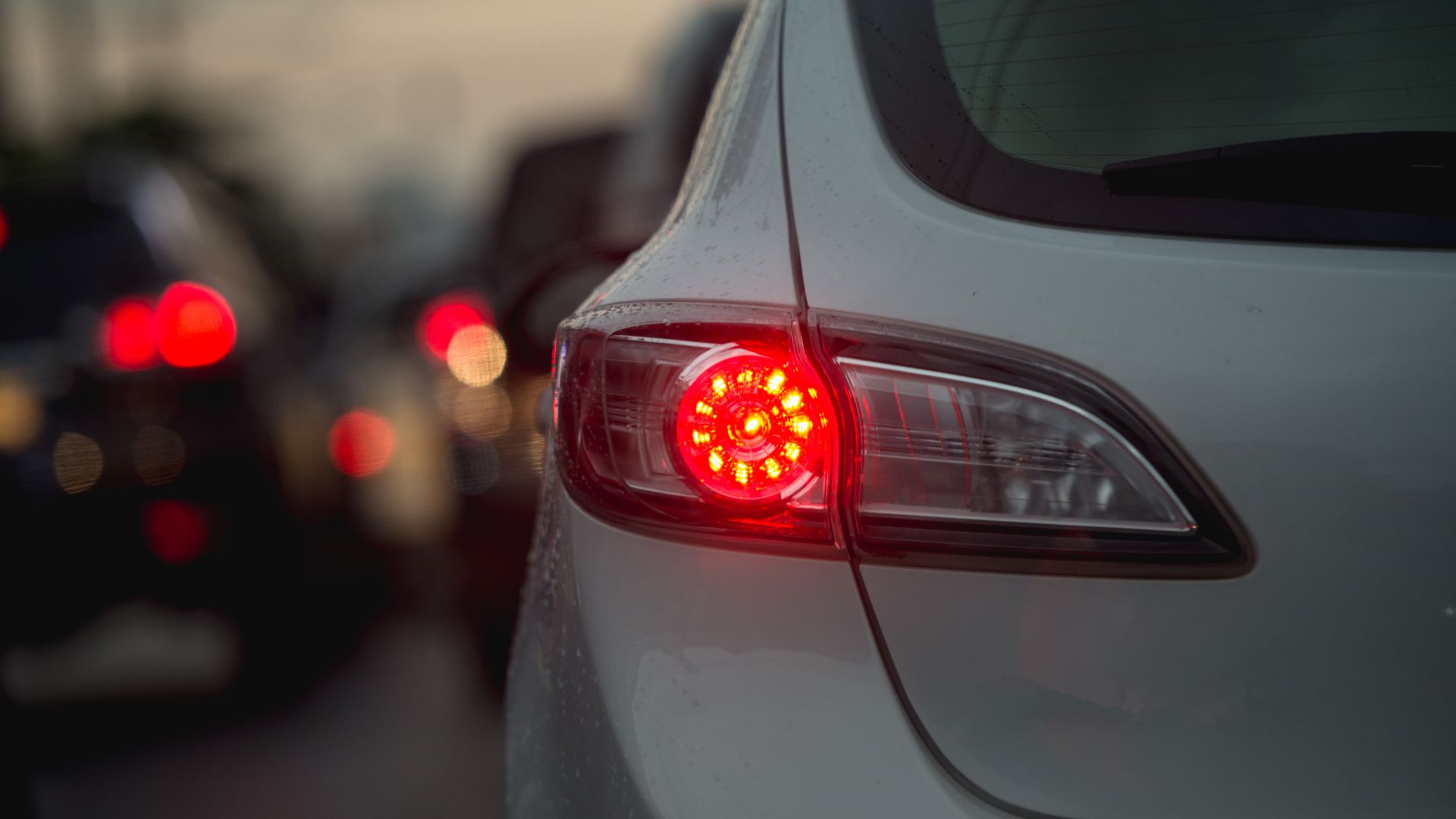 Hearing any noises while driving immediately lowers the joy of sitting behind a wheel, and brake noises are the most common type. So, if you hear noise when braking at low speed, chances are you won't know exactly what's causing it.
A braking system consists of a lot of parts that move together and the friction can lead to different types of braking noises. That's why our team went on to investigate further, so you'll know exactly what could be the cause of the issue if you hear braking noise at low speed!
Types of braking noises that appear at low speed
Most of the braking noises appear just before you completely stop, or at lower speeds. Once you press the brake pedal with higher force, brake pads located in the brake caliper are pressed from both sides and they stop the rotating disc.
So, if you have worn-out brake pads or other components of the braking system, chances are that you'll hear some braking sounds. These are the most common types of braking sounds you might hear as you step on the brake pedal:
Grinding sounds
Creaking sounds
Squealing sounds
It's crucial to pay attention to the type of sound you hear since it helps determine the cause. Taking a look into the reasons behind the noise is also useful to prevent further damage to other brake components. So, to avoid doing expensive repairs that might even require changing the caliper itself, you should take a closer look at the signs left by the noise.
Grinding noises when braking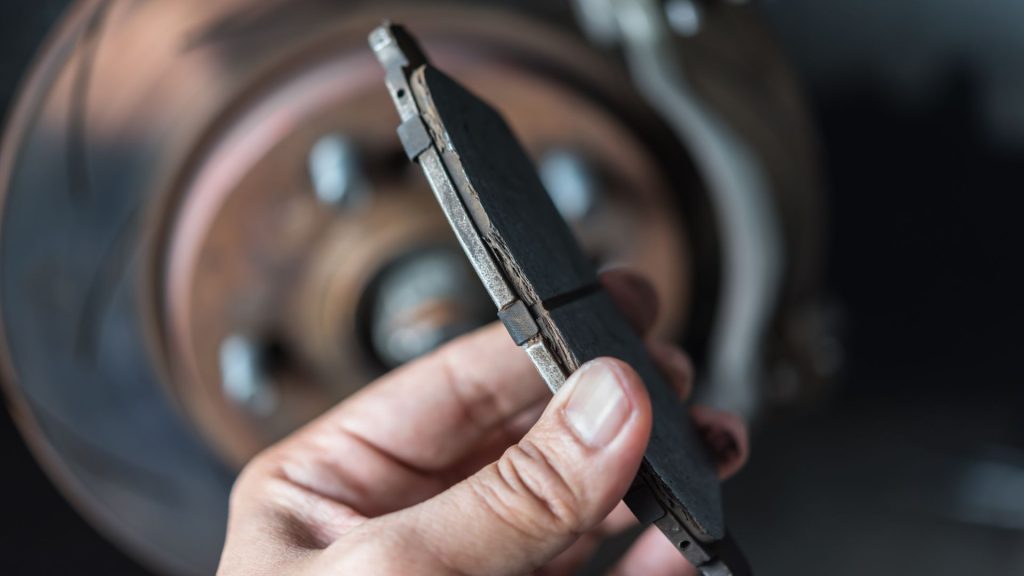 Grinding is frequent noise you might be hearing just before you stop at a traffic light or a stop sign. It can sometimes be a high-frequency sound that's rather irritating and harmful both for your driving experience and the parts.
A common reason behind the grinding noise when braking is metal-to-metal friction caused by a worn-out brake pad. If the brake pad materials get all eaten up and you don't replace it on time, you'll risk the metal frame of the pad touching the rotor.
Because of this, you can damage the rotor further, so you might need to replace both the brake pads and the discs. Along with the unique grinding sound, you'll hear just before stopping, some vibrations and rumbles can be felt through the brake pedal.
Too much friction can end up damaging the caliper as well, so if you hear grinding noise when braking at low speed, you should immediately visit a mechanic. Getting your brakes checked is the only way you can avoid having to pay for expensive braking system components in this case.
Creaking noises just before stopping
If you hear a creaking noise when braking, your caliper guide pins likely need some lubrication. As the guide pins and pistons help squeeze the brake pads against the rotors, causing your vehicle to stop. However, these caliper components can't last forever, and they need proper lubrication as the friction makes them wear off faster.
So, if you don't lubricate the guide pins with grease additives, it could result in those annoying creaking sounds just before you stop. On top of that, it causes your brake pads to wear off much faster, and there's a reason why they are called guide pins.
Without properly lubricated pins, the caliper can't push the brake pads against the disc properly. Precisely, the brake pad won't push against the surface of the disc entirely, so you might sense some difficulties. The braking force of your vehicle won't be as good as what you are used to, so it's also a matter of safety that you lubricate the guide pins.
Creaking noises can also be a result of worn-off hard elements between the pads and the disc, as the rust could render them useless if you don't service the brakes on time.
Squealing noises when braking at low speed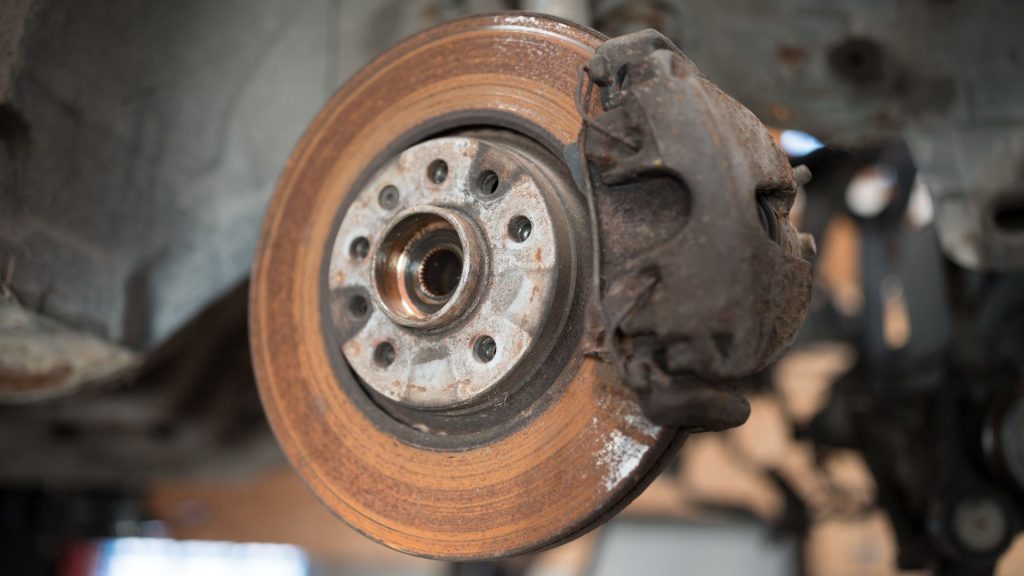 Hearing squealing noises when braking at low speed is also a drag, and it occurs right before you stop. It can either be a consequence of the extremely hard brake you had to do previously or due to a rusty brake disc layer.
Braking powerfully can result in excessive wear of the brake pads, which can cause a squealing sound. On the other hand, your disc is rusty and needs a replacement for the sound to go away. In the case of a rusty disc, you'll notice the same squealing sound when slowly starting as well.
It's because the calipers are letting go of the brake pad and it stops pressuring the disc. So, it's a clear sign of rusty brake discs, so you'll need to replace the discs for the sound to go away. One exception is if you've parked your car in dirt or mud for some time.
In this case, the accumulated debris on the disc can cause the squealing, but it should wear off as you drive and brake over and over again. If it doesn't you sadly have a rusty disc.
Our take
Overall, if you hear noise when braking at low speed, you'll either have to repair or replace rusty discs or lubricate the caliper guide pins. It's also possible that your brake pads have worn off, and the caliper gets in contact with the disc metal directly.
Either way, it's best to deal with the issue as soon as you hear the noise. While in most cases you'll be able to drive for miles and miles after the noise starts, your braking power will still be reduced which reflects your safety.
Why does my car make a noise when I brake slowly?
Your car makes a noise when you brake slowly due to worn-off brake pads, loose hard parts between the pads and calipers, or rusty discs. However, it can also be due to certain suspension elements like the bushings, so you should make sure to check that out as well.u003cbru003eSadly, if you hear a noise when braking slowly, you probably have to do some braking system repairs. Replacing rusty discs should be done every 60,000 to 80,000 miles on average, while brake pads can even wear off as fast as within 20,000 miles. However, it's best to visit a mechanic and get your brake parts inspected to save yourself a couple of bucks.
Is it normal to hear a sound when braking?
You shouldn't hear any sound when braking if your brakes are properly serviced unless you step on the brake extremely hard. Even so, it's more probable that you'll hear tires squealing than braking components, so you should get your brakes checked.u003cbru003eIf you hear a noise just before stopping while braking at low speed, it's either due to worn-off brake pads, or rusty discs and hard parts.
How come when I brake it sounds like something is dragging?
If it sounds like something is dragging when you brake, you might have a stuck brake caliper. It means that the brake pad keeps being pressed to the disc even while you are not braking since the pistons can't inside the caliper keep putting pressure on brake pads.u003cbru003eEither way, you'll feel your car isn't making enough power since the brake seems like it's slightly applied. To fix it, you can clean the calipers and lubricate the pins to release the pressure or visit a mechanic with the proper tools for the job.