GMC Yukon years to avoid — most common problems
Discover the GMC Yukon years to avoid for a smarter car-buying decision.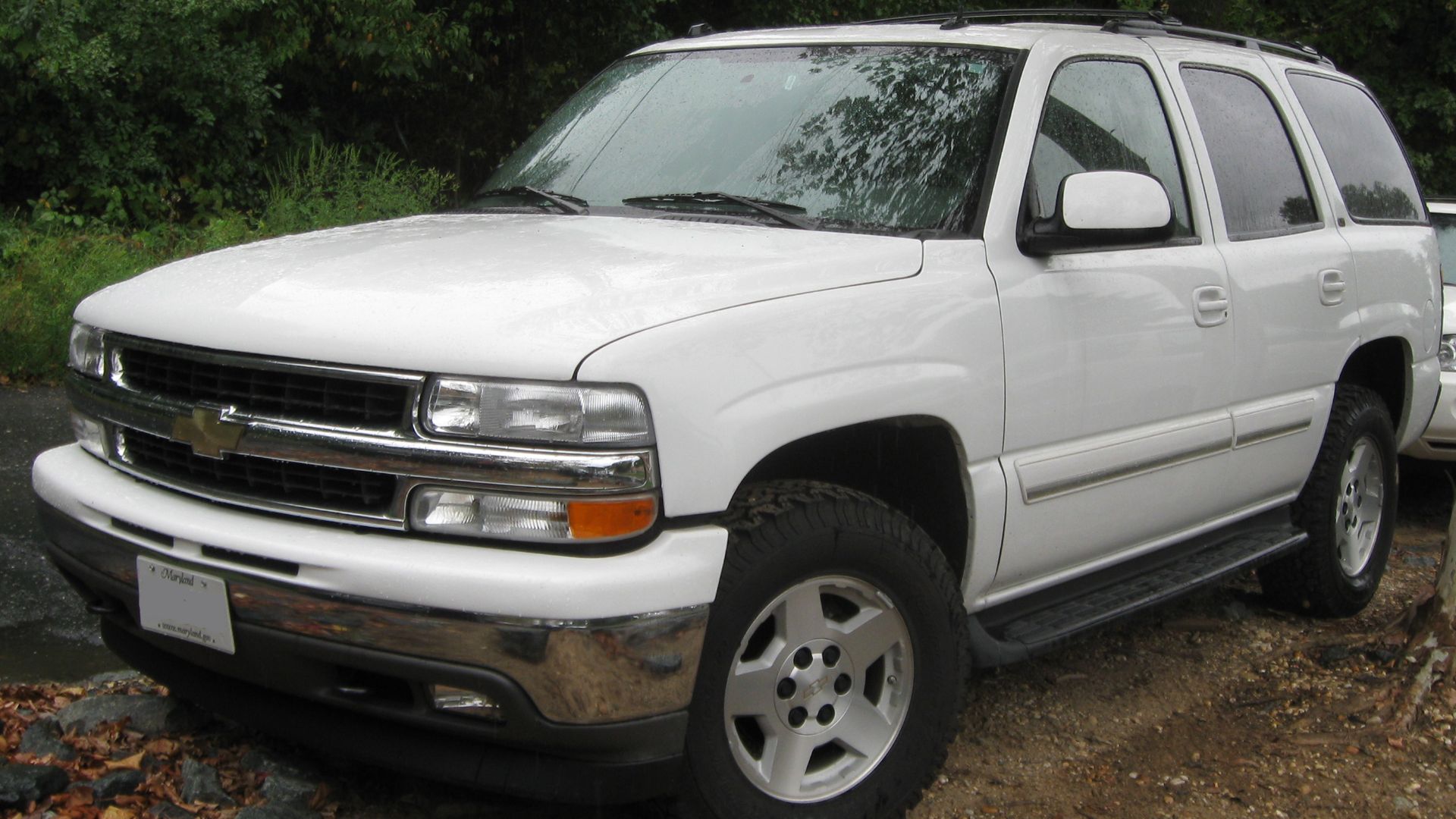 As a full-size SUV that caters to everyone's needs, the GMC Yukon now celebrates three decades of production, and that's not an easy feat to accomplish. The longevity and tradition of this model speak for themselves, but is the Yukon that all-in-one SUV that so many drivers in the US are looking for?
We can confirm that it's a reliable car overall, but not in all model years and generations. That's why our team wanted to give you a heads-up about the GMC Yukon years to avoid in this guide and put you on the right path toward getting the best one.
Why you can trust REREV's advice on which car model years to avoid: Our car experts look at official data, ask real drivers what they think, and talk to experienced mechanics to make sure our list is useful. This reliable info can make buying a car easier for you. Want to know how we do it? Find out more about our research methodology.
Most common GMC Yukon problems
In terms of the engines offered, Yukon didn't face many issues, especially when it comes to mighty V8 variants. There was an oil leak issue reported by some drivers, but some engines are simply deemed to waste more oil than others, and rarely did this problem cause a seized engine or similar downfall.
The automatic transmission, however, had a few more troubles, and the first sign of it was the odd sound coming from the transmission. Also, the shifter lever had a few of its issues and the gearbox getting out of park mode is one of the worst as it could lead to a rollaway.
Electric problems were quite common for the Yukon in all generations, especially for the third generation. Finally, there's the issue with the driveshaft assembly that even touched the latest-gen Yukon. Along with these issues, Yukon was struggling with airbag systems for a few generations, and this problem deserves special attention for its safety consequences.
Automatic transmission faults
We all know how troublesome transmission faults can be especially on a car with an automatic gearbox. Any sort of sound coming from the transmission could point to a slipping transmission, especially when followed by harsh shifting.
While it's enough to inspect the transmission with the help of a trusted mechanic in this case, there's one problem that's possibly even worse. Well, not for the transmission itself perhaps, but for safety purposes primarily. It's the issue with the shifter interlock and as a result, the shifter lever can fall out of the park mode without a reason.
When the car is parked, this issue could escalate into a rollaway problem, so GM issued an official recall to deal with this problem on the 2013 Yukons.
Electric issues
Sadly, the Yukon is known to be a vehicle with a lot of electric issues, especially for the third-generation Yukon that was in production from 2007 to 2014. This generation of the Yukon had its fair share of problems that sometimes even caused a fire hazard, so a recall was set in 2010 to deal with the problematic control circuit harness.
Drivers have also reported seeing all sorts of electric problems including the A/C heater malfunction, exterior lighting, and even the electronic stability control fault. Because of a faulty sensor, this electric failure is one of the most dangerous as it may initiate sudden braking on a 2015 to 2020 Yukon.
Driveshaft assembly problem
One of the biggest issues with the GMC Yukon is the driveshaft assembly and the matter mostly touched the rear driveshaft assemblies. These weren't made heat-resistant enough so that sometimes caused the drivers of the 2022 Yukon to experience sudden power losses while driving.
If this happens while you are on the road, it increases the risk of a crash and that's why GM issued a recall to deal with the driveshaft assembly problem.
Airbag system problems
Last but not least important comes the airbag system fault, a problem that could occur and put the passengers and the driver at risk. Safety comes first while driving, and we believe that this issue will be your primary concern of yours when considering Yukon as your potential next vehicle.
On the bright side – GM issued numerous recalls to make things right, and they managed to fix the airbag inflator explosion problem. The thing is – you'll have to check whether the vehicle you aim to purchase has gone through the airbag recall before buying it, to avoid potential safety concerns.
Which GMC Yukon years to avoid?
Yukon is a robust and reliable SUV, but whether we like it or not, some model years are simply not worth the trouble. After providing you with insight into the main problems that this model had through generations, it's time to see which model years you should avoid at all costs.
Some of the worst model years for the Yukon are 2002, 2003, and 2007, given the troubles with airbags, engine oil leaks, and automatic transmission problems. Out of all the generations, the first gen had the least reported issues, and reliability issues mostly arise with the second and third gen.
Second-generation GMC Yukon (2003-2006 model years)
The second generation of the Yukon was in production from 2000 to 2006, and there were some serious issues with the 2003 to 2006 model years. You should stay away from these Yukon years due to their excessive fire hazard issues with the wiring and lighting.
It even sometimes caused the interior and dashboard materials to melt down, and cause a fire due to bad installations and wiring in the worst case. Besides these serious issues, Yukons produced in these model years also suffered from improper seatbelt restraint, which caused a safety issue. Yukons with automatic transmission also had problems with harsh shifting, so that's another item to add to the list.
Third-generation GMC Yukon (2007 and 2013 model years)
The third generation of the Yukon is arguably the worst production generation of the famous SUV. It suffered from a lot of different problems, starting from persistent electric system faults and wiring issues.
The 2013 model in particular had issues with the shifter interlock that caused the shifter to fall out of the park mode, and there was also the airbag problem that mostly caught up with 2007 to 2012 Yukon models, so it's worth inspecting the airbag system before buying this car.
Fourth-generation GMC Yukon (2015-2016 model years)
If you are in the used car market to buy a used Yukon, you should avoid the 2015 and 2016 model years from the fourth generation. These are simply not worth it, since there were still some electric issues, but this time they mostly referred to the car's software. It still caused quite a ruckus, illuminating the traction control light and other dashboard warnings.
So, the malfunctions tempered with the stability control and other driver assist systems, and there was also the issue with the seat belt assembly that wasn't tightened properly, resulting in a 2020 recall.
Fifth-generation GMC Yukon (2022 model year)
Finally, there was even a problem with the fifth-gen 2022′ model year Yukon concerning the driveshaft assembly. While it was sorted out with the recall, it takes some time to check if the car you are considering buying has been through the recall or not.
If not, you may have to face some power loss issues while driving, and it's not something that you may want with a premium-class heavy SUV.
Best GMC Yukon years
Don't worry, things are not as dark as they seem for the Yukon as a model, and it's our job to simply inform you of the bad production years. Hopefully, that will set you on the right track and we can boost your buying experience even more by recommending one of the following years as the best Yukon model years:
1993 GMC Yukon
1994 GMC Yukon
1995 GMC Yukon
1996 GMC Yukon
1997 GMC Yukon
1998 GMC Yukon
2000 GMC Yukon
2001 GMC Yukon
2008 GMC Yukon
2009 GMC Yukon
2011 GMC Yukon
2012 GMC Yukon
2014 GMC Yukon
2017 GMC Yukon
2018 GMC Yukon
2019 GMC Yukon
2021 GMC Yukon
If you are looking for an older SUV to buy, any model year from the first generation fits the description of a reliable SUV. The 1999 model year received the most critics from the first generation, and while it may make it look like a bad option, it's still a desirable and easy-to-maintain ride.
The second and third-generation picks are a bit more difficult, and you should go for the 2001 or 2014 model years, respectively. The 2008 model is still more reliable than 2007 one, especially when it comes to electric issues and airbag faults.
The fourth and fifth generations are among the best if we exclude the 2015-2016 and 2022 model years, so going for the recommended model years will leave you with peace of mind concerning ESC and airbag faults.
Is the GMC Yukon worth buying?
If you are looking for a reliable full-size SUV, getting a used Yukon is surely one of the best options. Still, due to the variety of model years that should be avoided, you should be very careful when picking the right one for you.
Some Ford Expedition and Nissan Armada model years may be a bit more reliable than the Yukon, but the GMC often comes with a fairer price. So, as long as you keep the mentioned years to avoid in mind, you should be able to pass many miles with your Yukon.
What is best engine for Yukon?
The best engine for Yukon is a 6.2-liter V8 in the Denali version which proved to be quite reliable, while the 5.3-liter V8 also seems like more than a decent pick.
What is the average life of a GMC Yukon?
The average life of a GMC Yukon is between 250,000 and 300,000 miles.
Are GMC Yukon reliable?
GMC Yukon is reliable overall, but there are some problematic model years like 2003, 2007, and 2013 that you should avoid.