Kia Forte years to avoid — most common problems
Learn about the Kia Forte models you should steer clear of for a hassle-free driving experience.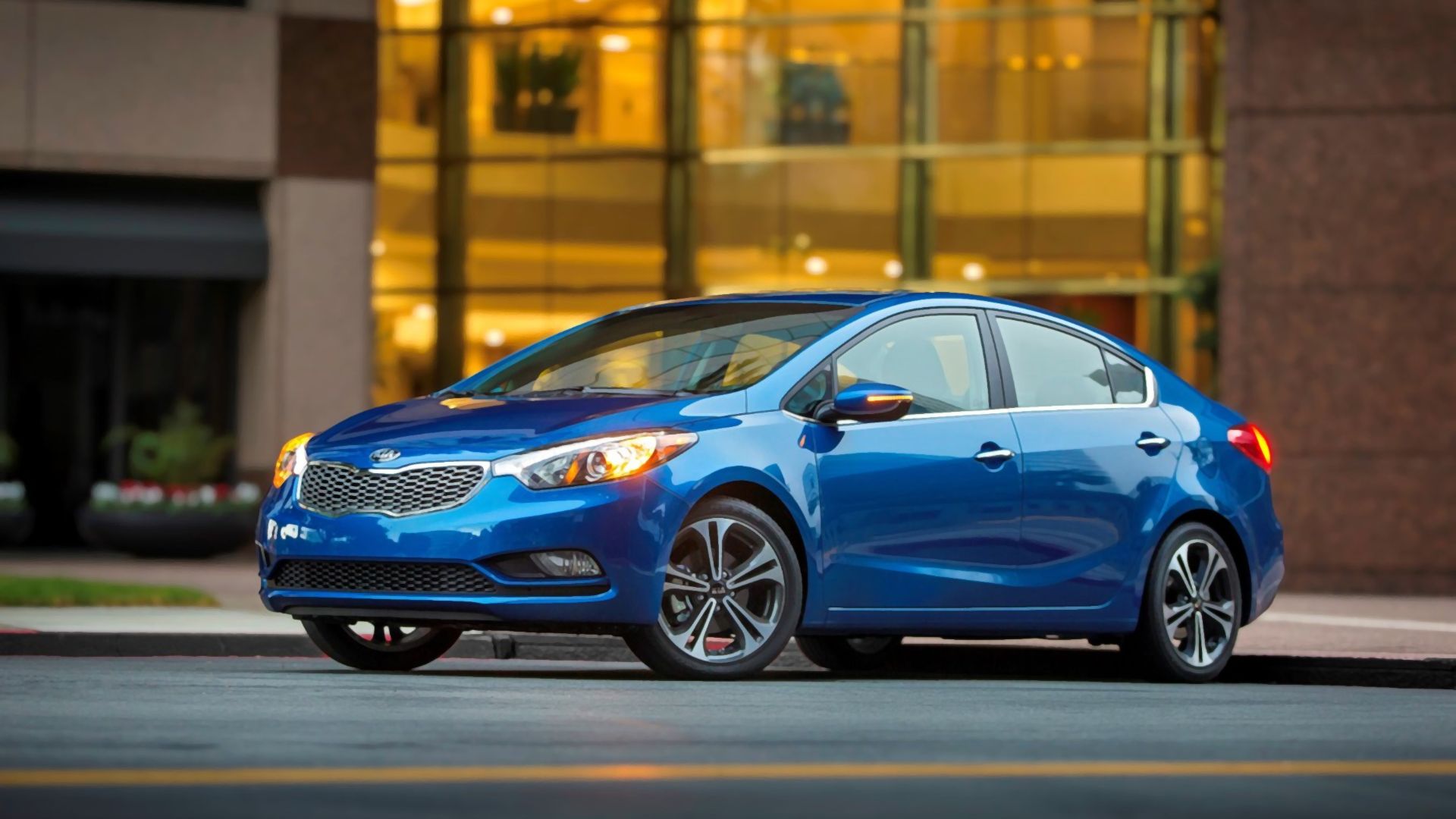 If you are looking for an affordable used compact car, Kia Forte is one of the best options on the market. At least that's what it seems like based on the price-to-value ratio and the features you get with this fun hatchback or compact sedan.
However, we've heard a fair share of stories regarding the reliability of this car and the negative remarks left by previous owners. Naturally, our team just had to investigate the matter and check if there are any Kia Forte years to avoid. If you are curious about the findings, or if you plan on buying a used Forte, make sure to stay tuned as we'll go through the common issues and the worst model years.
Why you can trust REREV's advice on which car model years to avoid: Our car experts look at official data, ask real drivers what they think, and talk to experienced mechanics to make sure our list is useful. This reliable info can make buying a car easier for you. Want to know how we do it? Find out more about our research methodology.
Most common Kia Forte problems
You may be surprised about all the negative experiences of drivers with this model since it seems quite reliable at first. It shares the engines with some Hyundai models and these were rated quite well. Still, certain configurations developed engine-related issues that we'll discuss in further detail.
We'll also be focusing on steering issues such as the problem of cracked steering knuckles, as well as electrical issues with interior accessories. Most importantly, we'll discuss the airbag system faults which sometimes caused delayed airbag deployment and problems with the airbag module.
Overall, Kia Forte had quite a few issues over the years and while these weren't all that bad, some of these have stuck with more than one model year. With that in mind, we'll proceed by giving you an overview of what you can expect out of each of these issues before we get straight into the plagued model years.
Engine-related issues
Certain Kia Forte models equipped with the 2.0-liter and 2.4-liter petrol engines had more than a few struggles which caused headaches for drivers. The most severe one is complete engine stalling and symptoms of rod knock that started with a loud knocking sound coming from the engine bay.
Other common problems that had to do with the engine include leaky oil pumps and vibrations along with fluctuating RPM range. Some drivers reported how their engines completely stalled in the middle of the ride, which makes a big red flag for all those looking to get a used Kia Forte equipped with one of these two engines.
Problems with the steering system
Besides the engine-related issues, Kia Forte models also struggled with another key system of the car and that's the steering system. Precisely, it was the matter of cracked steering knuckles that made the steering wheel shake and produced high-pitched squealing noises when turning.
It's a serious matter since the steering knuckle serves a vital role in transferring the steering wheel's rotational motion into the linear motion of the wheels. Other problems related to the steering system include the steering column which separated from the steering rack and resulted in a complete loss of control over the vehicle.
As you can see, there's no fooling around with these issues and it's a good thing that Kia at least had two recalls regarding these problems in an attempt to fix things for used Forte vehicles.
Electrical problems
Moving on, we have the matter of electrical problems which prevented drivers from properly using their interior accessories. These include inoperable interior buttons such as the push start button, as well as inoperable windshield wipers.
Also, drivers experienced issues with the radio and the A/C controls, making it impossible to properly use all the car's features. There was never an official recall to fix these few problems, so it takes being extra cautious when buying a used Forte to evade them,
Airbag system faults
This one can be quite bad for your driving safety, and things get even worse for front-row passengers. The thing is – Kia Forte models struggled with electrical circuits which sometimes completely prevented airbag deployment in case of an accident.
Other airbag-related issues and problems that caused the SRS light to deploy on the dash include faulty passenger seat occupancy sensors and airbag control modules. All these issues lead to improper airbag deployment and even potential injuries if the airbag deploys without a need during low-speed collisions.
Which Kia Forte years to avoid?
Now we finally come to the crucial part of this guide and that's letting you know about the Kia Forte models that simply aren't worth your time or money. We realize that you don't want to take someone else's word for it, but we did the digging for you, and here's what we found based on different Forte generations:
First-generation Kia Forte (2010 model year)
The main reason why you should avoid the 2010 Kia Forte is the engine-knocking problem that we already discussed. This happens due to faulty rod bearings and is often a result of oil-deprived engines. We also mentioned how the oil pump on these models is prone to failure which can easily lead to rod knock symptoms and engine stalling.
Besides engine problems, this model of the Kia Forte also had interior accessories problems and issues with the suspension and brakes. So, it's clear that this is one of those models that are best avoided if you are looking for the most reliable Kia Forte model.
Second-generation Kia Forte (2012-2014 and 2017 model years)
The second generation of the Kia Forte is the worst one yet with more than a few problematic model years. The worst models here include a 2012 and 2017 Forte which both struggled with severe engine problems. Some drivers even report the engine dying before reaching 100,000 miles, and others state how rough running was one of the main symptoms.
It often led to the check engine light illuminating the dashboard, as well as random shut-offs. Besides engine issues, these models had problems with seat belt retention and electrical difficulties.
Third-generation Kia Forte (2019 model year)
If you plan on getting a used third-gen Forte, make sure to avoid the 2019 model since it had quite a few problems. Some of the standout ones include A/C heater issues, body and paint peeling problems, and a few transmission issues.
These were mostly centered around transmission shuddering and vibrations during gear shifts, and sometimes even complete transmission failures. The worst thing is that these models had transmission issues as early as the first 30,000 miles, so we recommend you skip this model.
Best Kia Forte years
We know what you may think – Kia Forte sure seems to have quite a bit of issues and some problems are even common for more than one generation of models. Still, there are some rather reliable options that would make you wonder about the reliability of this car after all.
Before we make the final verdict, let's discuss the best Forte models and compare these with the worst options we already talked about:
2011 Kia Forte
2016 Kia Forte
2018 Kia Forte
2020 Kia Forte
2021 Kia Forte
2022 Kia Forte
It also depends on the condition of the particular unit you plan on buying and the way that the previous owner serviced the car. Still, we can see a common pattern here. The third-gen Forte was the most reliable out of all these cars, and the best options are the 2020 and 2021 model years.
On top of those, you can go with 2016 or 2011 models, but we suggest you avoid the 2.0-liter engine in that case. The most important thing is to go for a model with a more reliable engine so you won't have to bother doing expensive and long-lasting engine rebuilds that can set you back for at least $2000.
Is the Kia Forte worth buying?
Ultimately, Kia Forte is not the most reliable compact car out there, and not all the models are worth buying. Sure, you can get decent reliability of the 2011, 2016, and 2020 models, but there are more bad than good model years. So, we can only recommend getting hose few decent options, or going with recalled units instead if you have to buy one of the unreliable models.
In the end, we would skip buying any of the mentioned model years, and go for competitors like Hyundai Elantra or Mazda 3 compact sedan that proved to be more reliable in those model years.
What year of Kia Forte is reliable?
Reliable Kia Forte years include 2011, 2016, 2018, 2020, and 2021 models.
What years did Kia Forte have engine problems?
Kia Forte had engine problems in the 2010, 2012, and 2017 model years.
What is the best year to buy a used Kia Forte?
The best year to buy a used Kia Forte is the 2021 model.
Which Kia Forte model is the best?
The best Kia Forte model is the third-gen model, preferably in the 2020 or 2021 version.