Chevy Tahoe years to avoid — most common problems
Make an informed choice by identifying the crucial years to avoid for the Chevy Tahoe.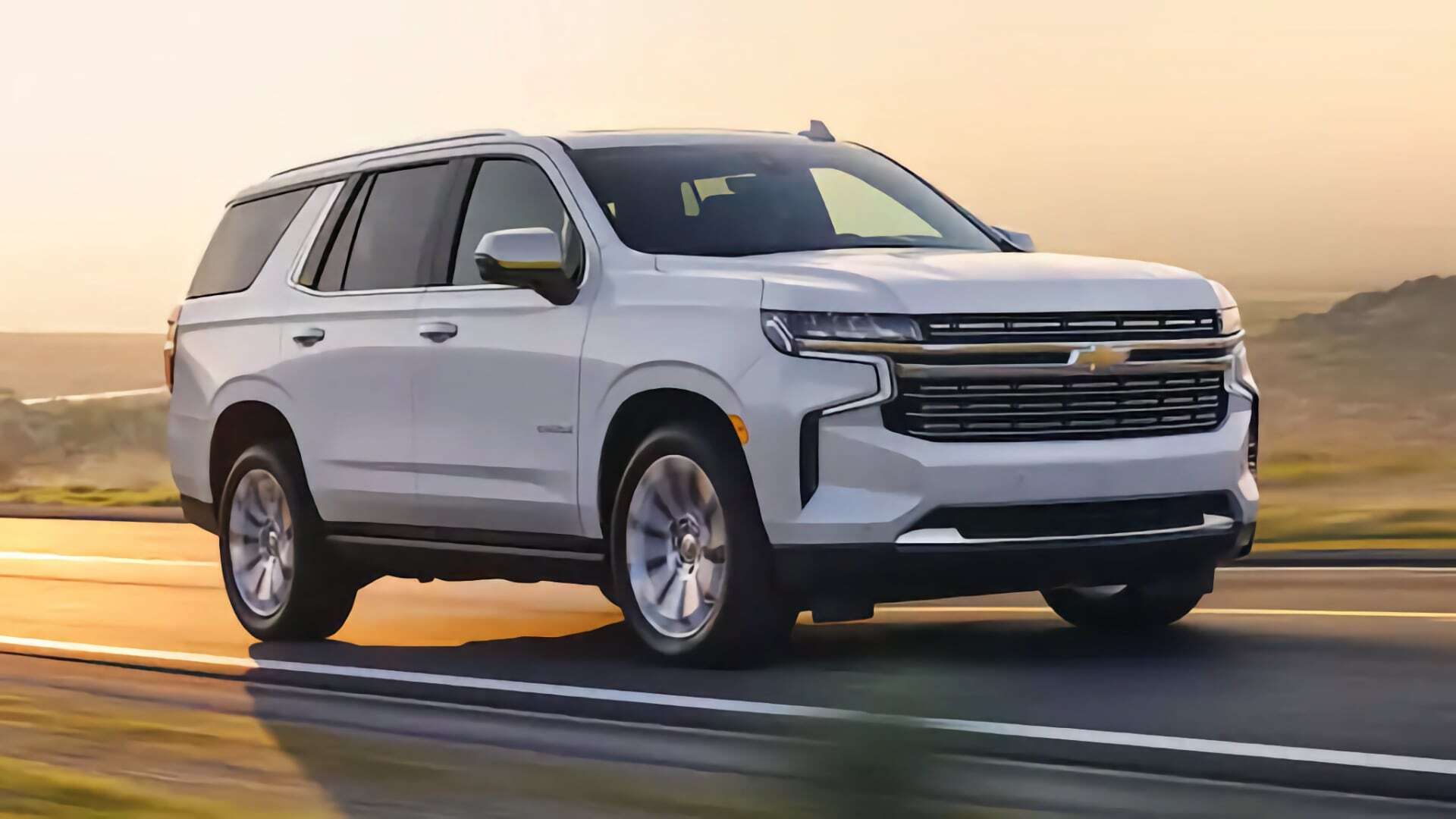 Chevrolet Tahoe is one of the household names among Chevy's models, and one of the most popular full-size SUV vehicles for US drivers. It stands out from the bunch with an impressive array of petrol and diesel engines, multilink suspension, and a luxurious interior.
The SUV has gone through five generations ever since it first appeared in 1994, and the most common inquiry of drivers in pursuit of this car is whether it's reliable. Well, if that's your concern as well, this guide on Chevy Tahoe years to avoid should settle the matter once and for all, to help you make a better decision.
Why you can trust REREV's advice on which car model years to avoid: Our car experts look at official data, ask real drivers what they think, and talk to experienced mechanics to make sure our list is useful. This reliable info can make buying a car easier for you. Want to know how we do it? Find out more about our research methodology.
Most common Chevy Tahoe problems
Over the years, Tahoe drivers have reported a fair share of different types of issues while driving this car. It's no wonder, though, since it's a model that lasts for nearly three decades and it's impossible for such a model not to come with some occasional problems.
However, some issues are worse than others, and these mostly concern engine troubles and faulty transmissions. Drivers have reported troubles with the harsh shifting of the 6L80 6-speed automatic transmission equipped in fourth-generation Tahoes.
Similar problems were there for some third-generation models, while engine troubles were most present for second-generation and third-generation Tahoes. and the engine that proved to be the most problematic is the 5.3-liter Vortec V8. There were also issues with the StabiliTrak system and the recall concerning faulty airbags.
Engine problems
There's nothing more serious than an engine fault in your car, and Chevy Tahoe drivers had a fair share of problems with the 5.3-liter Vortec V8 engine. It's a small-block V8 with a few design flaws which sadly caused oil to breach into the combustion chambers and burn out.
Excessive oil consumption is said to be caused by a fault in the design of the piston rings and often drivers didn't even get any warning up on the dashboard.
In case you are closing in on a Chevy Tahoe from the 2010 to 2013 model years, make sure to steer away from this engine. Drivers have reported that only after they saw smoke and oil coming out of the exhaust were they aware of the oil leak problem.
Automatic transmission issues
Another problem that could set you back for quite a bit in case of a repair is the transmission issue on Chevy Tahoe. Some of the Chevy Tahoe models that had transmission struggles include generations 2007 to 2009, as well as the 2015 Chevy Tahoe with the infamous 6L80 transmission.
The 2015 model even went through a recall due to the cooler line leak, and this caused drivers to have problems with harsh shifting and transmission slippage.
Other transmission models didn't show significant signs of malfunctions or slipping, so at least it's worth avoiding the mentioned model years.
Faulty StabiliTrak and traction control warnings
One common problem that might be more annoying than harmful is the service StabiliTrak message that popped up on the dashboards of many Tahoe drivers. While it's an important system that improves traction on slippery roads, the message was also falsely displayed.
It's often due to electronic issues or faulty ABS sensors. It's also possible that certain combustion problems like misfires could cause the StabiliTrak message to show up on the board. So, it's worth checking to make sure that the system is operational, but if it's a false warning, it's just a bothersome problem.
Faulty airbag systems
The biggest safety-related problem of the Chevy Tahoe is an issue regarding faulty airbag systems. Sadly, this problem has affected multiple model years, and it triggered a few recalls by GM. Some of the affected model years include the 2007 to 2011 Chevy Tahoe, as well as the 2015 to 2017 Chevy Tahoe.
The problem mostly involved the front passenger airbag inflator which was considered dangerous due to sharp metal fragments as a consequence of the inflation. So, numerous vehicles were recalled as part of a large 37 million vehicle recall that involved this same type of airbag system, including the Chevy Tahoe.
Which Chevy Tahoe years to avoid?
The worst problems that you could encounter after buying a used Chevy Tahoe are engine issues, transmission slipping, and airbag faults. To prevent having to deal with all these, it's crucial to stay clear of the model years that come with these problems.
It's crucial to avoid buying a used Tahoe with the mentioned Vortec engine and faulty automatic transmission. Also, you should make sure that your vehicle has at least gone through the airbag recall for safety purposes. With that in mind, here are the main Chevy Tahoe years to avoid:
First-generation Chevy Tahoe (1999 model year)
The first generation Chevy Tahoe is more or less reliable, except for the problems reported with both petrol and diesel engines. Most commonly, drivers have reported blown head gaskets, oil leaks, and misfires, and these were most common with the 1999 model year.
Therefore, it's best to avoid buying that year's used Chevy Tahoe. The first generation production lasted from 1994 to 2000, and it's pretty safe to go with any other model year.
Second-generation Chevy Tahoe (2004-2005 model years)
You might recognize the second-generation Chevy Tahoe for its famous "police package" and it's a rather reliable SUV of that time. However, there have been some problems with the 2004 and 2005 model years, most notably engine faults.
This is the generation when the development of the problematic 5.3-liter V8 began, so it's better to avoid these two model years.
Third-generation Chevy Tahoe (2007-2011 model years)
The third generation of Chevy Tahoe brought some significant improvements in terms of interior and exterior design. However, this generation also had some of the most unreliable model years, specifically the 2007 model year.
These models have faced issues regarding engine oil leaks and faulty airbag systems which turned down most drivers. On the other hand, model years 2012 to 2014 are much more reliable, especially if you avoid the 5.3-liter engine.
Fourth-generation Chevy Tahoe (2015 and 2017 model years)
The 2015 and 2017 Chevrolet Tahoe model years suffered from faulty airbag systems and were once again a part of the large recall. While that's the only issue of the 2017 model year, the 2015 model year came with some other significant problems.
Some of the main include a cracking dashboard due to a design flaw and the A/C system that usually stopped working as soon as within 55,000 miles. So, the 2015 model year remains one of the most unreliable Chevy Tahoe production years along with 2007.
Best Chevy Tahoe years
Having in mind that this car has been in production for nearly 30 years, it's no wonder that a few production years came with some prominent flaws. Still, most Chevy Tahoe years don't have such problems, and here's a list of the best model years to buy:
1995 Chevy Tahoe
1996 Chevy Tahoe
1997 Chevy Tahoe
2000 Chevy Tahoe
2001 Chevy Tahoe
2002 Chevy Tahoe
2003 Chevy Tahoe
2006 Chevy Tahoe
2012 Chevy Tahoe
2013 Chevy Tahoe
2014 Chevy Tahoe
2016 Chevy Tahoe
2018 Chevy Tahoe
2019 Chevy Tahoe
2020 Chevy Tahoe
2021 Chevy Tahoe
Some of the major engine issues were settled with the third and fourth generations of the Tahoe and the introduction of reliable diesel engines. There's also teh 6.2-liter petrol V8 which proved to be a much better option than the 5.3-liter one.
The fifth generation also got an economical 3.0-liter Duramax diesel engine that still had plenty of torque due to a turbocharger. Other than engine issues, transmission faults that were common for 2007 to 2009 models were later on sorted out with the new generation of automatic transmissions.
Airbag faults have been settled through numerous recalls of both the third-generation models and fourth-generation models, leaving the A/C fault the only remaining issue of the modern Tahoe.
Is the Chevy Tahoe worth buying?
Ultimately, Chevy Tahoe deserves all the praise as a model that kept drivers safe and featured more than enough longevity through most model years. It had its share of problems as discussed in this guide, but it's a safe bet to go with one of these as long as you avoid bad model years.
It's a worthy rival to GMC Yukon and Ford Expedition, and the differences in reliability between models are rather small with the fifth-generation Tahoe. The NHTSA awarded 4 out of 5 stars to Tahoe regarding the safety rating.
What year Tahoe has had transmission problems?
Chevy Tahoe model years 2007 to 2009 and 2015 have had transmission problems.
Are old Chevy Tahoes reliable?
Old Chevy Tahoes are quite reliable except for the 1999 model year which faced some engine problems.