What does a slipping transmission feel like?
Detect the signs of a slipping transmission to avoid costly repairs.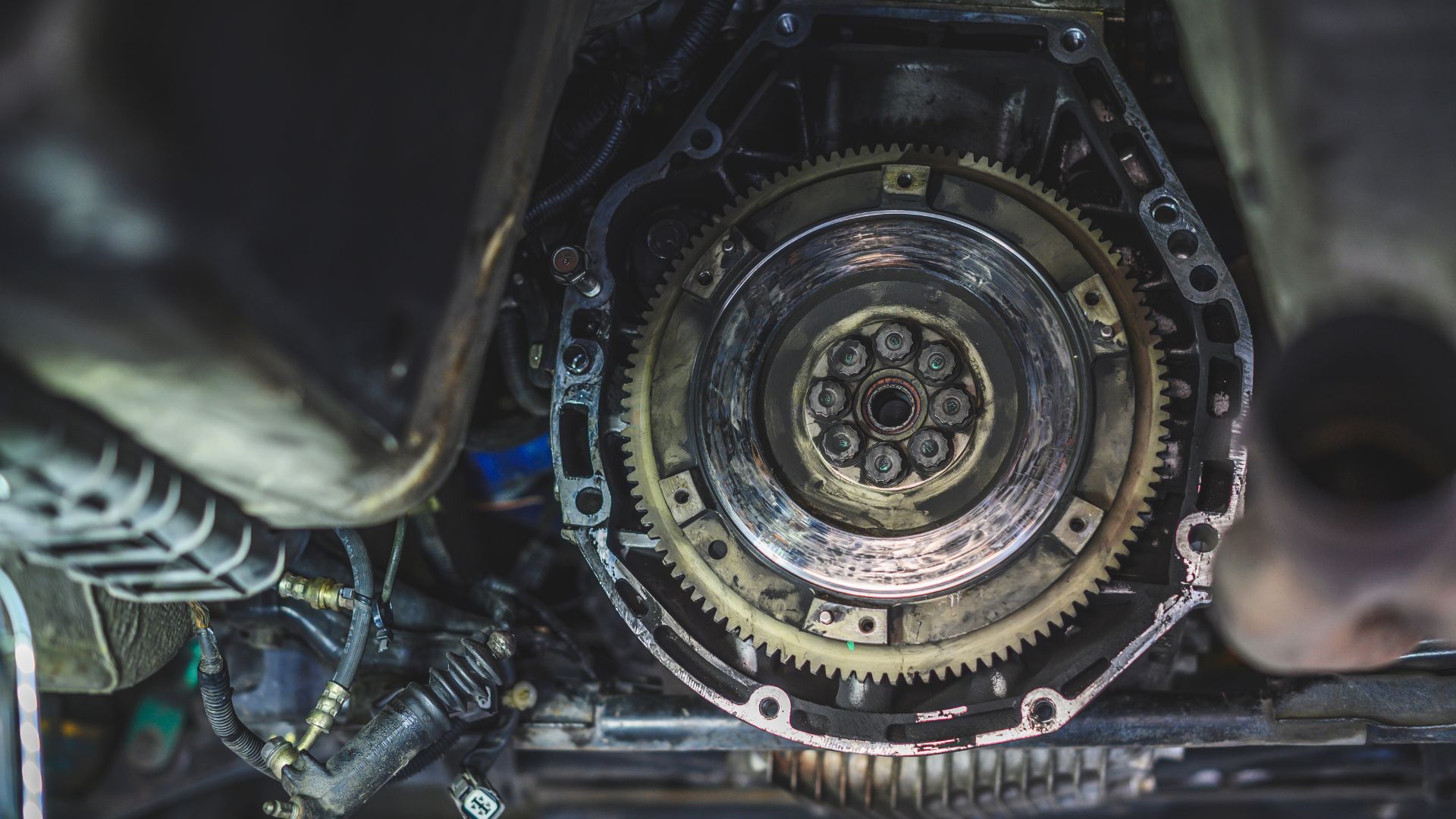 The role of the transmission is to convert power from the vehicle engine into motion for a car to move. Vehicles come with either automatic or manual transmissions. If you drive a car with a manual transmission, you must put it into gear through its gear selector.
In contrast, the gears change if you drive a car with an automatic transmission. Slipping is one of the most common problems drivers encounter with the transmission. It is a prevalent issue for cars with automatic transmissions.
If your transmission is faulty, it will not change smoothly from gear to gear, and it will not entirely stay in gear as you drive. It is vital to deal with this problem as soon as possible to avoid further damage and expensive repairs. You may wonder "what does a slipping transmission feel like?" In this article, we will delve into the basics of a slipping transmission.
What is a transmission?
A transmission is a component of a vehicle's drivetrain that converts power from the engine and passes it along to car wheels to move the vehicle. The most common types of transmissions in average cars are; automatic transmission, manual transmission, and continuously variable automatic transmission (CVT).
An automatic transmission does not need a clutch pedal, and it runs through its gear set on its own, while a manual transmission requires a clutch pedal and gears actuated by the driver using a gear shifter. A continuously variable automatic transmission (CVT) uses chains and belts paired with pulleys to create a smooth acceleration without gear steps.
Transmissions are complex devices, and they have three main components; the torque converter, the valve body, and the planetary gear set. The torque converter multiplies and transfers energy from the engine, the valve body controls fluid timing, and the gear and the planetary gear sets determine the drive ratios. Different gear ratios make for various speed, acceleration, and driving features.
Types of transmission
Manual Transmission
A manual transmission is also known as a standard transmission or stick shift. You can move the transmission through the gears using a clutch pedal and the hand shifter. You have to depress the clutch pedal each time the car needs to shift into a different gear.
Automatic Transmission
When driving a car with an automatic transmission, you need to put the vehicle into 'Drive' to engage a set of gears. The transmission receives power from the input shaft and sends it to the wheels through an output shaft.
With an automatic transmission, the gears will constantly change to accommodate the throttle speed and input. An automatic transmission will automatically disengage when you come to a halt.
Common causes of slipping transmission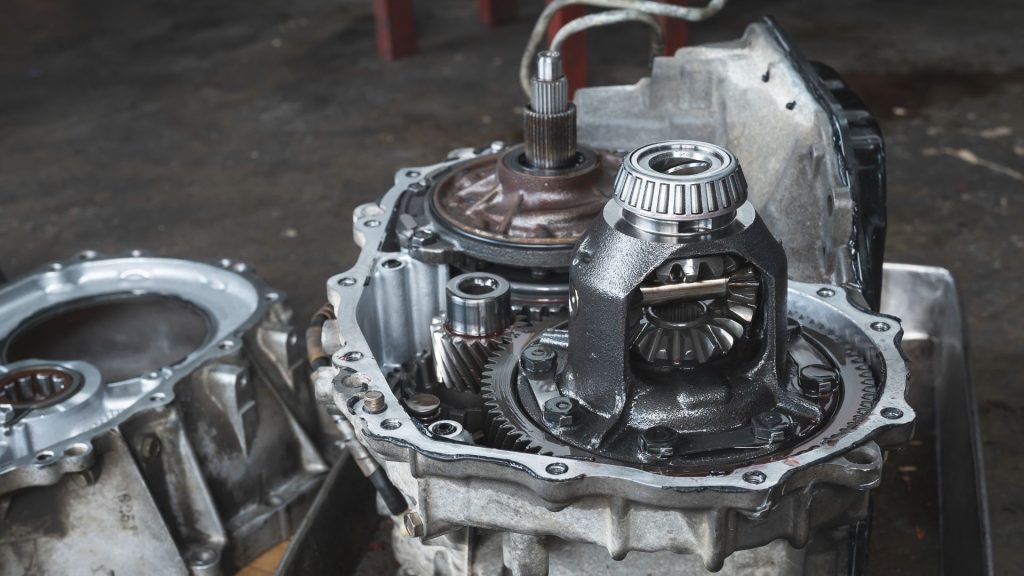 Low or old transmission fluid
Automatic transmission fluid is an essential part that facilitates the proper operation of your transmission. Having a low fluid level can cause several problems; in the same vein, a contaminated or burnt fluid will cause issues as well. The fluid contaminants can cause overheating and other problems. Since the consequences can be devastating, drivers are often wondering – how often to change transmission fluid?
You should carry out a routine maintenance schedule that includes a regular transmission fluid flush or change. This can be done every 40,000 to 60,000 miles. Your fluid should not have a burnt smell and a bright red color.
If your transmission fluid is low, inspect for a transmission leak around the pan gaskets and other places. Ensure you resolve the transmission fluid leak and check your fluid level regularly.
Improperly working clutch
Wear and tear in the clutch can cause a slipping transmission on both manual and automatic transmissions. An automatic transmission has a torque converter instead of the primary clutch.
The transmission and engine join at the bell housing that contains the torque converter for the automatic transmissions instead of a clutch for manual transmissions. The clutch depends on clean transmission fluid to work adequately, so any issues with the fluid can cause problems with your clutch.
If you start to experience improper shifting or slipping, you should visit an auto repair shop to accurately diagnose the problem to confirm if it is a clutch problem. Typically, your clutch must operate from 20,000 to 200,000 miles before replacement.
Bad torque converter
The torque converter is a transmission component that connects directly to the engine. When it becomes faulty, it can cause the engine power to not move through the transmission properly. This problem starts to get more evident as the slipping transmission worsens.
The torque converter converts energy from the engine into torque. Over an extended period, it can wear down. It relies on a sufficient flow of transmission fluid, so if you have problems with a low or burnt transmission fluid, there will be an issue with the torque converter.
Transmission bands
Broken or worn-out transmission bands can cause a transmission to slip. The transmission bands link the gears together in an automatic transmission, so if there is a problem with them, they will need to be replaced.
Faulty solenoid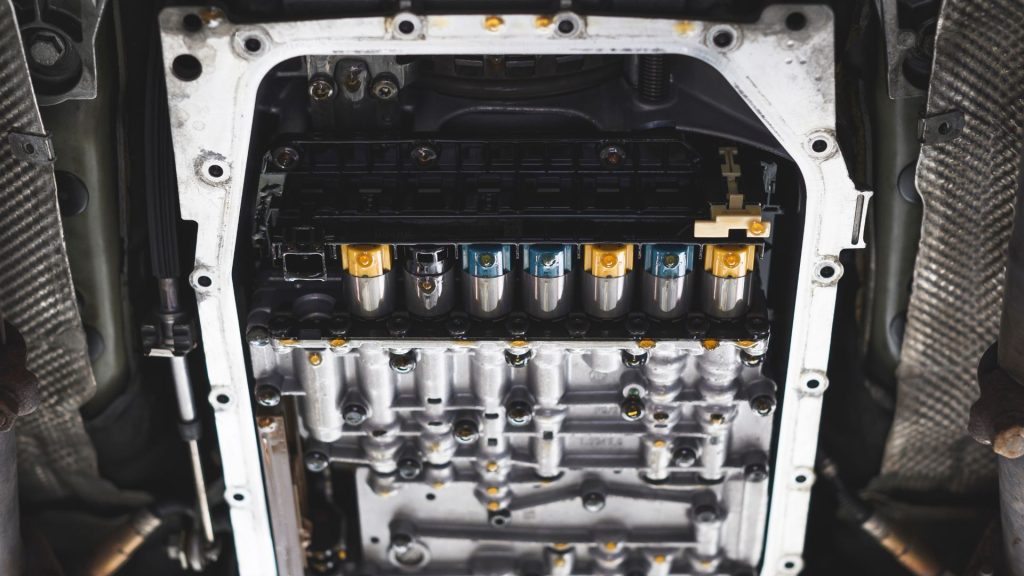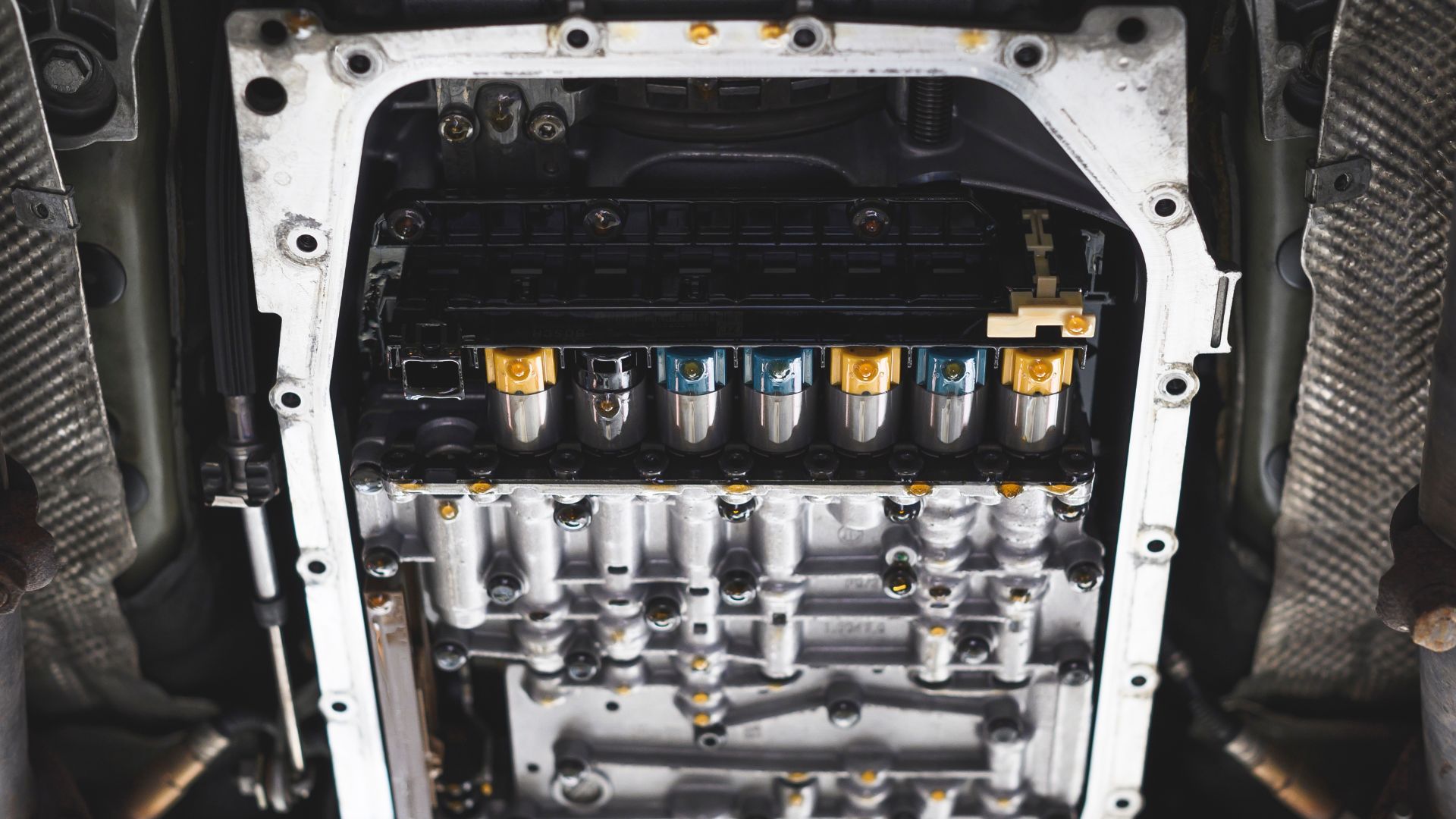 The transmission solenoid regulates the amount of transmission fluid going across your vehicle's transmission. It ensures that all parts of the transmission system get enough fluid to work adequately.
If the solenoid gets broken, your transmission will experience an irregular flow which will either be less or more. A faulty solenoid can lead to low hydraulic pressure and can cause a slipping transmission.
Software problems
Your transmission relies on more than the valve body, torque converter, and solenoid to work efficiently. The vehicle's computer also plays an important role. It monitors the fluid pressures, throttle position, speed, and other common factors to help control transmission.
There could be a software malfunction in your car's computer, leading to a slipping transmission or missed shifts. It can be challenging to diagnose this problem yourself, but you can visit an auto repair shop and have technicians that will flash your ECM with the new software quickly.
How it feels when your transmission is slipping
There are signs to look out for that indicate you have a slipping transmission. They can appear in different forms when your car is idle or driving. Some of the signs include;
Your vehicle becomes sluggish
If your car feels sluggish or is not accelerating as quickly as it should, you could be experiencing a slipping transmission. It may also be a symptom of other issues related to your transmission. It is crucial to have it checked by a mechanic.
Your gears switch on their own
If your vehicle unexpectedly or suddenly switches gears when driving, it indicates that you have a slipping transmission problem. It is a hazardous situation that implies that your car is unreliable. In some scenarios, a noise change is accompanied by the unauthorized gears switch
Transmission fluid leak
If you notice drops or a puddle of red fluid underneath your vehicle, and in some cases, it is accompanied by an inability to switch gears smoothly, you may have a transmission problem. If there is a transmission fluid leak, it will undoubtedly result in a slipping transmission.
Clutch stops working
If you depress the clutch pedal in a vehicle with manual transmission and nothing occurs, it signifies that there is a damaged clutch assembly or there is something else wrong with the transmission system.
Our take
When you notice your vehicle is experiencing a transmission slip after noticing its symptoms like improperly working clutch, wrong torque converter, transmission bands, low transmission fluid, e.t.c, the best thing to do is to send your vehicle to an auto repair shop for a thorough diagnosis and repair. If you have an experience with car repairs, you should be able to fix it with the appropriate tools and continue with your daily car movement.
How do I know if my transmission is slipping?
You can notice your transmission slipping if your vehicle is slow to respond or doesn't respond when you press the pedal and if you see a transmission leak, among others. A change in noise or pitch can accompany the apparent shift in transmission performance.
What does slipping transmission sound like?
A slipping transmission sounds like grinding gears. You can hear a grinding or whining noise when changing gears. 
How do I fix transmission slipping?
You can fix a slipping transmission by draining and refilling the burnt or contaminated fluid. u003cbru003eFirst, unbolt the fluid pan and remove and replace the filter, then remove the old transmission pan gasket and replace it. After that, fill the pan with ATF and start the car to check for leaks. 
How much is it to fix a transmission slip?
The cost of a transmission slip repair ranges from $1,800 to $3,400 on average, though it depends on various factors. A basic transmission is more affordable. It costs around $300 to $1,40
What makes automatic transmission slip?
An automatic transmission slip can be caused by wear and tear of numerous components like damaged transmission bands, worn clutch plates, packs, e.t.c. Once you notice a slipping automatic transmission, visit a technician to fix the problem.