Cold air intake benefits — all you need to know
Learn about the advantages of a cold air intake for your vehicle.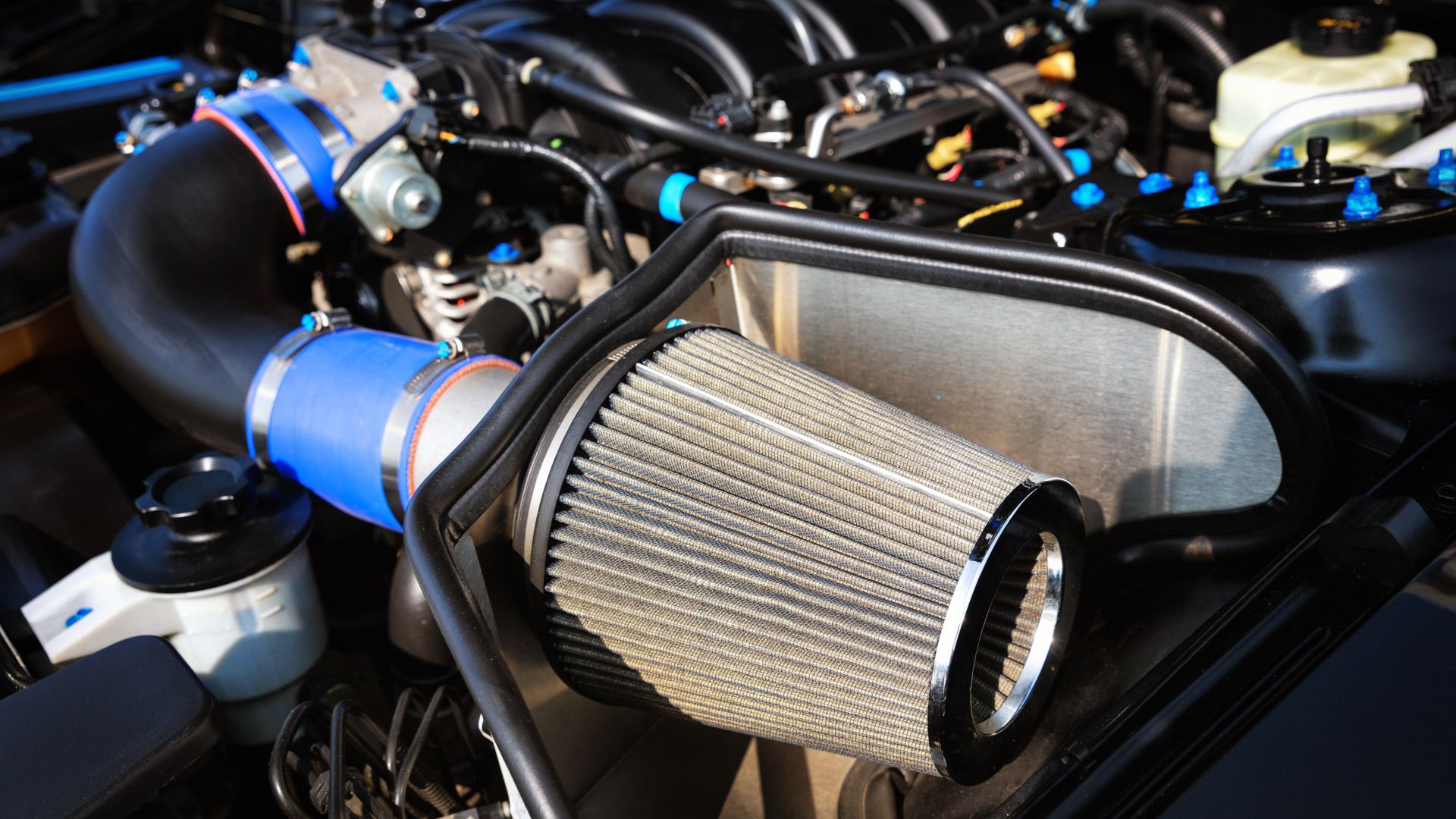 If you are like most car guys and are frequently experimenting with new options for performance and upgrade parts, you've probably heard about performance air filters. Adding a cool new cold air intake is said to boost your car's power and acceleration, but is it truly the case?
In this guide, we'll cover some of the main cold air intake benefits to see if these performance parts are worth it. They will surely look cooler than your original air intake under the hood, and give you a bit better sound, but we'll test exactly how big of a difference it could make.
What's a cold air intake and how does it work?
AI cold air intake is a performance kit that includes an air filter, a metal pipe instead of rubber intake hoses, and a heat shield in form of housing. Because of all these parts, you get a completely different air intake setup and the mass airflow sensor solely remains here.
The basics behind this system include less air restriction, so cold air can reach the engine more easily. Also, the engine needs to work with less stress to receive the air, which results in better performance and higher power output.
It also has a bit to do with the heat shielding and the metal pipe that isolates the heat and there's less friction when compared to rubber hoses. The result is that more air gets sucked into the cylinders, and the engine control unit (ECU) along with its sensors works to pump in more fuel to match the increase of air.
All this leads to higher power output and results in faster acceleration, but it's not always the case. Since the MAF sensor is the only remaining component of the old air intake system, sometimes it gets clogged by this change. If you encounter bad mass airflow sensor symptoms, the ECU won't be able to get proper readings and inject the right amount of fuel.
Also, it has a lot to do with whether the system is properly installed. In some cars, you could make the mistake of installing the cold air intake system too close to the radiator. So. the heat exchange process could harm the intake and result in hot air regardless of the heat shielding.
How big of a difference could cold air intake systems make?
Before we get to the main benefits of these systems, it's important to note that a performance air filter and cold air intake system won't be a game-changer for your car. Sure, you might get better performance, but it's not a drastic difference in power as you would get by engine tunning.
However, it's still visible and you get a few more horsepower and an increase in torque for a fraction of the cost of real tunning. The most important thing is – cold air intake systems do make your engine run more efficiently, and it's the main point of focus with these systems.
If the engine doesn't have to work so hard to suck in the air, it will operate more efficiently and you'll do a good deed for the life span of your engine. The main difference between a cold air intake system and a factory air intake of your car is the metal piping instead of rubber hoses and foam-like performance filter. Ultimately, there's less air restriction in these systems when installed properly, so that's what leads to their benefits.
Main benefits of cold air intake systems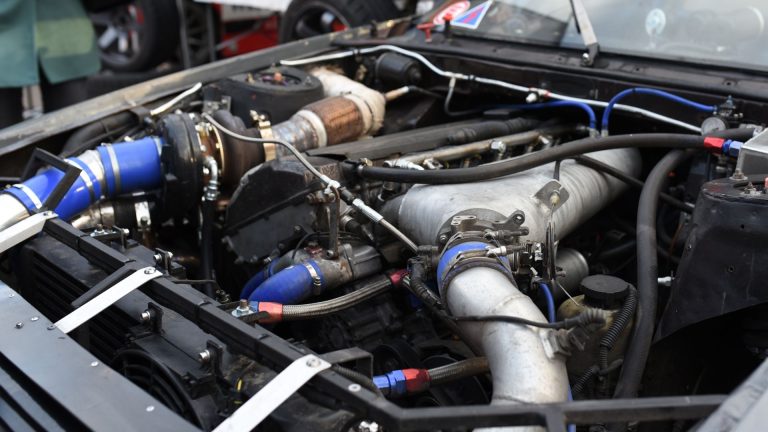 We already mentioned how a cold air intake system could make your engine run more efficiently, and it's a good thing for the longevity of the engine. However, there are plenty of other benefits that the installation of such a system could bring.
Of course, replacing an air filter is still a must even if you aren't using a cold air system since air filters quickly get clogged by dirt and debris. That being said, a cold air intake requires changing the old and potentially dirty filter with a performance air filter and other components which lead to the following advantages:
Better engine performance
Better engine sound
Improved throttle response
Possibility of re-using the same filter
On top of it all, it's undeniable that every car enthusiast will appreciate the looks of a cold air intake system in the engine bay area. You won't find anything like it regarding factory intake systems, and it's not an expensive modification that could make a difference.
Higher power output and faster acceleration
While you'll get around 5 to 20 horsepower more with a cold air intake on average, it's still a noticeable difference because of your engine runs with less stress. It won't struggle with the restriction of a factory air intake system to suck in cold air, and the temperature of air that enters the engine helps maintain its temperature.
So, it also helps keep the engine cool and while it might not be much, it's still a worthy help to the cooling system and oil. Also, you'll get a slightly faster lap time and better acceleration, since the ECU will need to pump in more fuel to follow up on the air intake pattern.
Better exhaust sound
On top of the engine power boost and faster acceleration, cold air intake would also give you a better exhaust sound. It's due to less air restriction in the suction process and the sound improvement is there both on lower and higher revs.
It's not as much of a difference as with a muffler delete or a straight pipe, but it's one of the best improvements you can make for the lowest possible price.
Improved throttle response
Simply by ensuring less air restriction, the cold air intake system affects the throttle response timing. It's the timing from the moment of pressing the gas pedal to the power delivery, and it gets significantly faster with a cold air system.
The ECU recognizes faster air suction thanks to the sensors like MAF, and it responds with increased performance of fuel injectors. So, the combustion occurs more rapidly and it also affects the performance of your car.
Using the performance filter more than once
Another benefit of going with a cold air intake system is that you can use the air filter more than once. While you would have to replace the old filter every 15,000 miles to 20,000 miles, the performance filter can be cleaned and reused.
This type of air filter is made from a foam-like material and cotton gauze material that can be cleaned. Not only is it a good thing due to lower replacement cost, but you can also occasionally clean them to ensure that dirt and debris aren't clogging the filter and restricting air.
Our take
Ultimately, there are many cold air intake benefits, but it all depends on how well the system is installed. It's not such an impressive performance upgrade as with some other tunning options, but it's among the cheapest upgrades you can install on your car.
It also looks nice under the hood, and most importantly – it makes your car run more efficiently. So, the bottom line is that cold air intake kits truly help your engine perform more relieved and boost the performance.
Is there a downside to cold air intake?
The only downside to cold air intake is the higher price when compared to replacement air filters and the potential mass airflow system clog.
Is cold air intake better for the engine?
Yes, cold air intake is better for the engine since it lets it run more efficiently due to lower air restriction and faster throttle response.
Can a cold air intake hurt your engine?
No, it's unlikely that a cold air intake will hurt your engine if it's installed properly.
Does a cold air intake save you gas?
Cold air intake could affect gas efficiency but it can also affect it for the worse depending on the car mode, engine type, and the way the kit is installed.