Chevy Colorado years to avoid — most common problems
Identify the crucial years to avoid when considering a Chevy Colorado.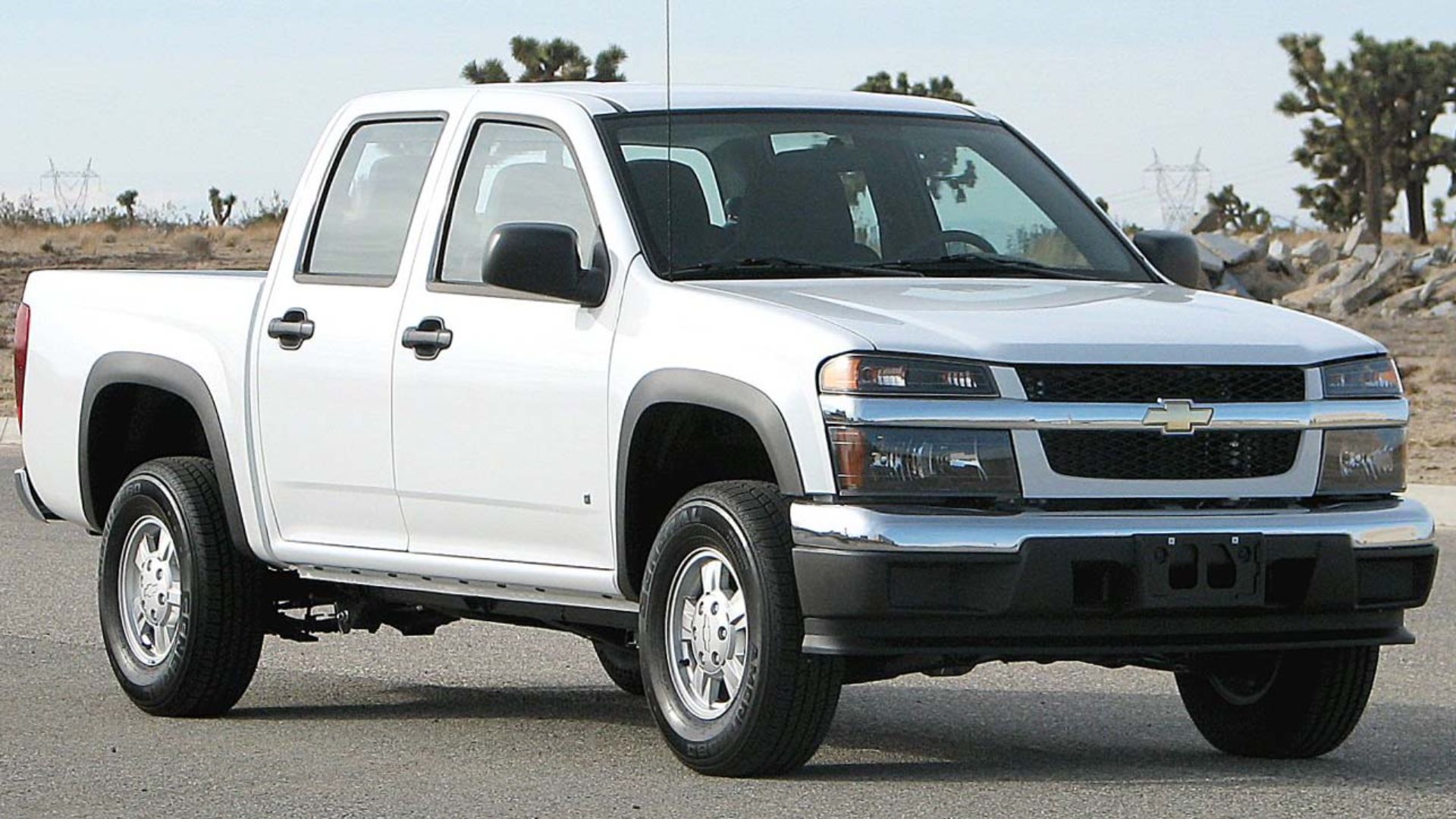 The Chevrolet Colorado is the perfect mid-size pickup truck for anyone who seeks a reliable, safe, and efficient adventure. This series allows drivers to explore the world in stylish comfort. Colorado provides consumers with powerful engine options, durability, bold aesthetics, and remarkable off-road capabilities, making it a serious rival for other trucks in its class.
Although the Chevrolet Colorado is a reliable truck with many capabilities, some model years pose different severe issues that might deprive the consumer of this beautiful experience.
This article will take you through the Chevy Colorado years to avoid, to save you the stress of experiencing severe problems requiring expensive repairs.
Most common Chevrolet Colorado problems
Chevrolet trucks are known for their reliability, and Colorado is not an exception. However, it has some potential issues that you should watch out for. These issues include a misfiring engine, transmission issues, power steering loss, faulty fuel level sensor, malfunctioning A/C blower, soft brake pedals, and a key stuck in the ignition.
Misfiring engine
This was a prevalent problem in the 2004-2009 Colorado model years, and this caused the truck to stall intermittently. However, it was later resolved that worn-out valve seats caused the issue. However, other issues like vacuum leaks and bad spark plug symptoms were also culprits.
Transmission issues
Several Colorado model years had transmission woes. For instance, in the 2019 Colorado, owners complained about shifting delays, and they explained that it took about three seconds before the truck moved into gear. Additionally, the Chevy Colorado struggled with slipping transmission, which could be a result of worn-out internal parts.
Also, friction between parts like the clutch packs could produce metal shavings, thus
contaminating the transmission fluid. In addition, some units of the 2018 Colorado had their share of transmission issues like excessive vibration and shuddering at certain speeds.
Replacing the transmission fluid or purchasing a new torque converter seemed to solve the problem for some drivers; however, others complained about the same issue after a few weeks of changing the transmission fluid or torque converter.
Power steering loss
While several other Colorado models had been reported for loss of power steering, this issue was prevalent with the 2015 version. According to several drivers of this model year, the service power steering or StabiliTrak warning lights come on before they lose their power steering control. Experts suggest that the cause could be damaged belts, steering pumps, or low fluid levels.
Faulty fuel level sensor
Many Colorado drivers with the 2004-2012 redesign have reported inconsistent and inaccurate readings on their fuel gauges, causing their trucks to run out of gas at an alarming rate. Some also noted that their fuel gauges would stop working, preventing them from knowing if they had enough fuel.
According to mechanics, the erratic fuel gauge condition in these pickups may result from a faulty fuel level sensor which required replacement. Replacing this part could cost between $50-100, including labor costs.
Malfunctioning A/C blower
Many 2004-2010 and 2012 Colorado owners complained of a malfunctioning A/C blower, which would sometimes only function at certain speeds or stop working altogether. This was caused by a faulty blower motor resistor block, which could cost between $15-60 to replace, including labor costs.
Soft brake pedals
Several Chevy Colorado drivers were plagued by braking problems, which made their brakes feel spongy and required pumping to bring their vehicles to a complete stop. Worn master cylinders, leaking brake calipers, malfunctioning ABS hydraulic assembly, or broken brake lines may cause this problem.
Key stuck in the ignition.
Owners of some 2015 Chevy Colorado units complain of the difficulty they face when getting their keys out of the vehicle's ignition. This may result from key debris, a locked steering wheel, a damaged ignition cylinder, or a locked steering wheel. Either way, having your key stuck in the ignition is a more serious issue than it seems at first, especially if you are in a rush.
Which Chevrolet Colorado years to avoid?
The Chevy Colorado has a long list of models with several issues, and most of these models inherit problems from previous years. Below you'll find the worst Chevy Colorado years you need to avoid.
First-generation Colorado (2004-2005)
The first generation of the Chevy Colorado sprung up with several issues. Particularly with the 2004 Colorado year model, car users and experts mainly criticized the horsepower because they felt it was underpowered. In addition, these models experienced some transmission and braking system issues. Owners reported that their brakes would fail or the wheels would lock during emergencies. Also, these years were known to overheat, and its cooling systems did not provide satisfactory results.
On the 2005 Chevy Colorado, things weren't too different from the 2004 model, as they shared similar problems. The first problem for this model was with its ABS brakes. Also, it had issues with its air conditioning system, which made driving in hot climate conditions stressful.
The 2005 model developed a new issue that wasn't present in the 2004 model, which involved a faulty electrical system that caused the cruise control failure. Another issue drivers complained about was the dim backlights and headlights.
Second-generation Colorado (2015-2018)
The Chevy Colorado skipped 2013 and 2014 before releasing the all-new 2015 year model. However, this improved version came with new issues. These problems included audio system failure and freezing mini-screens, making it difficult and frustrating for people who relied on the screen to reverse their trucks.
Another major problem in the 2015 model year was the transmission, causing the vehicle to make grinding noises when shifting from manual to automatic. Most owners of this year's model reported using a lot of money to fix rough shifting and transmission leaks.
The 2016 Chevy Colorado had severe issues with its sensors that offered signals to the vehicle's computer, thus leading to intermittent engine malfunctions. It also suffered multiple limitations on its pump suction that caused leaks. These issues led to the disruption of this Colorado's fuel system, causing a significant impact on the vehicle's fuel economy.
Another reason you should keep away from the 2016 Chevy Colorado is that its Emission Control device tends to malfunction continuously, thus making the vehicle an environmental pollutant.
The 2018 Chevy Colorado, its most significant issue was with the transmission. This model's owners experienced transmission issues such as rough shifting from manual to automatic and transmission fluid contamination. This caused the vehicle to make a lot of noise, and the event would persist even after fixing it. Also, this year's model had problems with the pipelines, which lowered its fuel economy and tampered with engine productivity.
Additionally, the 2018 year model Colorado had a hazardous steering issue that caused its steering wheel to become locked and jammed up while driving, which could lead to life-threatening situations. This problem also occurs at low mileage, putting the driver through lots of hassle.
Best Chevrolet Colorado years
At its best, the Chevy Colorado delivers remarkable off-road capabilities and horsepower that will take you wherever you please, whether driving in the city or out in the country. Thankfully, most Colorado year models will give you these benefits without saddling you with deal-breaking problems. These year models may suffer intermittent transmission problems, but they should be few and relatively cheap to fix.
2006 Chevrolet Colorado
2007 Chevrolet Colorado
2008 Chevrolet Colorado
2009 Chevrolet Colorado
2010 Chevrolet Colorado
2011 Chevrolet Colorado
2012 Chevrolet Colorado
2013 Chevrolet Colorado
2014 Chevrolet Colorado
2019 Chevrolet Colorado
2020 Chevrolet Colorado
2007, 2008, 2009, and 2010 year models are some of the best Chevy Colorado year models you can buy. These models have few complaints and problems until they reach an average of about 70,000 miles, usually costing less than $1,000 to fix. Similarly, the 2006 year model has few defects that tend to appear later in the vehicle's life, which is often cheap to fix.
Additionally, 2011, 2012, and 2017 Colorado year models are generally reliable but experience some malfunctions at lower mileage, in some cases less than 20,000 miles. The 2019 Chevy Colorado still experiences shudder and vibrations like the 2018 model; however, these issues are less severe.
In conclusion, the 2013 and 2014 Chevy Colorado year models are your best bet due to their excellent track records.
Is the Chevrolet Colorado worth buying?
The Chevrolet Colorado is reliable and could give you a great on/off-road experience. However, you can only enjoy this experience if you avoid the worst year models with overburdening issues.
What year is the best Colorado truck?
The 2022 Chevrolet is considered the best model year for the Colorado family.
What year did the Chevy Colorado have transmission problems?
The Chevy Colorado had a transmission issue dominance in 2015, 2016, and 2018 model years.
Which Chevy Colorado engine is best?
The 2.8L Duramax turbo engine in the Chevy Colorado family delivers the highest torque, towing capacity, and fuel economy.
Is a Chevy Colorado reliable?
The Chevy Colorado is a truck you can trust and has a high-reliability score, with most users expressing satisfaction in its 2022 model year.