How long can you drive on a spare tire – full-size spares vs donut tires
Uncover the unexpected truths about the longevity of spare tires.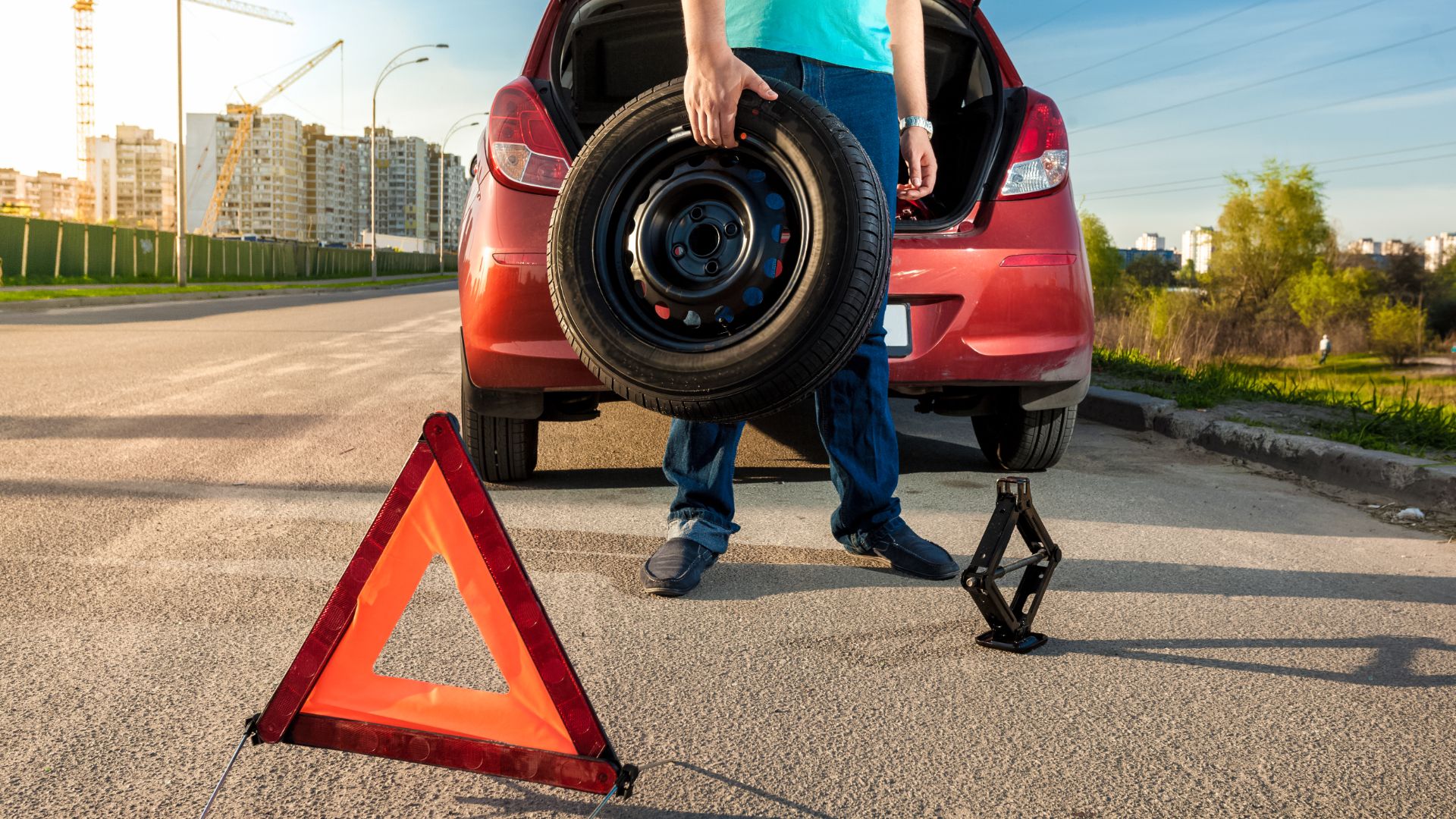 Over the years, modern-day car manufacturers started including a smaller-sized spare in the tire storage space of the trunk. Since more and more vehicles come with this "donut" tire, it raises an important question – how long can you drive on a spare tire?
You can drive on a donut spare tire for about 70 miles, but you shouldn't exceed the speed limit of 50 mph. In this guide, we'll discuss the differences between full-size spare tires and donut tires, which come in handier out of the two, and how long each lasts. Stand by if you want to figure out what's the best type of spare tire for just in case.
Types of spare tires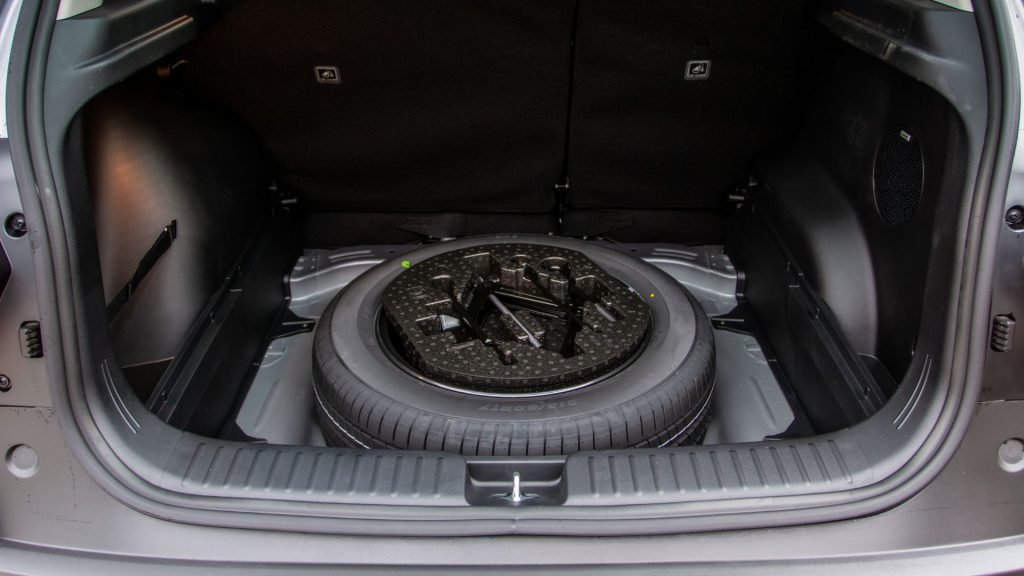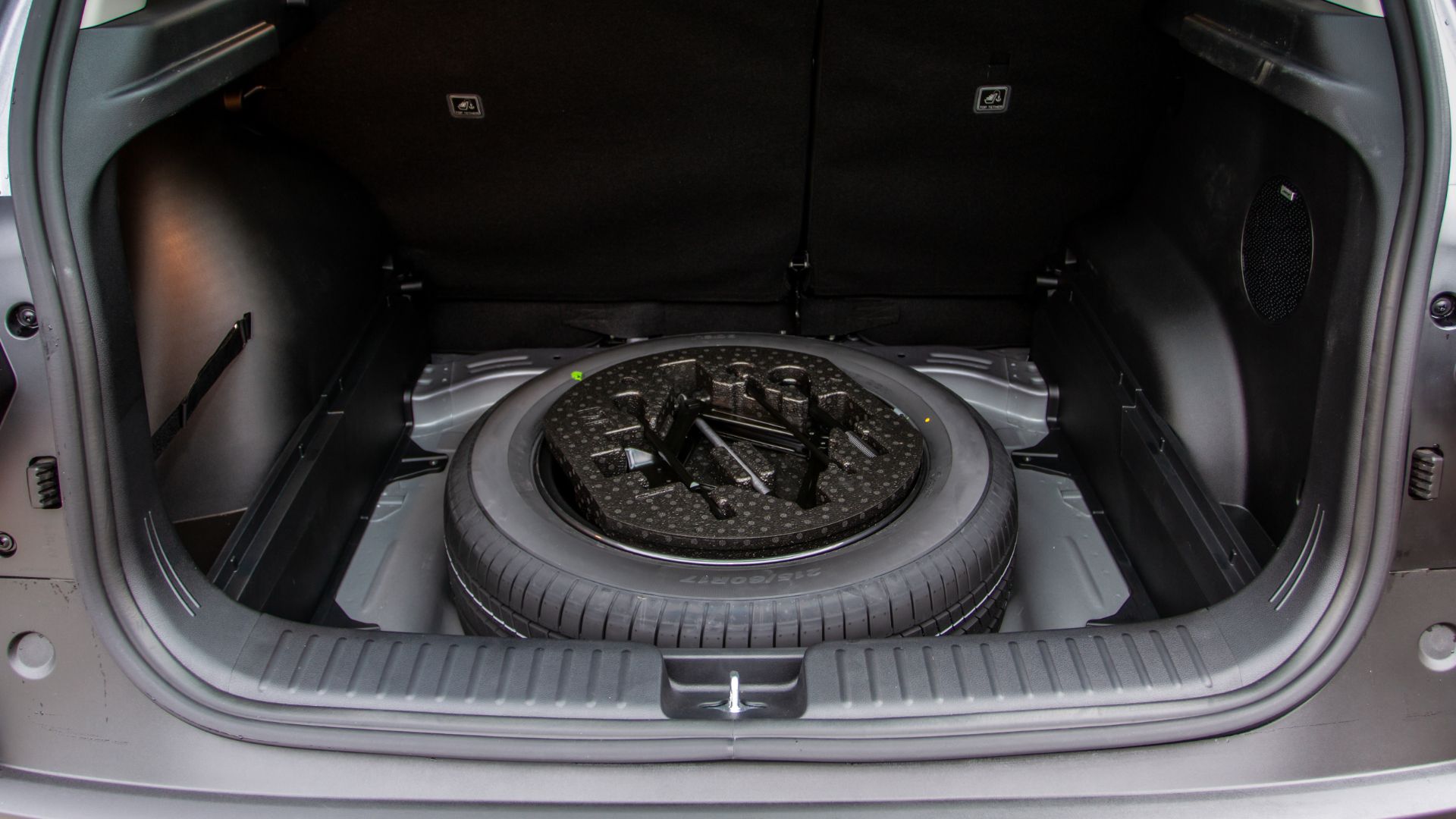 Having a spare tire is a must for every driver since you never know what sort of accident might cause a puncture or a blowout. Back in the day, every vehicle had a fifth tire in the tools compartment under the trunk floor, but nowadays manufacturers found few other solutions.
Here are the main types of tires that act as spares to give you a few extra miles until you reach a repair shop:
Full-sized spares
Donut tires
Run-flat tires
As mentioned, full-sized spares are traditional spare tires and they somewhat still represent the best option. With these, you just have to change the punctured tire and keep driving as you normally would. It's only a matter of getting a new "fifth" tire afterward.
On the other hand, donut tires are slightly smaller than the four tires that are already on your vehicle. Why is that the case, you might ask? Well, donut tires aren't meant to be true substitutes as they can only get you rolling until you reach a tire repair shop.
They also don't give you the same level of traction and tread features as your regular tires, so it takes driving slowly on these. Finally, there are run-flat tires that are often used in the newest BMW models. These will get you going even after earning a bruise or a puncture, so you won't need to change the tire just to reach a tire shop.
They are not spare tires in a traditional sense, but because of their convenience in case of tread damage, we'll also consider these when calculating the mileage you can go before replacing.
Driving on full-sized spares
Full-sized spare is usually the fifth tire of your tire set, so it has the same tread features, traction performance, and dimensions as the rest of your tires. However, it consumes more space in the trunk compartment than donut tires, so their usage isn't as frequent as it used to be.
Even so, these will get you rolling the farthest, and you can expect mileage similar to the rest of your tires out of it. We say similar, since not all the manufacturers include the matching full-size spare with their vehicles. The best way to know this is to check your spare in the garage or a parking slot.
If the manufacturer is the same as the rest of your tires, you can compare the production date by looking at an identification number (DOT number), and ratings. Even if it's not a match, it's still the same type and size as the tires on your vehicle, so you can drive with it for years. However, just for precaution, you should still get a matching tire to replace the punctured one, and leave the full-size spare in its compartment again.
These come in handy in case you find yourself far away from the nearest tire shop with a bruised tire. You can just mount it and even drive at higher speeds than with donut tires until you reach the shop. Full-sized spares can be found in older models and new cars like large sedans, SUVs, and trucks.
Driving on donut spare tires
With a donut tire, you can sadly only drive for about 50 to 70 miles. The reason for this is that they just can't keep up with the other regular-sized tires. They are significantly smaller, have less tread, and are more sensitive. It's no wonder that many drivers raise the question – how fast can you drive on a donut tire?
Well, you should drive at an optimal speed of up to 50 mph with these to prevent puncturing the donut tire and ending up without a spare. Due to their size, donut tires are mostly found in compact cars, and that's why they are called "space-saver" tires.
They require less space in the trunk compartment, so they are vastly used for new models with smaller trunk capacity. You'll instantly notice the difference between the regular tires in your set and donut tires if you have one. They might not give you the same level of security or the mileage that a full-sized spare does, but you'll still be able to reach the tire shop without having such a robust and space-consuming tire.
Run-flat tires – a modern solution or a poor choice?
Talking about spare tires, it's impossible not to mention run-flat tires. Prominent brands like Mercedes-Benz, Cadillac, Lexus, BMW, and Mini include run-flat tires in their newest models. These don't require changing a punctured tire – you'll be driving on it.
You can drive for about 50 miles after puncturing the tire with run-flats. Unlike regular tires, these don't fully blow out and you won't have to carry a spare around. Still, run-flat tires also cost more to replace than regular tires.
What happens if you drive on a spare tire too long?
If you drive on a spare tire for too long, you might end up causing damage to other car systems including the engine parts and transmission. The donut tire is smaller and rotates at a faster speed to keep up with other tires on your vehicle.
It's also crucial to check the tire pressure of your spare tire, since driving on it with insufficient pressure could only cause more damage. So, make sure to always drive the maximum of 70 miles and keep your driving speed low to prevent any damage.
How long can I keep a spare tire?
You can keep the spare tire for 7 to 10 years, and even if you never use it, replace it after 10 years at most. Rubber materials can degrade if not used for too long, so you shouldn't risk it by keeping the tire any longer than the specified period.
Our take
The matter of "how long can you drive on a spare tire" has troubled drivers for years, and hopefully, you know have a better perspective. It's crucial to figure out what's your spare tire type before getting to know how much you can drive on it safely.
Make sure not to abuse your donut tire for too long to prevent damage to other vehicle systems, and to get a regular tire to replace the spare one with afterward.