What does service StabiliTrak mean? — explained
Uncover the meaning behind StabiliTrak and enhance your automotive service knowledge.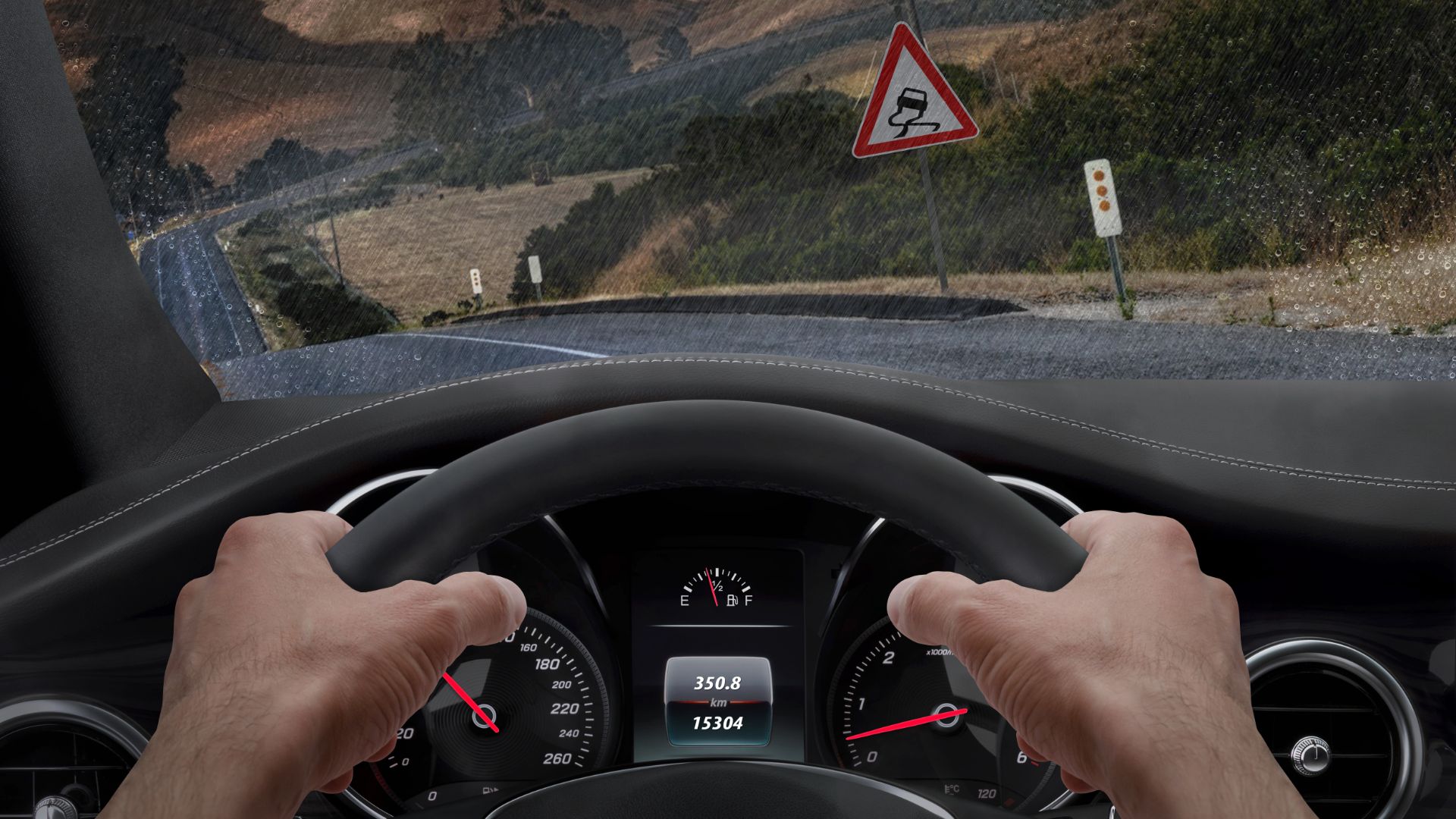 It's no secret that every driver gets a bit of a headache if dashboard lights illuminate. It probably means there's something wrong with the safety and mechanical systems of the car. Still, unlike some obvious signs like the "check engine" light or low engine oil lamp, some warnings are not as clear.
For instance, you might wonder – what does service StabiliTrak mean? The service StabiliTrak light means something's wrong with your car's maneuver and stability control system. It often appears as a dashboard warning and the traction control problem light. So, our team decided to give you a brief overview of the problem and help you differentiate between the two.
What's a StabiliTrak system and how does it work?
The StabiliTrak system of your car is a stability control and maneuver precision system that helps keep your car on its path. We know, it's a lot to process as it might even sound similar to the traction control system. Well, the key feature of the StabiliTrak system is that it prevents your car from sliding off of its route.
What we mean by this is that the system activates in case of understeer, or oversteer, depending on the situation. It's a system developed by GM and is used in most of their cars as a version of the electronic stability control (ESC) system. We know, you are probably wondering why don't just name it ESC like in many other vehicles. Well, it seems like GM enjoys having distinctive designations, and the RST in Chevy is yet another confusing example of this practice.
To put it briefly, if you are moving in a straight line on a slippery road, and your tires suddenly move to the side, the system will recognize it. It will use the sensors to determine your original trajectory and correct the steering to make the car stay on its route.
Sometimes, it will even engage the brakes on certain wheels to prevent your car from slipping and make it stay on the original track. To say that you'll have reduced driving safety with the StabiliTrak system going out is an understatement. This system isn't the same as the traction control system – they work together to electronically optimize the steering precision, control, and traction.
Differences between the StabiliTrak and traction control systems
Overall, both of these systems act as electronic systems that aid in your driving stability, but they are by no means the same. StabiliTrak is a perfect system for making your car or truck stay on track in case of a slippery road or an obstacle.
For instance, let's say you hit a large bump on the road, and your wheels slightly rotate off the route. The StabiliTrak system will recognize it with its sensors and make it right so you can keep moving forward regardless of the bump.
The same goes for slippery and snowy roads since the system might engage a brake on one wheel and adjust the trajectory of the other to keep you on the right path. On the other hand, the traction control system is different. It limits the power supply to the wheels to make sure that none of them lose grip of the road.
Still, it's often the case that both these systems appear as faulty on your dashboard, so let's see what might be behind it.
Reasons behind the StabiliTrak light engaging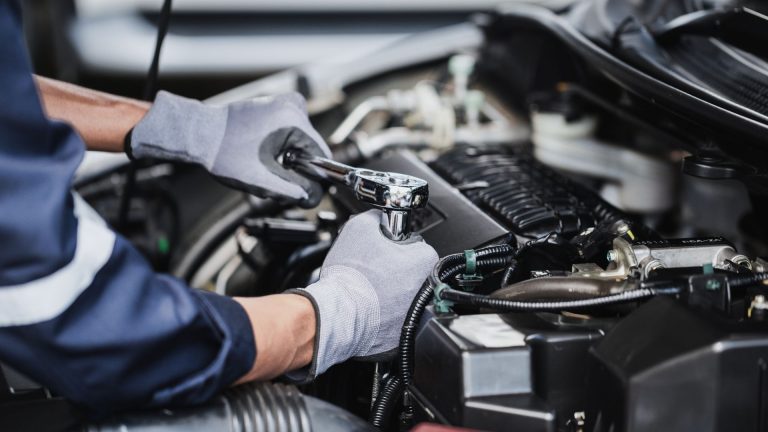 It's a difficult task to determine the reason behind the service StabiliTrak light showing up on your dashboard. It can be due to a system malfunction, or due to numerous other reasons. The thing is – the StabiliTrak system operates by controlling your steering, braking, and wheel rotation speed in case of an emergency.
So, if there's a problem with any of these systems, the service StabiliTrak light might engage. Also, it requires a regular power flow from the engine. So, if there's a problem with engine power distribution consistency, the system will automatically shut off. Here are the overall reasons why this light might appear on your dashboard:
A fault in the StabiliTrak system
Engine performance problems
Sensor faults
Based on the possibilities, it could be that the light simply appears on your board due to bad spark plugs or a similar issue. So, it's not necessarily a system malfunction. The best way you can be sure is to use a scanner tool and look for trouble codes that affect the StabiliTrak system. It can show up a P0300 engine misfire code, C0035 for the left front wheel speed sensor circuit and other speed sensors, or the C0561 ABS fault.
Malfunctioning StabiliTrak system
If the root cause of the problem is a fault in the StabiliTrak system itself, there are several things to check. You should know that the wheel speed sensors and the steering wheel sensor are all part of the system. On top of that, the electronic brake control module is also used by the StabiliTrak as mentioned above.
So, if there's a bad relay in the brake control module or a failed speed sensor on any wheel, the system won't be able to properly engage. That might be the reason why it is disabled, and a frequent issue is also a faulty anti-lock braking system (ABS) sensor.
It's best to use an OBD2 scanner tool to look for trouble codes associated with the ABS fault or speed sensor fault. If you notice these codes, it's important to fix the underlying issue so that your StabiliTrak systems remain operative.
Engine performance issues
If your engine isn't running properly, the StabiliTrak system will shut off automatically. So, any rough idling issue or problem with spark plugs or fuel injection will end up in a disabled StabiliTrak system.
It also happens in case of a bad spark plug ignition coil or clogged air filter, so sometimes it's not as hard to find the source of the problem. StabiliTrak and traction control systems require a properly running engine to affect the power distribution to the wheels, so that's why it's important to keep an eye out for these problems.
In case of a misfiring engine or dirty throttle body, StabiliTrak will be disabled and your control on slippery roads or when hitting road obstacles will be at risk.
Sensor faults affecting the StabiliTrak system
Besides the speed sensors and the steering wheel sensors, the StabiliTrak system also uses other sensors to determine the precise moment to engage. These include the tire pressure monitoring system (TPMS) sensors that measure tire pressure and pedal position sensors.
A malfunction in the system could also be caused by faulty relays and electrical connections, so a car electrician should be able to help you out with these issues.
Our take
If you were confused with the dashboard light and wondered "what does service StabiliTrak mean", this guide should set you on the right track. It's an important vehicle stability system while you are driving, and can sometimes save you from trouble on snowy and slippery roads.
That's why you shouldn't keep driving with the service light on, and now you at least know the main things to inspect in case such a thing happens.
Can I drive my car if it says service StabiliTrak?
You can drive your car if it says service StabiliTrak, but it's not advisable to go until you fix it since the stability control system will be disabled.
What causes Service StabiliTrak light to come on?
The service StabiliTrak light could come on due to a fault within the system itself, engine performance problems, or issues with sensors that communicate with the system.
How much does it cost to fix StabiliTrak?
It all depends on the reason why the system was disabled, but it shouldn't cost more than $100 if the reason was a system malfunction.
What does it mean when my car says StabiliTrak?
StabiliTrak is the stability control system developed by GM that activates in case of wheel control loss on slippery roads or over road bumps, and it ensures that you stay on the same path as before the control loss.