Dodge Dart years to avoid — most common problems
Discover the Dodge Dart years to avoid and make an informed decision for your next car purchase.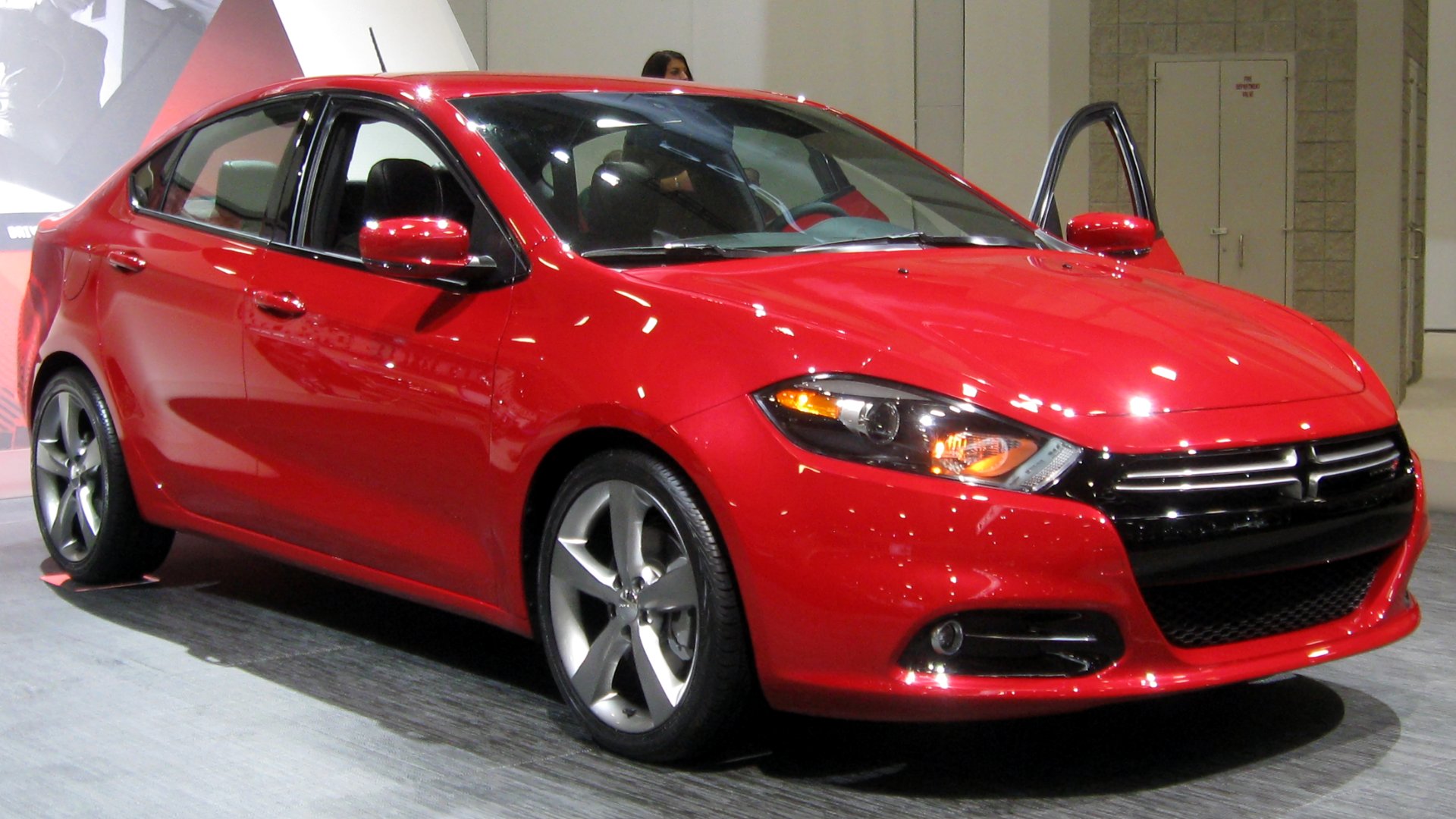 In 2012, Dodge decided to bring back a beast from the past by reviving the Dart name in a new compact-sized sedan. The previously retired model was produced from 1959 to 1976 and it was forgotten by many automotive enthusiasts. Within the Fiat-Chrysler group, the production of a new Dodge Dart PF started and it finally hit the production lines in 2013.
It features a sporty design, decent engine options, and a high-quality interior, but was that enough to stay true to the genuine Dodge lineup? In this guide, we'll discuss some of the main Dodge Dart years to avoid along with the major problems that affected the model, to see whether it makes a decent option in the compact car class.
Most common Dodge Dart problems
The reboot of the Dodge Dart caused mixed feelings among automotive enthusiasts when it comes to the value of this model. Some thought that it was an unnecessary addition to the lineup due to its rear-end resemblance with the Charger.
However, Dart appealed to a whole different type of buyer – those that didn't want the fuel consumption or the performance of a HEMI V8, or even a V6 engine. Instead, Dart offered a 1.4-liter MultiAir turbocharged engine, a 2.0-liter inline-four, and a 2.4-liter engine.
So, it offered quite a few options that focused on low fuel consumption and getting that sporty feel with a turbocharged engine. It all seemed pretty fun until the rise of a few issues that sadly plagued the model and made it less appealing for buyers.
One of the main issues with the Dart was the automatic gearbox failure that was frequent for the 6-speed automatic Dart models. There were also reports of bad brake boosters and poor braking performance, as well as the most problematic problem of them all – the stalling MultiAir engine. Along with a few minor issues and faulty tire pressure monitoring lights, that's pretty much it when it comes to Dodge Dart problems. However, you have to realize that the car was only in production for four model years.
Automatic transmission problems
The issue with the six-speed automatic transmission affected pretty much every Dodge Dart produced from 2013 to 2016. Luckily, there was a recall in 2019, but that doesn't make the problem disappear if the car hasn't gone through a recall for some reason. That's why you have to check this with the previous owner, and we recommend you stay away from the models equipped with this transmission.
There are plenty of other options including a 6-speed manual, so you'll, either way, be able to find a decent replacement. Problems with the automatic shifter include transmission slipping and improper gear selection due to a faulty shifter cable. Because of this, the gearbox may not be in the mode that you selected, causing a rollaway risk if the gearbox doesn't recognize the "park" mode.
Bad brake boosters
Another common issue for Dodge Dart as a model was in the braking system and it revolved around the reduced braking performance of the car. Poor brake pressure and reduced braking performance are all symptoms of bad brake boosters, and this issue was common for various Dart model years.
Things got better for the 2016 model which is the final production year, so at least you can avoid the braking system issues by going for one of these.
Problems with the turbocharged engine stalling
As mentioned, the 1.4-liter turbocharged engine was one of the best options in terms of lower fuel consumption and decent performance. However, it was also prone to premature failure due to lower temperatures that caused the engine to stall.
It was an inconvenience that many Dodge Dart owners have experienced, and there was a recall in 2013 regarding this issue in the 2013 model Dart. The engine control unit got reprogrammed by the dealership and situations like this didn't repeat after that. So, you have two options here – either buy a model that's confirmed to have gone through the recall or get a 2.0-liter or 2.4-liter Dart instead.
Tire pressure monitoring system faults
Finally, the last major issue that Dodge Dart drivers have experienced over the years is the matter of a faulty tire pressure monitoring system. It made many drivers wonder how to reset the tire pressure light since it was either falsely glowing up on the dash, or completely inoperable.
As a remedy to this issue, Chrysler replaced the low-line TPMS system with a high-line system in affected vehicles and it's important to find a car that has been through this recall. An inoperable tire pressure monitoring system could be a threat to driving safety, and that's why it's so crucial to inspect this system before purchase.
Which Dodge Dart years to avoid?
After going through the main Dodge Dart problems, it's crucial to move on and check the model years that are simply not worth your attention due to reliability issues. As mentioned, the 2013 model was mostly affected by these problems, and things are a lot easier to decide upon based on a single production generation.
First-generation Dodge Dart PF (2013-2014 model years)
Out of all the Dodge Dart model years since the reboot of the model, the 2013 Dart was the worst one by far. It received quite a lot of complaints and the failing automatic transmission along with the turbocharged engine issue caused a lot of bad impressions.
The 2013 model was also affected by problems such as the transmission suddenly shifting to neutral mode even though that wasn't the action of the driver. On top of the engine and transmission-related issues, Dodge Dart owners also experienced problems with engine oil leaks and difficulties starting the car.
Overall, this model received the most complaints, and even if you avoid the turbocharged engine and go for the manual transmission one, you may still experience other problems. The 2014 model got a bit better, but it still received a lot of complaints because of the faulty brake boosters and transmission control module. Also, 2014 is the model year where it all started regarding the TPMS problems, so that's another thing to have in mind when looking to buy one of these.
Best Dodge Dart years
Having in mind that Dodge Dart was only produced for four model years after the reboot, it's easy to divide the production years between good and bad. Now that we've gone through the worst model years, it's time we get to the best Dart PF years:
2015 Dodge Dart
2016 Dodge Dart
Overall, the 2016 model received the least complaints over the years and it's the safest option among the various Dart models. The 2015 model received a bit fewer complaints when compared with 2014 one, but it's still a step forward by Dodge.
Our advice would be to always try to get a 2016 model with a manual transmission if possible. This way you can completely rest assured that you won't have to do expensive transmission repairs, or sudden rollaway in case the shift cable fails like in previous models.
Is the Dodge Dart worth buying?
Ultimately, Dodge Dart is only worth buying if you go for the final production year. While it's not less reliable than the other models within this class, it still costs a bit more to service and keeps properly maintained.
This doesn't mean that Dart is a bad model – if you choose a 2015 or 2016 one, you'll get quite a reliable compact and sporty sedan for an affordable price. Just make sure to avoid the 6-speed automatic one that requires frequent repairs.
Which Dodge Dart model is the best?
The 2016 Dodge Dart is the best model since it received the least driver complaints.
Do 2013 Dodge Darts have a lot of problems?
Yes, the 2013 Dodge Darts have a lot of problems including stalling engines in cold weather, automatic transmission problems, and oil leaks.
Are Dodge Darts good reliable cars?
Dodge Darts are good reliable cars if you go for the 2015 or 2016 model which can't be said for 2013 and 2014 Darts.
What is wrong with the 2016 Dodge Dart?
The 2016 Dart had a few issues with the failing thermostat, but other than that it's a fairly reliable compact sedan.