Can I drive without a catalytic converter?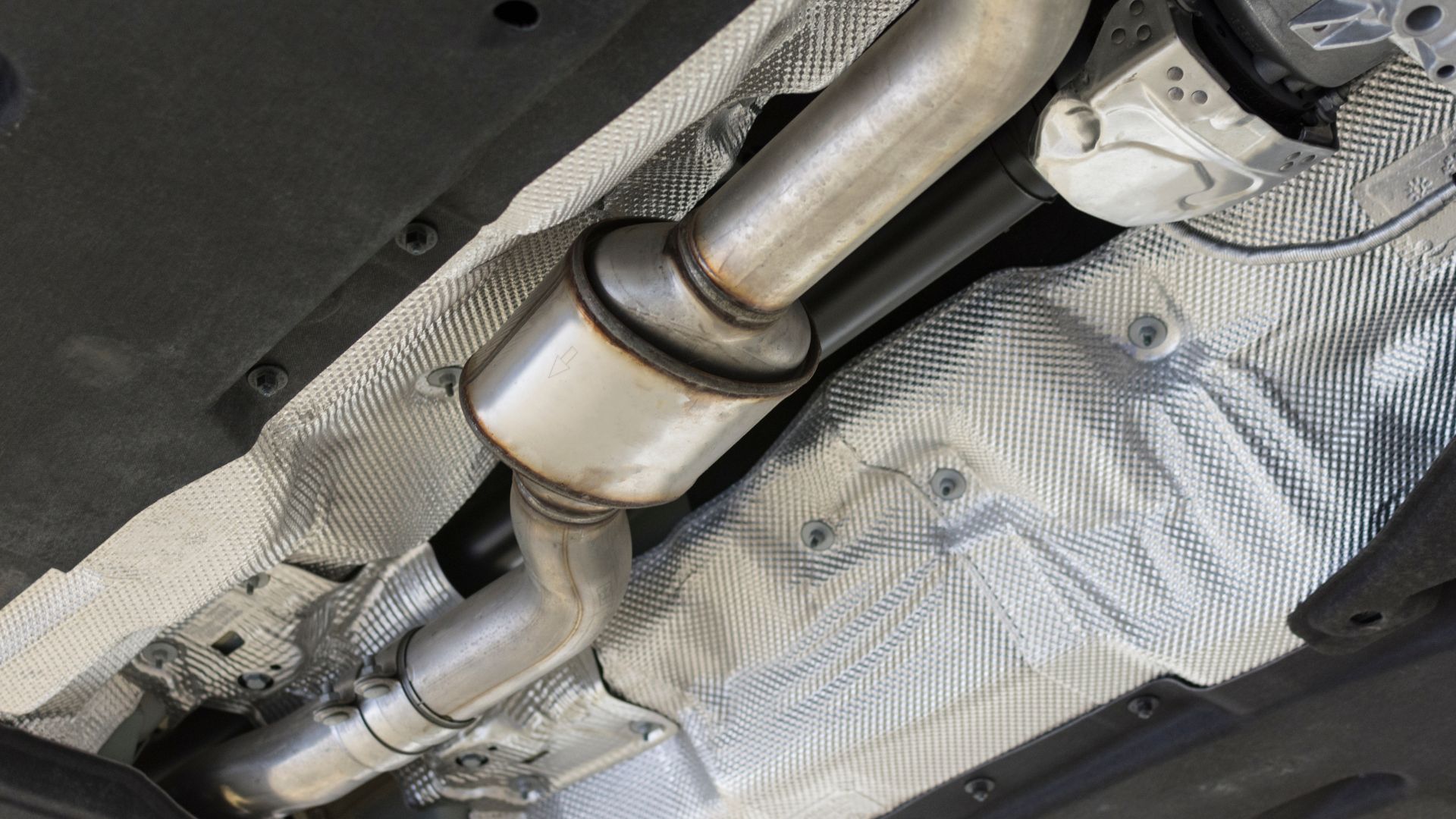 Most new cars have catalytic converters for exhaust emission control. The only vehicles without them are all-electric vehicles. Plug-in hybrids and non-plug-in hybrids have converters because they produce emissions.
Catalytic converters have been around since the 19th century, but they became a standard in the early 90s. In North America, cars without catalytic converters can't enter the market. The main reason for converters is to reduce the pollution from vehicles. That brings us to the question: can I drive without a catalytic converter?
Countries in North America and Europe have laws that mandate drivers to use catalytic converters. You can drive without a cat, but that's far from legal. Since it's mandatory to use a converter, there are fines to penalize drivers without one.
Catalytic converters are a bit complex. The component's working mechanism is relatively different from any other car part. Now, let's look into everything you should know about the catalytic converter.
What does a catalytic converter do?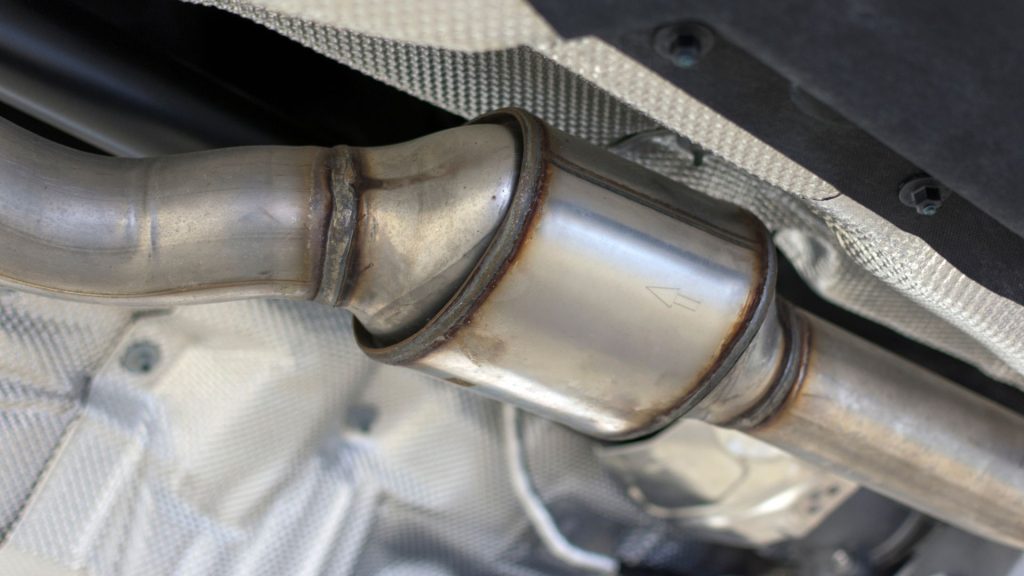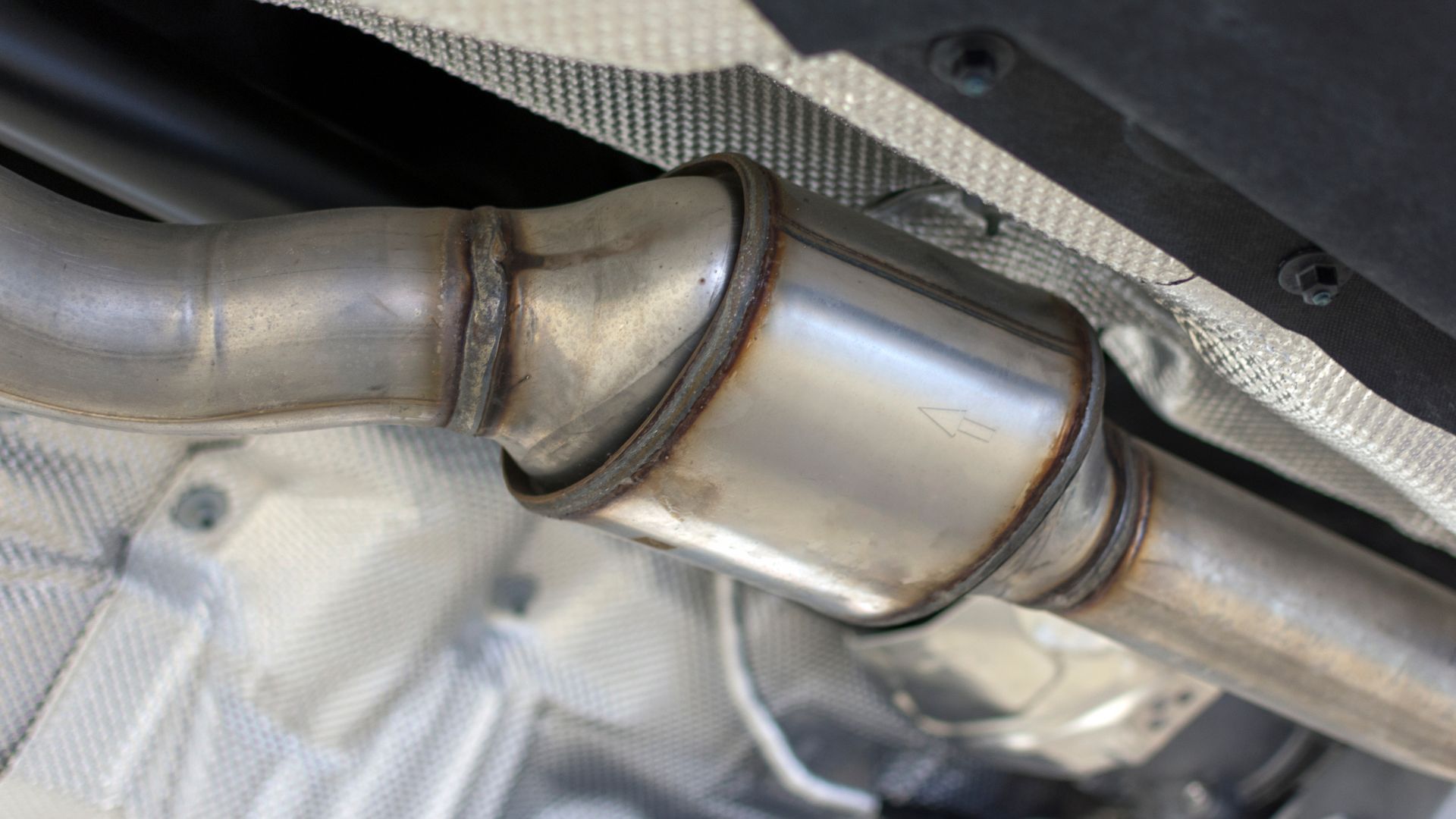 As an exhaust control system, the catalytic converter oxidizes hydrocarbons from exhaust fumes to water and carbon dioxide. The cat also converts carbon monoxide to carbon dioxide. The entire process happens through a redox reaction.
To accomplish this, to converter uses metal catalysts like platinum, palladium, and rhodium. These catalysts are rare precious metals. Due to their rarity, catalytic converters are expensive and susceptible to theft. Think about it through the prism of this question – how much Rhodium is in a catalytic converter? The presence of valuable metals is what makes this infamous car part one of the main objectives of car thieves.
Types of catalytic converters
There are three types of catalytic converters;
Three-way catalytic converter
They all perform the same function in different ways. The oxidation catalyst converter reduces the toxic gases in exhaust smoke within the system. Dual-bed catalyst converters do the same thing but in two stages.
The three-way catalytic converter is more economical and practical. Manufacturers mainly use this type of converter for their vehicles. Apart from the three types of converters, there are also OEM and aftermarket catalytic converters.
OEM converters are used for new cars, while aftermarket cats are for replacement. Since OEM converters have to adhere to warranty quality standards, the converters can last long. On the other hand, aftermarket cats do not have much quality since they don't have warranty standards.
As a result, OEM catalytic converters have more precious metals in them. Aftermarket converters are less valuable with little precious metals.
Can I drive without a catalytic converter?
As we already said, you can drive without a catalytic converter. However, it's illegal, and you'll notice changes in your vehicle. Since the converter connects to the engine, some changes will affect your engine.
For starters, driving without a catalytic converter is illegal in all states of the US. The law prohibits it, and there are fines for defaulters. If the authorities get you driving without a catalytic converter, they can fine you thousands of dollars.
While reducing toxic exhaust gases, the converter also serves as a muffler. Once you remove the cat, you'll notice that your exhaust gets louder. Some drivers like that, but it could be a disturbance.
On the bright side, driving without a converter means you have more fuel options. Cars with catalytic converters can't use some fuels since they can damage the converter. However, without a converter, you can fuel up with leaded fuel and other high-performance fuels.
The bad news is that without a cat, your vehicle's fuel economy reduces. That means you'll need to fuel the car more often. In some car models, removing the converter increases the power and improves mileage.
Signs of a bad catalytic converter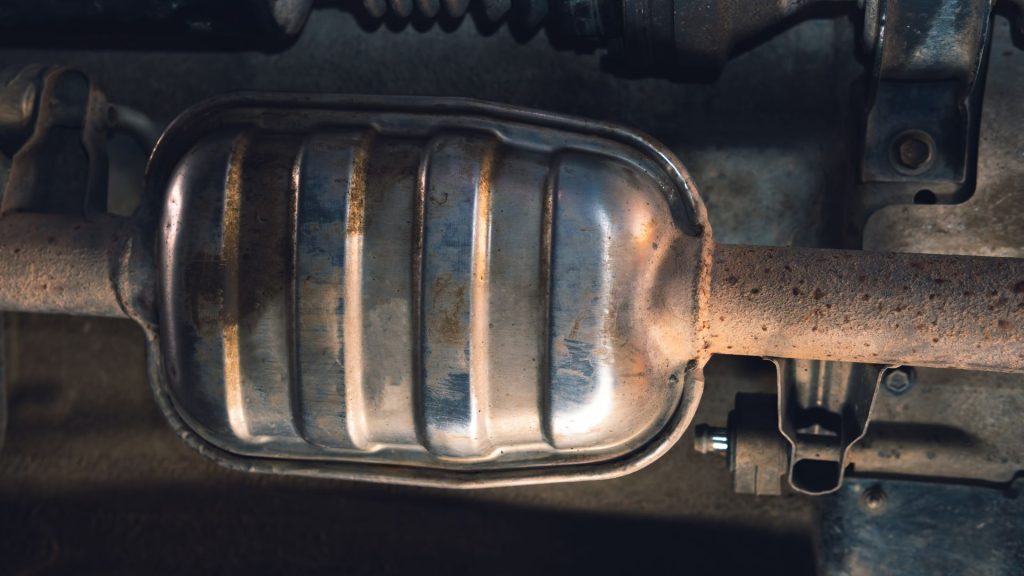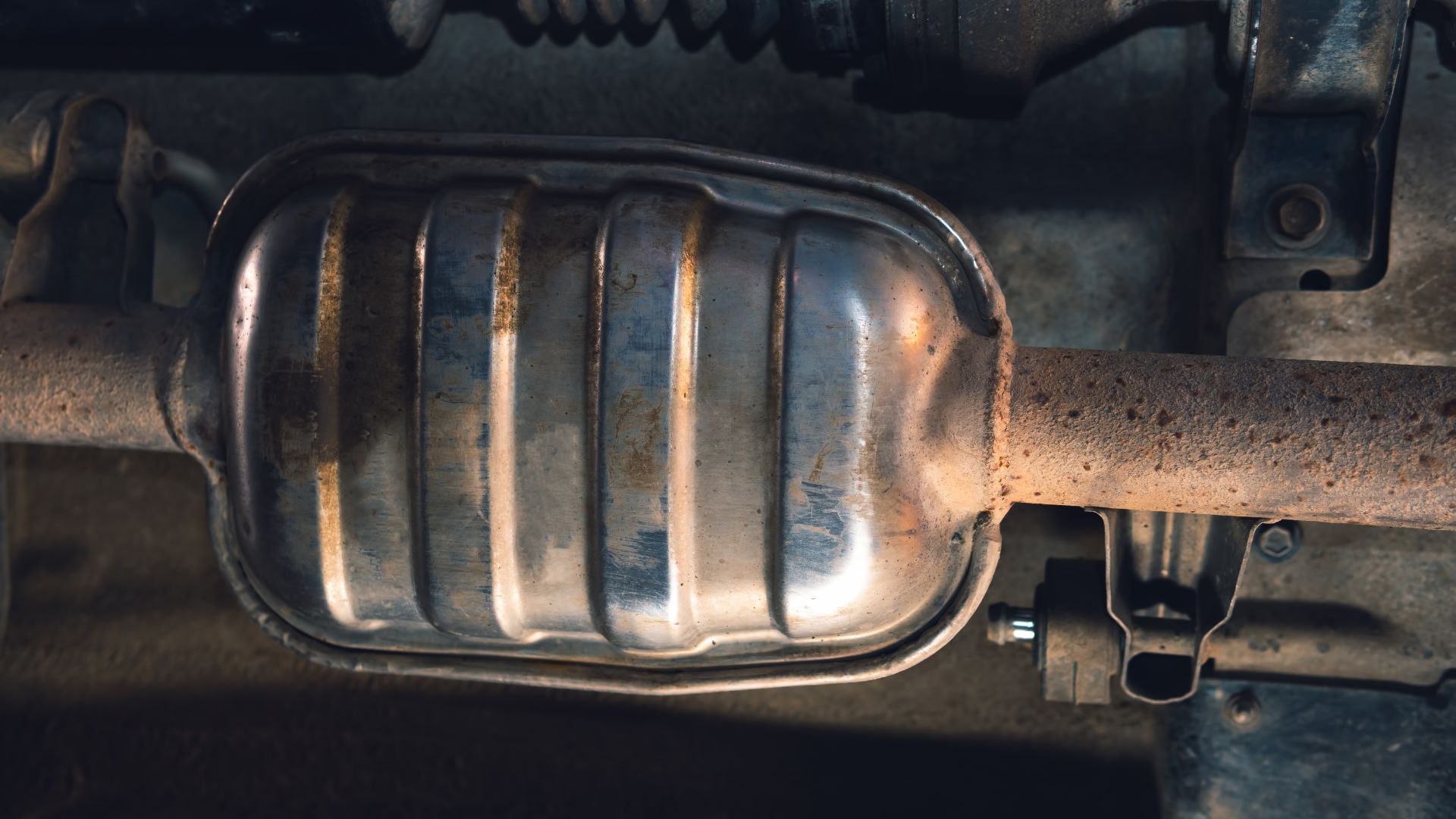 OEM catalytic converters usually last up to 10 years. However, there are situations where the converter fails due to poor maintenance and other factors. When a converter fails, you have to install a new one.
You can drive a car with a bad catalytic converter for some miles. We can't say the exact period you can drive with a bad converter. Just know that when you keep driving for a long time with a failing cat, you can damage your engine.
Also, you must notice the failure on time. Here are some signs that indicate catalytic converter failure;
Engine misfire
The most common causes of engine misfire are electrical issues like worn or malfunctioning spark plugs and faulty ignition coils. At the same time, engine misfire is one of the significant signs of a bad catalytic converter.
How do you diagnose an engine misfire? If you haven't experienced one before, the engine usually loses power. Then, you get hard starts, and the vehicle consumes more gas. You'd also notice an increase in exhaust smoke.
As for the sound, a misfiring engine makes a popping, banging, or sneezing noise. When this happens, you'll also notice the check engine light.
An engine misfire means incomplete combustion in the engine cylinder. That's pretty severe, and you should treat it as such. When your engine misfires, you can still drive the car, but we don't advise you to do that. After diagnosing the cause of an engine misfire, take your car to a professional for help. If you don't repair the vehicle on time, it could lead to extensive engine damage.
Car smells like rotten eggs or sulfur
The converter's job is to neutralize and reduce toxic gases in exhaust fumes. One of those poisonous gases is Hydrogen Sulphide. Now, Sulphur smells like rotten eggs.
When the catalytic converter stops working, it can't neutralize gases like Hydrogen Sulphide. Instead, you'll get the smell of sulfur in your car. Very uncomfortable. Also, if the converter is clogged, it can overheat and intensify the smell. So, have you been wondering "why does my car smell like rotten eggs"? Well, perhaps it's time to check your cat and see if it's still in operable condition.
Rattling noise
In cars, rattling noises from the engine while driving or when idling could mean different things. Here, we're talking about rattling noises while driving. Immediately you get these noises while driving, know you have a problem with your exhaust system.
The fault could be from the catalytic converter, muffler, or rusted exhaust pipe. Most times, the cause is that the converter has loads of build-up. Other times, it means that the converter honeycomb mesh has broken.
If your catalytic converter has build-up, you can quickly fix the problem by cleaning it. However, manufacturers do not recommend washing the converter. According to the manufacturers' directive, you should replace the cat instead of cleaning it.
Car jerks
Several faults can cause your car to jerk while in motion. The most common cause is engine blockage. A vehicle can also start jerking if the spark plugs are worn.
Other causes of car jerks are a failing carburetor, dirty air filters, bad cylinders, dirty fuel injectors, and a bad catalytic converter.
When your car jerks while accelerating, the problem might be a blocked converter. Over time, the air/fuel mixture from the engine causes a build-up in the converter. The build-up can then block exhaust airflow and cause the car to jerk.
To fix this issue, you can clean the converter with some converter cleaners and fuel additives.
There are many more signs that indicate a bad catalytic converter. These other symptoms include loss of power, poor fuel efficiency, and fewer miles per gallon. Of course, a car with a faulty catalytic converter will fail emissions tests.
Signs of a stolen catalytic converter
Catalytic converter theft is prevalent, and there's news on the issue every week. The motive for stealing catalytic converters is their high resale value and precious metals content. Thieves sell stolen converters to either recyclers or precious metals dealers.
Catalytic converters can fetch between $50 – $1,000. Experienced thieves can easily steal converters within 30 minutes. At this point, it's easy money, especially since converters don't have theft protection systems.
Cars like the Toyota Prius, Ford F-series, Honda Accord, Honda CR-V, and the Jeep Patriot are big targets for converter theft because their manufacturers use a lot of precious metals for them. Hybrid vehicles are targets too because they usually have more precious metals.
These thieves also target high vehicles like trucks and SUVs. Since these vehicles are high off the ground, they can quickly get under the car and steal the converter.
There's no way to tell if your catalytic converter is missing from looking at the car. However, once you start your engine, some signs alert you to the theft.
The first sign of a stolen catalytic converter is an exhaust louder than usual.
In many car models, the check engine light comes on, and a fault code will appear on the dashboard.
When you drive, you'll notice that the acceleration is inconsistent and sputtering. An increase in exhaust smoke and smell is a sure sign that you've been a victim of converter theft.
Our take
You can drive a car without a catalytic converter. However, it's not advisable because converters are mandatory in the US. Besides, driving without a converter for a long time can damage your engine.
What happens if you drive your car without a catalytic converter?
When you drive without a catalytic converter, the authorities can fine you up to thousands of dollars.
How long can you drive a car with no catalytic converter?
You can drive a car with no converter for a very long time as the vehicle wouldn't break down. However, it might not be legal to drive without a catalytic converter
How does a car sound without a catalytic converter? 
Without a catalytic converter, a car makes loud, roaring sounds.
Does removing a catalytic converter affect the engine?
Yes, removing the converter affects the engine. The engine gets a significant increase in horsepower.
How loud is a car without a catalytic converter? 
When you remove the converter, the car gets louder than usual.