How much rhodium is in a catalytic converter?
Discover the rhodium content in catalytic converters.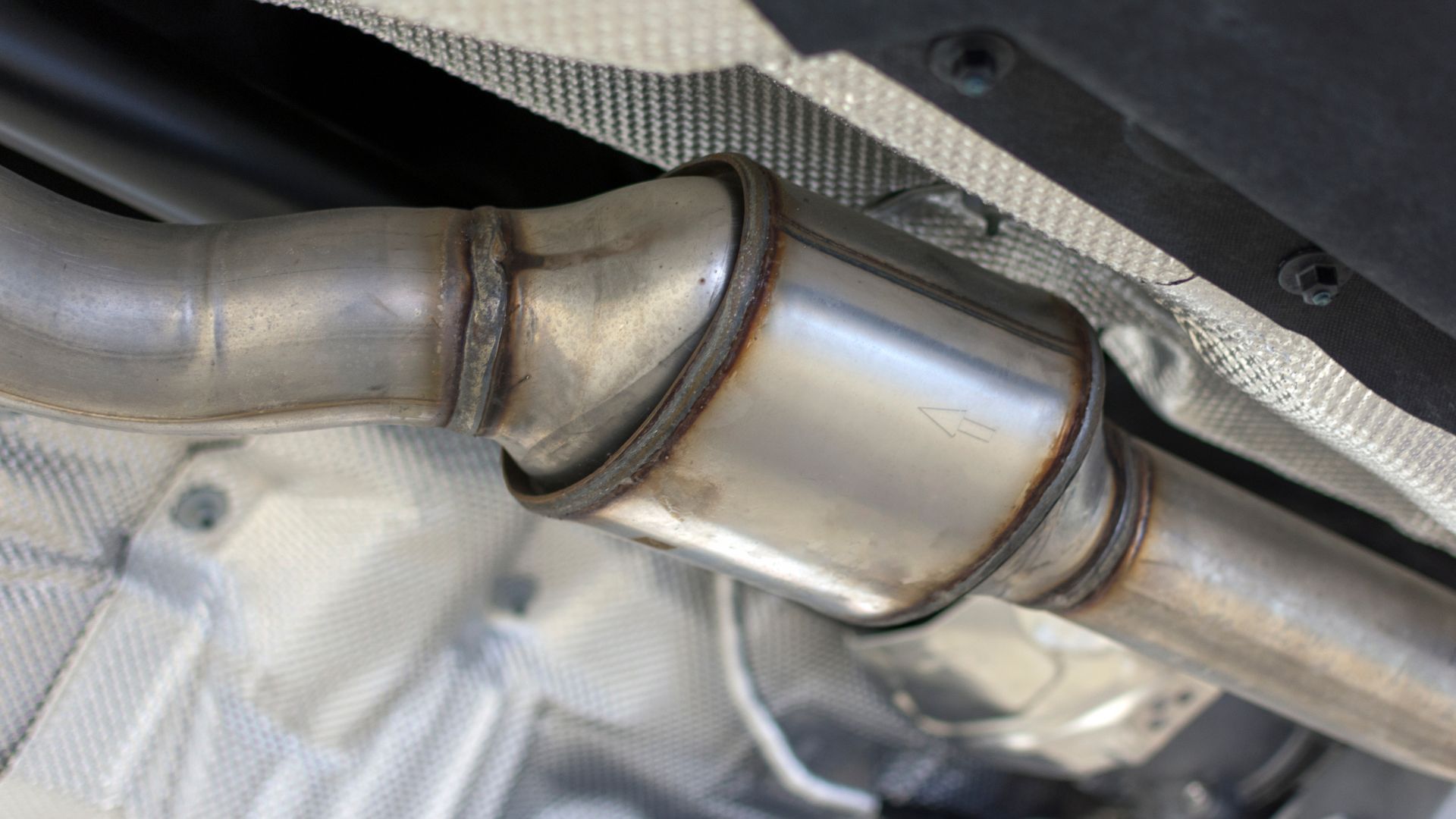 Rhodium is a white-toned precious metal (atomic symbol Rh) and is one of the platinum group metals. Your vehicle releases hazardous toxins to the environment, but the catalytic converters clean out the toxins, preventing your car from polluting the environment. One of the essential elements involved in this process is rhodium.
It works with other elements, such as palladium, to clean the toxins before releasing the fumes into the environment. We can say in a nutshell that the primary use for rhodium in catalytic converters is to clean vehicle emissions. Without these catalysts, the air in our cities would be much worse due to vehicle exhausts.
So, how much rhodium is in a catalytic converter? This article provides detailed information about the value of rhodium and the quantity of rhodium present in your catalytic converter and answers related questions.
What Is rhodium?
Rhodium is a scarce, expensive, and durable transition metal that looks silvery white and is often used in jewelry and other high-end products. In many chemical reactions, rhodium would do just fine as a catalyst.
Rhodium is so powerful that it catalyzes making acetic acid, nitric acid, and hydrogenation reactions in chemical industries. Also, its ultra-shiny, corrosion-resistant nature makes it a valuable metal in many industries; hence, it found a place in the catalytic converter.
Rhodium is rare, obtained in minimal quantities as a byproduct of platinum and nickel mining, principally in Russia and Canada. Being so rare and challenging to get, it is in great demand from sources that include jewelry and catalysts.
The metal wasn't widely used for a long time, but about 100 years ago, rhodium was used in laboratory devices that measured high temperatures. Everything changed in the mid-1970s with the advent of catalytic converters, introduced to reduce the pollutants in exhaust emissions from vehicles. That rareness explains why rhodium is a hot investment metal today, trading for a staggering $14,100.00.
How much rhodium is in a catalytic converter?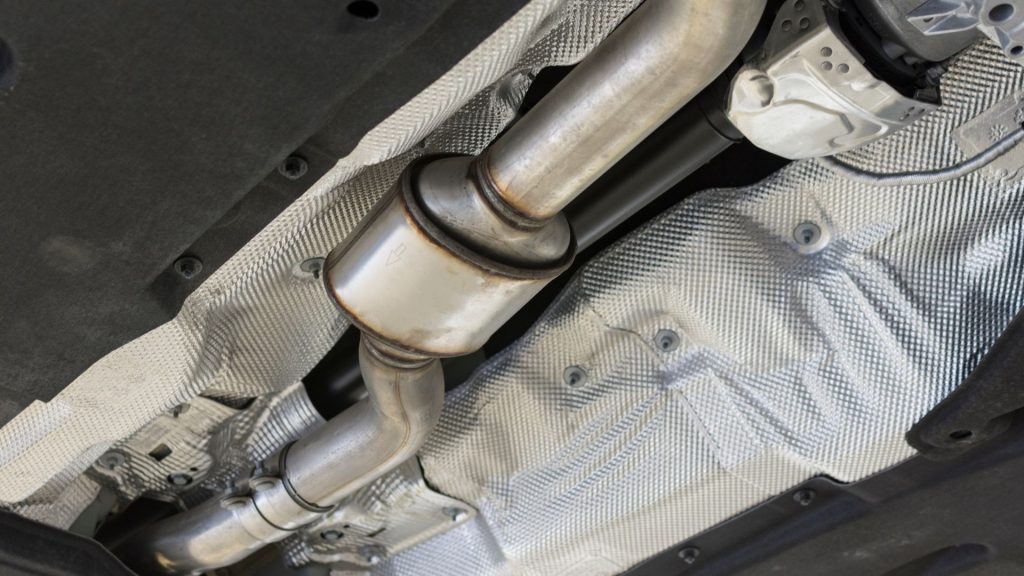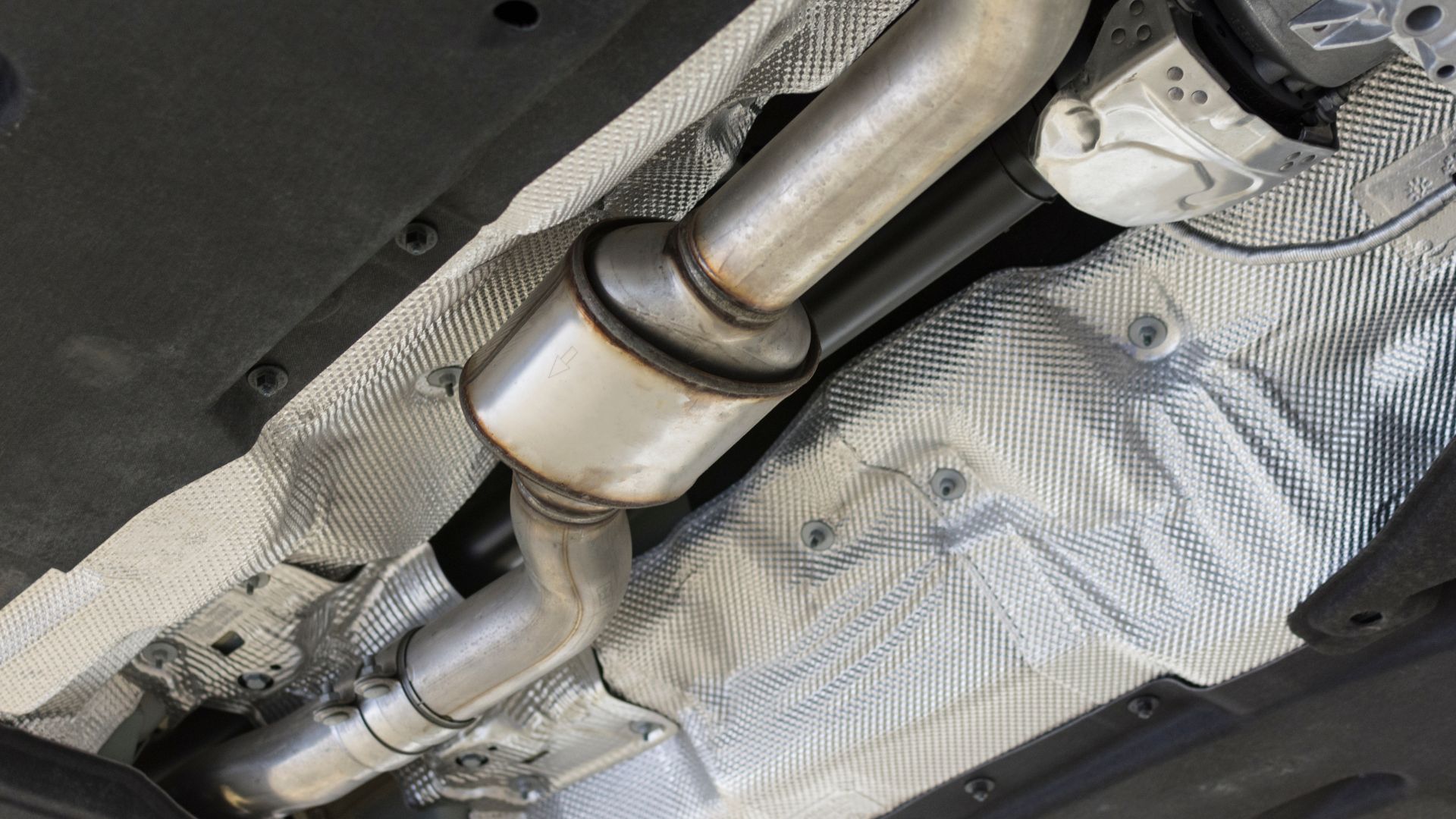 The quantity of rhodium in our cars could be hard to tell. Factors like the car's make, model, and the engine would affect the amount of rhodium in its catalytic converter.
On average, the quantity of rhodium in a catalytic converter is about 1-2 grams, while an average catalytic converter weighs about 1.2 kg or 2.2 pounds.
Furthermore, the amount of PGMs (Platinum group metals) in grams found in a catalytic converter are:
Light-duty trucks = 2-6 grams
Larger-engine SUVs = 6-30 grams
In contrast to rhodium, the amount of platinum ranges anywhere from 3 to 7 grams, and the amount of palladium varies between 2 to 7 grams.
Which catalytic converters have the most rhodium?
Vehicles with large engines or multiple catalytic converters typically have the most rhodium. These vehicles are usually more expensive because they contain more rhodium, mainly owing to the manufacturer's high standards. Additionally, larger catalytic converters will also require extra rhodium as it is needed to help ensure the effective cleaning of fumes.
The price of a car is the secret to knowing if a catalytic converter contains more rhodium. Since rhodium is expensive, automobiles with costly catalytic converters will have extra rhodium.
How does rhodium work inside a catalytic converter?
Rhodium works by converting harmful pollutants into less toxic substances. This catalyst is used in different catalytic converters because it is highly effective. Two main types of rhodium-based catalytic converters exist; honeycomb and flow-through.
Flow-through catalytic converters are the most common, and they work by passing exhaust gases through a chamber that contains rhodium. Honeycomb converters are less common but more efficient at minimizing emissions. The honeycomb converters work by passing exhaust gases through a honeycomb-shaped structure that contains rhodium.
Why is rhodium used in a catalytic converter?
Automotive manufacturers use rhodium in catalytic converters to reduce the degree of nitrogen oxide (NOx) pollutants that vehicles would have potentially released into the atmosphere, thus controlling the rate of air pollution to which an internal combustion engine's operation is a significant contributor.
Synergizing with palladium and platinum, the rhodium in a catalytic converter neutralizes the pollutants from a vehicle's exhaust into a less toxic substance before releasing it into the atmosphere. Converters do not tackle emissions issues on their own; the precious metals in the component are the main reason the catalytic converter can effectively minimize emissions problems.
Can rhodium coming from a used catalytic converter lose its properties?
You can find rhodium in the honeycomb section of the converter and can quickly get the metal via a recycling process. Rhodium discovered in catalytic converters does not lose its properties or strength, and you would be safe recycling it.
Rhodium has less chance of being affected by acids, air, and water. Thus the metal will not lose its properties even with the acidic toxins produced alongside the exhaust fumes.
The metal produces acetic acid via catalytic carboxylation, synthesizing carbonyl compounds, making it a sturdy metal that hardly ever loses its properties.
What is the value of rhodium?
The value of rhodium per gram is about $453.33, or about $14,100 per ounce, making it one of the most expensive precious metals. This high price is due to its rarity and unique properties since rhodium is a metal resistant to corrosion and has a very high melting point. However, aside from their original use, these precious metals have an extra economic value owing to their wide range of commercial and industrial services.
In other words, you can make a reasonable sum of money even from a bad catalytic converter. Unfortunately, some criminally minded folks will not mind stealing a catalytic converter even while it is still helpful in a car.
Why is rhodium high-priced?
Owing to the restrictions placed on emissions, the demand for rhodium has increased due to its ability to clean fumes from a car's exhaust system. There is a deficit in supply due to the demand increase from the automotive sector to meet the stringent emission standards.
With South Africa being the largest rhodium producer, shutting down its mines has affected the price of this metal.
What types of precious metals can you find in catalytic converters?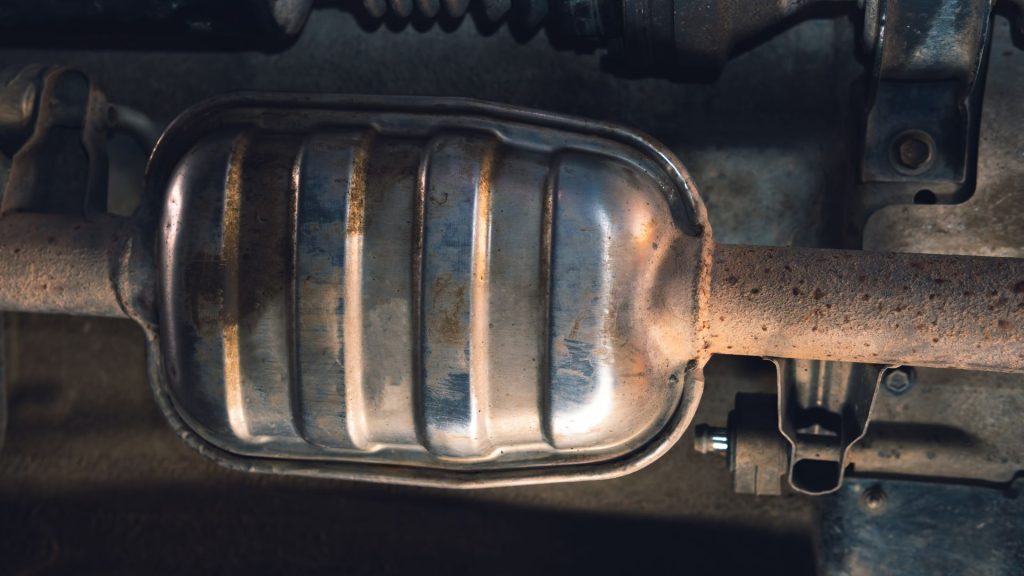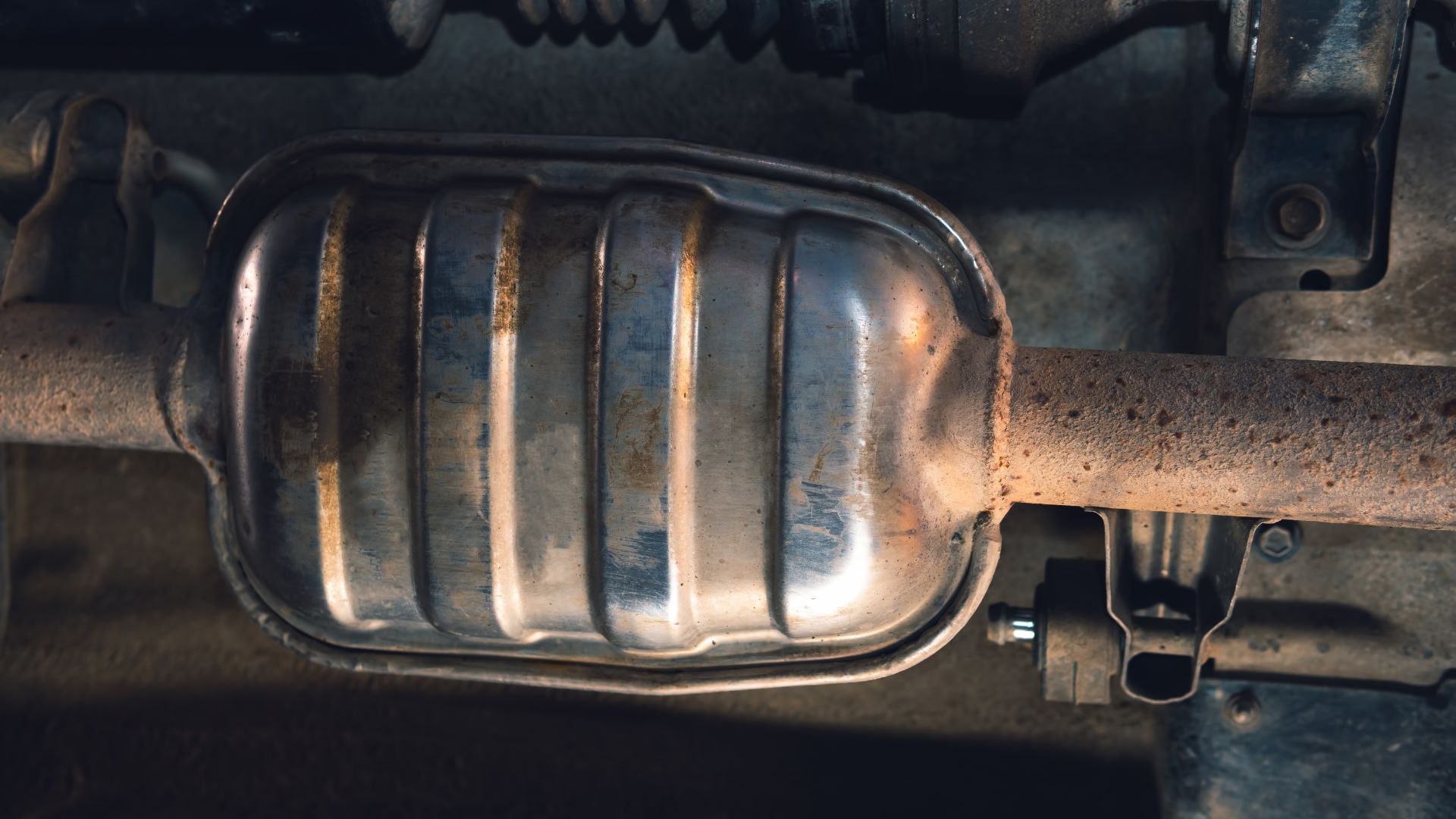 Manufacturers use precious metals as catalysts because of their ability to speed up chemical reactions while maintaining their chemical stability. The three commonly used precious metals in catalytic converters are platinum, palladium, and rhodium.
Platinum is the most active catalyst and effectively reduces emissions from diesel and gasoline engines. Palladium is less active than platinum, but it is a popular choice for use in mass-produced vehicles owing to its lower cost.
Although rhodium is the least active of the three precious metals, it has the highest resistance to poisoning, making it useful for specific engine applications.
Using precious metals in catalytic converters helps reduce harmful emissions from vehicles, making them an essential part of protecting the environment.
How do I get rhodium out of a catalytic converter?
There are a few ways to extract rhodium from your old catalytic converter. One way is aqua regia, combining hydrochloric and nitric acids. This method is effective but can be hazardous if not done correctly.
Another way to extract rhodium is through electrolysis, which involves passing an electric current through the catalytic converter. This method is also effective but can take longer than aqua regia.
Although you can extract rhodium from a catalytic converter, we do not recommend it unless you have the proper equipment and knowledge. The process is hazardous and can release harmful chemicals into the air if not done correctly.
Taking your catalytic converter to a professional scrap recovery service specializing in extracting metals is much safer and more accessible. Being professionals, they will be able to remove the rhodium safely without causing harm to themselves and the environment.
Our take
Without the precious metals that act as catalysts in a catalytic converter, vehicle emissions would be hazardous. Although catalytic converters play a significant role in converting harmful fumes, they also have other non-automotive values, making them one of the most expensive metals.
You might want to give it a little thought before throwing away your old catalytic converter because you can still get a reasonable sum of money from it.
However, you should not attempt extracting the rhodium alone as you could risk releasing harmful chemicals into the atmosphere. You should seek the assistance of a trained professional.
What vehicles have the most rhodium in the catalytic converters?
The Toyota Prius has the most rhodium in its catalytic converter. It is the most targeted vehicle for catalytic converter theft due to its higher content of rhodium, palladium, and platinum than any other vehicle and is worth approximately $2,000.
How much is the rhodium in a catalytic converter worth?
One gram of rhodium is worth about $455.33. Since standard catalytic converters use around one to two grams, you could expect it to hover around $919.66.