Why does my car smell like rotten eggs?
Identify the reasons behind unpleasant car odors.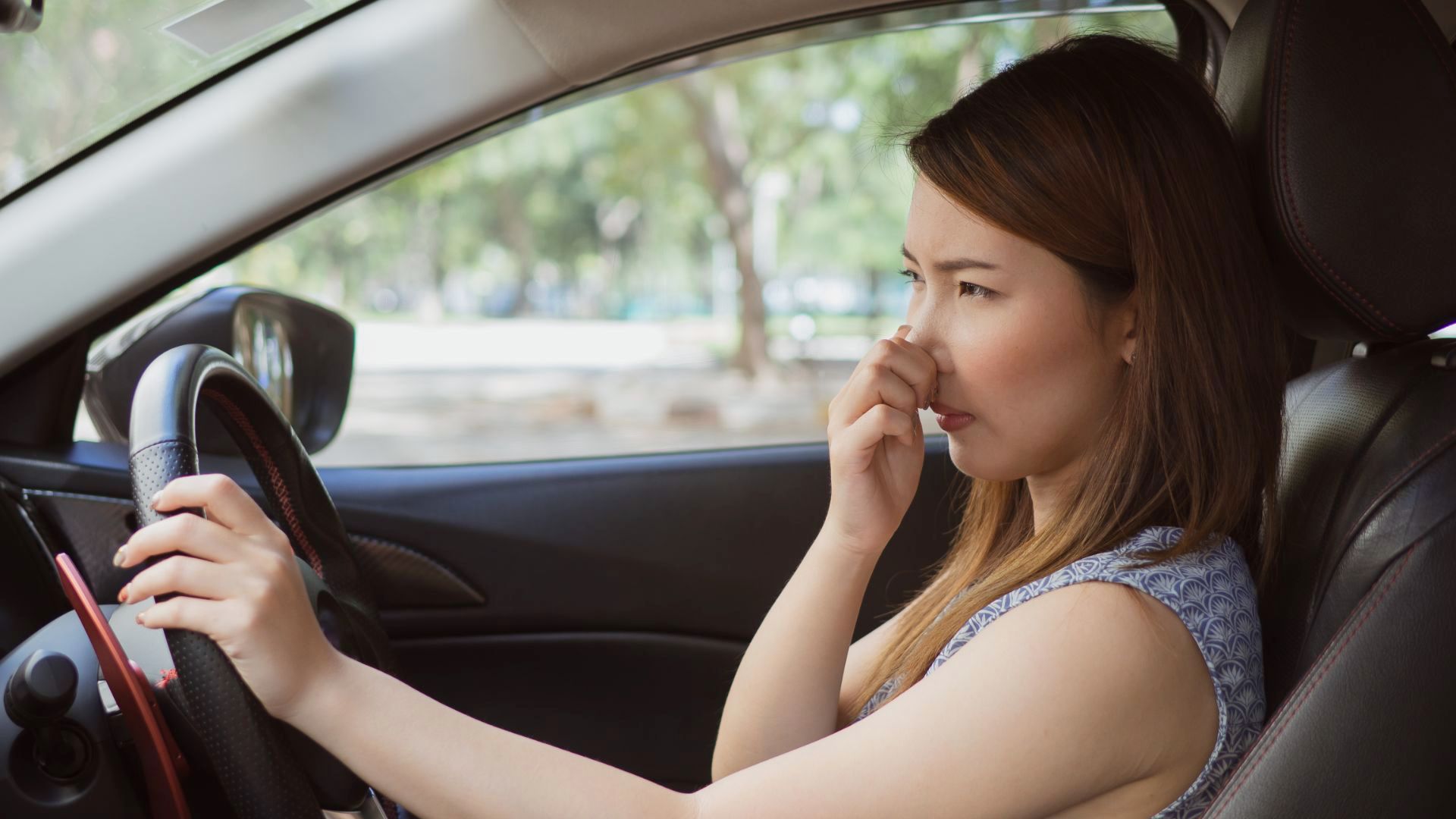 Your senses are essential when driving your car. You need to see where you are going, hear what is happening around you, and feel your vehicle when you're in motion. Most wouldn't think you need to smell to drive, but it's just as important as your other senses. You need to pay attention if you smell rotten eggs.
No one would like the presence of anything that doesn't smell good. If you are in your vehicle and smell sulfur or rotten eggs, you need to understand this as an issue and pay immediate attention.
Although there are several other causes of a rotten egg smell, three crucial things can cause your car to smell bad. It could be a broken catalytic converter, your fuel pressure sensor may fail, a worn-out fuel filter, or an old transmission fluid.
So why does my car smell like rotten eggs? Here, we provide detailed information about common causes of rotten eggs smell and point to other smells that could signal trouble in your vehicle.
What could cause a rotten egg smell in my car?
Broken catalytic converter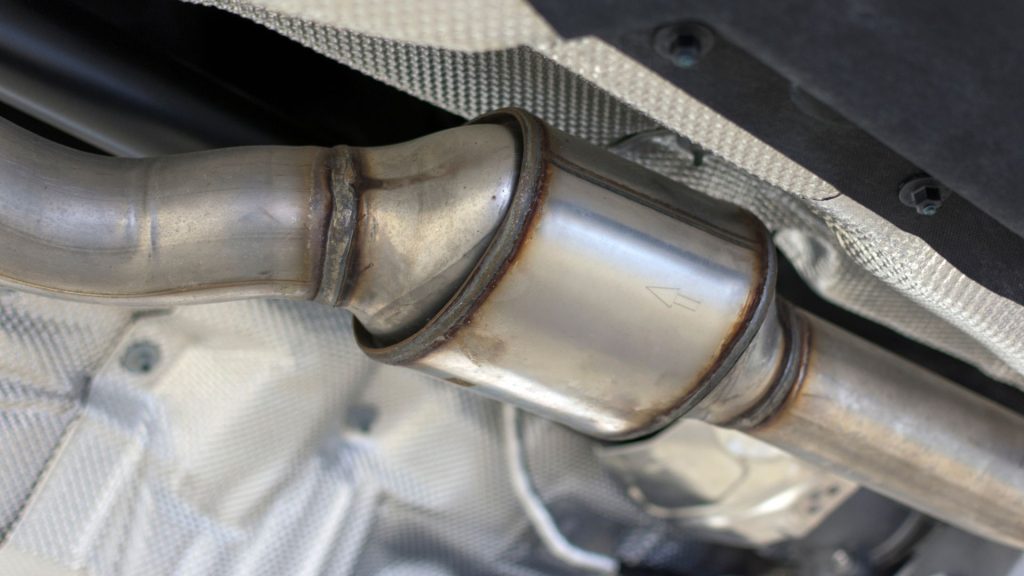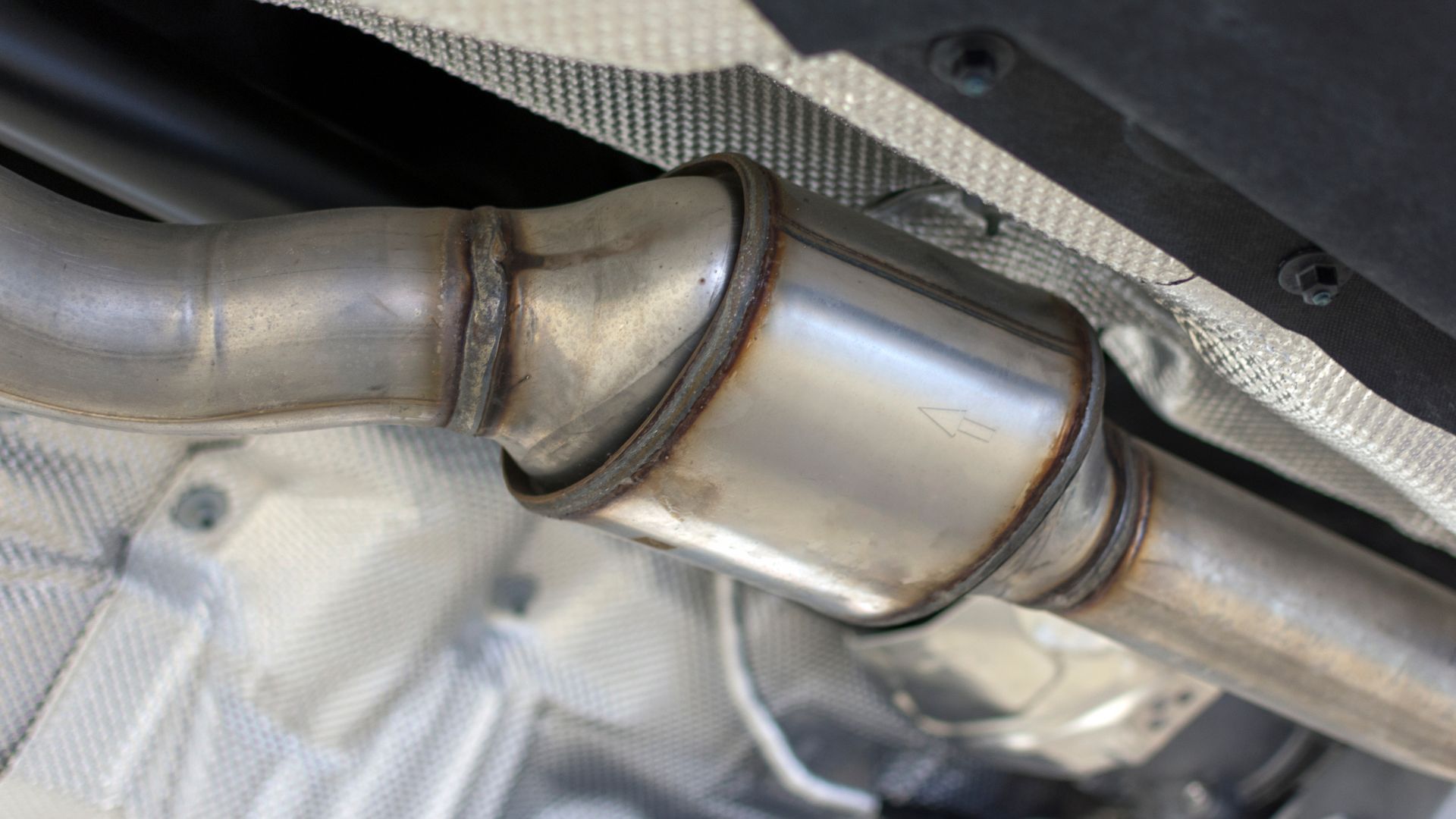 A broken catalytic converter is the most probable reason for an awful egg smell. Your catalytic converter is part of the vehicle's emissions system, and its primary function is to reduce harmful emissions by "converting" exhaust gases, like hydrogen sulfide, into harmless gases.
As the gasoline reaches the catalytic converter, the converter transforms the trace amounts of hydrogen sulfide into odorless sulfur dioxide. Sometimes a broken or jammed catalytic converter cannot correctly process the sulfur gases and will cause your car to smell like rotten eggs.
You should replace the catalytic converter if you find it to cause the smell. However, if there is no sign of physical damage on the catalytic converter, there might be another vehicle component that causes it to fail.
A failing fuel pressure sensor or worn-out fuel filter
The fuel pressure sensor's primary function is to regulate fuel use in a vehicle. If it fails, the fuel pressure regulator clogs the catalytic converter with excess oil. Too much oil sometimes prevents the converter from processing all exhaust byproducts, which exit the vehicle through the tailpipe and produce the rotten egg odor.
An excessive amount of byproducts can also build up within the catalytic converter and cause it to overheat, contributing to the smell.
Battery leak
A dying lead battery will produce hydrogen sulfide gas, which could explain the reason for the rotten egg smell. This is more likely to happen if the battery has been overcharged, frozen, or has suffered an electrical or mechanical defect.
The smell will be most pungent when you open the bonnet. You could either carry out an at-home battery replacement or have a mechanic do it. Act quickly because leaking battery acid will eat through your engine's other plastic and metal components.
Old transmission fluid
An overused transmission fluid could begin leaking onto other systems, producing the smell of rotten eggs. This is common in manual cars and changing transmission fluid as your car's manufacturer suggests can often solve the problem.
What other smells might be signs of car trouble?
Burning rubber smell
A burning rubber smell often indicates that a belt or rubber hose has come loose or started wearing out and is touching the hot engine. Other sizzling smells could signal a burned-out electrical fuse or that your brake pads are worn down and need replacement.
Syrupy odor
A sweet, syrupy odor could indicate a leak in your vehicle's radiator or heating system. The smell of ethylene in the coolant is usually most discernible when the car is running or just turned off. Having a trained mechanic check it as soon as possible is a good idea since this leak can cause significant systems to break down.
Air conditioning mold
Many car owners report that turning the air conditioner on blows a sour, uncomfortable smell to the face, but it clears up after a while. This odor indicates that bacteria have decomposed the air conditioner, and you must replace the air conditioning filter element.
Leaving your air conditioning system unclean or failing to replace the filter element in time can cause a large amount of dirt and dust to accumulate in it, which could quickly breed bacteria in a humid environment. These bacteria molds produce a mildew smell or an odor like rotten eggs.
How do I remove the weird mildew rotten egg smell from my car?
Open the window to remove weird odors
The most basic way to remove the odor is to open the window for ventilation. You have to open the windows and let the air inside the car exchange with the air outside. This can remove some odors, so you can open more windows and doors to let the car breathe.
This method is suitable for odors caused by the car's plastic cushions and other plastic products. When the weather is good, park the car in a dry and ventilated place for drying, and the effect of removing odors in the car is immediate. Try not to park the car in a humid area over time; it will produce a musty smell, affecting the car's service life.
Replace worn-out parts
The best method to remove the rotten egg smell from your car is to replace the faulty part causing the smell. You could replace the fuel filter, catalytic converter, fuel pressure regulator, or old transmission fluid. As the damaged part gets replaced, the smell should disappear.
It would be best to look around for any bad smells in your vehicle. The sulfuric odors, gas smell, or burning smell can indicate serious issues like an overheating engine, a fluid leak, or worn-out brake pads. When diagnosing and repairing your vehicle, taking expert advice is the safest and easiest way to tackle the problem.
Use activated carbon to remove foul odor
Activated carbon has always been a relatively recognized air treatment product, and it adsorbs pollutants to eliminate odors. Moreover, this method is also more convenient. You can just put activated carbon or bamboo charcoal in the car, which is simple, practical, and easy to operate.
However, due to the small amount of activated carbon adsorption, it only significantly affects close-range odors. So you need to put some everywhere in the car to make a difference. Activated carbon strongly affects the adsorption of odor and formaldehyde, so putting activated carbon packs in the car is an excellent way to remove weird and mildew odors.
Professional cleaning of air conditioning systems and catalytic converters
You should regularly check air conditioning pipelines or other components for debris, dust, or stains. Also, you should clean air conditioning lines regularly with an air conditioning cleaning agent. Clean and replace the air conditioning filter elements regularly to ensure the air conditioning system is in tip-top condition.
Meanwhile, when there is a rotten egg smell from the car, you should consider cleaning the three-way catalytic converter in time to avoid the continuous generation of terrible egg smell.
Use a car air purifier to eliminate the weird odor from the car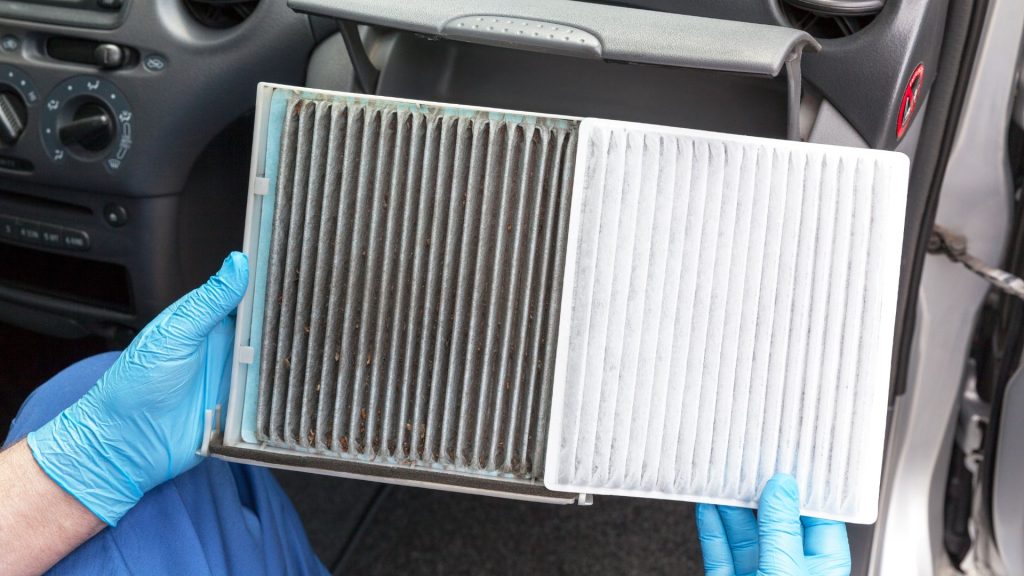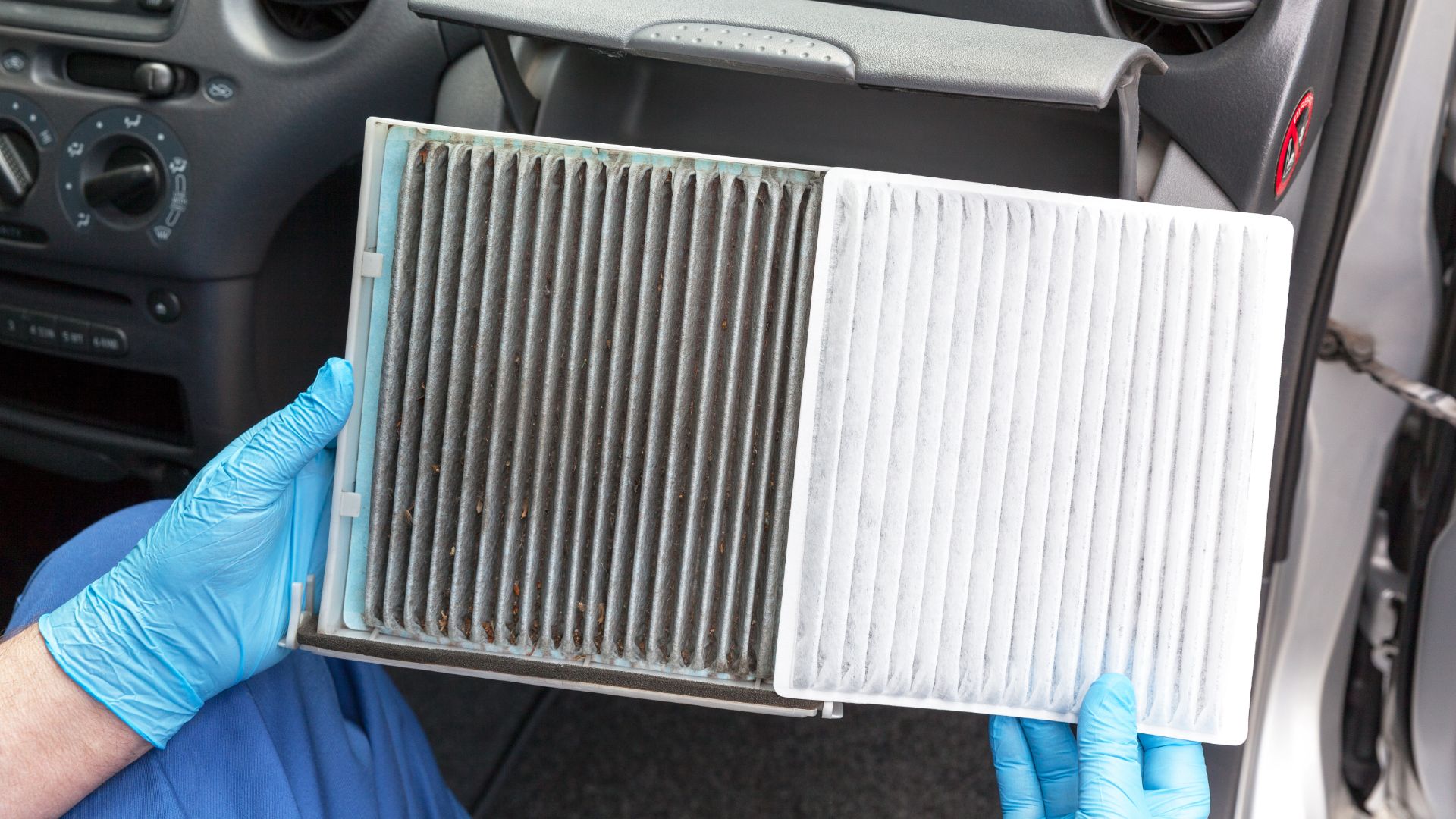 An air purifier is a reliable deodorization method. In general, in the new car, the more demanding car owners will choose to install the car air purifier, which can remove the formaldehyde and odor in the car very well. Its principle is to suck the air into the air purifier through the internal filtration equipment, filtering and releasing it to ensure the air is fresh.
If you want to keep the air in the car clean for a long time, you still need to develop good habits to keep the car clean and regularly check and replace the cabin air filter.
Our take
It's wise to immediately make an appointment with a trusted mechanic if you smell rotten eggs in your car. This odor usually means something is functionally wrong with your vehicle, and a mechanic or auto shop will have the tools to diagnose and fix the problem correctly.
A qualified mechanic will take a look and determine which part of your car is the cause of the offensive smell. This might need you to repair or replace your catalytic converter, and the work and parts might be covered under your original warranty if your car is a newer purchase.
Also, responding promptly to any other smell you notice from your vehicle is essential to prevent an underlying problem from escalating into issues that could require expensive repairs.
Is it safe to drive a car that smells like eggs?
It might be safe to drive a vehicle that smells like eggs, but this depends on the cause of the odor. However, you should immediately seek professional help as this could result from an improperly functioning system like the catalytic converter.
Why does my car smell like rotten eggs?
Your car might smell like rotten eggs if you have a broken catalytic converter, a failing fuel pressure sensor, or a worn-out fuel filter.
Is it safe to drive a car that smells like eggs?
It might be safe to drive a vehicle that smells like eggs, but this depends on the cause of the odor. However, you should immediately seek professional help as this could result from an improperly functioning system like the catalytic converter.