Audi Q5 years to avoid — most common problems
Identify the Audi Q5 models you should steer clear of.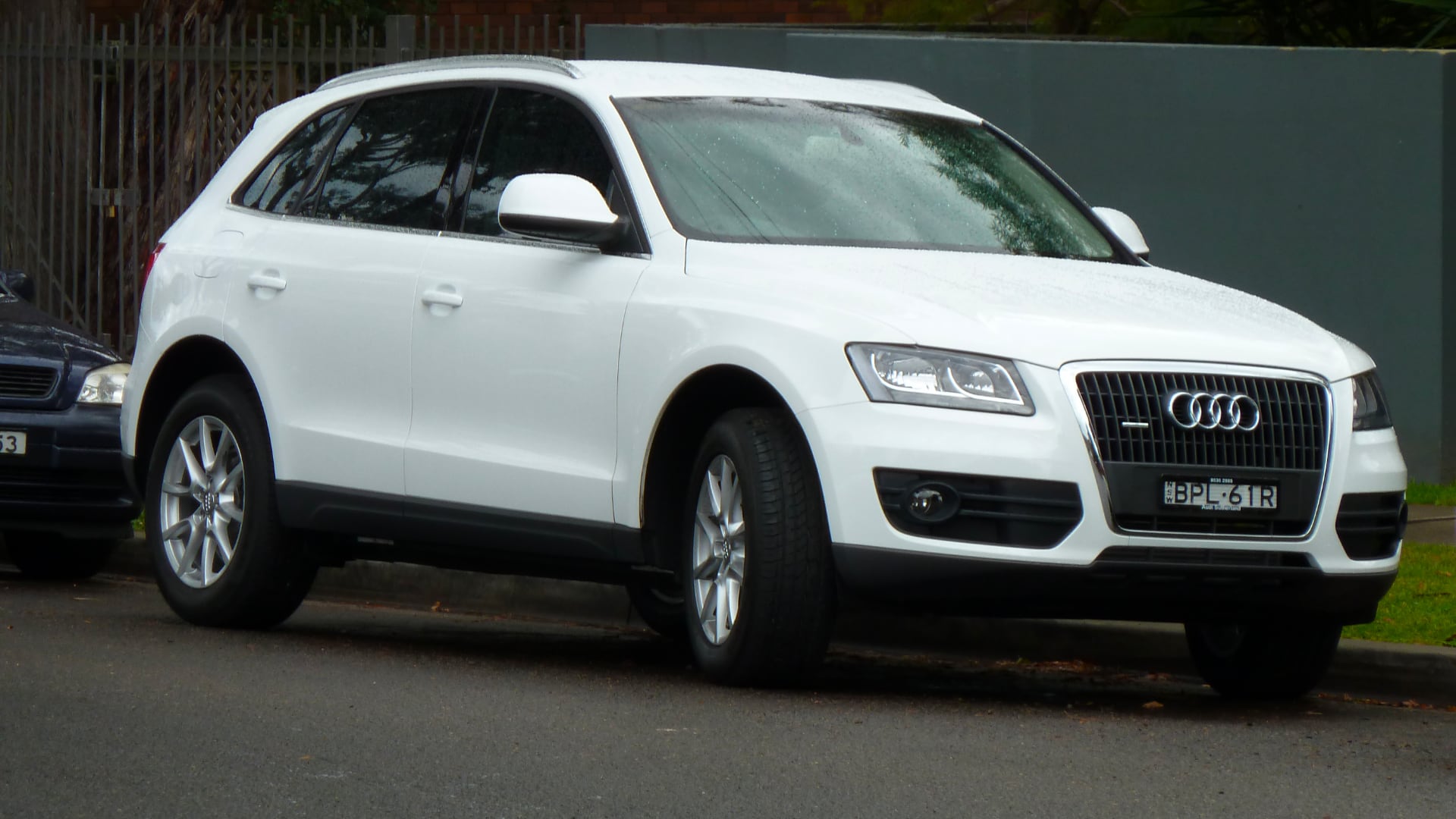 The Audi Q5 is a refined vehicle with incredible performance and high-quality materials. And though its handling is somewhat bland, it more than makes up for this with high-end tech and refinement.
However, not all of its models deliver on this promise of satisfaction. Before shopping for an Audi Q5, it would help you research the vehicle to know which one to buy. Here, we look at the Audi Q5 years to avoid and why.
Why you can trust REREV's advice on which car model years to avoid: Our car experts look at official data, ask real drivers what they think, and talk to experienced mechanics to make sure our list is useful. This reliable info can make buying a car easier for you. Want to know how we do it? Find out more about our research methodology.
Most common Audi Q5 problems
Every vehicle has some common problems, and the compact luxury SUV is no exception to this trend. Below are the six most common issues your Audi Q5 can develop.
Sunroof leakage
The sunroof drainage system of some Q5 has bad designs that allow water to soak the foam surrounding the side airbag inflator canister. It might not seem like a big issue initially, but it is deadly.
The soaked foam creates the perfect conditions for the inflator canister to corrode and weaken. If the side airbag is deployed when the canister is weak enough, the inflator will fracture and send fragments into the cabin, injuring whoever lies in its path. Because of this, water leaking inside the car passenger's side is a much more serious problem than initially thought.
Audi had to recall many 2011 to 2017 Q5s because of this issue. If you have any affected models, take them to your dealership for inspection and possibly replace the airbag canister. To prevent the leak from happening again, have your mechanic fix the drain hose connected to the sunroof.
Fuel leakage
The fuel pump flange of some 2013 to 2017 Q5s is prone to cracking. Since the fuel pump flange is meant to keep it intact, especially when driving around rough and bumpy terrains, a crack in its structure allows fuel to escape.
Audi issued a recall for the specified models in 2017. If cracks are noticed, the dealer will replace the fuel pump flange. In the absence of cracks, the dealer must apply a protective film to reinforce the pump flange material.
Failing timing chain
2009 to 2013 Q5 models are most notorious for having this issue. The timing chain was prone to slipping, causing damage to the engine in the process. Some drivers have had to pay up to $7,000 to repair the damage, while others were not so fortunate and had to replace the entire engine. This is especially worrying if we consider the timing belt vs timing chain debate and the fact that timing chains are supposed to last much longer.
Pay close attention to your vehicle when you approach the 60,000 or 70,000-mile mark if you own any of these models common for developing this problem. Have your mechanic look at the car if you notice your check engine warning light constantly on or the engine misfiring. Also, if you hear a rattling sound when you start the engine or while it is idling, you should investigate the issue as soon as possible.
If you can identify this issue on time, you can save your engine better. Thanks to the lawsuit filed against Audi for this issue, the affected models have an extended warranty that covers repairs. Drivers who have already repaired the engine or timing chain system are also entitled to a reimbursement, provided they provide enough proof.
Defective airbags
The Q5 has had many complaints about its airbags which fail to meet safety standards. It is part of the Takata airbag issue that affected several millions of vehicles, causing injury and sometimes death.
Audi recalled affected vehicles for repairs, primarily the 2009 to 2012 models. The airbags on these models had excessive internal pressure, which caused them to explode when deployed. The comforting thing is that at least most of these issues resulted in SRS light engaging and the official recall helped sort things out.
If you own any of these models and have not had this issue fixed, take it to the nearest dealership to repair it for free. When buying any of these models off the used market, check if the vehicle has benefited from the recall. If it hasn't, do not buy the car, as the dealership would not accept fixing it since you did not purchase it directly from them.
Excess oil consumption
Some Q5 models are famous for burning much more oil than usual. The cause of the problem is a piston defect, mainly affecting 2010 to 2017 Audi models equipped with 2.0L turbo engines.
Drivers experiencing this problem often encounter sudden loss of engine power. Since it is a manufacturing defect, drivers filed a lawsuit against Audi for this issue. So, if you suspect your Audi Q5 is consuming too much oil, take it to your local dealer for a 2 part oil consumption test.
Remember that some Audis burn oil a lot as a standard procedure. However, if you notice it is beyond normal, take it to your mechanic. You may need to replace the pistons, piston rings, and connecting rod bearings to resolve the issue.
Failed power steering
Q5 models from 2015 to 2021 are notorious for having power steering failure. It commonly happens during cold weather and can be very unsettling at high speeds. Sometimes, a software update would fix this issue, while other times, you would have to replace the steering rack.
If your warranty is still valid, you can take the affected vehicle to the nearest dealership and have them repair it for you for free. If you are repairing it independently, you may spend up to $2,500 on repairs.
Which Audi Q5 years to avoid?
The Audi Q5 is a very enticing vehicle. However, there are some of its models you should avoid to avoid getting inconvenienced most of the time. Here are the Audi Q5 years you should avoid if you want to enjoy the vehicle properly.
First-generation Q5 (2009-2017 model years)
The Q5's first-generation models have many problems, primarily impacting negatively on its safety rating. The model with the most number of complaints, according to NHTSA, is the 2011 model.
Almost all the models are qualified for a recall to fix one issue or the other, especially problems concerning airbags, excess oil consumption, and faulty timing chains.
As the first Q5 in the lineup, it is understandable that the 2009 model would come with problems. However, every model of this first generation barely learned lessons from the past. They are plagued with all the common issues mentioned above, chiefly due to design flaws.
You could get the 2015 to 2017 models off the used markets and make good performance and fewer problems. However, if you are buying it new, you would have to bear the brunt of the issues it is prone to developing, and be careful, so you don't end up as an unfortunate victim. Endeavor to check if the vehicle has benefited from the recalls placed on the model before buying it off the used market.
Overall, avoid the 2009 to 2014 models, whether factory fresh or used. They are potentially dangerous to your health and safety.
Second-generation Q5 (2018 model year)
Audi made up for their mistakes with the first generation of Q5s in its second generation.
The 2018 model has much better ratings than the other Q5 to avoid. It is on this list because it suffers from several electrical issues that are hard to track and repair. You could strike a good deal for it off the used vehicle market, but it is not recommended since its primary problem is hard to fix.
Best Audi Q5 years
If you are considering purchasing the Audi Q5, here are the model years you should think about.
2017 Audi Q5
2019 Audi Q5
2020 Audi Q5
2021 Audi Q5
These models have better reliability and safety ratings than others. They have fewer problems and deliver the Q5 promise of satisfaction whether used or factory-fresh.
Is the Audi Q5 worth buying?
The Audi Q5 is an extraordinary car and costs over $43,000. If you are getting the Q5, it is mostly because you love its interior, styling, and infotainment. You must obtain a suitable model so you only end up spending what you should on repairs and maintenance.
Audi Q5 holds a better resale value than some other luxury SUVs. If you enjoy investing in vehicles, aim for the latter models as they are of higher value. The vehicle lasts between 150,000 to 200,000 miles on average with the proper care and maintenance.
Are Audi Q5 reliable cars?
The more recent models of the Q5 are reliable. If you get a first-generation Q5, you should expect problems and inconvenience.
Is a Q5 a good buy?
The Q5 is a good buy for drivers who have refined tastes. Performance-wise, it has serious competition but reigns above many other luxury vehicles in terms of looks and style.
Is Audi Q5 a good used car?
The Audi Q5 is a good used car. In fact, some Audi Q5 models are best gotten used, especially those with the most complaints. When called fresh from the factory, the risk of encountering problems is high. Most used Q5s do not have this increased risk as they have already been repaired, courtesy of the warranty and many recalls.
Which year was the worst for the Audi Q5?
The 2014 Q5 is the worst model year you can get. Its problems were severe, placing huge dents on the vehicle's safety. It is the one model you should avoid at all costs, even at the used market.