Volvo S60 years to avoid — most common problems
Identify the Volvo S60 models you should steer clear of.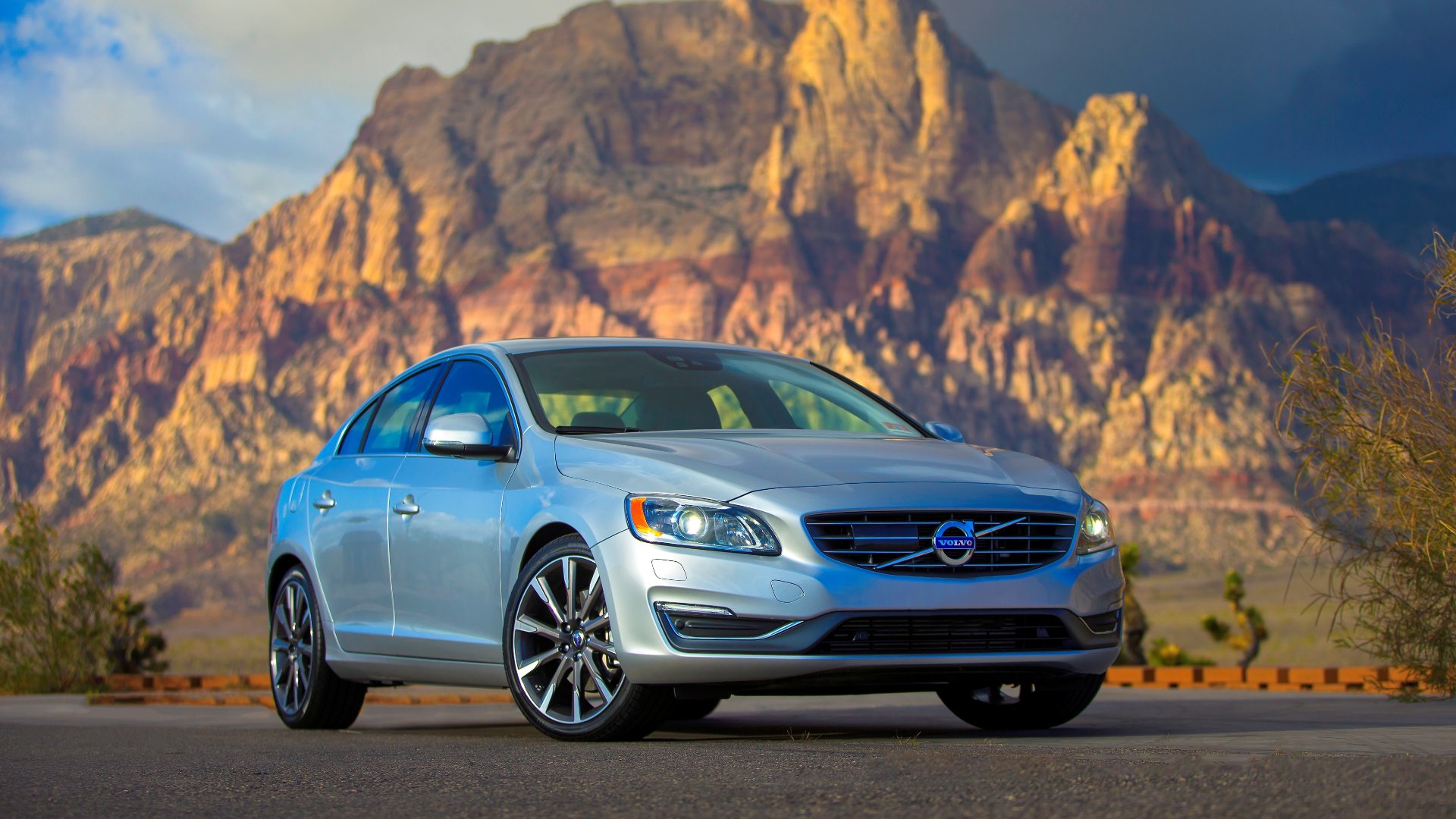 Volvo has always been a car brand that identifies with that shy kid on your block that keeps quiet until the time comes to shine and amaze, and the same goes for their S60 model. Having made a debut in 2000, the car was supposed to be a mid-size sedan that rivals the E46 BMW 3 Series and Audi A4.
In the end, it turned out to be something special and a car in a league of its own, especially with the introduction of the beastly 300-horsepower S60 R, the only production Volvo sportscar before Polestars. Some things that make this model special are the wide selection of turbocharged petrol engines, the unique five-cylinder roar of the S60 R, and a comfortable interior. However, we'll focus on bad things in this guide by going over the Volvo S60 years to avoid serving you as a buying guide.
Why you can trust REREV's advice on which car model years to avoid: Our car experts look at official data, ask real drivers what they think, and talk to experienced mechanics to make sure our list is useful. This reliable info can make buying a car easier for you. Want to know how we do it? Find out more about our research methodology.
Most common Volvo S60 problems
Ever since the introduction of the S60 in the early 2000s, there was one major problem – the S60 simply seemed outdated when compared to the BMW 3 Series and other competitors. Sure, it had a fair share of appeal and some interesting features like headlight wipers, but it simply lacked sharp design. Luckily, it all changed with the second generation, so we are left with mechanical issues to discuss.
Like any Volvo from that era, the first S60 was quite a reliable car with a low number of repairs needed other than regular maintenance. Quite unexpectedly for a Volvo, this car had a fair share of airbag-related issues and a few other safety concerns. There's the matter of steering linkages and bad control arm studs and nuts that couldn't properly secure the front control arm.
Besides these two issues, some S60 models suffer from the faulty anti-lock brake module and fuel delivery issues that were mostly caused by faulty fuel pumps. Don't worry, we'll cover these problems in detail so you can have it all clear and transparent before deciding on which S60 model to buy.
Airbag problems
Even though Volvo was one of the first car brands to develop a passenger restraint system in a car, the S60 had a few problems with airbags. This often caused the SRS light to show up on the dashboard and the problems mostly started with the second generation of the S60.
It included numerous recalls in 2012, 2016, and 2017 concerning airbags that would not deploy. On top of that, there were notable passenger-side inflator bag ruptures that often posed a security threat due to inflator bag explosions during deployment. All of the airbag-related issues were sorted out through recalls, so you should at least make sure to check if the car you are willing to buy has gone through one.
Steering issues
On some early Volvo S60 models, drivers have reported severe steering system faults like control arms separated from the spindle. This condition often led to a complete control loss over the vehicle, so there was a recall in 2004 by the Swedish automotive giant to resolve the problems.
The control arm problem was sorted out during the recall but it's still worth checking the suspension and steering components before buying the car.
Faulty ABS module
The anti-lock braking system is responsible for preventing wheel lockout while braking and allowing some traction to give you more control over your vehicle when slowing down. With that in mind, many S60 owners have wondered – why is the ABS light on?
It was mostly due to the faulty ABS module which is responsible for controlling the system. In case this module fails, drivers would be left with an inoperable ABS and the wheels would lock up while braking. On top of that, additional braking effort may be needed and it's also worth inspecting the speed sensors on wheels to see if the ABS failure was caused by that.
Fuel delivery system faults
Problems with engine stalling or hesitation due to a bad fuel pump are common for S60 models, and it all started with the second generation. It was mostly a matter of incorrect fuel pump software that caused the insufficient pull of fuel into the pump.
The issue kept on going with newer models concerning the low-pressure fuel pump, so things got even worse for the Volvo S60 drivers. Luckily, Volvo issued a recall to deal with the problem and most of these issues have been sorted out for the third generation.
Which Volvo S60 years to avoid?
To buy a decent S60 model, it's not enough to simply know about all the major drawbacks and known faults. You have to be aware that some model years are simply overall worse than others, and that makes a great difference when buying one. Here's our perspective on the worst Volvo S60 model years you should avoid at all costs:
First-generation Volvo S60 (2001, 2004, and 2006model years)
The first generation of the Volvo S60 was pretty reliable except for a few model years. These are the 2001, 2004, and 2006 models, with 2001 being the worst-rated first-gen S60, and the second-worst model overall. That's why you should avoid the 2001 model if possible since it comes with a lot of issues including the failing control arm connecting to the spindle.
Besides, 2001, 2004, and 2006 models are also affected by the excessive oil consumption of turbocharged petrol engines. Because of this, it's much safer to go for later model years of the first-gen S60 to avoid the issues affecting the early model years.
Second-generation Volvo S60 (2012-2013 and 2015 model years)
The second-gen S60 made its debut in 2011 and right after the initial model year, serious problems followed for the 2012 model. It's the worst S60 model year yet, so we advise you to skip this one, and the following 2013 model as well if possible.
These were plagued by faulty fuel delivery system components and frequently falling fuel pumps. Also, these received bad ratings due to problems with airbag deployment, and seat belt buckle assembly. There were also some issues with electrical connections and equipment such as faulty windshield wipers, so these model years are best avoided.
Best Volvo S60 years
If the S60 now doesn't seem as reliable as you expected it to be due to all these issues, hold that thought for now. Our team simply wanted you to have a complete overview of major issues and, well, these were pretty much all the problems that the car had over 20 production years and three generations. Because of that, there are quite a few reliable S60 years, so take a look at the list below:
2002 Volvo S60
2003 Volvo S60
2005 Volvo S60
2007 Volvo S60
2008 Volvo S60
2009 Volvo S60
2010 Volvo S60
2011 Volvo S60
2014 Volvo S60
2016 Volvo S60
2017 Volvo S60
2018 Volvo S60
2019 Volvo S60
2020 Volvo S60
2021 Volvo S60
2022 Volvo S60
The most common problems of the first-gen S60 such as steering and fuel consumption issues were sorted out for the 2009 model which received the least complaints by far. At this point, you could also get a five-cylinder turbocharged fury in the form of an S60 R, a car that more and more earns its respect among automotive experts these days.
It has a similar engine displacement as the Audi RS3 with five cylinders and a turbocharger that combined produce exquisite exhaust notes. The S60 R also had a few issues with excessive oil consumption, but that's nothing out of the ordinary for such a high-performing car. The problems with the second-gen S60 also got resolved later on during production, making the 2016 and following models the best ones yet.
Since the third-gen model only started production recently in 2019, there are still no reports of driver complaints for these.
Is Volvo S60 worth buying?
As the time comes to make a final decision on whether this model is worth buying or not, let's take a step back and recap the findings of this guide. Not only is the S60 a comfortable mid-size sedan, but it's also a car that received some of the best safety ratings in the category, having earned a 5-star crash rating for the second-gen on the NHTSA testing.
Because of this and the fact that only six production years had known problems over the course of 21 years of production, we can confirm that this car is a great bargain for all generations.
Which Volvo S60 engine is best?
The best Volvo S60 engine is the 2.5-liter turbocharged five-cylinder engine from the S60 R version that puts out 300 horsepower and peak torque available from a little over 1500 RPM.
What's wrong with Volvo S60?
Some Volvo S60 versions had issues with the airbag system, ABS module, and fuel delivery system due to failing fuel pumps.
What is the most reliable Volvo?
The most reliable Volvo is the Volvo V60 wagon or the S60 in the 2014 model year version.
Is Volvo S60 a reliable car?
Yes, the Volvo S60 is a reliable and safe car that doesn't cost too much to properly service and maintain.