Audi TT years to avoid — most common problems
Identify the Audi TT models to avoid.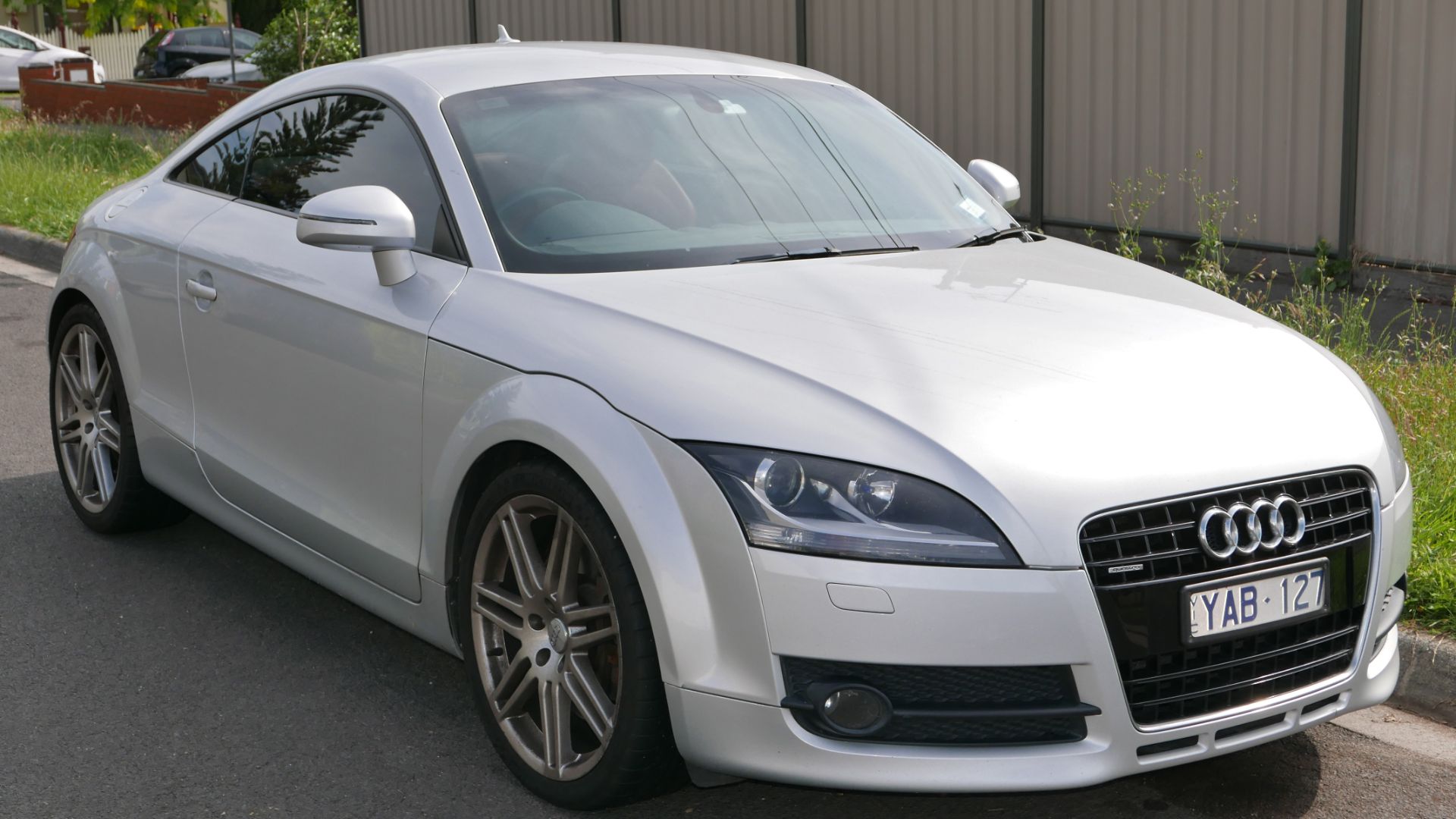 The Audi TT offers true sports car performance, a luxurious interior, and seamless high-tech integration. In the new century, Audi wanted to impress its customers. The new TT, a small, attractive sports car with a 180-horsepower turbocharged engine, was unveiled.
Since its release in 2000, the TT has undergone three versions and numerous model years and has received positive consumer reviews. While some years received a lot of praise, others didn't. Here are the Audi TT years to avoid.
Why you can trust REREV's advice on which car model years to avoid: Our car experts look at official data, ask real drivers what they think, and talk to experienced mechanics to make sure our list is useful. This reliable info can make buying a car easier for you. Want to know how we do it? Find out more about our research methodology.
Common Audi TT problems
The Audi TT is a classy, thrilling, and luxurious sports car with a wide range of options to meet your needs and preferences. Used Audi TTs are excellent options to consider if you're looking for a more affordable model.
However, some widespread problems occur across a few different model years and might be worth a closer examination.
Ignition coil pack failure
Unfortunately, the most frequent issues with Audi engines are ignition coil packs. They convert the 12 volts from the battery into the 20,000+ volts required by spark plugs to start an engine's combustion process.
Normal wear and tear or engine modifications are the two leading causes of failure. When you modify an automobile's engine, the original coil packs can no longer handle the added power. When we talk about modifying an engine, we're not just talking about simple bolt-ons but about tuning. One of the main bad ignition coil symptoms is a misfire in a specific cylinder.
The engine will struggle to start, and its performance will be noticeably reduced if there are multiple faults. Coil packs should typically be replaced every 60,000 miles but with a modified engine every 40,000 miles.
High-pressure fuel pump failure
HPFPs, or High-Pressure Fuel Pumps, frequently fail in Audis. Usually, the cam follower causes the HPFP to fail, not the HPFP itself. An HPFP, as the name implies, injects high-pressure fuel into the direct injection system. A cam follower is a buffer part that sits between the camshaft and the HPFP to prevent the two components from rubbing against each other. But if the cam follower prematurely wears, it causes the HPFP to fail.
However, if you have or want a heavily modified engine, we recommend upgrading the HPFP because the factory ones may fail with increased power. When this happens, the HPFP and camshaft begin to rub together, which can cause severe engine damage. We recommend replacing the cam follower at least every 50,000 miles.
Diverter valve failure
Failure of the diverter valve, also known as the "DV," is another common issue unique to the Audi TT. A diverter valve is a pressure release valve on the turbo's side that "diverts" unused pressure back into the system to prevent compressor surge. When the engine's throttle body closes, it releases boost pressure.
The diaphragm ripping is the main reason for the failure. When the DV fails, boost pressure is lost, resulting in a compressor surge. You should address this issue as soon as possible because the engine will not run smoothly until it is fixed.
Unless the engine is modified and tuned, a DV failure is not common. The higher the engine's output power, the less likely the factory DV will hold the boost pressure. However, if you don't intend to modify the engine, you shouldn't worry about these failing more than once.
Excessive oil consumption
The 1.8 TFSI and 2.0 TFSI engines in the EA888 series are notoriously unreliable due to their excessive oil consumption. Unfortunately, unless you hear a whistling noise from the engine, have lean or rich AFR conditions, or have P0507/P0171 fault codes, this is also a sign of a failing PCV valve. If it seems your MK2 TT 1.8 or 2.0 engine is guzzling oil, we recommend servicing it.
This can be very costly if ignored before 50,000 miles. Some engines were fitted with too-thin piston rings from the factory. As a result, oil leaks occurred. Customers have had to pay up to $6,000 in engine repairs because the pistons and piston rings need to be replaced. You may also encounter oil leaks or even oil coming out of the exhaust as some issues that are related to excessive oil consumption of the MK2 TT.
Power window regulator failure
Power window regulator failure is another very annoying and, unfortunately, a common problem with Audi TTs. Customers have been complaining about windows that are stuck up or down, which is not only inconvenient for you but also annoying.
Power window regulators divide the window glass into two channels and allow the window to be raised or lowered with the flick of a switch. These regulators should not fail during a vehicle's life, but some MK2 TTs appear to be faulty from the factory.
Steering rack problem
Some owners of the 2006 MK2 TT have reported hearing a knocking or clicking noise from the front of the car when turning continuously and slowly, and it appears to be a common issue at the top of the steering rack.
When warranties would have been useful, the steering rack would have been replaced under warranty. However, because these have been in production for 15 years, warranty work on the steering rack may vary from dealership to dealership. That being said, it should not impair the vehicle's performance. So, in most cases, if the noise does not bother you, it SHOULD be fine. Our advice is to have it checked out anyway because this is not typical of MK2s.
Which Audi TT years to avoid?
The Audi TT may appear to be a solid sports car because it is a well-established vehicle that has been around since 1998. Still, owners have reported issues with different model years across its three generations.
If you've been considering purchasing one, whether used or new, keep reading to learn which Audi TT years to avoid in your search.
First-generation TT (2001, 2002 and 2004 model years)
One hundred sixty-three complaints total have been filed with the National Highway Traffic Safety Administration (NHTSA) about the 2001 Audi TT. Most of the 163 complaints for this model year center on interior and exterior accessories, air conditioning, heating, and issues with the brakes, clutch, drivetrain, and engine.
Interior issues include a broken CD player and an instrument cluster, which is annoying. Other minor problems include the power convertible top failing and air duct vents deteriorating, which would be a shame since many people are interested in the Audi TT due to its convertible capabilities.
However, the electrical issues with this vehicle are much more severe for this model year. Many people have reported problems with the instrument cluster, which occurs at approximately 12,252 miles and costs at least $1,300 to repair.
People have also reported that the car's battery drains overnight, even when the vehicle is turned off, as well as general issues with the electrical system switching on and off. Electrical problems like these are a significant safety concern because they can cause the battery to die or switch off while driving, making it impossible to open the vehicle's doors in an emergency.
Although the 2004 Audi TT has the fewest overall complaints of any model year, it does have higher repair costs and lower average mileage when problems arise. Given that this could be the worst model year for the TT, it's one you'll want to avoid during your search.
The most common issues with this Audi are all severe, including transmission, drivetrain, and electrical system issues. The most common reported transmission issue is that the vehicle becomes stuck in gear, a terrible problem that usually occurs around 45,000 miles and costs a whopping $7,500 to repair. There are also powertrain issues at about 57,000 miles and electrical system problems at about 63,000 miles.
Second-generation TT (2008 model year)
Transmission problems, exterior accessory problems, and interior accessory problems are the most common complaints about this model year. Transmission problems are typically severe and expensive to repair, such as DSG Clutch failure at around 38,000 miles, which costs an average of $2,990 to repair, and the gear shift being stuck in drive after 123,000 miles, which costs an average of $4,500 to repair.
Minor exterior and interior issues include a taillight assembly failure at around 39,000 miles that cost $700 to repair and a broken paddle shifter at 39,000 miles that cost $350 to repair.
This vehicle has also been the subject of two recalls. While one of the recalls was minor, a second one in 2009 affected over 10,000 vehicles. This recall was caused by a faulty fuel tank ventilation valve, which is extremely dangerous because leaking fuel increases the fire risk.
Third-generation TT (2016 model year)
The 2016 Audi TT has been the subject of three recalls and nine NHTSA complaints in total. An issue with the airbags is the most frequent issue with this car. When airbags malfunction, as reported for this vehicle, it's severe because they can save your life in the event of a collision.
One 2016 TT owner encountered a wide range of issues due to the airbags failing to deploy during a minor collision. Fortunately, nobody was hurt because he was only moving at 10 mph. To fix this severe problem, the repair shop quoted $36,000.
Best Audi TT years
Due to their reputation as unreliable and impractical, most people avoid purchasing sports cars. Is the Audi TT sports car an example of that? No: because the Audi TT can bring sports car performance and looks, along with its reliability – the best of both worlds.
If you want to buy an Audi TT, consider any of the following model years listed.
2005 Audi TT
2006 Audi TT
2007 Audi TT
2009 Audi TT
2010 Audi TT
2011 Audi TT
2012 Audi TT
2013 Audi TT
2014 Audi TT
2015 Audi TT
2018 Audi TT
2019 Audi TT
2020 Audi TT
2021 Audi TT
2022 Audi TT
If you're looking for the best Audi TT years, we suggest 2005 or 2006 for earlier models. These models have the fewest issues and perform the best all around.
However, a newer model vehicle will perform better and have fewer issues. The most technologically advanced models are the more recent ones, so you won't feel like you're driving an old car.
Is the Audi TT worth buying?
The Audi TT has a solid reputation for being well-engineered and constructed. It also has a good safety record thanks to its sturdy design and most of the safety features you'd expect in a larger car. The TT's interior is superbly constructed with many high-quality materials.
Overall, the Audi TT is a well-known and respected vehicle, but if you're looking to purchase one used, there are some model years you should avoid.
Specific model years of this vehicle, particularly in the first generation, have issues that are expensive to fix and significantly impact the car's safety and dependability.
What Audi TT is the most reliable?
The most reliable Audi TT is the 2012 model year. It has no major recalls and is well-rated by owners.
Which is the best Audi TT engine?
The best and most potent engine found was in the latest MK3 Audi TT RS, and it was a 2.5-liter turbocharged 5-cylinder that produced 394 horsepower and 354 pound-feet of torque.