BMW Z4 years to avoid — most common problems
Find out which BMW Z4 models you should steer clear of for a hassle-free driving experience.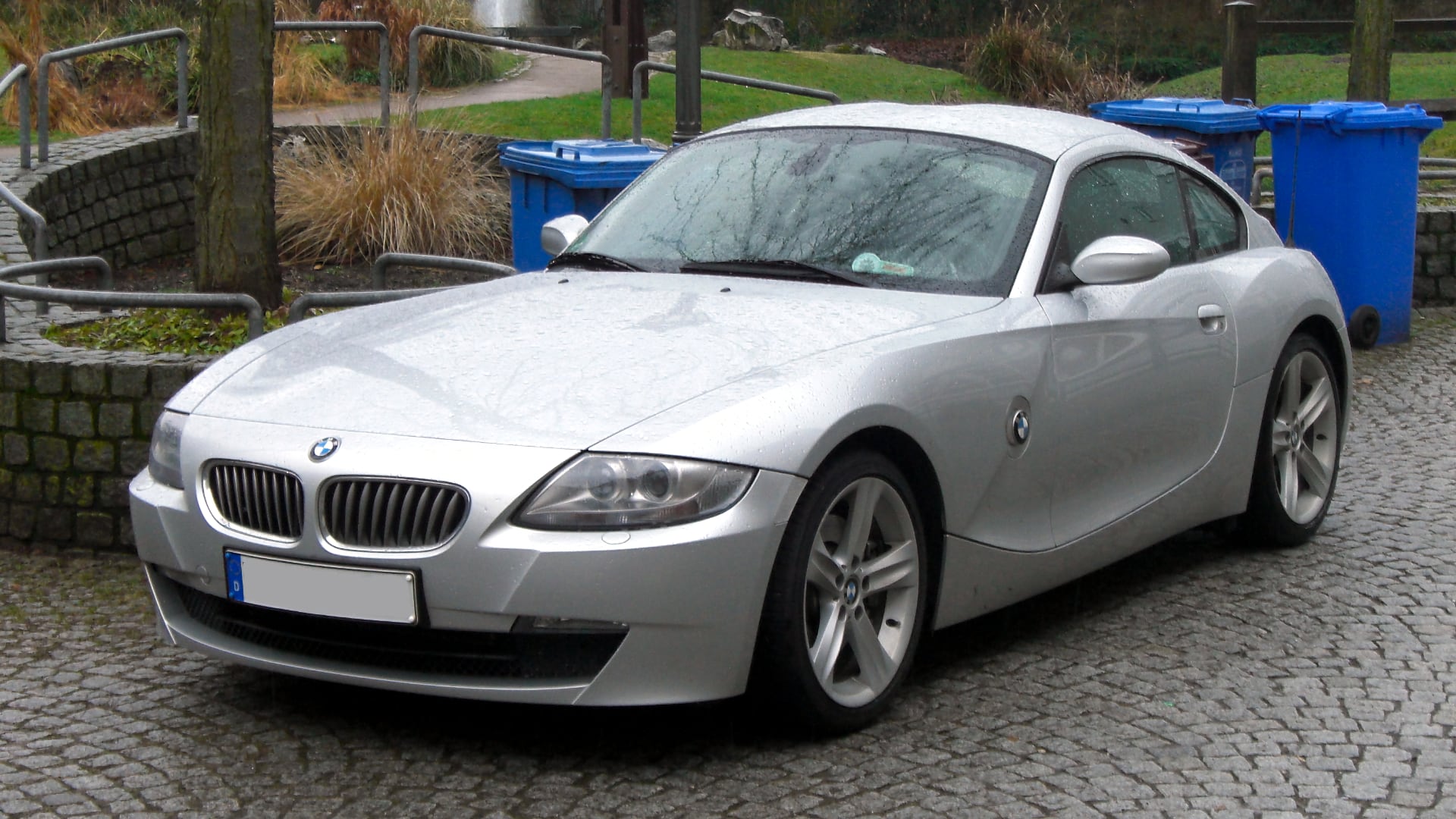 A punchy acceleration, an energizing exhaust sound, and excellent fuel efficiency are the primary things you should expect from the BMW Z4. The classic sports car is roomy for a sports car, accommodating most heights that other vehicles in its league cannot.
Despite the qualities that set the BMW Z4 apart from competitors, some models do not deliver the satisfaction BMW is known for. This article contains information on the BMW Z4 years to avoid and which ones to give utmost consideration during purchase.
Why you can trust REREV's advice on which car model years to avoid: Our car experts look at official data, ask real drivers what they think, and talk to experienced mechanics to make sure our list is useful. This reliable info can make buying a car easier for you. Want to know how we do it? Find out more about our research methodology.
Most common BMW Z4 problems
The BMW Z4 is an excellent vehicle. But like other vehicles, there are some problems they are prone to have. Below are the common issues that can appear on the BMW Z4.
Steering wheel clunks
If you own any Z4 model between 2003 to 2008, keep an eye out for this problem. When they applied the brakes, drivers reported feeling a jolt or clunk from the steering wheel. Sometimes they also heard a cracking noise when driving in reverse.
A faulty front control arm bracket bushing is the primary cause of the steering wheel clunks and noise. Its repair is inexpensive, costing no more than $80, including labor.
Drifting steering wheel
There have been reports of the Z4 jerking to one side and being hard to control. The brakes sometimes felt like they had been activated without the driver's engagement and the steering wheel often proved difficult.
The cause of this problem is the steering column malfunction. Replacing the column costs about $100, including labor. If you own a 2007 BMW Z4, you must be most wary about this problem.
Faulty roof mechanism
The roof of some Z4s has an issue within its mechanism that causes it to withdraw into another chamber, leaving the roof motor susceptible to rust.
2008 Z4 models were most affected by this issue, causing drivers distress as the problem persisted even after the roof mechanism was replaced. To make things worse, a slightly open roof may cause water leaking inside car's passenger's side and it can even affect the side airbags.
Oil leakage
You have an oil leak if you notice white smoke from under the hood, visible oil leaks when you sit by the passenger side or a burning oil smell. The Z4 models most affected by this issue are those of 2003 to 2006.
The smoke results from a damaged valve cover gasket caused by the oil leak. In extreme cases, the oil leak can cause a fire to erupt from your car.
You must address this issue as quickly as possible, so you do not risk damage to your HVAC system, radiator, engine, and other parts. If you see it early, you may only have to spend about $80 to replace the valve cover gasket.
Coolant leak
There have been reports of coolant leaks, especially in the 2003 to 2005 Z4 models. The leak causes engine overheating, which, if left unattended, can damage engine components and eventually lead to engine failure. In case of a leak, you may notice some symptoms of low coolant, especially sudden temperature raises and engine overheating.
Fixing the leakage cost about $700 because parts like the upper and lower hoses had to be replaced, asides from flushing the system and replacing the coolant. Drivers who were unfortunate enough not to notice the problem earlier had to spend more on repairs for parts that were damaged by the overheating.
Defective door locks and handles
There have been complaints of both the interior and exterior door handles of some BMW Z4s malfunctioning. While some drivers had difficulty opening the doors, others reported the doors opening suddenly in the middle of a ride.
Replacing the handles costs about $20, while a new door latch could cost as much as $100. You must address this issue on time to prevent it from progressing to the stage where the doors open on their own, which is unsafe, especially when cruising at high speeds. The model most notorious for having this problem is the 2003 Z4.
Faulty convertible top
Though the convertible top is one feature Z4 drivers use for flex, it is also a source of frustration for them. It was particularly inconvenient for most 2003 Z4 drivers.
After the initial flex of a few years, the convertible top would start operating sluggishly before halting operations completely. The problem is challenging as no general solution was found. Some drivers who replaced the hydraulic system and motor for the sake of the situation were unsuccessful.
Sticky steering wheel
Under highway speeds, some Z4 steering wheels stick, becoming cumbersome to handle. Often, drivers have had to recenter the steering wheel because of this issue and the loss of power steering. 2005 Z4 models are most susceptible to this issue.
Loose lower grill
The grill on the front of some Z4s sometimes comes loose when the front bumper moves. Going through dips on the road is a chore with this problem, as the grill would get unsecured and cause a nuisance.
Though this problem does not affect drivability, it is frustrating, especially when you are in an area with many dips at intervals. Thankfully, it is easy and inexpensive to fix.
Faulty airbags
Airbags on the Z4 are notorious for deploying on their own. It is a serious safety hazard as the airbags can deploy voluntarily in the middle of a ride and cause an accident and severe injury to the driver. You should avoid the 2007 model to reduce your chances of facing this problem as they are more susceptible to developing it.
Which BMW Z4 years to avoid?
When gearing up to purchase the Z4, there are certain models you should avoid at all costs. These models are given below.
First-generation Z4 (2003, 2005-2008 model years)
The 2003 model is riddled with problems but less severe than the 2007. It had many reported coolant and oil leaks, engine overheating, failed front control arm bracket bushings, and other engine problems that keep the check engine warning light on.
The 2005 Z4 inherited most of the problems of the 2003 model and added a few of its own. Clunking steering wheels, faulty airbags, sticky steering, steering drifts, and defective roof mechanism and convertible tops are some of these additions.
The 2006 to 2008 models contained a mix of 2003 and 2005 problems, with most of them having the same severe issues the 2005 model had, except the 2007 model. The 2007 Z4 was most notorious for its drifting steering wheel case.
If you want to get the most out of a Z4, you should avoid most of the first-generation models. All they give after some mileage are problems and a fast-draining purse.
Second-generation Z4 (2016 model year)
After an excellent spell of excellence, 2016 brought its problems. The 2016 model is relatively reliable and better than the other models you should also avoid. It is on this list because of its issue with vehicle control speed.
When left untethered, this issue can spiral out of control and cause life-threatening accidents. It is best to avoid the model altogether to be safe.
Best BMW Z4 years
Here are the best BMW Z4 years you should consider when purchasing.
2004 BMW Z4
2009 BMW Z4
2010 BMW Z4
2011 BMW Z4
2012 BMW Z4
2013 BMW Z4
2014 BMW Z4
2015 BMW Z4
2017 BMW Z4
2018 BMW Z4
2019 BMW Z4
2020 BMW Z4
These models are reliable and efficient. They have fewer problems, leaving many drivers satisfied.
If you are looking for the most reliable models, consider the older ones, as their reliability has been tested longer than the newer ones. However, the newer ones are also very reliable and excellent options, whether you buy them factory fresh or used. They also come with the latest innovations that promote safety and comfort.
Is the BMW Z4 worth buying?
The BMW Z4 is worth its price. The sports car towers above the competition and is easily one of the most reliable and safer sports cars you can find on the market. With the proper care and maintenance, the car would go 200,000 miles on average.
BMW Z4 holds its value better than other sports cars, making it a suitable option if you enjoy investing in cars. Even as a used vehicle, it still packs some punch, delivering the optimum BMW experience when in good shape.
Which year BMW Z4 is most reliable?
Many drivers place the 2015 and 2017 model years as the most reliable models in the BMW Z4 production line. These two models have been operating with fewer problems and superb performance. If you buy the Z4 from the used market, you should get either of these models as they do not disappoint, even after high mileage.
Are older BMW Z4 reliable?
Old Z4s are reliable, provided you do not get any of the models that are best left alone. Old Z4 models do give incredible performance and style. They also cost less than newer models, making them a suitable choice when operating on a tight budget.
Is the BMW Z4 a good buy?
The BMW Z4 is a good purchase, and its selling point is the extra room it has for tall drivers and passengers, plus more space for cargo. Moreover, it delivers precision to what is expected of it as a sports car.
How long does the BMW Z4 last?
On average, the BMW Z4 lasts about 200,000 miles. If you maintain it correctly, you can make it last beyond 200,000 miles until the engine finally starts giving way to wear.