Ford Mustang years to avoid — most common problems
Identify the Ford Mustang years to avoid for a smooth and hassle-free ride.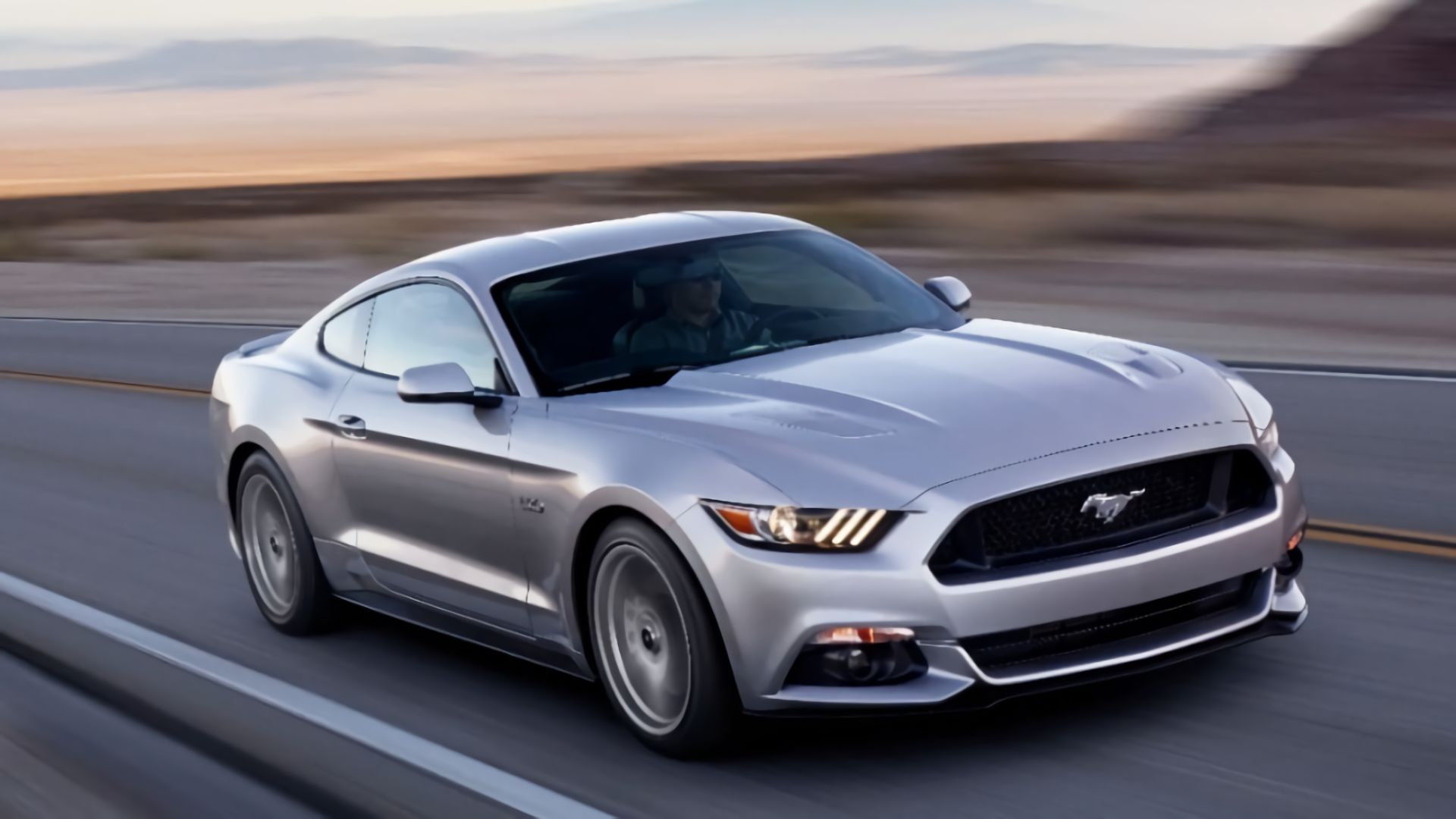 When talking about Ford's muscle cars, the main model that comes to mind is the ever-popular Mustang. Along with the Chevy Camaro and Dodge Challenger, it makes the holy trinity of cars that still feature that old-school sporty design along with powerful V8 engines under the hood in their top trims.
The Mustang is Ford's longest production car started its journey in 1965 and it's still ongoing for its sixth generation, with the seventh one being on the way. Whether it's reliable or not, it's still a beloved car and our team wanted to give you an overview of the worst and most reliable years. So, this guide on Ford Mustang years to avoid will show you the way towards getting the most reliable fierce horse possible.
Most common Ford Mustang problems
In such a long production history, it would be impossible for any car not to have some problems during certain production years. Luckily, major engine problems were extremely rare with any generation of the Mustang, but some bothersome issues popped up in certain model years.
One of the most frequent problems is mostly caused by automatic transmission faults, and by that, we mean both the old and modern transmission systems. Even the latest 10-speed automatic had a few issues that drivers reported as troubling while driving. Also, there were some slight oil leaks and similar issues related to the engine, but you can rest assured that the engines themselves were the most reliable.
If you are thinking about becoming a new owner of a classy sports car like the Mustang, you'll also want to know about the issues regarding the brakes. Finally, there's a bit of an airbag situation here since a lot of different model-year Mustang owners reported airbag issues that eventually required official recalls.
Transmission problems
Transmission problems have more or less been present for Mustang vehicles ever since the introduction of automatic gearboxes in Ford's sporty models. There are various problems regarding the transmission matter that deserve your attention as a buyer. First, we scanned the driver reports and complaints and found out about the fourth-gen Mustang situation where the car shook towards the front end after braking.
While the owners initially took it as a braking system fault, it was later on established that it was due to transmission problems. Sadly, there's more – Ford issued an official recall in 2018 and it should have dealt with the problematic shaft that prevented the gearbox from properly achieving the park position.
As you may have guessed, this problem could cause a rollover and it's therefore a great safety issue. Finally, drivers have reported various situations where the latest 10-speed automatic shuddered and caused increased vibrations during gear shifts.
Engine-related issues
Luckily, Ford Mustang owners rarely reported engine seizing and similar difficulties with their cars. While that's a good thing, it's impossible for a model that's been produced for so long to come without any engine-related flaws. So, the first thing that comes to mind is the oil leaking from the valve cover gasket, and drivers have reported problems even with the reliable 5.0-liter Coyote V8 when it comes to oil leaks.
Also, there have been numerous reports of rough idling and electronic throttle issues, as well as oil-covered spark plugs. All of these are characteristic even for the Mustang GT models, so we want to make sure you are advised on this.
Problems with the brakes
Unfortunately, some Mustang models aren't short of braking system issues, but the good news is – we'll tell you about all these issues and help you avoid the problematic model years. Braking system faults mostly include issues with unlubricated caliper guide pins and the brake pedal bracket damage.
Braking system problems are safety issues, and it's a good thing that Ford recognized these and initiated official recalls. These recalls in 2015 and 2020 mostly dealt with existing brake problems and it's at least important to buy a unit that's been recalled with the brakes revised.
Airbag system faults
Over the years, Ford acknowledged a lot of different airbag faults in their models including the Mustang. Some of the biggest issues were faulty modules that caused concern about the airbags not inflating in situations of need, as well as faulty inflator bags. The faulty inflators came with increased deployment pressure which led to explosions and metal fragments flying around the cabin.
You can assume that this is a dangerous situation, so Ford initiated a few recalls regarding the airbags for the Mustang model. The most notable ones were in 2015 and 2017, as well as a 2021 recall that dealt with potential inflator explosions for the 2005-2014 Mustang.
Which Mustang years to avoid?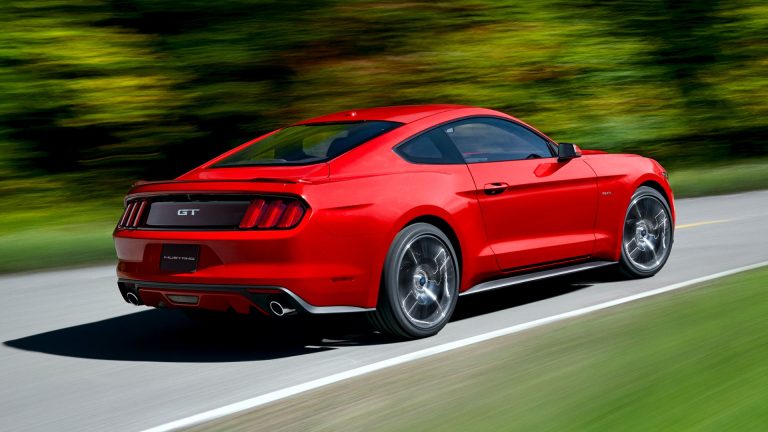 Well, along with a few reports of broken door handles and peeling paint, the mentioned issues aren't that much considering how long this model has been in production. Besides giving you an overview of the biggest problems of the Mustang as a model, we also want to make sure you are aware of the worst production years.
This way you can avoid certain models from various Mustang generations and only go for the most reliable ones.
Fourth-generation Mustang (1998-2000 model years)
Some of you may say that we left out the first three generations of the Mustang from the list due to their classy old-school design, but Ford did most of the things right with these. Major issues and problematic years started with 1998 as one of the worst model years for the Mustang.
Drivers have reported issues with the automatic transmission for this model and this is most visible while braking, just before coming to a complete stop. The transmission caused that harsh shaking and the vehicle leaned forward while braking as we mentioned before.
Besides, drivers have also complained about the electric systems in the car and the peeling paint. Also, cracking manifolds and oil leaks were pretty common for 2000′ Mustang drivers, so that's another thing to be aware of.
Fifth-generation Mustang (2005-2007 model years)
The fifth generation of Ford Mustang earned quite a bit of praise when it comes to design and the introduction of the well-renowned Coyote V8 engine in the GT trim. However, 2005 was one of the worst model years and the 2006-2007 models didn't mark any sufficient progress toward resolving the main issues.
During these production years, the Mustang suffered from faulty transmissions, poor paint quality, and hood-area corrosion, as well as frequent battery discharge issues. This is also when certain engine-related issues we talked about started appearing and oil leaks were the most frequent issues of this kind.
Some drivers have even complained about the manual transmission and noises while shifting through gears.
Sixth-generation Mustang (2015-2016 model years)
One of the best-looking Mustang generations was the sixth-gen of Ford Mustang, and it featured a modern design with a bit of old-school Mustang elements like rear lights and the grille. However, in terms of mechanical issues, the initial 2015-2016 production years weren't as reliable as the sales figures suggest.
Instead, we found numerous driver complaints about driving performance issues and stalling while driving caused by the faulty throttle body. On top of that, drivers have complained about damaged brakes, faulty A/C evaporators, and even paint job problems. Once again, the standard rust forming under the hood has remained a big issue and owners complained about vibrations and noises while driving.
Best Ford Mustang years
After hearing about all these Mustang years you'll want to avoid, it's time we get into the best model years so far. Of course, there are much more reliable Mustang model years than those that are not considered reliable. Besides the three initial model years that are considered quite reliable and solid, here are the best Mustang model years:
1994 Ford Mustang
1995 Ford Mustang
1996 Ford Mustang
1997 Ford Mustang
2001 Ford Mustang
2002 Ford Mustang
2003 Ford Mustang
2004 Ford Mustang
2008 Ford Mustang
2009 Ford Mustang
2010 Ford Mustang
2013 Ford Mustang
2014 Ford Mustang
2017 Ford Mustang
2018 Ford Mustang
2019 Ford Mustang
2020 Ford Mustang
2021 Ford Mustang
For early Mustang models, it's enough to go past the 1969′ and 1974′ and you'll have the chance to get a reliable base car worth investing in and making it your own old-school Mustang after improvements. For more recent models, the problems that the 1998′ Mustang had were mostly revised for the 2001 and 2002 model years, so these are safer to buy.
When it comes to the fifth generation of the Mustang, the best model years are 2004 and 2009 and these received the least driver complaints. Finally, the sixth-gen Mustangs are considered to be pretty reliable, except for the 2015 and 2016 model years. The best models to buy from this era include the 2018 and 2020 Mustang.
Is the Ford Mustang worth buying?
In the end, the answer to this important question is a resounding yes, since the Mustang is one of the best muscle cars and sporty coupes in recent automotive history. We have to say that the problems listed in this guide aren't that serious considering how long the car has been in production.
So, at least the list of Mustang years to avoid will help you pick a perfect model year for full restoration regarding old Mustangs, or get the best modern GT model without much investment needed.
What year Mustang is the most reliable?
The most reliable Ford Mustang is a 2014 Mustang, while the 2018 one is also a worthy rival in terms of reliability.
What are the best years to buy a used Mustang?
The best years to buy a used Mustang are 2003, 2004, 2009, 2014, 2018, and 2020.
What is the least reliable Mustang?
The least reliable Mustang is the 2005 model year that received a lot of driver complaints.
What are the best years for Mustang GT?
The best years for the Mustang GT are 2014 with the Coyote 5.0-liter V8 engine and 2019 with the 5.2-liter V8 in the Shelby GT500 trim.