Chevy Trax years to avoid — most common problems
Find out which Chevy Trax models you should steer clear of for a hassle-free driving experience.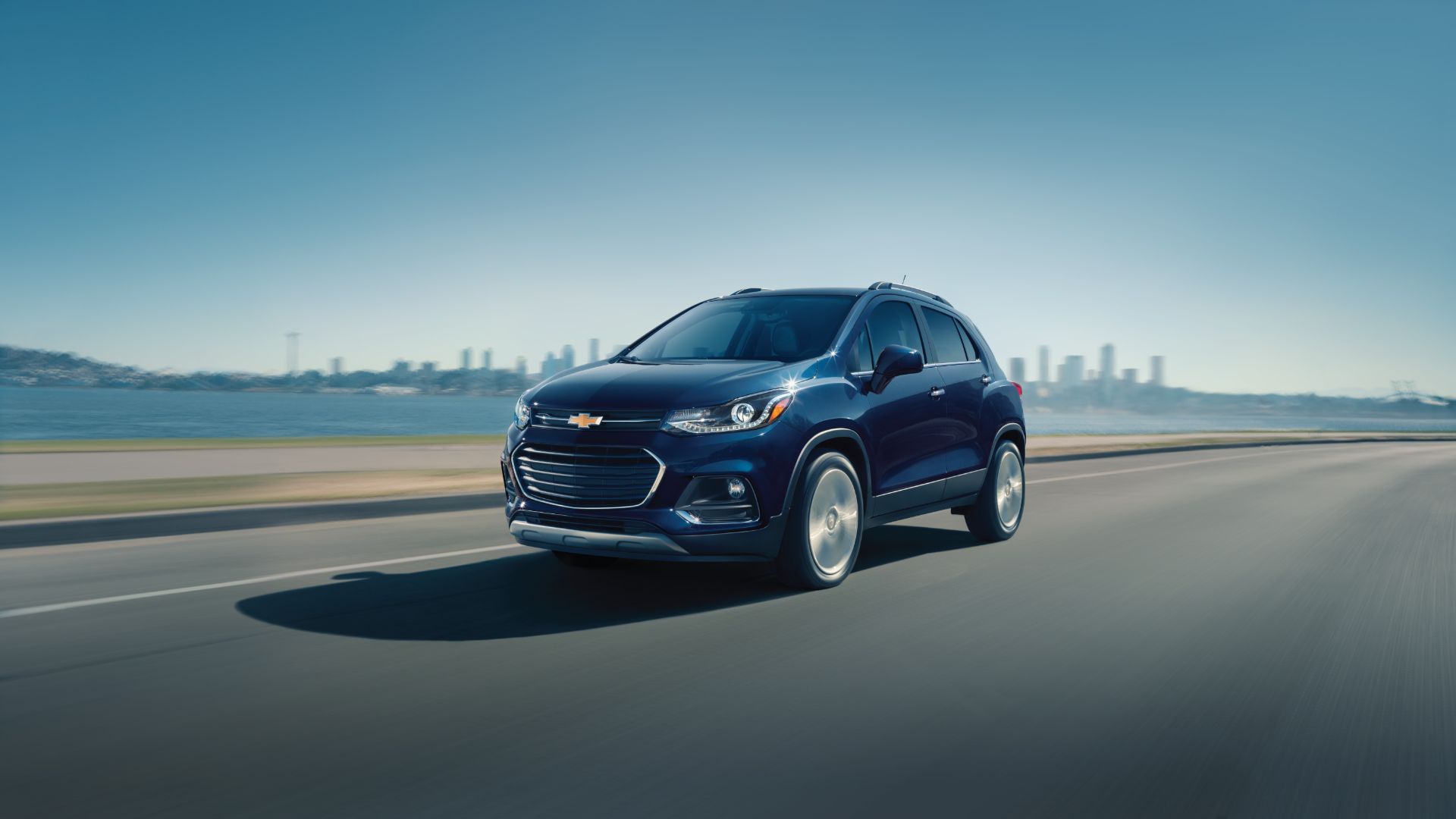 GM put a lot of consideration into driver and passenger comfort when planning the Chevy Trax. Many remember the vehicle for its extra legroom and cargo capacity. Aside from being very accommodating, it also delivers excellent performance, earning an above-average score on the reliability scale.
Despite Chevy Trax's incredible qualities, not all models give the right amount of satisfaction, and some of them don't share in the overall reliability rating of the Trax. In this article, we look at which Chevy Trax years to avoid and which ones to get for the whole experience.
Why you can trust REREV's advice on which car model years to avoid: Our car experts look at official data, ask real drivers what they think, and talk to experienced mechanics to make sure our list is useful. This reliable info can make buying a car easier for you. Want to know how we do it? Find out more about our research methodology.
Most common Chevy Trax problems
Like every other vehicle, the Chevy Trax has some common problems. Knowing these problems and considering them when planning your schedule is essential so you can get the most out of it. Below are the most common issues you can expect from Trax.
Transmission problems
Chevy Trax with manual transmissions is at higher risk of developing transmission problems. Affected drivers complained of the vehicle jerking or hesitating while trying to shift gears. The drivability of the Trax gets significantly reduced by this issue, and if left unsolved for too long, it becomes a safety hazard.
Also, transmission problems make it difficult for Trax drivers to park in tight spaces. The transmission issue causes the reverse shift to be nonfunctional, making parking difficult without proper planning and execution, and also when there is limited space. So, upon the GM transmission identification, it's clear that Chevy Trax sadly comes with a few transmission-related issues reported by drivers.
Rattles and squeaks over bulbs
Though this issue does not affect drivability, it affects the driving experience negatively. Drivers of the Trax equipped with the all-wheel-drive option experience squeaks and rattling more whenever the car goes over bumps. It is an annoying experience and, most times, increases drivers' anxiety, making them think there are more severe issues present when there aren't.
Wheel alignment problems
Some Trax have problems with their wheel alignment that causes the vehicle to pull to one side while in motion. It could be that the tires are not properly inflated, but more often than not, the wheel alignment is the issue. It would be best to let a mechanic handle this issue, so you do not make hurtful assumptions or mistakes.
Another key factor to have in mind here is the debate on tire balancing vs alignment, since some of the issues may seem likely to occur for both problems.
Body roll
Some Trax drivers reported their Trax leaning towards a side while driving, especially when going around corners or making turns. It can be pretty terrifying for the average driver to notice the car swaying to one side whenever they bend. In the wrong places, this little leaning can be dangerous.
Only Trax models with the all-wheel drive option do not suffer from this issue.
Wind Noise
When the wind passes over a car's body, it creates turbulence, reflected in the sound accompanying it. On a small scale, it is not a big issue. But for drivers who often go long distances, cruising at high speed on the highway, this problem can be annoying.
Closing the sunroof and windows helps with this issue. However, if the sound persists after closing the window and sunroof, take the vehicle to your mechanic for inspection.
Engine issues
Drivers who had the Trax fitted with the turbocharged engine had more engine problems than those without that engine. The engine would sometimes stall or shut off entirely during a ride. In some cases, the engine would cease to work ultimately.
Also, the engine problems that Trax is prone to develop sometimes affect its speed. For some drivers, maintaining highway speed is a problem with the engine, while others complain of declining speed when they are trying to accelerate.
Oil leakage
Trax models containing the turbocharged engine are more at risk of oil leak complications. These models are known to suffer from engine problems due to oil leaks. In severe cases, significant parts of the engine get damaged or fires erupt.
It is crucial that you fix the oil leak problem as soon as possible, for your safety. If you notice smoke coming from under your hood or dark spots on the ground where you parked, you should not hesitate to have a mechanic inspect the vehicle and identify what needs to be done.
Coolant leakage
Chevy Trax equipped with the turbocharged engine are also notorious for leaking coolant. The loss of coolant causes the engine to overheat, damaging some parts and leaving the vehicle vulnerable to catching fire. If you see the engine temperature significantly rising in a short period, it's one of the first symptoms of low coolant.
Chevy issued a recall for the Trax models that were most affected by this issue. It is best to not let the problem fester even for a while, the more you wait, the more unsafe your vehicle becomes.
Engine overheat
Drivers who take long routes daily would agree that there are better vehicles for them than Trax. It tends to overheat after some time, and models containing a turbocharged engine are the most afflicted with this issue.
If you have a turbocharged Trax, you must be wary of this issue, especially when driving long distances. The engine has been known to shut down in the middle of a ride, which can be pretty disastrous on a highway.
If you must travel with a Trax, always keep an eye on the temperature gauge. When it gets too high, pull over and let the engine cool before continuing your journey.
While waiting, also check for hints of coolant leakage. Have a coolant reservoir ready in case of coolant leakage, so you can replace the coolant and be safe for the rest of your journey.
Trouble driving uphill
Many Trax drivers reported a lack of power in the vehicle, making driving uphill challenging.
Sometimes, drivers would have to switch off the AC so the car would have enough power to battle it. Other times, they would have to drive in a lower gear for the vehicle to move uphill. These are efficient on-the-spot solutions.
However, it is best to have your mechanic examine the vehicle to find the root of the problem and fix it.
Which Chevy Trax years to avoid?
The Chevy Trax is a relatively modern vehicle. It is promising at first glance, but not all of its models give the much-needed satisfaction when put to the test in reality. Here are the Chevy Trax years you should avoid.
First-generation Trax (2015-2019 model years)
The 2015 model has the highest number of complaints. Seven recalls were issued for it.
The main issue the 2015 model had that scared drivers was its tendency to roll down an incline, even those which are not steep. In the wrong scenarios, this problem can cause crashes and accidents.
The 2016 model did not inherit the body roll problem of the 2015 model, but its issues make it the worst Chevy Trax you could have. It had many mechanical, electrical, and engine problems, which can become a safety threat if allowed to linger for a long.
2017 Trax is better than the other two and has fewer complaints. However, its engine is underpowered, and the cabin materials are low quality. Drivers were not pleased with the seeming overall low quality of the car so much that they avoid it.
Chevy showed a lot of improvement with the 2018 model. The critical pressing matters that reduced Trax's reliability were addressed. However, the model had suspension and electrical problems, which placed the vehicle at risk of crashing often.
The 2019 Trax followed its predecessor steps, harboring fewer issues and showing improvements. However, the one serious issue it did have was a significant hazard. This model's brake line often disconnected after only about 7,500 miles.
You should be wary of these models and avoid them, especially when buying a vehicle fresh from the factory.
Best Chevy Trax years
Here are the best models you should look for if you are in the market for a Chevy Trax.
2014 Chevrolet Trax
2020 Chevrolet Trax
These two models are the most reliable Trax models you can find. They deliver immense satisfaction whether bought brand-new or from the used market.
Both the 2014 and 2020 models have modern innovations that make driving fun. But if you want something more recent, the 2020 model is excellent for your needs.
Is the Chevy Trax worth buying?
Chevy Trax has a good reliability rating with below-average annual maintenance costs. Its front-wheel drivetrain is very fuel efficient, and the vehicle lasts 200,000 miles on average.
The Trax is not a bad deal if you perceive cars as investments. It has a good resale value, and having the more reliable models gives you an edge whenever you decide to sell.
Is Chevy Trax worth buying?
Chevy Trax is an incredible vehicle centered around driver comfort and satisfaction. If you can find a suitable model, it will be worth your time.
How many miles will a Chevrolet Trax last?
The Chevy Trax lasts 200,000 miles on average. It can last longer with the right care and maintenance.
Is Trax better than Equinox?
The Trax gives more excellent handling than the Equinox, but when it comes to power, the Equinox towers above Trax. Both have engines of similar size, leaving the choice of which one is better for you to decide, based on your needs.
Is Chevy Trax a reliable vehicle?
Chevy Trax is a reliable vehicle, reflected in its good reliability ratings. It has low maintenance costs and does not develop many issues for drivers to stress over. You only have to avoid the 2015-2019 models, so you get excellent value for your money.