What does TRD stand for? — explained
Decode the meaning behind TRD and its role in the automotive industry.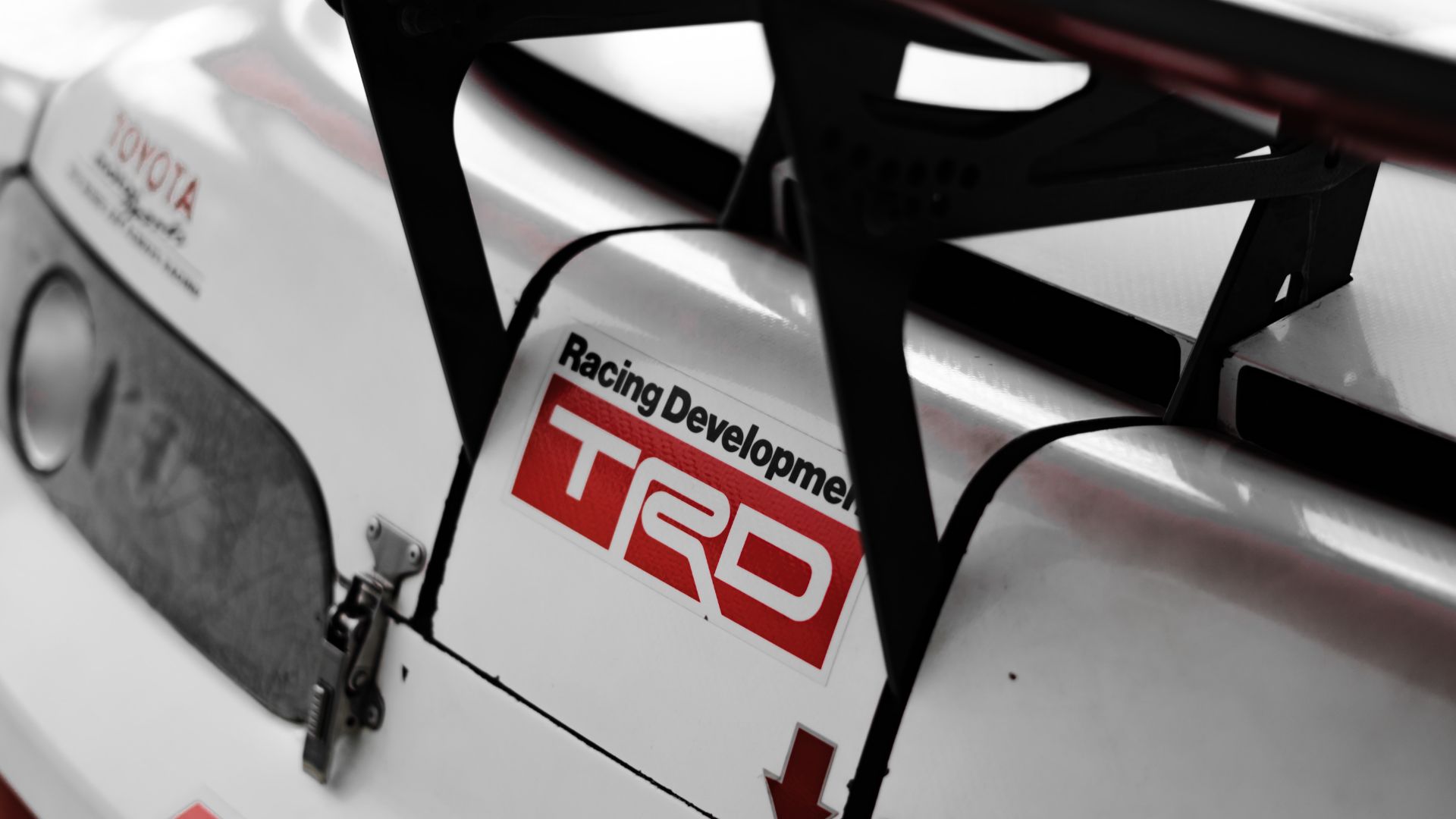 While many people know that TRD is unusual when they see the badging on cars while they are out and about on the roads, most people don't know much more about TRD.
We're here to help you deconstruct the brand so you can better grasp what this aspect of Toyota has to offer you and your driving experience, and be prepared the next time you look to buy a Toyota.
TRD is an abbreviation for Toyota Racing Development. This aspect of the Toyota brand was created for racing, but because cars designed for racing share so many features with those designed for off-roading, it naturally evolved into what it is now, a vehicle ideal for conquering diverse terrain due to its unique suspension.
How did TRD begin?
Toyota's racing business was known as the Toyota Sports Corner (TOSCO) in the 1960s. The Toyota 7, believe it or not, was the first turbo race vehicle. The Corolla 1600 was a high performer in winning races and collecting trophies, and it was the first World Rally Championship champion.
The racing bug took over at Toyota, and in 1979 the corporation increased its attempts to cultivate a global image as a racing winner while simultaneously manufacturing performance accessories for drivers and car owners alike. TRD was born as a result of this.
What is TRD, and what does it signify for your driving experience?
Toyota Racing Development (TRD) is Toyota's unique in-house tuning subsidiary that handles racing interests globally. However, it has a performance tuning division that develops equipment and accessories to enhance the performance of Toyota street cars.
TRD, which dates back to 1954, supports Toyota's automotive racing programs, including NASCAR and NHRA, engineers specially-tuned cars, trucks, and SUVs, and manufactures numerous performance parts and accessories. Consider a new Toyota TRD if you want off-road performance, improved towing capability, or a potent street car.
The TRD emblem on trucks and SUVs is largely about off-road capability. The suspension is the most noticeable modification, but TRD influences other areas, such as exhaust, brakes, aesthetics, and more, depending on the model and grade. It's similar to the question – what does the RST stand for in Chevy? However, the TRD emblem doesn't only designate the trim, but also the suspension adjustments.
What does TRD do?
TRD provides and develops model-specific wheels, suspension improvements, and superchargers. TRD, as the name implies, is also involved in worldwide competitive motorsports, with a background in NASCAR, sports vehicle development, and drag racing events.
TRD can either rethink an existing vehicle with a performance focus or design a car entirely from scratch. The 2020 Tacoma has now received much attention due to these enhancements.
The TRD is available in three grades: Sport, Off-Road, and Pro. The greater the level (Pro being the highest), the more off-road capable you are.
The Sport is a performance variant for on-road driving, the Offroad is for off-road driving, and the Pro makes the Tacoma the highest-performing car it can be without creating an altogether new vehicle.
TRD & TRD Pro Tacoma, Sequoia, Tundra, and 4Runner will provide you with the sporty ride and off-road capabilities you desire and unrivaled engine performance.
TRD Pro provides exceptional performance, flair, and comfort to people who recognize something is fascinating beyond where the road ends.
What does TRD package mean?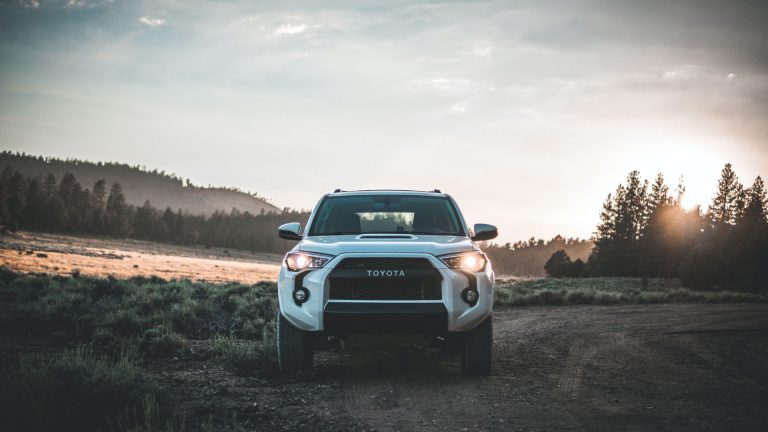 The acronym is more of a convenience package than a trim level, and it includes some specially tuned parts and visual modifications for numerous Toyota vehicles. You get more powerful drivetrains, updated shocks and exhausts, and specific features for racing and off-roading.
There are three TRD grades, each with its off-road features and capabilities. Only some TRD vehicles have every grade; for example, the Sequoia only has a TRD Sport trim, and the Tacoma is the only model with all three TRD trim levels.
What benefits does each grade level provide?
TRD sport
This TRD package concentrates on looks, making your Toyota vehicle look much sportier without changing much about the performance or engineering. It has a non-functional hood scoop, fog lights, 17-inch alloy wheels, TRD graphics inside and out, and a sport-tuned suspension. It's now available on the Toyota Tacoma and Sequoia trucks for 2019.
TRD off-road
For 2019, the Off-Road package is available on the Toyota Tacoma and 4Runner, and it contains features that make your car stand out while also improving its off-road capabilities. A specific off-road tuned suspension system, multi-terrain select, CRAWL control, electronically-locking rear differential, and Bilstein shocks will let you take things to the next level.
Furthermore, wide-angle fog lights, 16-inch alloy wheels, unique Off-Road graphics, and an inclinometer with roll/pitch displays are included. Moreover, this package provides a higher approach angle – 32 degrees rather than 29 degrees.
TRD pro
When it comes to TRD, the Pro package is the top dog. Not only does it have premium off-roading characteristics, but it also has convenience and comfort features that you'd expect to see in a high-end model. It has a power moonroof, a black leather interior with a leather shift knob, Pro graphics, a heritage-inspired "Toyota" front grille, and 16′′ black alloy wheels. It also improves your performance by including features like a TRD Pro Cat-back exhaust, Fox Internal Bypass coil-over springs and rear remote reservoir shocks, a stronger front skid plate, and a suspension system with a one-inch raise.
In addition, the approach angle has been extended to 35 degrees, and features such as dual-zone automatic climate control and a blind spot monitor with rear cross-traffic alert have been included. This option is offered on Toyota Tacoma, Tundra, and 4Runner models for 2019.
Different TRD models and their performance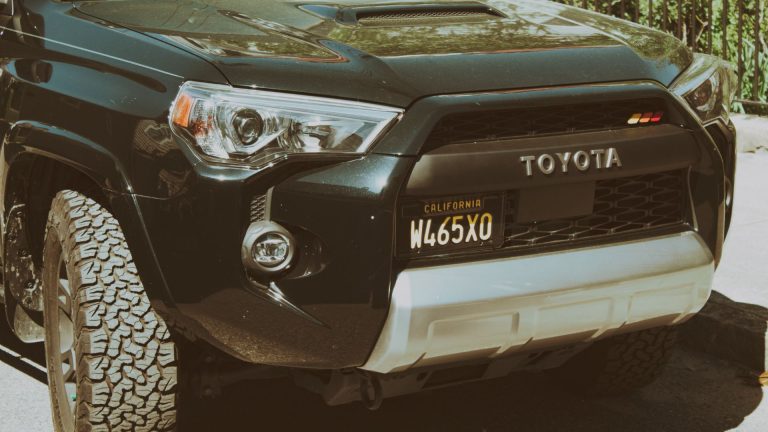 Avalon TRD and Camry TRD build on both automobiles' SE and XSE trim levels. These variants had upgraded suspension, brakes, and black paint treatment. TRD Sport (Tacoma and Sequoia), this package increases on-road handling significantly and is distinguished by its athletic design.
TRD Off-Road is offered on the RAV4, Tacoma, and 4Runner, and it blends comfort with the ability to drive through dirt, mud, and sand. TRD Pro trim is available for the Tundra, Sequoia, 4Runner, and Tacoma, providing the ruggedness and power you need when there are no trails.
Toyota Avalon TRD
This new TRD trim expands on what the sporty XSE trim has to offer. The features include upgraded brakes, black-themed items such as wheels and aerodynamic parts, sportier suspension tuning, sport exhaust, and red seat belts and stitching.
Toyota Camry TRD
This TRD version adds 19-inch black-painted wheels, improved brakes, and a 3.5-litre V6 to the SE level. TRD-tuned suspension and extra chassis bracing are included, as with performance tires, an aerodynamically contoured body package, enhanced cruise control, multiple driving modes, and keyless entry and ignition.
Toyota Tacoma TRD
The Tacoma TRD Sport has body-colored fender flares, a hood scoop, and a V6 engine. It has excellent on-road handling. The TRD Off-Road package includes a chrome rear bumper, textured black fender flares, a sophisticated off-road traction control system with terrain settings, and crawl control.
The Tacoma TRD Pro gains a black grille, LED headlamps, all-terrain tires, a stronger front plate, and Fox internal bypass shocks, transforming it into a formidable off-roading beast.
Toyota 4Runner TRD
The 4Runner is available in three unique TRD trim levels: TRD Off-Road, TRD Off-Road Premium, and TRD Pro. TRD Off-Road features include:
Standard projector-style headlights.
LED taillights with distinctive smokey trim.
Heated SofTex seats that fold flat on the two highest trims.
No matter where the adventure takes you, the part-time four-wheel-drive system with active traction control will deliver the best performance. However, you should note the Toyota 4Runner years to avoid just to be safe when picking up this ride with a TRD badge.
Toyota RAV4 TRD
This best-selling crossover SUV's TRD trim level includes rock-climbing skills. The RAV4 TRD stands out with LED fog lights, distinct daytime running lights, off-roading tires, and 18-inch alloy wheels.
The all-wheel-drive system is distinguished by a torque vectoring technology that may direct power to individual wheels or side-to-side.
Toyota Sequoia TRD
The Sequoia TRD variant includes more standard features than its competitors. This strong and durable SUV has bold LED headlights, a chrome grille with glossy black inserts, black roof rails, sport-tuned sway bars, and a new dynamic suspension system that combines comfort and performance when conquering rugged terrain.
Toyota Tundra TRD
The Tundra is one of Toyota's most popular trucks, so if you want a versatile, durable, performance-driven, and equally user-friendly vehicle, the Tundra TRD Pro is the vehicle for you. LED headlights, accent lights, and fog lights are standard on this trim, as are color-keyed bumpers and a matt black grille with a color-keyed grille surround.
A unique dual chrome-tipped exhaust further enhances the Tundra TRD Pro's performance and aesthetics.
Our take
TRD is where all the magic happens, and it's the starting point for creating performance-oriented parts while linking Toyota to its racing community.
So, if you're in the market for a vehicle, there are plenty of TRD packages to inspire your selection.
Is TRD for Toyota only?
Toyota Racing Development (abbreviated TRD) is the in-house tuning shop for all Toyota, Lexus, and formerly Scion vehicles. TRD is in charge of enhancing street cars for increased performance and supporting Toyota's racing ambitions worldwide. u003cbru003eu003cbru003eTRD manufactures a wide range of tuning products and accessories, such as performance suspension components, superchargers, and wheels. TRD parts are available through Toyota dealers and as accessories on new Toyotas and Scion vehicles.
Is the TRD worthwhile?
It all depends on what you want from your car. If you mostly drive about town at speeds of 40-50 mph, you're not in the appropriate situation to appreciate what a TRD model offers. u003cbru003eu003cbru003eThe GR Supra, Camry TRD, and Avalon TRD are all at home on long sections of winding roads, where you can get up to speed and feel each vehicle's handling skills, outstanding braking, and power.