What does RST stand for in Chevy? — explained
Uncover the meaning behind RST in Chevy and its significance.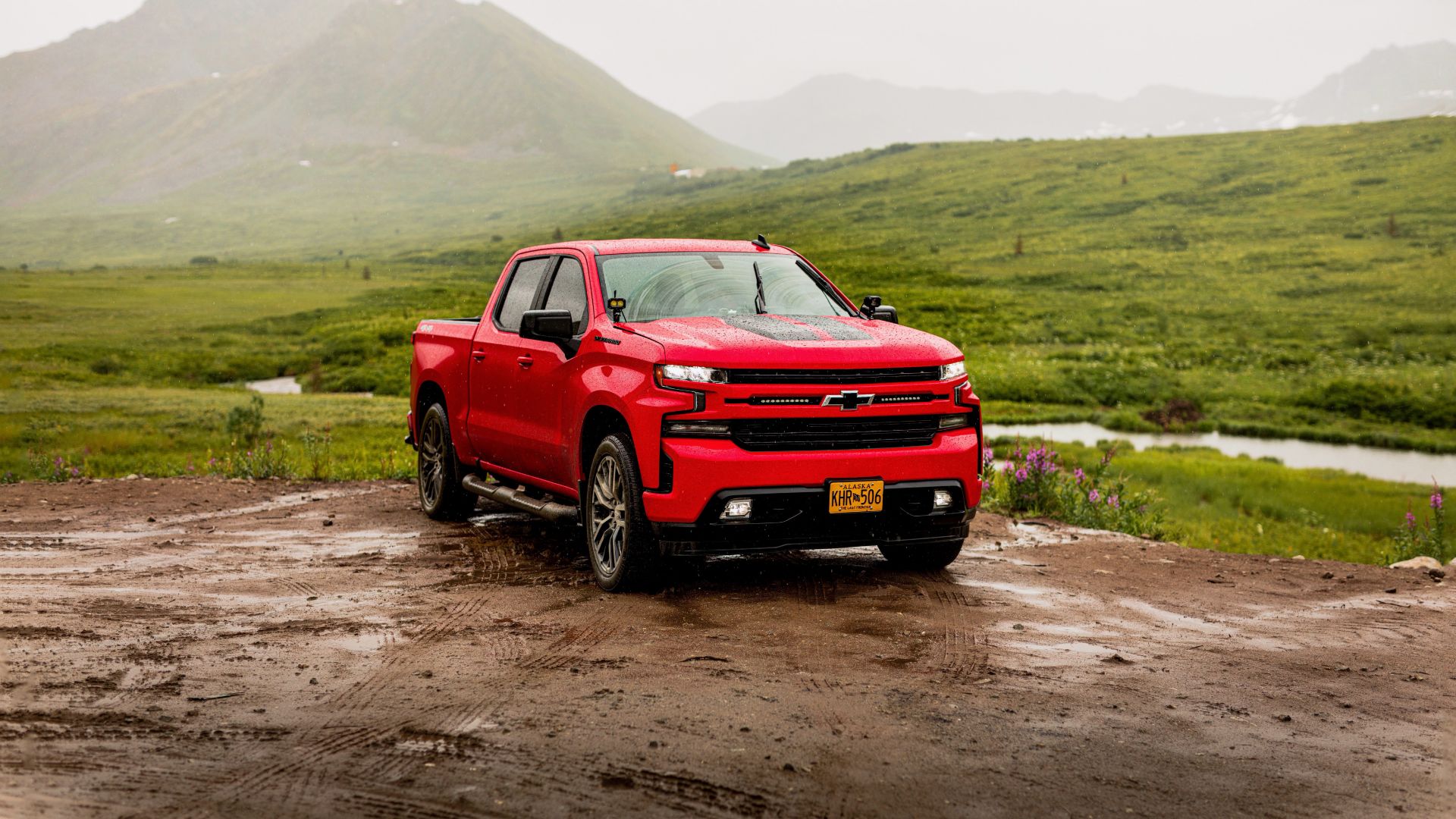 When buying a new truck, it gets difficult to decide on the best options and packages for the car. On top of that, many different brands include confusing terms that will only lead you astray. For example, if you've got your eye on a new Chevrolet truck, you might wonder – what does RST stand for in Chevy?
The RST mark stands for "Rally Sports Truck" for Chevy cars and it's a specific package with improved options when compared with the LT package and other trims. While going for a truck with an RST package gives you much more selective options, it's also a bit more expensive, so let's see whether it's worth it.
About RST Chevy cars
The RST badge and package option level have been around for quite some time now. It all started around the 90s, and so far most of Chevy's signature trucks like the Silverado, Tahoe, and even Chevrolet Suburban had this package option.
In essence, it's a level beyond the LT trim which stands for luxury touring. While it's also an upgrade from the basic package, the LT pack isn't as aggressive and sporty as the RST package. With the RST package upgrade, you'll be looking at a price increase of around $2000 on average, but it's not all about the looks.
You can get a significantly upgraded body kit, but also a higher-performing engine and a sporty exhaust pipe to fit it accordingly.
It's said to give Chevy trucks the old-school "street looks" or a rally-like appearance. The good thing is – the RST package isn't the same for all models, so you can customize it and select specific parts and upgrades. The RST package includes all the options like the LT along with some additional features and the traditional Chevy equipment like StabiliTrak and similar systems.
Cars with optional RST package
The addition of an RST package on your new Chevy truck can cost you between $2000 and $4200 when compared to standard packages. There are several vehicles where you can find the package as an extra option, including some GM vehicles:
Chevrolet Suburban
Chevrolet Silverado
Chevrolet Colorado
Chevrolet Tahoe
GMC Canyon
A perfect comparison partner for the RST package from Chevy is the Elevation pack for GMC vehicles like Sierra and Yukon. However, most drivers don't realize that with the upgraded pack, you don't only get a sporty-looking truck, but also an increase and performance and driveability.
Upgrades you get with this pack
If you decide to go with the RST package when picking up your next Chevy vehicle, you'll get plenty of additions among car options. Some of the most noticeable upgrades, when compared to the LT pack, can be seen on the car's exterior. Based on these differences, you can answer the question of what trim is a car even if there's no visible RST badge on the exterior.
These include some sporty additions to the body and the bumpers. You get chromed mirrors and body-color bumpers, a black badge in the grille, as well as LED fog lights with a housing that resembles the shape of the grille.
On top of these recognizable additions, you also get a cargo bed, LED tail lamps, and 18-inch silver alloy wheels as a signature feature of this pack. Still, it's not just the exterior that gets updated with the RST pack – there are also some changes in the interior.
Paying extra for the RST package can pay off in terms of driving sensation and comfort since you get Chevy's bucket seats with this pack. Also, you get a powered driver's seat, seat heating options, lumbar support, and even electric heating for the steering wheel.
There's also the keyless go option and a remote start of the engine, which adds up to the luxury you get with the RST package. As a cherry on top, you get a dual exhaust pipe which adds a note of sporty feeling to the truck.
Performance upgrades
Sure, all these additions in the interior and the exterior of the truck seem nice, but what about the performance of Chevy RST trucks? You'll be pleased to hear that the performance of vehicles with this package is also improved when compared to the standard trim.
Most notably, you'll get that extra bit of torque and significantly improved handling. Cars with Chevy's RST package get sporty suspension parts and it makes the entire driving feel behind the wheel different. On top of that, you can choose between some high-powered engines that can be paired with the RST package.
Of course, one of the engine options that stand out for the RST pack that stands out the most is the 6.2-liter V8 with 420 horsepower and 460 pound-feet of torque. It also comes in combination with a 10-speed automatic transmission, so the consumption could be quite generous when driving at a lower speed.
Other options include the 5.3-liter V8 and even a 3.0-liter Duramax diesel engine. With a bit of extra torque and engine power output, the RST package makes a perfect combination of a luxurious and sporty ride.
Benefits and downsides of Chevy RST pack
To put it quite frankly, there are not that many downsides to the RST pack if you are considering a Chevy truck. Of course, the price could come in with an extra $2,000 or up to $4,200 isn't exactly convenient, but it's worth the increase considering the features you get along.
The biggest advantage of the RST pack is that it can equally be useful on the highway when towing, or even during off-road expeditions. It gives you more power and torque, so you can easily carry more weight without putting the engine to stress and wasting more fuel.
On the other hand, all the interior upgrades make a big difference during longer rides, especially thanks to bucket seats with heating options. The handling and suspension are worth praise here, and it's beneficial to go with the RST pack solely for the performance and handling.
Finally, some options aren't available for the lower trims or the LT pack. These unique options for the RST package include Bose sound system, LED headlights and tail lamps, bucket seats, and a powered sunroof.
Our take
Overall, the question of "what does RST stand for Chevy" has been around for quite some time, ever since the package first came on offer. We are glad to have helped shed some light on the true meaning behind this package mark and the performance and features that come along with it.
As for the package itself, it's surely worth the extra pay if you can afford it, especially if you are looking for a boosted performance and a comforting touch with bucket seats.
What is the difference between LT and RST?
The main difference between the LT and RST packs for Chevy cars is in the features that come with these packages as well as the boosted performance of RST cars. Both represent a package level, while the LT stands for luxury touring and the RST is more of a sporty trim.
What does RST stand for in Chevy RST?
The RST in Chevy RST stands for Rally Sports Truck and it includes additional exterior and interior features along with better handling and improved engine performance.