Volvo XC60 years to avoid — most common problems
Discover the crucial years to avoid when considering a Volvo XC60.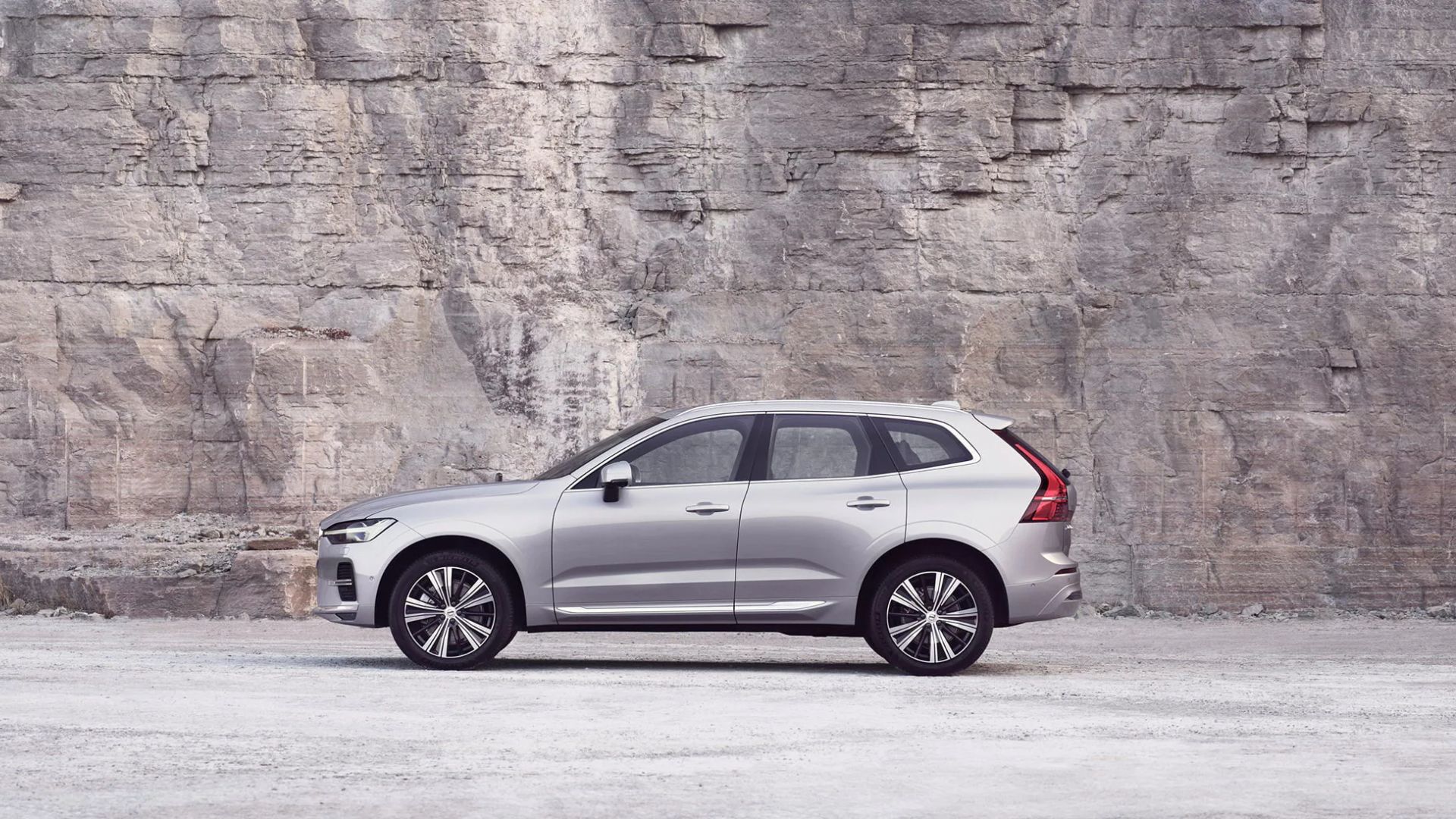 Pickup trucks and SUVs are the most popular vehicle categories in the US, and it's tough to find a perfect luxury SUV that serves as a reliable daily driver. Well, based on this description, you may be looking at the Volvo XC60 – a car that took over the compact SUV market by storm.
It's known how safe and reliable Volvo vehicles are, and the XC60 has to offer so much in terms of luxury and comfort. While the car is among the most reliable in the category, there are some Volvo XC60 years to avoid. Luckily, our team went one step further to deliver all the necessary information to you so you can easily pick the most reliable model year from both generations.
Most common Volvo XC60 problems
You can think of a Volvo as that silent kid in class that never stood out much but always had all the answers when needed. That's a perfect depiction of the XC60, a reliable compact SUV that looks good but is not as sharp and catchy as some other vehicles in the category perhaps.
However, it excels in terms of interior materials quality by giving you that premium taste as a driver, and the reliability of the mechanical systems. It's been in production ever since 2008, and it's still going strong with the second generation. Naturally, not even brands like Volvo or Honda can make completely perfect cars, so this one also has a few issues you should be aware of.
First, there's the matter of faulty brakes and braking system components that resulted in a recall in 2021. Other safety issues that this car had include a faulty tire pressure monitoring system (TPMS), as well as a few software issues for the second generation.
Finally, the matter of visibility has been compromised by improper windshield wiper linkages and there have even been some reports of windshield leaks going on. Still, it's nothing major, so let us guide you through these issues in more detail.
Faulty braking components
We all know how safety-obsessed Volvo is as it was one of the first car brands to include an airbag in their production car. So, having a problem related to the braking system that could endanger the driver and passengers simply wasn't going to cut it.
Volvo initiated a recall in 2021 to deal with faulty braking shafts that left too much space between the pads and the rotors. Reduced braking pressure led to longer stopping distances, so the matter had to be dealt with immediately.
On top of that, there was a chance of the antilock brake system (ABS) and the electronic stability control systems not engaging, so Volvo took care of that with the recall.
Tire pressure monitoring faults
Another common issue that the XC60 drivers have faced revolves around the tire pressure monitoring system (TPMS). This system measures the pressure consistency in all four tires and lights up a dashboard warning in case something's off.
So, numerous drivers reported seeing TPMS messages and not being able to reset the tire pressure light regularly. While this caused a lot of confusion, Volvo had a recall to deal with the faulty system caused by a software error.
Software faults
Issues regarding the software in the second-generation Volvo XC60 were the most prominent besides the braking system faults. These issues mostly include responsive infotainment systems and that's one of the frequent faults of modern cars if we are being honest.
Problems have also occurred when it comes to using car systems to connect with Android and iOS devices, as well as Bluetooth connectivity. Finally, some drivers have reported trouble with remote dialing options and that led to repairs concerning the software that needed to be reprogrammed.
Visibility issues
Finally, the last group of problems we'll discuss for the XC60 includes visibility issues. These problems have been around for quite some time, ever since the first generation got introduced. These mostly included windshield leaks that resulted in water leaking inside the car and problems with inoperative wipers.
Because of the wiper issue, Volvo issued yet another recall in 2020 regarding improper wiper linkages that caused the wiper operation to seize. So, recalled car owners could once again count on their windshield wipers on rainy and snowy days. Because of that, you should check if the XC60 you've had your eyes on has been through the recall.
Which Volvo XC60 years to avoid?
When discussing the particular XC60 years to avoid, you should know that this model is one of the most reliable SUVs in the compact class. It doesn't have many recalls or reliability issues that caused poor ratings of the car, making it more difficult to pick the problematic years. Still, our team gave its best to bring you the least reliable years:
First-generation Volvo XC60 (2010 and 2015 model years)
The 2010 model year is by far the worst XC60 year if that's even what we can call it since it's also quite reliable. Still, it received the most complaints so we had to proclaim it that one problematic year that deserves looking away.
Still, the 2009 and 2011 years are among the most reliable so far, so it's easy to simply steer away from the 2010 model and pick one of these two. Some of the main problems that drivers have had with the 2010′ Volvo XC60 include electrical issues, braking problems, and tire pressure monitoring system malfunctions.
The 2015 model year is the worst along with 2010, so you should avoid that one as well. The 2015′ owners have complained about wiring fuses and circuit breakers among the biggest problems.
Second-generation Volvo XC60 (2018 and 2020 model years)
The 2018 and 2020 model years of the XC60 still received just a few complaints, but that was enough to set them apart from the rest. If you are looking at the second-gen XC60, it's best to avoid these two model years due to their software errors and even some airbag problems.
On top of that, there were instances of drivers struggling with the inoperable forward collision detection system, so that's another thing to keep an eye out for.
Best Volvo XC60 years
As mentioned, the XC60 is a rather reliable compact SUV and perhaps it's one of the best in its class. So, we can't go past the best production years, and our team wanted ot to provide you with a list of the best model years to choose from:
2009 Volvo XC60
2011 Volvo XC60
2012 Volvo XC60
2013 Volvo XC60
2014 Volvo XC60
2016 Volvo XC60
2017 Volvo XC60
2019 Volvo XC60
2021 Volvo XC60
2022 Volvo XC60
The XC60 makes a great pick and the first-generation models offer impressive luxury and style for the current market price. We can't pick any particular years that stand out, but if we had to, we'd recommend you 2011 and 2014 as those that stand out just a tiny bit.
When it comes to the second-gen XC60, it seems like the 2022 model received the least complaints, but we still have to see how it will handle after it packs some mileage.
Is the Volvo XC60 worth buying?
Yes, the Volvo XC60 is worth buying if you can afford this premium-style compact SUV with all the features that one could need. Even the least reliable model years are still somewhat reliable due to the extremely low number of driver complaints that this model received.
So, we at least hope that this guide will see you on the right track when it comes to buying the best XC60 possible that will serve you for years to come.
What is the best model year for Volvo XC60?
The best model year for the Volvo XC60 is 2011 due to the lowest amount of problems and driver complaints.
Which Volvo XC60 engine is best?
The best Volvo XC60 engine is a 2.0-liter turbocharged diesel engine with impressively low fuel consumption and decent torque for the size of the car.
How many miles does Volvo XC60 last?
The Volvo XC60 should last for at least 250,000 miles if properly serviced and maintained.