Types of scratches on cars — causes and fixes
Learn about types of car scratches and how to prevent them.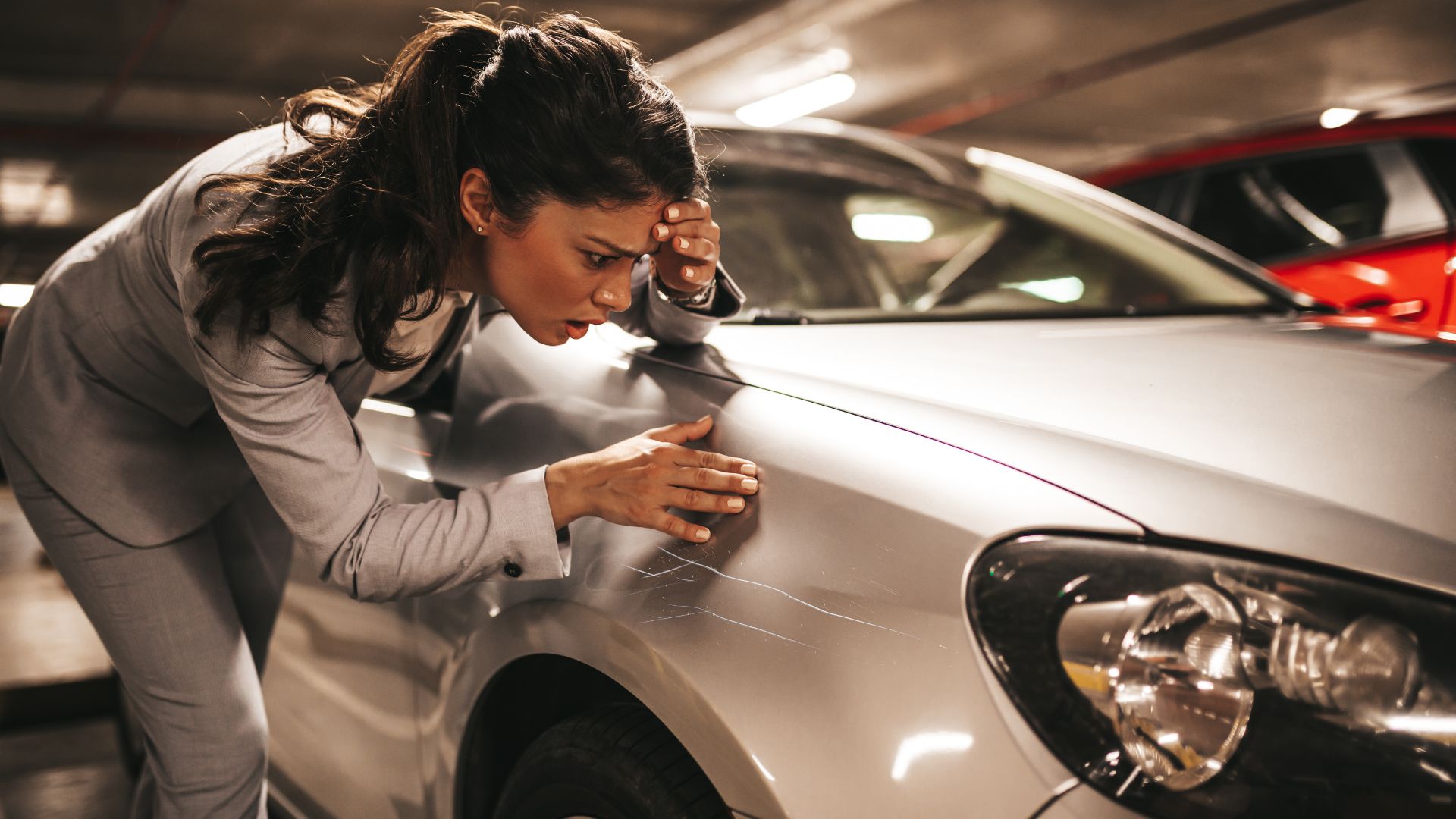 Having scratches on your car's surface can be pretty annoying, and it is also inevitable. Almost anything can cause a scratch, some of which include leaves, dust, and even improper washing.
A car's surface has three layers. The first layer is the clear coat surface, which gives the car a brilliant shine. The second layer underneath the clear coat is the paint surface, and the third layer is the primer surface that forms a base for the paint and a layer upon the metal.
Scratches affect these three layers depending on the severity, with the most severe lacerations involving the primer. Car scratches are classified under different levels of intensity; 1A, 1B, 2, 3, and 4. The first level is a minor surface, while the fourth level is disastrous. In this article, we will explore the types of scratches on cars.
Causes of car scratches
Several factors like malicious behavior, automatic car wash, and jagged rocks can scratch a car. When you notice scratches on your vehicle, you should take the car to a repair shop that specializes in body repair and spraying. Some of the most common causes of different types of car scratches include the following;
Automatic car washing
The brushes used on an automatic car washing machine can retain dirt from the previous vehicle. If the brush is not rinsed correctly before using it on your car, it can scratch your vehicle.
Improper washing/waxing
If you have a recently sprayed car or a new car, you should mind the types of clothes you use when washing or raging the vehicle. If the cloth is abrasive, it will scratch the vehicle. Instead, use a synthetic microfiber car wash towel.
Ensure that you don't wash the car too much, or with just any washing soap. Before washing your car, ensure there is no dirt or debris on the surface.
Bird dropping and dead bug
Seeing birds dropping on your car can be annoying. If you do not clean it on time, the acidity in their feces can fuse with the car paint. This can cause scratches on the paint while removing the droppings.
Dead bugs can also cause similar issues of bird droppings. It is crucial to ensure that you keep your car clean at all times.
Rocks
Driving behind trailers with chipping stones can kick up a rock in your path. You can't prevent this from happening, but you can minimize the chances by not driving close to trailers with gravel.
Car keys
Your car key is one of the most common causes of scratches around the keyhole. Some drivers scrape their keys on the paintwork near the keyhole, creating minor scratches around the holes.
Whether in the dark trying to open your car or your hands are full of items, you can occasionally misjudge the keyholes and scratch the clear coating. We recommend adding a torchlight to your keyring to minimize the occasional misjudgment.
Bad parking habits
Parking too close to the wall, scrapping bumpers on pavement, and opening doors into bollards are terrible parking habits. Drivers can scrape their bumpers because they are unaware of their surroundings. You can avoid these mistakes by checking your surroundings and using your side mirrors.
Car vandalism
Car vandalism is an appalling way of damaging one's car. It is pretty unsettling because it gets done on purpose. Not knowing who did the vandalizing can be frustrating.
Some types of car vandalism include; graffiti, damaged car rims or bodywork, smashed side mirrors, tire slashing, and being scratched by a sharp object. Depending on the severity of the scratch, you can fix the vandalism yourself or get an experienced service technician.
Types of car scratches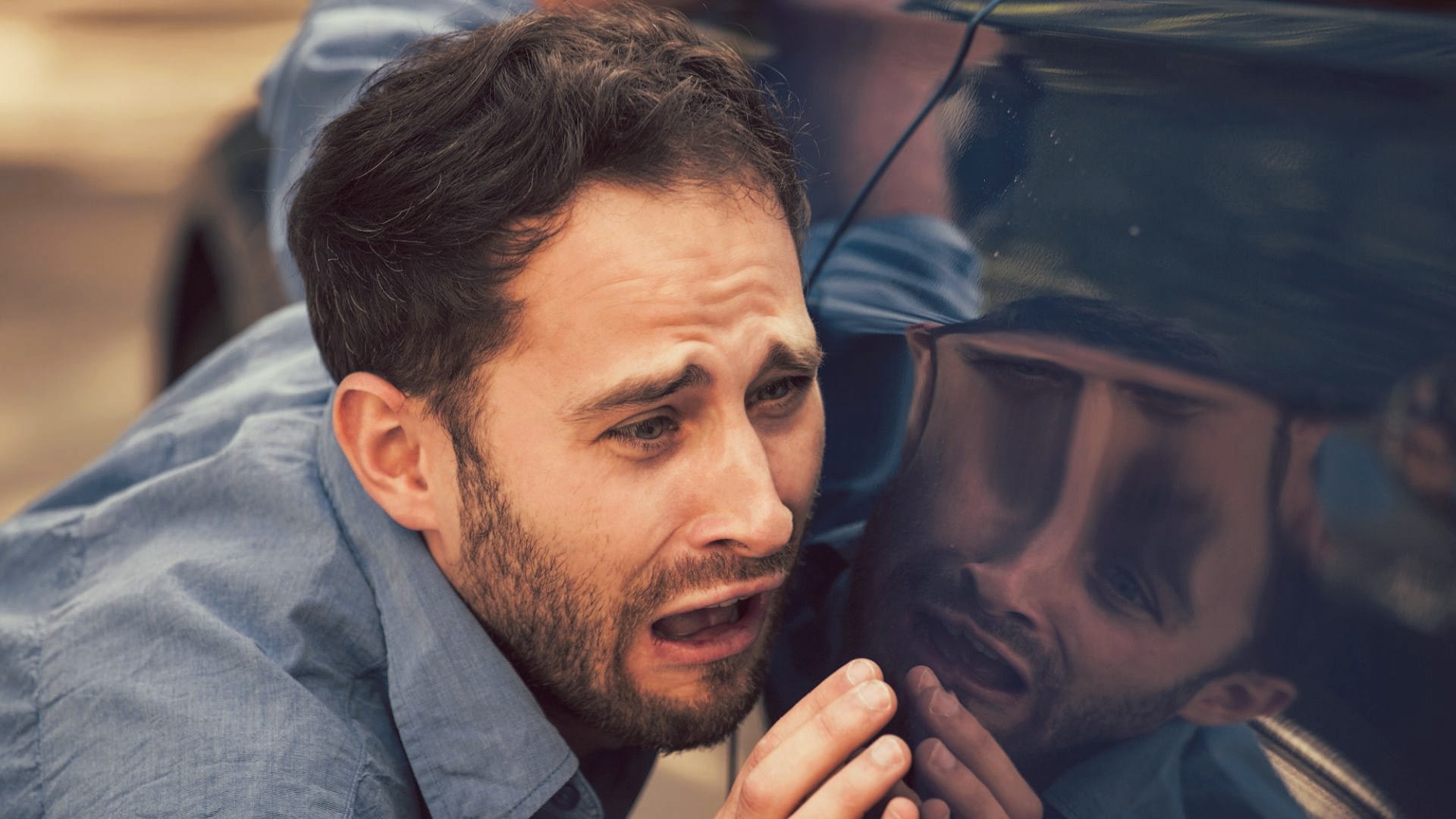 Clear coat scratches
Clear coats exist on many modern vehicles. It is a thick layer of clear unpigmented finish, protecting the paintwork from potential environmental damages like intense sunshine and rain.
A clear coat scratch is the safest kind of scratch, as it is the most minor and straightforward scratch to repair. Examples of clear coat scratches include swirls and scratches from careless car washes.
To determine if it is just your clear coat that is affected, you can perform the fingernail rest. Gently run your fingernail along the surface of the scratch. If your finger doesn't catch, you likely have a damaged clear coat. You can quickly fix it using a good polish with a buffer and a polishing compound.
How to fix clear coat scratches
Ensure that the area you are polishing is clean. You can use soapy water to clean and rinse and dry the area thoroughly. Numerous scratch-removing polishes are available, but a standard polish should do the job correctly.
When polishing, use a microfiber cloth or a mildly abrasive alternative. You can apply a fair amount of pressure to buff off a little clear coat to remove the scratch. Rub in a circular motion for some minutes and then inspect the area. You can repeat the process for most mild surface scratches.
Paint scratches
Color can't or paint scratches are trickier to repair as you must match your car's paint color to fix it. If you have a standard white or black vehicle, it can be a simple job to match. Some distinctive colors can be difficult to source accurately.
The best idea is to inspect all the manufacturer details of your car. This will provide you with the specific name of the color. If it doesn't work out, many manufacturers sell touch-up kits to match your car's actual color. Perform the fingernail test, and if it catches without seeing the metal, you have a paint scratch.
How to fix paint scratches
You can purchase a touch-up paint or a paint kit. A paint kit is a better option, as it will give you the additional tools needed for the work. Clean the surface and use a scuff pad to rub it further to prepare it for the paint.
Apply the paint in layers ensuring that it reaches the end of the chip or scratch. Please leave it to dry out for a couple of days. Once thoroughly dried, you can apply the clear coat and polish layers.
Primer scratches
Primer scratches are the worst as they take more time to get rid of. The primer coat is a supplementary protective layer on your car's paint job. If a scratch goes through the clear coat, paint layer, and primer, it will expose the car's metal framework. If it is left untreated, the scratches will rust and cause further damage to your vehicle.
How to fix primer scratches
If you have a big scratch that goes through the primer, it should be left to a professional. However, it is possible to do it at home if you are technically inclined. We recommend that you go for a kit in this case, as it gives you all the needed materials.
Apply the primer before the paint. It will take a couple of days to dry and after which you can carry on with the paint and clear coat.
How to prevent car scratches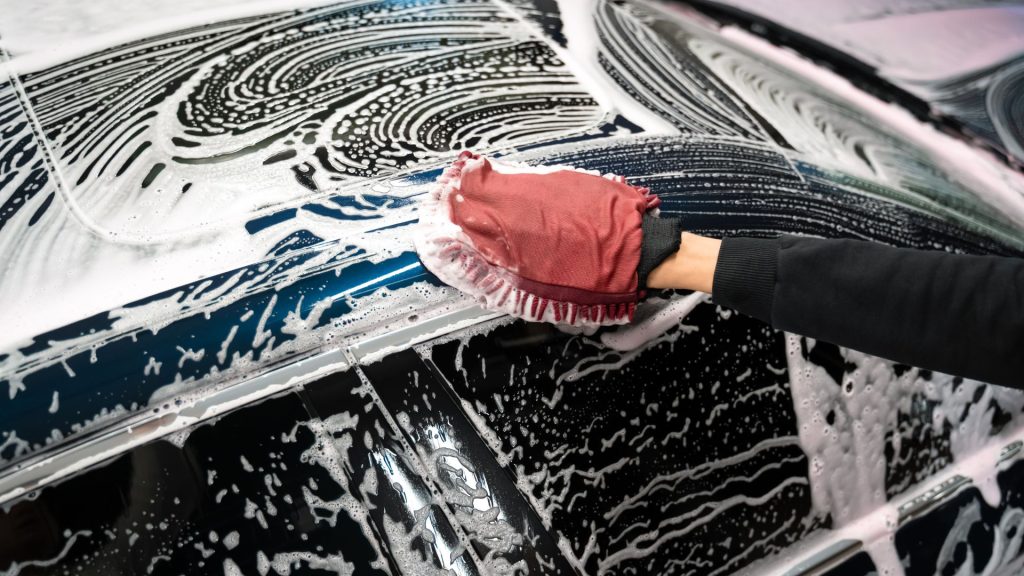 No one can escape ending up with scratches on their vehicle. It is impossible to protect your vehicle at all times. There are ways you can minimize the risk of scratching your car. Some of them include the following;
Use the appropriate tools for car washing
If you wash your car in haste, it can cause scratches if you are not careful. Unseen debris in your sponge can damage the vehicle's surface. Investing in the right cleaning tools and replacing them when necessary is an excellent option if you wash your car.
Apply wax on your vehicle
Applying a thin layer of wax protects your vehicle's clear coat. It may not prevent deep scratches, but it can avoid shallow ones. There are plenty of synthetic and carnauba car waxes available. Choose one that best suits your needs. Below are a few tips for applying car wax.
Ensure that you wash and dry the surface properly before applying wax. If you are prepping the surface with a clay bar before waxing, it is a good idea.
Avoid applying wax under intense sunlight. Under direct sunlight, the element in the car wax can react, making it challenging to use it properly on your car.
Apply the wax in thin coats. Ensure you apply thin layers of wax, one on top of the other, instead of using it all at once.
Our take
Most car scratches do not require an entire door panel respray. So you shouldn't panic much if the scratch gets to the metal framework. The scratch can be fixed quickly and at a body shop. You can efficiently resolve a minor surface scratch with simple methods and promptly fix a more significant scratch at home.
How do I know what scratches my car has?
You can tell what scratch your car has by conducting a fingernail test. Run your fingernail over the scratch to feel how deep it is. If you catch the scratch, it could be a paintwork scratch, and if it doesn't catch, it is a clear coat scratch.
What types of scratches can be buffed out?
You can buff out surface scratches easily. They are the least severe kind of car scratches.
What types of scratches can be buffed out?
You can buff out surface scratches easily. They are the least severe kind of car scratches.
What is considered a deep paint scratch?
A deep paint scratch extends into the primer layer and sometimes the bare metal of your car. It is the worst kind of car scratch.