Acura RDX years to avoid — most common problems
Recognize the Acura RDX models you should steer clear of.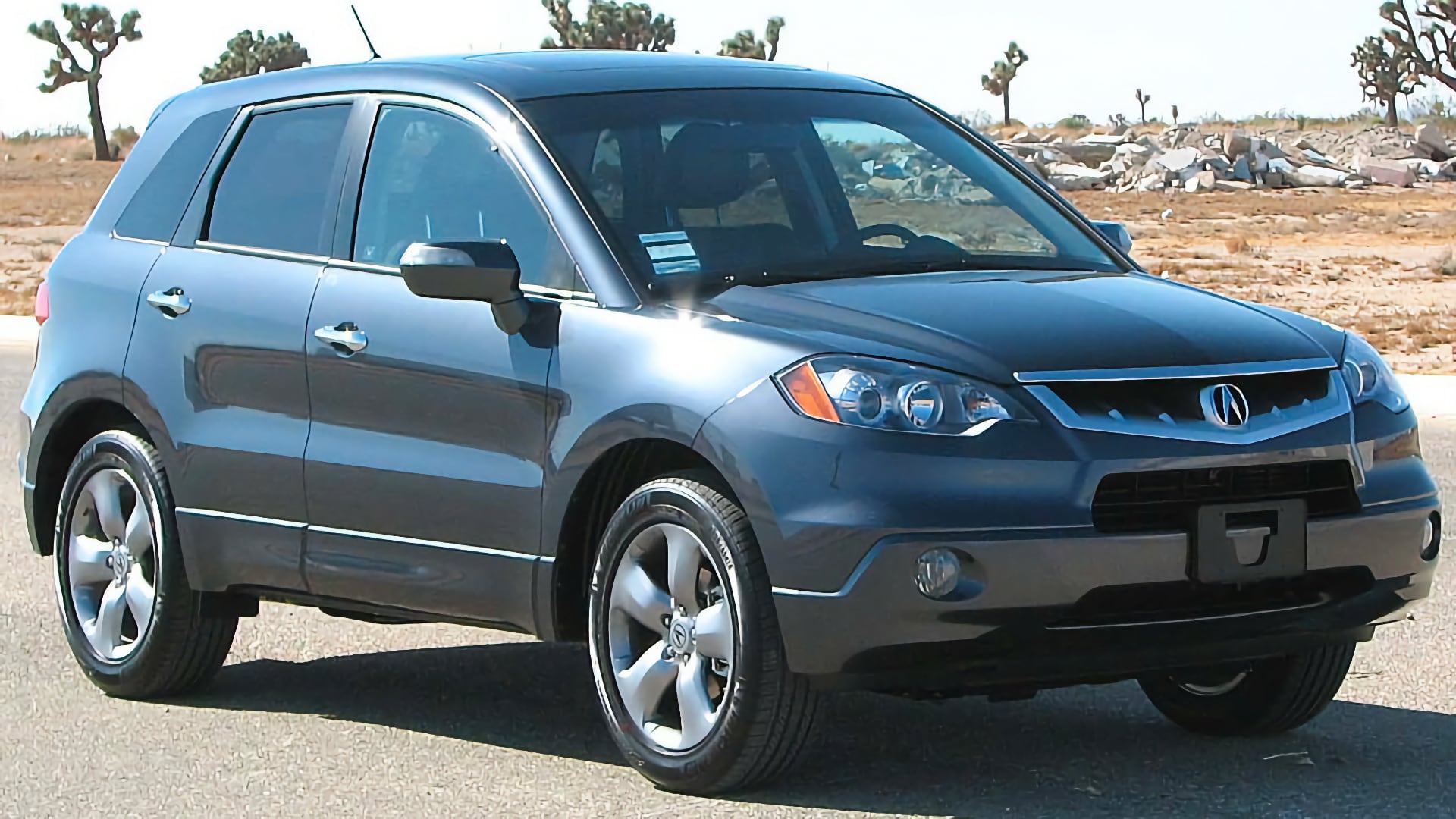 RDX stands for Royal Demolition Explosive, a name that thoroughly symbolizes RDX's selling features. Comfortable, tasteful, engaging, and stylish; the RDX imbibes core royal qualities, combining them with incredible power. And though the RDX satisfies the luxury desires of most drivers at affordable rates, some of its years are best left alone.
This article elucidates on the Acura RDX years to avoid; and which ones to get if you want the entire Acura RDX experience.
Why you can trust REREV's advice on which car model years to avoid: Our car experts look at official data, ask real drivers what they think, and talk to experienced mechanics to make sure our list is useful. This reliable info can make buying a car easier for you. Want to know how we do it? Find out more about our research methodology.
Most common Acura RDX problems
It is common for a car to develop problems at some time. It helps to research a vehicle before purchase to know what issues to expect.
With such information, you can plan your maintenance routine to prevent some of these problems from happening. Here are the common issues you can expect to encounter on an Acura RDX.
Failing turbocharger
The first-generation models of RDX gave off more check engine warning lights as they got older.
The cause of the warning light is often attributed to turbocharger failure. Other times, the external turbo actuator fails, causing a reduction in fuel efficiency and power.
Replacing the entire turbo costs over $1,000. If only the actuator needs a replacement, you can swap your old actuator from a used turbo unit for a working one.
Loud noise when opening tailgate
Many drivers report hearing a popping sound while opening the tailgate. Others describe it as a creaking or groaning sound. It is usually accompanied by paint chipping caused by the rubber weather stripping catching on the top of the hatch's frame.
When the part that's stuck is freed, it releases noise. The noise could also be caused by worn or damaged spring or hinge assembly. Other times, misaligned body panels were the reason for the noise.
After many drivers identified the problem, Acura trimmed the pieces that often got caught and painted them over in the new RDX to remove the noise. If you have an RDX with this problem, your dealer can fix it for free, as the warranty covers it.
Limp Mode problem
Some drivers complained about the RDX suddenly entering 'Limp Mode' when accelerating at freeway speeds.
The issue is more common in rainy weather or high humidity. Restarting the vehicle is all the fix required for this issue.
The terrible part about this problem is that anything can happen when it strikes. Drivers have been known to crash their cars or get into accidents when the Limp Mode suddenly activates.
To address the issue, Acura issued a technical service bulletin (TBS) that gave relevant information on the problem. If you own a 2019 or 2020 RDX, you should be extra careful, as they are the most prone to this issue.
Dim headlights
Poor visibility is expected on the RDX due to dimming headlights. Drivers have reported having bare scrapes with accidents and crashes because they could not see correctly using the low beams.
You only have to worry about this problem if your RDX comes with halogen headlights. The reflective material inside the headlight assembly usually wears out, significantly reducing its light output.
The problem will persist even after drivers replace the old bulbs with more powerful units. Attempting to replace the halogen bulbs with brighter HID or LED bulbs is not recommended, as the headlight assembly is not made for these bulbs. Sure, these types of headlights are much more powerful than halogen, but it's not advised to tamper with factory-set lights.
The best solution to this problem is replacing the entire headlight assembly with any other type. You can also upgrade the assembly to accommodate HID or LED headlights. Still, you must ensure that the assembly is done correctly and that the electrical components are complete and suitable.
It is best to have a professional handle this issue, so you get a comprehensive upgrade or replacement.
Squeaking brake noises
Many Acura RDX drivers complained about their brakes making squeaking noises even when they are relatively new and cruising at low speed. It is a commonly reported problem and is most prevalent in the 2016 model.
For regular vehicles, brake squeaking noise is usually caused by worn brake parts or excess dust or rust on the rotors. But since this issue occurs in RDXs that are relatively new, worn brake parts cannot be the cause. Either the brake system has a component design issue, manufacturing defect, installation error, or all three.
Responding to the issue, Acura released a TSB that required dealers to replace the front and rear brake pads and discs of the third-generation RDX. The design and manufacturing plans for the offending parts were updated to ensure other models, after those of the third generation, did not have this problem by default.
If you have this problem on your RDX, take it to the dealership where you got the car to get replacements for the pads and disc. You don't have to pay as it is all covered by the warranty since it is a manufacturing defect. You could also try aftermarket brake pads and rotors, especially if you bought the vehicle used or off the black market.
Shattering rear glass
The third-generation RDX was most affected by this issue. Multiple drivers complained of the rear hatch glass suddenly shattering on its own. It was most common in cold weather and did not need anything or touch to set it off.
Acura released a TBS in 2022 that required dealers to replace the rear glass, provided the vehicle had not been involved in an accident.
No matter the model year, you can take your RDX to the dealership for a replacement. Aside from the accident check, you also have to ensure that there are no signs of damage or compromise to components and body panels near the rear glass.
Which Acura RDX years to avoid?
Some models of the Acura RDX deliver more problems than convenience. Here are the Acura RDX years you should avoid when purchasing one.
First-generation RDX (2007-2011 model years)
The first-generation Acura RDX started on a rough footing. Its models had airbag failures and high maintenance costs.
On the brighter side, models of this generation are best known for their luxurious features and style. The airbag issue essentially compromised the vehicle's safety, making it one RDX you should avoid, especially if you are buying it used or from the black market. The only safe model of this generation is that of 2012.
Second-generation RDX (2015-2016 model years)
The 2015 RDX is best known as an animal attractor. It had soy-based insulation on the electrical wiring, which often attracted animals into the undercarriage for warmth. Drivers have had to pay about $2,000 to fix the problems these animals bring with them.
Like the first-generation RDX, the 2015 RDX had an issue with its airbags. They were prone to exploding after exposure to heat and humidity.
Other problems on the 2015 RDX include fuel pump, navigation, and engine problems. It also had high maintenance costs.
On the other hand, the 2016 model had fewer problems than the 2015 model. However, its significant complaints centered on a severe issue – defective brakes.
Brake problems are not ones to be taken lightly. It is best to avoid the 2016 model so you avoid becoming an unfortunate driver suffering from consistent brake problems.
Third-generation RDX (2019 model year)
The 2019 Acura RDX is the model with the highest number of complaints on the production line. The complaints mostly centered on stalling engines, airbag problems, power loss, entertainment system failure, and other general complaints.
It scored low on the reliability scale and was a safety hazard.
Best Acura RDX years
If you wish to get the most out of an Acura RDX, these are the RDX models you should consider during your purchase.
2012 Acura RDX
2013 Acura RDX
2014 Acura RDX
2017 Acura RDX
2018 Acura RDX
2020 Acura RDX
These models are the most reliable and give fewer problems.
Recent models come with modern innovations crafted to increase safety and promote quality driver experience. If you want to buy a used RDX, consider the 2010 model, which offers superior handling and the correct dose of luxury.
Is the Acura RDX worth buying?
The Acura RDX is not only fun to use and efficient but also affordable. The compact SUV has excellent handling and an interior finish of excellent quality. The RDX would last 250,000 miles on average with the proper care and maintenance.
If you consider cars an investment, the RDX is a fair one. Recent models hold their value better than older models and have a better market demand in the resale market.
How reliable is Acura RDX?
The Acura RDX has incredible reliability ratings from satisfied drivers. You only have to ensure you do not get any more problematic models.
Is Acura RDX a good SUV?
Yes, the Acura RDX is a good SUV. The luxury compact SUV has a good mix of luxury and power.
Is Acura RDX a good used car?
Yes, the Acura RDX is a good used car. It lasts 250,000 to 300,000 miles, ensuring you get the most use from it even when you buy it off the used market.
Does Acura RDX have transmission problems?
Transmission problems on the Acura RDX are rare. However, the 2017 RDX model is most prone to developing transmission issues.