Mercury Grand Marquis years to avoid — most common problems
Learn about the crucial years to avoid when considering a Mercury Grand Marquis.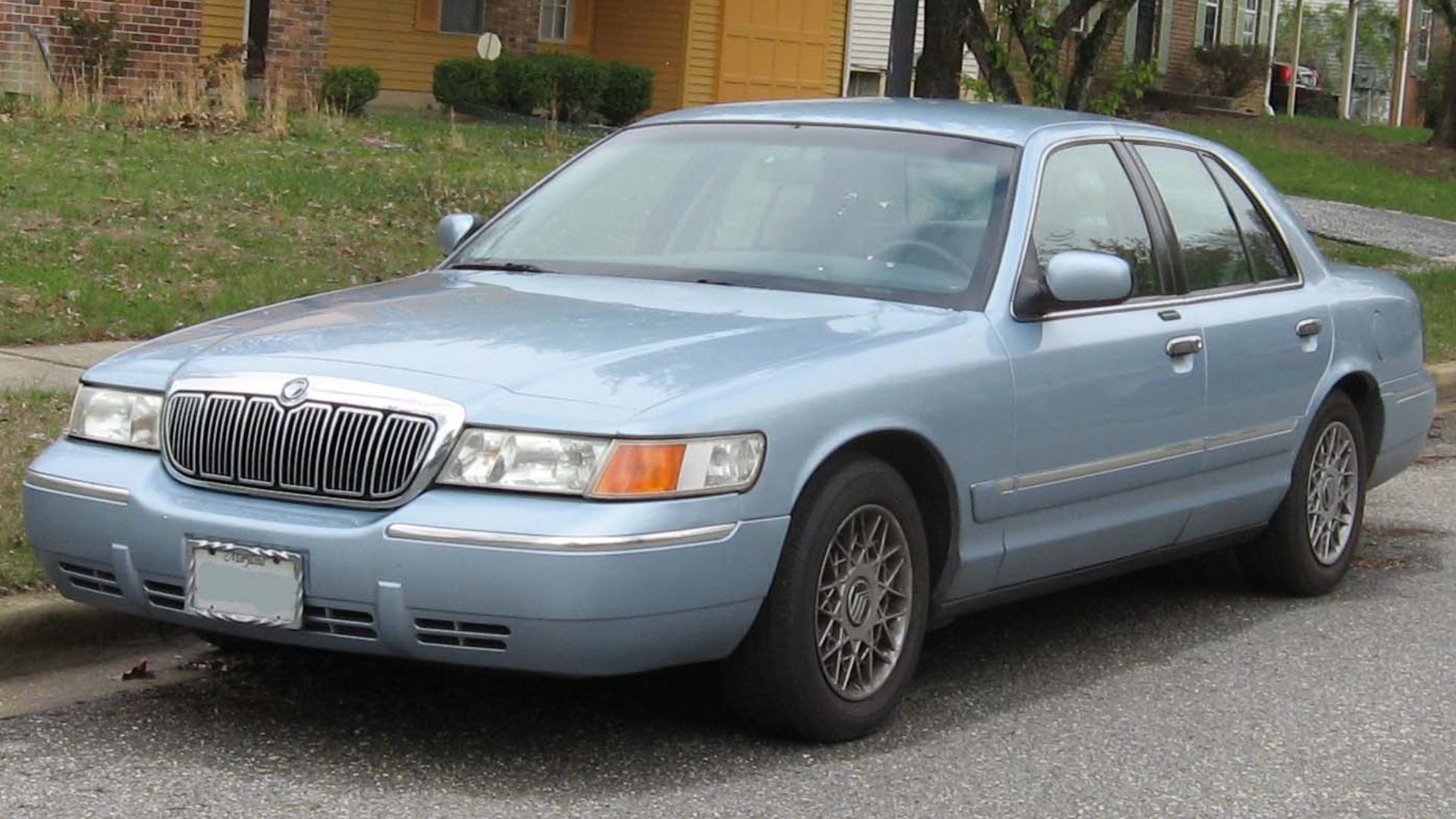 Mercury was one of those car brands whose models every driver admires but rarely considers buying as new. Fast forward a bit from the discontinuation, and now you can see that some of their signature vehicles like the Grand Marquis go for quite an affordable price on the used car market.
While it's common knowledge that the Ford Crown Victoria is one of the automotive legends in the US, why can't we say the same for the car that shared the production platform with it for over 30 years? That's what we are here to figure out, as well as discuss the Grand Marquis years to avoid so we can give you a quality piece of buying advice.
Why you can trust REREV's advice on which car model years to avoid: Our car experts look at official data, ask real drivers what they think, and talk to experienced mechanics to make sure our list is useful. This reliable info can make buying a car easier for you. Want to know how we do it? Find out more about our research methodology.
Most common Mercury Grand Marquis problems
Having in mind that the Grand Marquis was produced from 1975 to 2011, there weren't many recalls and reported problems outside of the regular maintenance pattern. Opinions on the design of this car vary, but you have to agree that it was a decent-looking ride with that vintage US car vibe in the early generations.
The selection of V8 engines from the 4.6-liter one in the third generation to the 5.8-liter one in the first generation meant considerable power as well. Still, buyers that set out to explore the used car market are mainly interested in one thing – the common issues that came with this model.
Well, while the Grand Marquis doesn't disappoint in terms of reliability and delivers a decent ratio of price and quality, there are some common issues. The worst one is a steering issue which put drivers at risk and lowered the control that drivers had over the vehicles.
Drivers also commonly submit their complaints about the visibility and the windshield and these resulted in a recall back in 2006. There's also the problematic matter of leaky and cracked intake manifolds, and many drivers also had to deal with expensive transmission rebuilds due to faulty fluid pumps. Overall, it's not that much considering the long run that the Grand Marquis had as a premium sedan.
Steering difficulties
Problems with the steering were some of the most commonly reported ones for previous Mercury Grand Marquis owners. This problem was mostly present in the fourth and final generation of the car, and it was triggered by the intermediate shaft cracks and problems with the bearings.
The steering column and the shaft are essential for allowing you to properly steer your car and keep the ride under control, so you can probably guess how big of a problem it can be. Luckily, Ford scheduled a recall back in 2013 and the problem was sorted for most affected Grand Marquis and Crown Victoria cars.
The earlier models also had a few steering problems, but these weren't based on a problem like this, but rather due to the robust design of the car. It was a bit hard to maneuver with, even though the construction made passengers feel safe and comfy while driving.
Visibility issues
Some problems may seem small at first, but they turn out to be quite troublesome for your driving safety. A perfect example of such an issue was the visibility problem that was common for various generations of the Grand Marquis.
We have to address the windshield situation since it was quite a difficult one to cope with. While drivers have reported premature cracks, you can rely on tips on how to prevent windshield cracks from spreading to reduce the effect. However, the root cause of the problem was improper windshield retention and the manufacturer admits that a production mistake led to the windshield not being properly attached to the body.
There was a recall in 2006 to help fix the issue, and you should also pay attention to windshield wiper modules that sometimes couldn't operate under heavy load. So, visibility can overall be an issue when thinking about getting a used Grand Marquis.
Intake manifold cracks
The second and third-generation models of the Grand Marquis often had issues with coolant leaks caused by cracked intake manifolds. It's no wonder that this happened since at that time, Ford used a completely plastic manifold that was prone to cracks.
This led to coolant leaks and that meant engine overheating further down the road. The check engine lamp was constantly lighting up the dashboard and drivers had no choice but to sell their cars or do some engine repairs if spotted late. The good thing is – the manufacturer updated the manifold with a metal coolant pipe and that sorted out the issue.
Transmission problems
Grand Marquis cars were equipped with different versions of the four-speed automatic gearbox and these transmissions require hydraulic pressure to properly function. Sadly, many drivers have reported seeing a transmission fluid leak when parked as a consequence of leaky fluid pumps.
While this was an unfortunate scenario, it didn't lead to transmission rebuilds unless noted too late when the leak caused serious problems. Doing a rebuild of a four-speed automatic gearbox in the Grand Marquis could set you back up to $2000 for a new transmission, or around the $1400 figure mark for a remanufactured one, and that's without the labor rates.
Which Mercury Grand Marquis years to avoid?
Now that we warned you of the most common problems and some of the most expensive issues to fix on a used Grand Marquis, it's about time we got to the point. Our team broadened its search through the NHTSA reports and car complaints that previous owners made on the Grand Marquis. So, we'll go through problematic generations and model years to hopefully aid you in avoiding these:
Second-generation Grand Marquis (1996-1997 model years)
The first generation of the Grand Marquis turned out to be quite a reliable one and the Windsor V8 engine was one of the best-rated Ford engines at the time. However, there were a few issues with the second-generation models, particularly the 1996 and 1997 ones.
These models were the worst-rated ones from 1979 to 2001 model, so our advice is to avoid these if possible. Sure, some of the problems can now be prescribed to the age of the car and the way previous owners treated it, but you can run into serious transmission troubles and the 1996 Grand Marquis was among the most criticized for that reason.
Third-generation Grand Marquis (2001 model year)
The 2001 model comes right after the previously mentioned ones in terms of poor reliability and it's mostly because of the coolant leaks and check engine light that was frequently glowing on the dash. It's simply the fault in the way that the intake manifold was made, and things like this happen to all car manufacturers.
Luckily, you can avoid having to deal with expensive engine repairs or frequently topping up the coolant level by getting a 2002 model where the issue has been sorted out thanks to a metal coolant passage.
Fourth-generation Grand Marquis (2003-2005 and 2007 model years)
When it comes to the fourth generation of the Grand Marquis, the 2003 and 2005 models were the worst-rated. In fact, these were the worst-rated models overall, so we suggest you skip those and go for a 2008 or later model.
We say this since the 2007 model also picked up some negative reviews, mostly due to peeling body paint and engine-related issues. The biggest problem of the 2003 Grand Marquis was faulty electrical connections that led to problems with headlights, A/C unit faults, and windows. The 2005 model was affected by similar issues, so you can see why we simply can't recommend any of these models.
Best Grand Marquis years
For a car that's been in production for over 30 years, the Grand Marquis proved to be rather reliable in most of the production years. Now that we went over all the bad ones, it's time to get to the best model years, so take a look at the list below for models that received the least complaints:
1991 Grand Marquis
1993 Grand Marquis
1995 Grand Marquis
2002 Grand Marquis
2006 Grand Marquis
2008 Grand Marquis
2009 Grand Marquis
2010 Grand Marquis
2011 Grand Marquis
The final 2011 model seems to be the most reliable one along with the older 1991 model, so there's something for drivers of all preferences. The important thing is to go for a 2002 or later model to avoid coolant leaks and engine overheating problems.
The same can be said for early models with an automatic transmission since things looked quite better for the third-gen and fourth-gen Grand Marquis with a four-speed automatic gearbox. If you are looking to get the most value, we suggest you go for a 2008 or later model since it may still be possible to get a relatively low-mileage one in good shape.
Is the Mercury Grand Marquis worth buying?
As the time comes to make a verdict on Grand Marquis, we realize the value of this model for the entire automotive industry even more. Let's face it – although it had a big V8 under the hood, it was a sluggish robust car that's tough to park in a narrow slot and isn't the best sedan in terms of steering either.
However, it offers immense driving comfort and a spacious interior with a high-capacity cargo area which makes it perfect for an everyday driver. In the end, it turns out that all the mentioned problems didn't cause that many headaches for owners considering the length of its production. To wrap things up, we strongly believe that this is a worthy car to get as a used one and a model that widely cleared the path for upcoming modern luxury sedans.
How many miles is a Grand Marquis good for?
The Grand Marquis is good for around 180,000 to 200,000 miles with proper maintenance, while reports state that the car is capable of running much longer.
What year did they stop making Mercury Grand Marquis?
Ford stopped making the Mercury Grand Marquis back in 2011 due to the discontinuation of the luxury brand as Ford wanted to focus more on Lincoln cars.