Bad MAF sensor symptoms — causes and fixes
Recognize the symptoms of a faulty MAF sensor.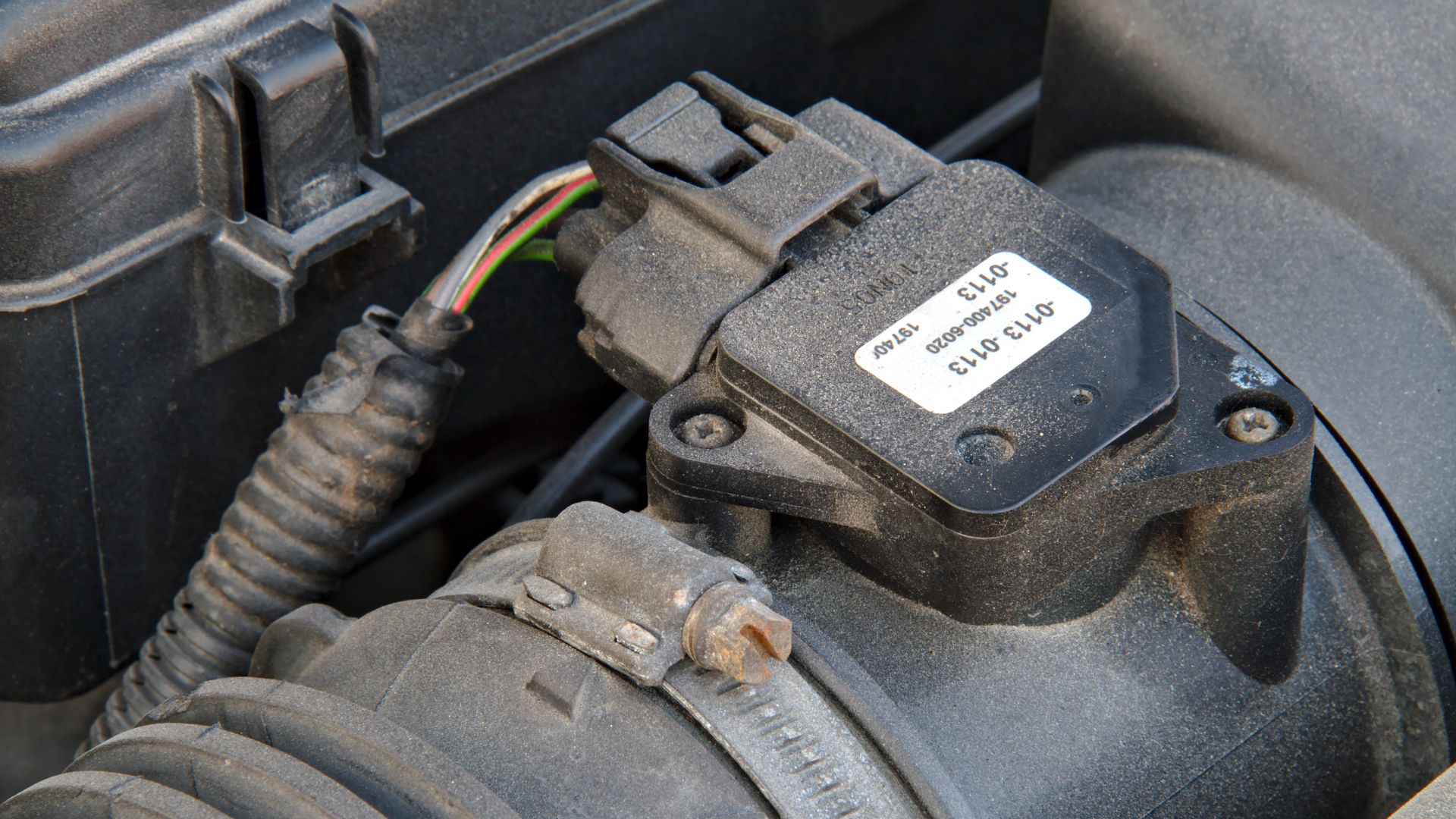 In modern vehicles, most of the systems are electronic and there are plenty of sensors that aid proper engine operation. The mass airflow sensor (MAF) is one of the key sensors which secures a precise mix of air and fuel for proper combustion.
It does an important job, so you can guess the troubles which occur once the sensor goes bad. It can get dirty, clogged, or simply wear off over time. Before this happens, it will leave signs behind so you can recognize MAF sensor symptoms and hopefully prevent further damage. That's what this guide will help you do as we get into the symptoms and importance of maintaining your MAF sensor.
What's a MAF sensor?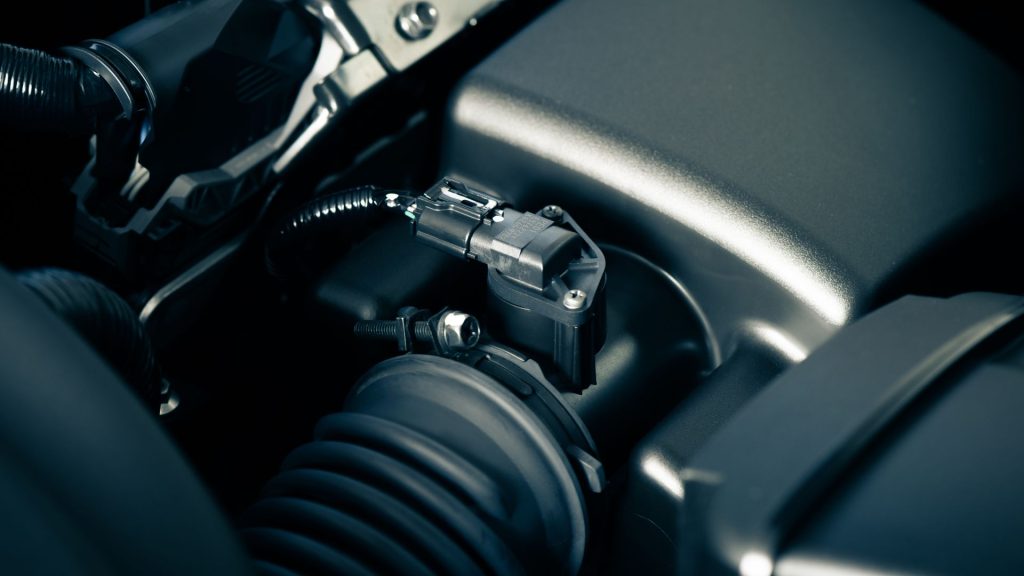 First things first – the mass airflow sensor accumulates data on the amount of air that passes into the engine. It's a key component of the intake system and is located between the air filter and the intake manifold. Since the air intake system in your car works as a combination of different components that work together, it can sometimes be difficult to diagnose a bad MAF sensor.
Your air filter might be clogged and that only adds up to the difficulty of the MAF sensor working properly. Still, even with a reduced airflow, the sensor will precisely measure the amount of air entering your chambers. The real problem starts once it goes bad, as you'll need to know when to replace it and what to do after replacing the MAF sensor.
Since it's located between the air filter and the intake manifold, it measures the amount of air that passes through it. It submits this information to the engine control unit (ECU) and the computer then uses it to measure the amount of fuel that injectors need to spray into the engine.
The right combustion mix in terms of air/fuel ratio is 14.7:1, which means 14.7 units of air on every single unit of fuel. It's often measured in pounds, but you must get an idea of the ratio's relevance. Any change in this ratio results in either a lean condition or a rich condition which can harm your engine and it won't work as it's supposed to.
The reaction of the ECU on a bad mass airflow sensor
As mentioned, the combustion system of modern cars is electronically operated, so all the information of the sensors like MAF goes to the ECU. If the computer recognizes the fault of this sensor, it will likely turn on a "limp home" mode.
You'll recognize it by slow and sluggish acceleration, and the revs per minute (RPM) range that won't rev above 2500 or 3000 range. On an automatic car, you probably won't be able to shift above third gear, while manual cars might have a limited speed. It's the reaction of your ECU to bad readings from the mass airflow sensor.
Once this happens, the system will reset on a map that just allows you to reach your garage or a mechanic, and it's not safe to keep driving like that. If you replace or fix the MAF sensor, resetting the ECU should help it recognize proper readings and your engine will work properly again.
Main signs of a bad MAF sensor
Luckily, symptoms of poor air intake can easily be recognized. However, the problem is – there are several components like the MAF sensor that could trigger the same symptoms. So, your safest bet upfront is to use the OBD2 jack and attach a scanner tool.
If you get any of the problem codes like P0101 or P0102, it indicates problems with the MAF sensor circuit or low voltage. The problem can also occur even if everything is alright electronically – this sensor is exposed to dirt and debris under the hood, and it can sometimes get clogged. Regardless of the cause, here are some of the main symptoms of a bad MAF sensor:
Increased fuel consumption and black smoke
Sluggish acceleration and surging
Rough idling
Engine misfiring
In any of these situations, your car computer will likely display a "check engine" warning light on the dashboard. While it's not only activated due to an air intake problem, it tells you that something's wrong with the combustion mix. Having in mind that combustion is electronically operated in modern cars, it's a sign that you should either inspect air intake components or the fuel injection system.
Reduced gas mileage
One of the main signs of a bad MAF sensor is reduced gas mileage. If the sensor reports bad readings to the ECU, the unit could inject more fuel than necessary. It leads to excess fuel being wasted in the chambers, and a hole in your wallet is just the beginning of the troubles.
A rich fuel condition can lead to excess fuel that's not burned in the chambers to retract through the exhaust pipe. It leads to black smoke from the exhaust and it increases your car's gas emissions. While it's bad for the environment, it can also lead to further repair expenses, as excess fuel going through the pipe can damage the catalytic converter.
Acceleration problems and surging
If a bad MAF sensor leads to poor air/fuel measurements by the ECU, it can cause troubles performance-wise. Your engine won't have the combustion mix capable of providing a smooth operation, so you might have problems accelerating.
To make things worse, the throttle response could get unpredictable, which can be dangerous at higher driving speeds. For instance, if you floor the throttle and try to overtake the car, acceleration might get sluggish for a while, and then instantly surge.
It can make you feel insecure while driving and the first thing you should do if you experience it is to diagnose the MAF sensor issue. Sometimes it just needs to be cleaned and you can use a MAF cleaner that removes the clog and evaporates, so it doesn't hurt the sensor.
Rough idling
The consequence of a bad MAF sensor doesn't need to reflect solely while driving – you can see it as soon as you start your car. Sometimes it even leads to problems starting, and if you manage to start the engine, you'll likely experience rough idling.
It's an unpredictable variance of the RPM range while standing still, even though you aren't touching the gas pedal. You'll see inconsistent changes in the RPM range, and it's just the beginning of your trouble. Rough idling can be followed by sputtering and even result in engine stalling if the bad MAF is the culprit.
Engine misfiring
There's also the symptom of engine misfiring, and it's yet another thing that might make you uncomfortable in the driver's seat. Misfires occur when one or more cylinders remain unfired, and you'll feel it through vibrations and shaking.
Along with the varying RPM on standstill, you might also notice that the sound of your engine changes when a misfire happens. You might also smell gas inside the cabin, and get a rough movement at the lower rev range.
Our take
Overall, fixing a bad MAF sensor isn't the most expensive repair out there. As long as you recognize MAF sensor symptoms on time, you can just replace the sensor and prevent further engine damage or having to replace the catalytic converter.
You can also try using a MAF sensor cleaner, as sometimes all that needs to be done is to unclog the sensor. Hopefully, this guide will get you on the right track and you'll be able to recognize the symptoms of a bad mass airflow sensor if the sensor in your car gets faulty.
What happens when the MAF sensor goes bad?
When the MAF sensor goes bad, your ECU won't be able to properly control the air/fuel ratio which leads to rough idling, misfires, increased fuel consumption, and poor engine performance.
What happens when your airflow sensor goes out?
When your airflow sensor goes out completely, your engine might sputter and even completely stall out as the ECU can't control the combustion properly.
How often do MAF sensors go bad?
Overall, a mass airflow sensor should be replaced every 15,000 miles, but it could last much longer, so there's no rule as to what mileage you can expect it to go out.